Best Off-Roading Cars: SUVs and 4x4s in Pakistan
There are many types of vehicles available in the market. Each car is unique in its application, whether a sedan or an SUV. A Sporty SUV might be your best choice if you like speeding down the highway. However, to descend hills and slopes, you need off-roading cars.
An SUV is also a good choice for off-road terrains. These vehicles can be driven over rough terrain and last longer. Now, if you want an incredible off-roading experience, the question arises which Off-road vehicle is the best in Pakistan? Let's get into the details to find the best off-roading SUVs and 4x4s you can buy!
Toyota Fj Cruiser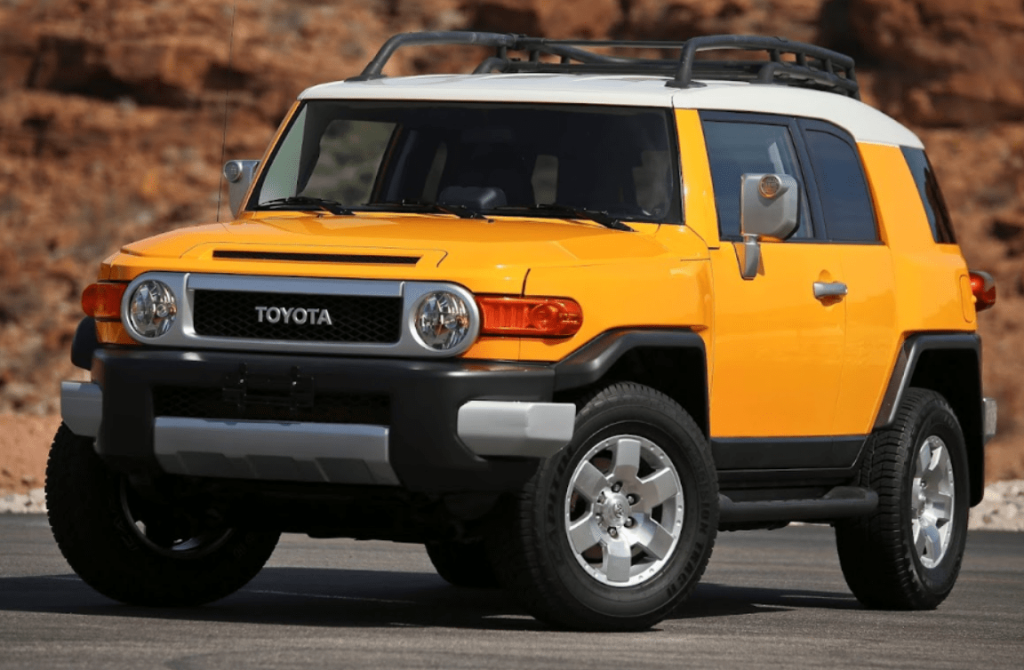 A proven power source powers the FJ Cruiser. The 4.0-liter petrol V6 is highly reliable. However, the engine for this unit was different depending on the model year. The early models produced 239hp with 278 lb/ft torque. Later models delivered 260hp and 270 lb/ft torque.
The FJ Cruiser boasts 244mm of ground clearance. It can swim in water as deep as 700mm. It has excellent departure and approach angles. As a result, you won't get lost if you take an FJ Cruiser off-the-beaten-path.
The interior car accessories include water-repellent and ventilated seats. To resist liquids, the fabric comes coated with a special resin. Protective seals are applied to the seams. Trail Team vehicles will get a tuned exhaust and additional lights. You will also find specialized alloy wheels, upgraded Bilstein shocks, and BFGoodrich tires. Each one can handle rugged terrain straight from the factory. 
Isuzu D-Max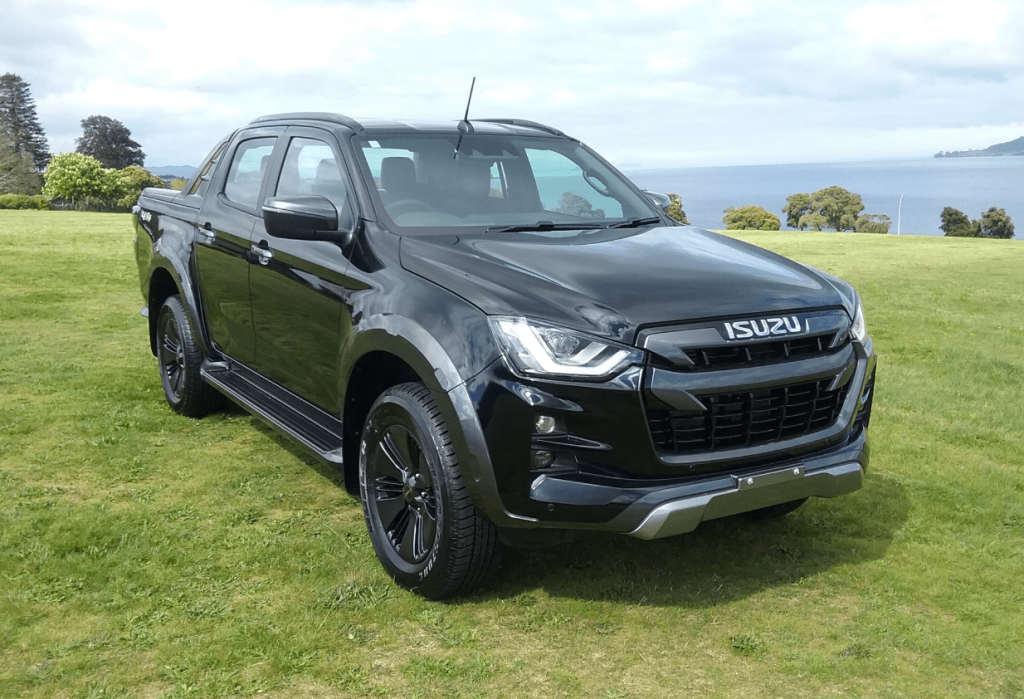 The Isuzu D-Max is the Japanese automaker's most popular vehicle. You can choose from single-, extra- and dual-cab body styles. 
Depending on its variant, the D-Max can come with a pickup or a cab chassis. It has two turbo diesel four-cylinder engine options available for the D-Max. It features a dual-range transmission case with high- and low-range 4WD, an off-road traction control system, and a rear diff lock. However, the diff-lock can only be engaged when the vehicle's 4L (4WD low-range) mode is selected.
The interior is spacious it's functional, and comfortable, with enough room for your head, leg, and knee. In addition, there are plenty of storage options: cup holders in fold-down armrests, map pockets in the backs of seats, molded receptacles inside the doors for water bottles, etc.
The D-Max's engine and transmission are still highlights, making it a true no-stress performer. The suspension setup – wishbones, coil springs at each end, and leaf springs at each end – is well-controlled and provides a smooth ride and handling. It also helps to reduce the impact of most imperfections.
Toyota Fortuner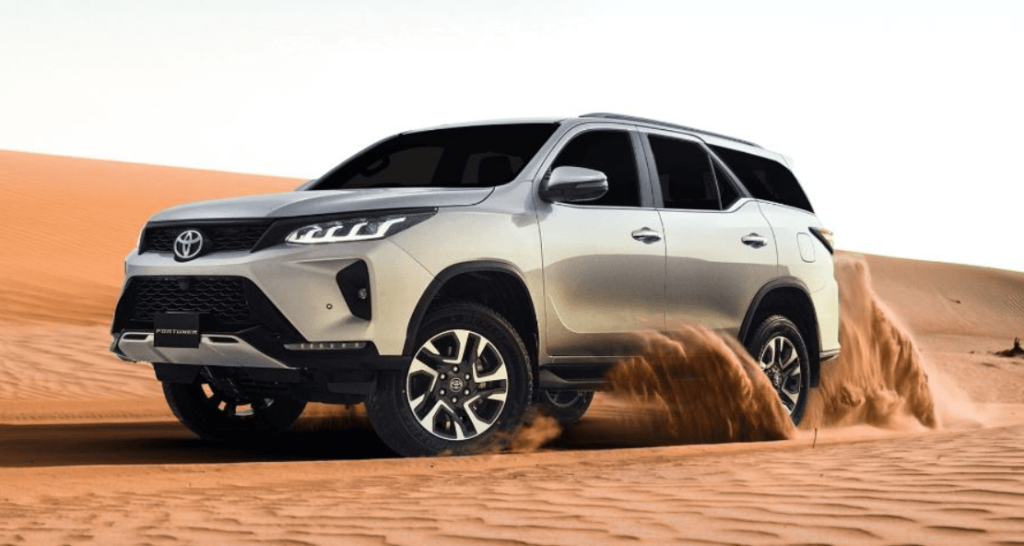 Toyota Fortuner has various techniques that make it easy to tackle off-road conditions. It features the four-wheel drive system Sigma 4. There are three modes available: 2H, 4H, and 4L. The first is the two-wheel drive mode suitable for standard tarmac or good roads. The 4H mode sends power to all four wheels.
This feature becomes useful when you don't drive too slowly and have to grip more slippery surfaces like snow, sand, or rain. When things get tough, the last mode, the 4L, will be your best friend.
Moreover, the Fortuner comes with features that overcome any obstacle with the help of the Sigma4 system, the limited-slip differential, and features such as hill descent control, Downhill assist control, and active traction control.
The HAC control ensures that the Fortuner doesn't roll back even after you have stopped completely. Furthermore, the DAC provides that the Fortuner and its occupants can safely negotiate steep descents. Finally, the DAC engages the brakes to guide the SUV safely downhill.
The Fortuner is the best 4×4 in Pakistan for a perfect off-roading experience. It is more than capable of tackling all the extreme challenges you have planned for your trip.
Read the detailed review of Toyota Fortuner for more details.
Toyota Hilux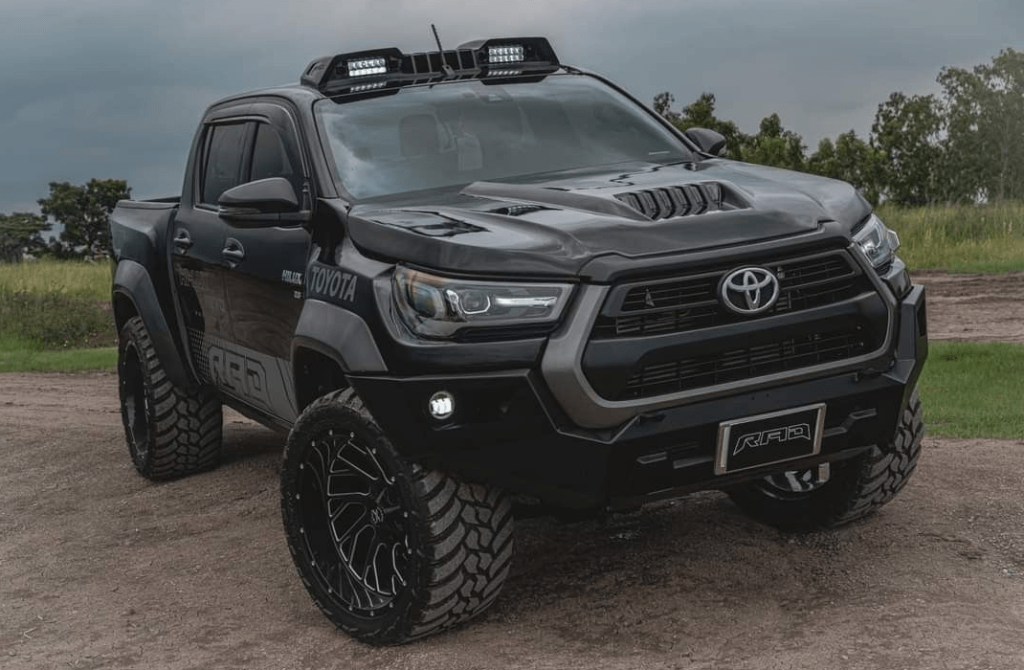 The Toyota Revo is the most popular off-road SUV in Pakistan. This is because it comes with many off-road capabilities, too, at a lower price range. The Toyota Hilux Vigo is powered by a 2755cc diesel engine that produces 130 horsepower and 420 Nm torque. Internationally, the Vigo is available in two engine options: a 2.8L and a 4.0 liter. 
The extreme off-road features include a drive mode selector and limited slip differential. Moreover, you get off-roading features, and Toyota Hilux has a striking exterior. A bold trapezoid grille paired with high-quality bi-beam LED lamps. Below the headlamps are LED fog lamps, and a high-mounted LED stop light is in the rear. 
The Toyota Hilux gets imported from Malaysia and Thailand, with some differences in engine power, comfort features, and engine size. The most notable differences were that the Malaysian model produces more power from a similar engine size, while the Thai model doesn't have an air conditioner heater.
See the best body kits for Toyota Hilux if you already have one and want to upgrade it to gothic looks.
Toyota Land Cruiser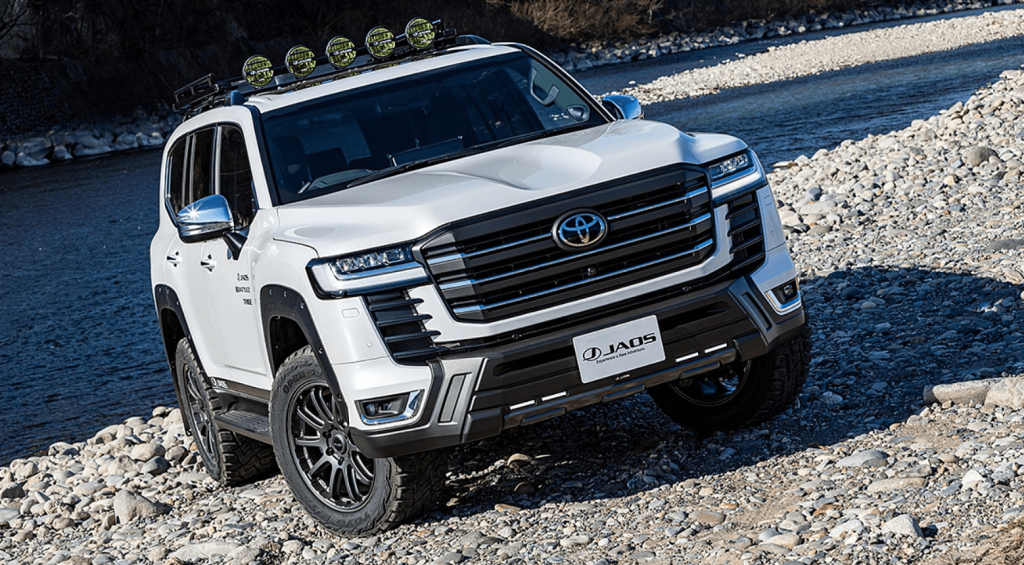 Since its inception in 1951, the Toyota Land Cruiser is the longest-running Toyota vehicle series. Not only is it known for its luxuries but its off-road cars.
The Toyota Land Cruiser ZX, a sport-utility vehicle, is often considered a symbol of luxury and is also capable of providing a fantastic off-roading experience with extreme luxury. 
Land Cruiser ZX is powered by a 4.6L V8 petrol engine that produces 314 horsepower and 460 Nm torque. In addition, this high-compression engine comes with 8-speed automatic transmission.
Toyota Land Cruiser has many off-road features, including Hill Assist, all-time four-wheel drive, and power mode. The outstanding off-road capabilities allow you to drive comfortably over rugged terrains. It offers six driving modes that you can use to drive over rough terrains. Moreover, older generations of Toyota Land Cruisers are made more rugged and focused more on off-road capabilities than luxury vehicles.
Furthermore, you can modify any Land Cruiser model to fit your needs. 
Read the detailed review of Toyota Land Cruiser 2022 for more details.
See the best Body kits for Toyota Land Cruiser if you already have a cruiser and want to make it look awesome.
Final Thoughts
An SUV is the best choice for off-road terrains. These vehicles can be driven over rough terrain and last longer. The above-mentioned are some of the best vehicles that you can buy to make your off-roading efficient, safe and thrilling.
Online stores such as Autostore.pk is available for you, where you can shop any off-roading car accessories you might need for additional modification.