Customize the Land Cruiser With These Accessories
There is no denying the fact that the Land Cruiser is a beast! This four-wheeler is a dream vehicle for car enthusiasts, and once a car lover gets his hands on it, he does everything to maintain it. This off-road auto-vehicle has a long history, while the current versions are worth having. Though this vehicle is luxurious, you can still do many things to customize it further according to your taste. If you have an interest in personalizing your beloved Land Cruiser, this article will let you know of the most amazing Land Cruiser Accessories you can have to do so!
Interior Accessories for Land Cruiser
Just like the exterior accessories, the options available for the interior accessories are unlimited! At times, people who look forward to having them get confused and have no idea which one to buy and which one to let go of. Interior accessories give a personal touch to the car and showcase the owner's personality. They make the vehicle appear suitable and ensure comfort and luxury for those sitting inside.
Some of the best interior car accessories for your Landcruiser are as follows: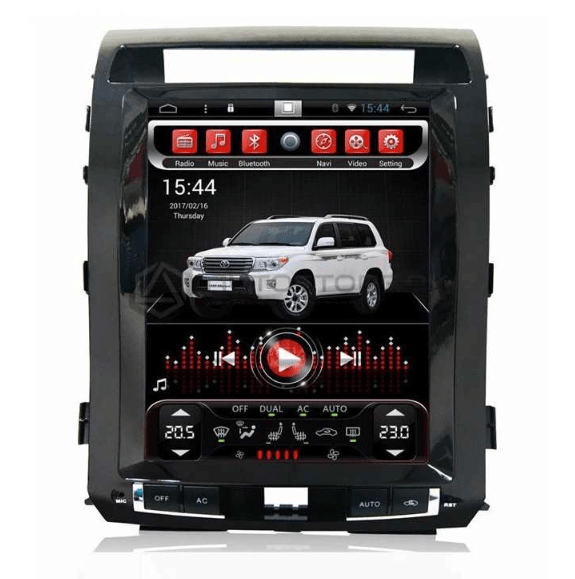 If you are looking for an android panel that won't require an extensive setup and a web of wires, this Tesla Style Android Panel is what you need to have! This interior accessory has a plug-and-play feature, making its setup easy and hassle-free. In addition, it comes with a multi-touchscreen system through which you can manage its operations effortlessly.
People who are always afraid of forgetting how to tread can find solace in this Android Panel as it has a GPS navigation system. Therefore, it would showcase the map with the utmost level of clarity. Furthermore, the Bluetooth feature will let you play the music of your choice.
You can get this accessory from 45000 PKR to 75000 PKR. This variation in the price tag is due to your preferred version's features!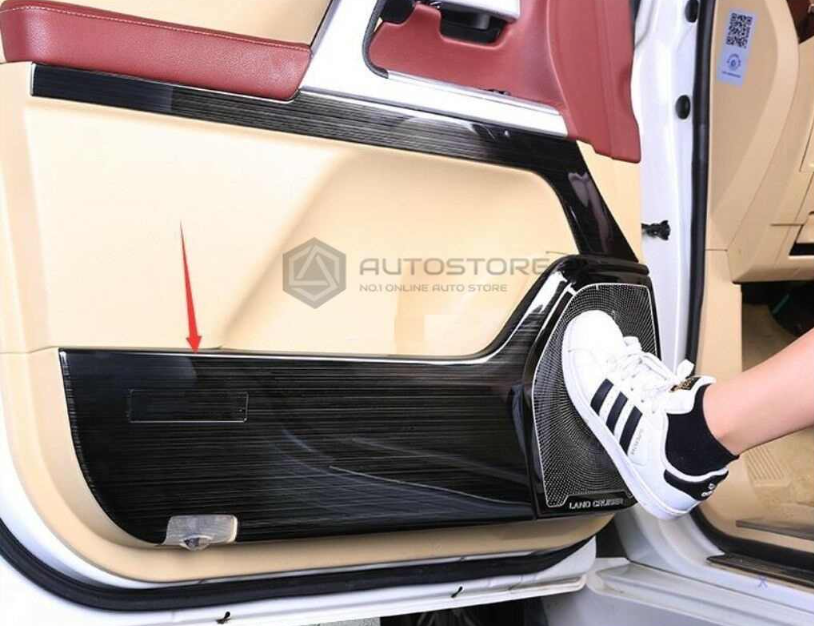 This anti-kick door protection cover is one of the best car accessories for people who are always super-protective about their vehicles. You can easily attach it to the place where the kick is likely to showcase its maximum effect and place it there.
With a minor price tag of around 19000 PKR, you can save your vehicle from getting dirty from car kicks. This protection cover is also sturdy enough to ensure no scratches on the inside of your car's door.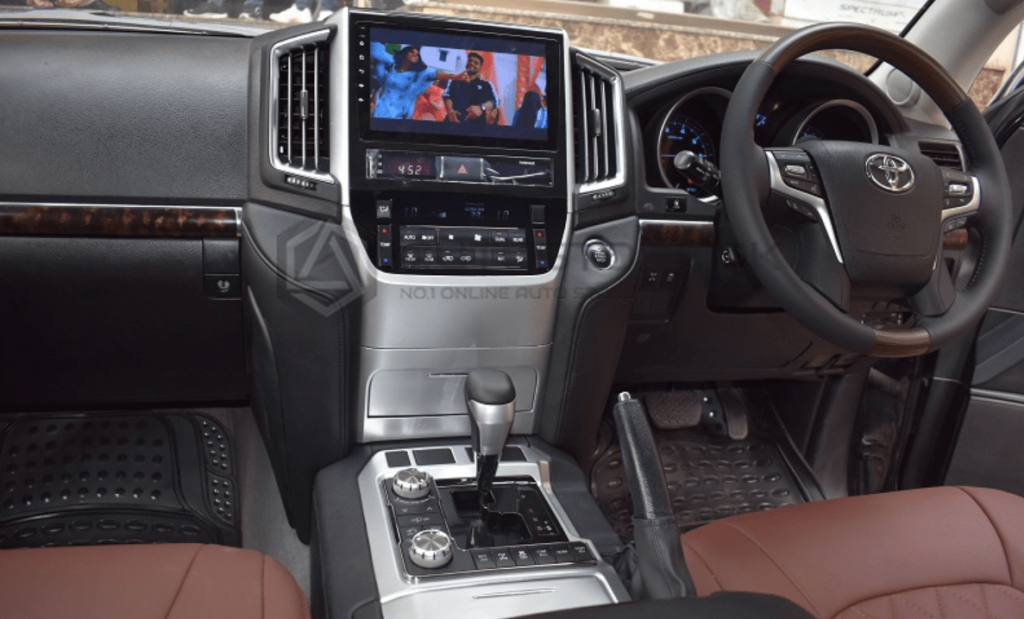 If you are looking forward to transforming your car from the inside without bringing some drastic changes, this interior conversion kit is what you need. It comes in two color options; beige and black. You can choose the color that suits you the most.
Apart from making your car appear distinct, it would also add a personal touch to the car's interior. Also, it's one of the most affordable land cruiser interior accessories that easily fall within your budget.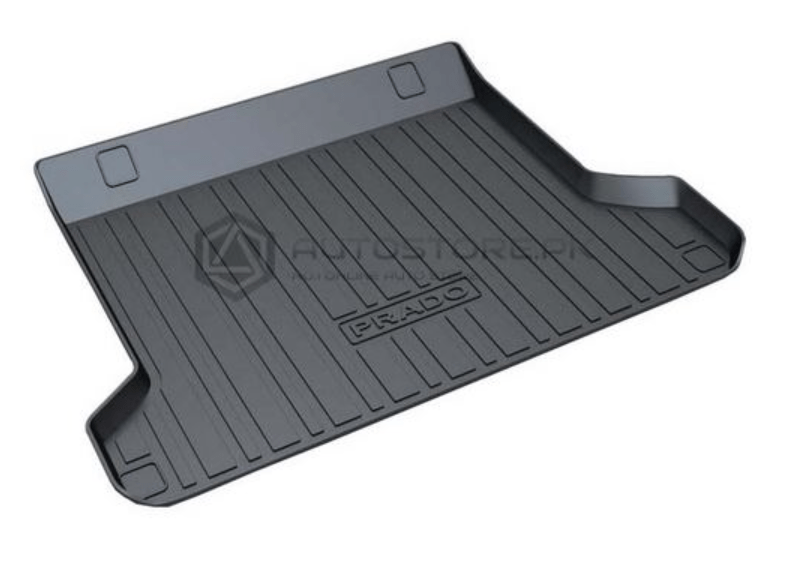 You might not have thought this before, but a Truck Mat is an excellent accessory for your car. It doesn't only give it a refined appearance but also makes sure that if you load the trunk with heavy items, the truck doesn't get damaged or scratched. Besides this, as this particular Mat is made of PVC material, it is quite a long-lasting accessory.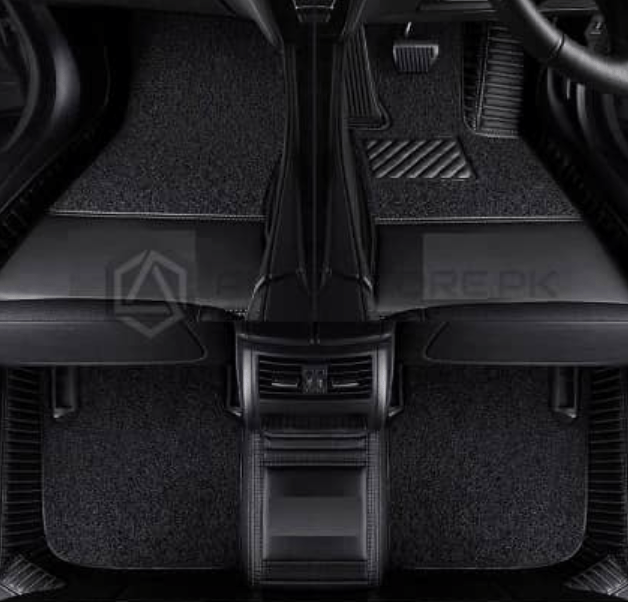 If you are looking for a product that won't only make the floor of your car appear distinct but will also protect it from damage, get your hands on the 9D floor mat. These black mats are horizontally stitched, which sets them apart from all the other options available to you.
Exterior Accessories for Land Cruiser
Exterior accessories make the outer part of your car appear distinct. As they are visible to the people passing by your Cruiser on the road, they are sure to make your Land Cruiser quite a head-turner!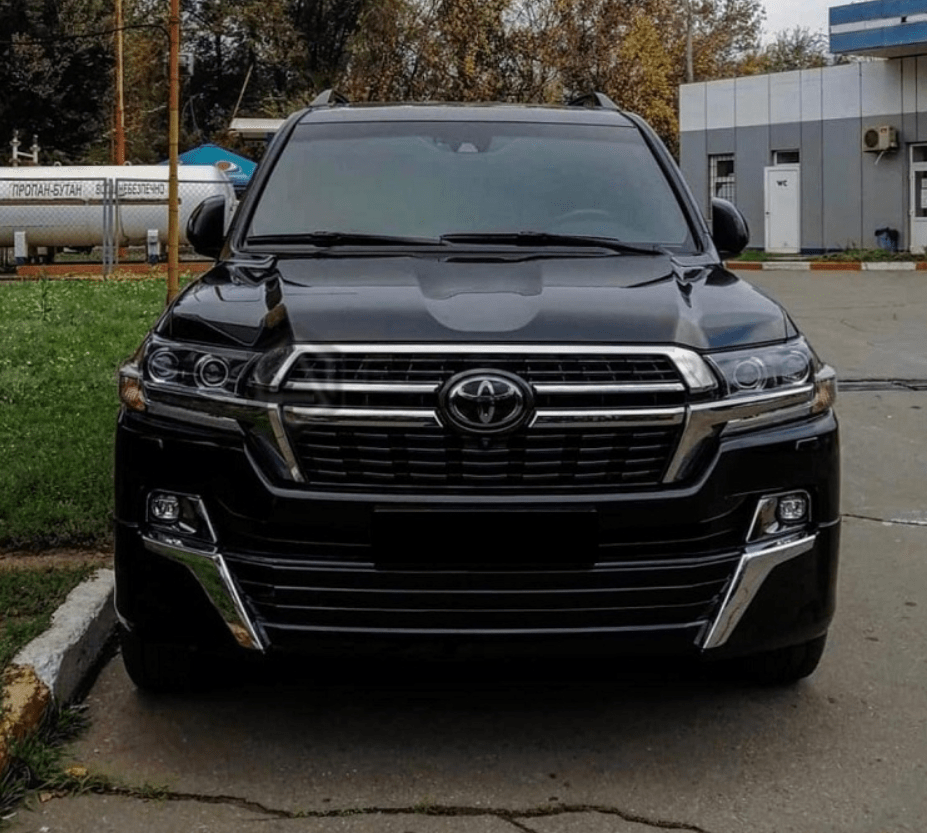 Bored of the regular appearance of your car and want to upgrade it instantly, you should get your hands on this Facelift Grill, which would make your car super attractive. Moreover, with the price tag of merely 25000 PKR, you would be able to change the outlook of your car completely!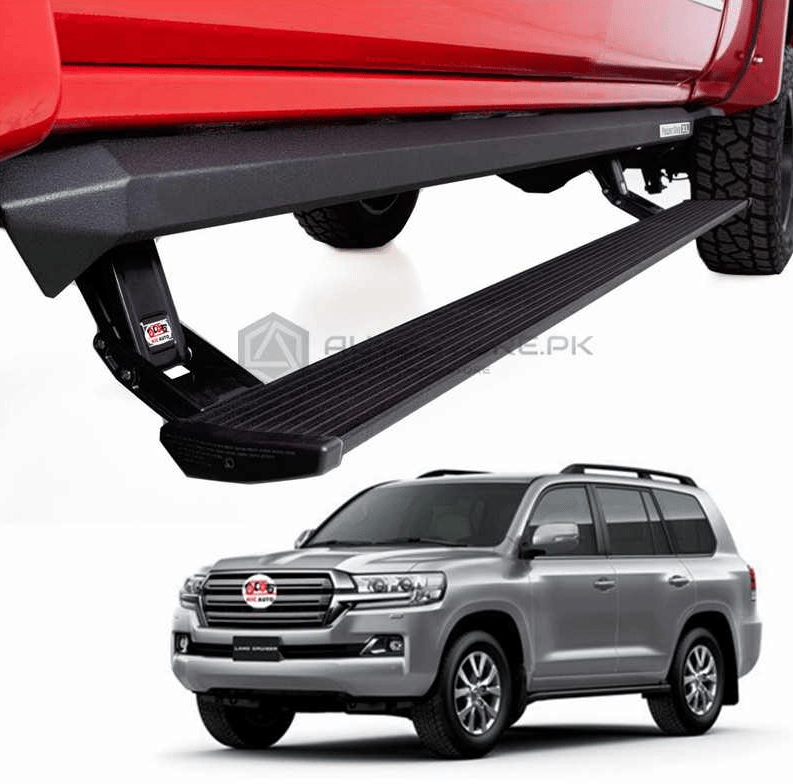 These automatic side steps are extremely easy to install in the car and change its outlook instantly. Also, they are highly functional as they help in the entry and make it easier. These steps turn into life saviors for higher cars that get tough to hop on for short-heighted people. Alongside this, they appear highly aesthetic and stylish.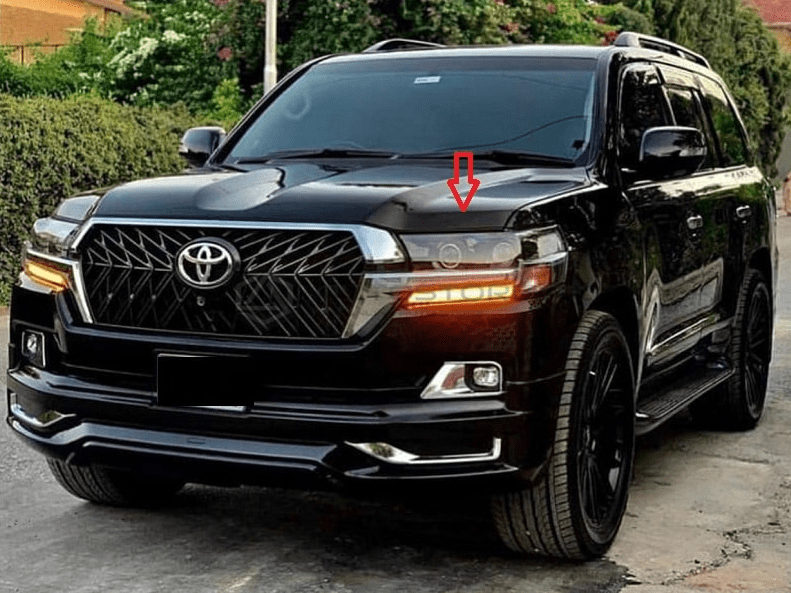 If you are looking for headlamps that won't only be chic and sophisticated in looks but would also make driving the car in a haze easier, there is no better choice than these smoke headlamps. They provide an opportunity to change the appearance of the car from the outside and turn it into quite a luxurious vehicle.
Alongside this, for people who find it tough to drive cars at night or in dense fog, these headlamps clear the path like experts! They cost you around 80,000 PKR but would make your traveling life super-easy and safe!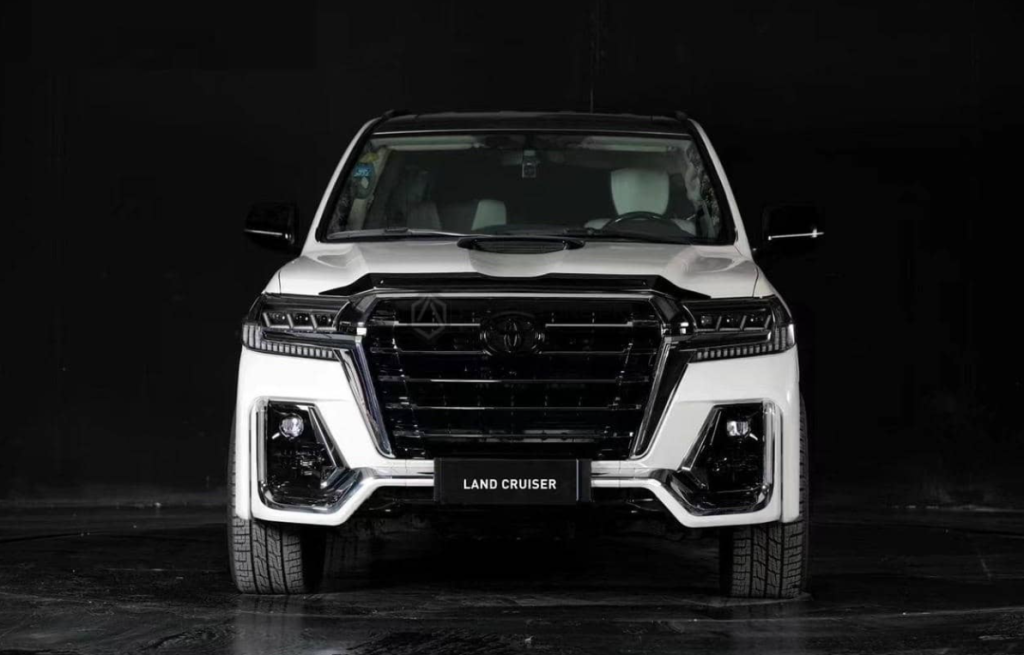 Lexus LX570 Style Head Lamps V2 is one of the most sought-after land cruiser exterior accessories. On your car, they would be attached to the front wheels and illuminate the car pretty well as you drive, even on the darkest nights ever!
These car headlamps are a little expensive compared to the previous ones. For these, you will have to pay somewhere around 125,000 PKR. However, at the same time, they offer better lumens and brighter light.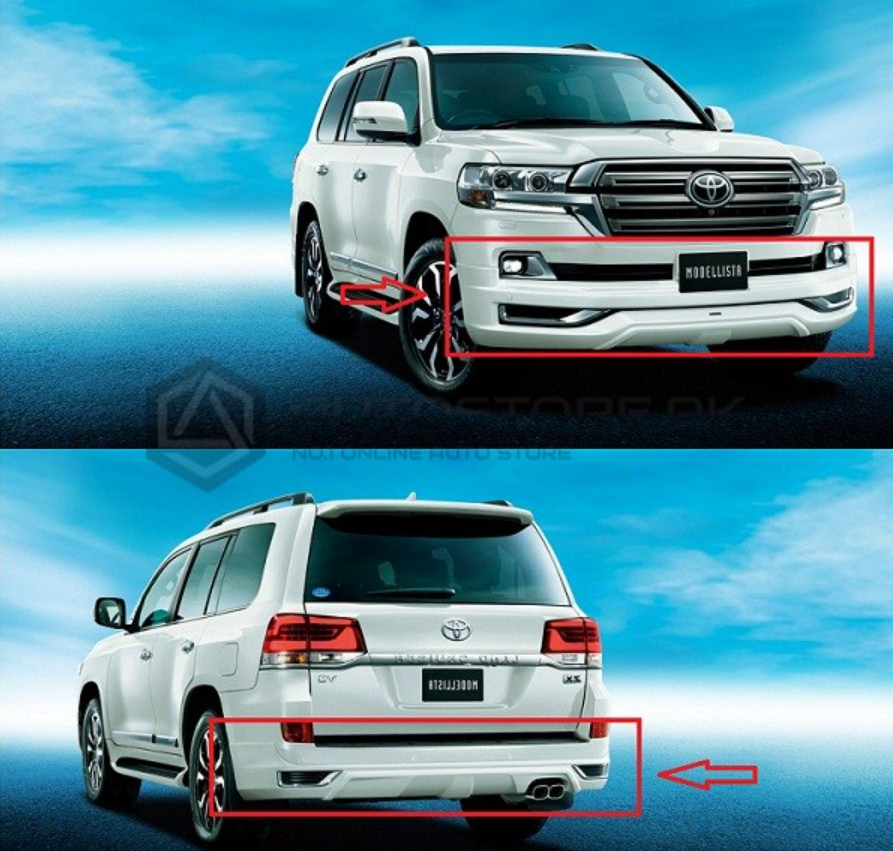 Bored of the regular bumper of your car and want to switch to something new? Get your hands on the Modellista Style Bumper Skirts, and they will instantly modify your car's appearance. They upgrade the looks of a Land Cruiser in the most effortless yet stylish manner. So what's the best part? You can do so at a minor expense of around 75,000 PKR.
Final Thoughts
Car enthusiasts love to experiment with their vehicles. They keep coming up with new ideas to modify their looks from the inside. If you are also an ultimate car lover and want to bring some changes to the appearance of your Land Cruiser, you have numerous options! Choose the one that makes your heart happy and suits your aesthetic sense the most!