Toyota Land Cruiser Modification
Every passionate car lover knows the significance of car modification. You are able to transform a normal, plain car to a sophisticated, unique model; how cool is that? Not only does it upgrade the car's look, it also adds a personal touch to it.
Under the umbrella of car modification, there are many options to enhance your car's look and increase its performance. From a Land Cruiser Facelift to buying a body kit for Land Cruiser, you can never run out of options to personalize your car.
Most importantly, you can find all kinds of car body parts for your car at AutoStore, one of the most reliable online websites. A shopping spree here is bound to impress your friends (and your potential Mr/Ms. Right).
Today, we will discuss some fantastic ideas to enhance your old Land cruiser through striking car accessories.
New Tyres: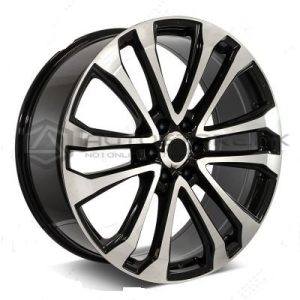 Old, worn-out tyres can ruin the entire look and vibe of your car. Even if your bumper is scratch-free, your colour is flawless and your exterior shines brighter than the star, weary-looking tyres can make all the former features seem obsolete.
Hence, getting a new pair of dashing tyres can uplift the look of your Land Cruiser. Not only will they look great, they will also improve the car's performance by a wide margin.
Since old tyres shrink in size, a new pair of tyres will increase your car's height by two whole inches. They will also make every ride smooth, speedy and wonderful.
Changing the rims of your tyre can also give that sharp and unique look to your Cruiser. You can go for alloy rims, which are durable and can withstand any weather condition.
For sure, tyres are one of the best features of a Land Cruiser Facelift conversion!
Bugatti-Style Headlamps: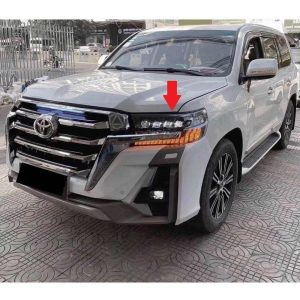 Many of you may think that Headlamps serve only two purposes: To illuminate the road and make your car visible at night. They are pre-installed in every car and no one pays much attention to them. However, we think that you should
By installing Bugatti-style headlamps on your Cruiser, you will transform your family-friendly and common looking car to a bold sports car. Why not buy bugatti-style headlights if you can't get a Bugatti itself?
Apart from the athletic feel, they will also give a unique look to your Cruiser and set it apart from all the other SUVs. Who wouldn't want to personalize their Land Cruiser with these spectacular car accessories?
9D floor mats: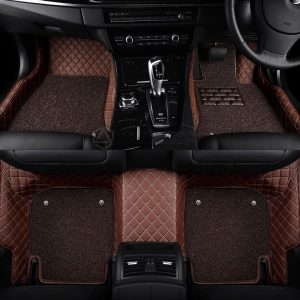 9D mats are the hottest accessories for your Land Cruiser. They provide properly-fitted coverage to your car's base and keep it safe from bacteria, filth or water. These mats are environment-friendly, waterproof and easy to clean.
Apart from the protection from grime, this mat keeps the base scratchless. Due to its anti-skid properties, your driving experience remains safe, comfortable yet enjoyable. You are bound to fall in love with your car all over again.
What's more, these mats not only keep your car clean and fragrant, they also give a luxurious look to it. These high-quality floor mats are a great investment and the best way to make your Cruiser look even more dashing.
Conclusion:
Getting a new car and breaking your pocket simultaneously is indeed an unpleasant task. However, if you upgrade your car's look through a Land Cruiser Facelift and get a hold of some amazing car accessories, you won't be needing a new car. With the added appeal and added practical benefits, your Cruiser will go a long way with you.
So, if you're tired of your car's look and yearn to change things up a bit, be creative and let your magical touch do its job. Follow our suggestions or think out of the box!