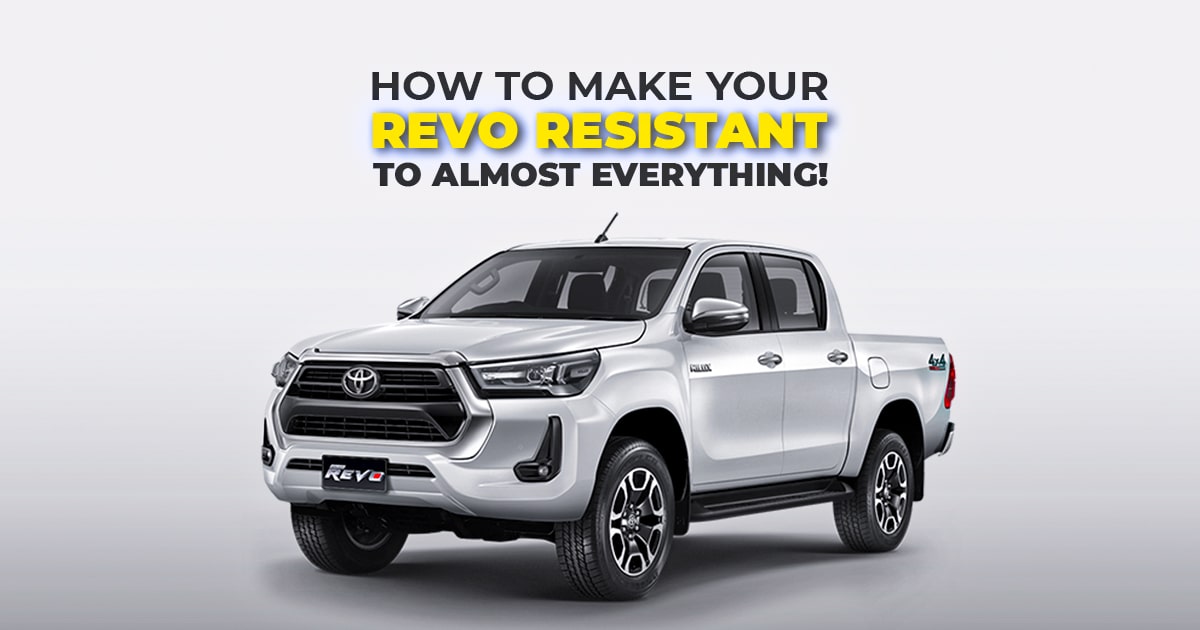 Make your Hilux Revo Resistant to Almost Everything!
Toyota Hilux Revo, by far, is known as the most popular and aggressive 4×4 pickup truck in the Pakistani market. Its fierce looks, thundering engine, and extreme ride height make it the number one vehicle choice of Pakistani off-roading enthusiasts. 
Although the factory looks and strength speak for themselves, there are certain loopholes that can be covered throughout the newly launched Revo. Those additions can either consist of strengthening the vehicle or enhancing its exterior looks. And for that, there are many aftermarket parts, built to the best of their quality, that can make Revo look both strong and aggressive. For your convenience, I have compiled a list of aftermarket car accessories that'll go best with your Toyota Revo.
Hilux Hamer Front Armoured Bumper V6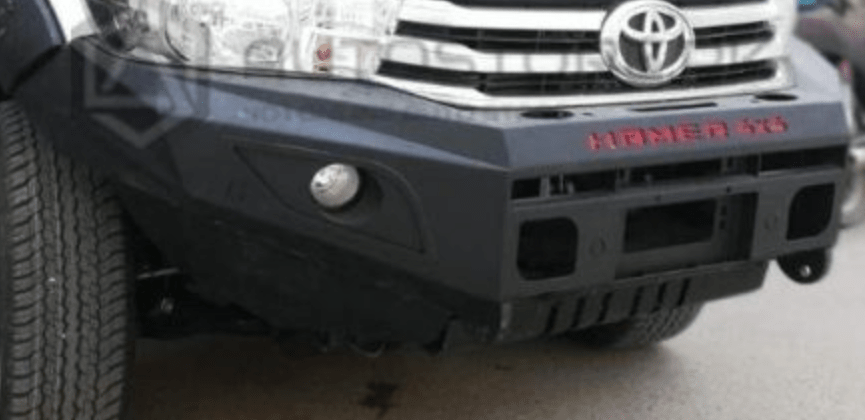 First on the list goes by the name of Hamer Front Armoured Bumper for the latest Toyota Hilux Revo. As the name speaks for itself, this bumper is designed in such a way that along with a mean and sturdy look, it adds prominent strength to the vehicle as well. The brawny build with sharp edges indicates how rigid this bumper is meant to be. There are two usual fog lamps for better night vision and a big 'HAMER 4X4' label in the front. 
Revo Armoured Bumper V4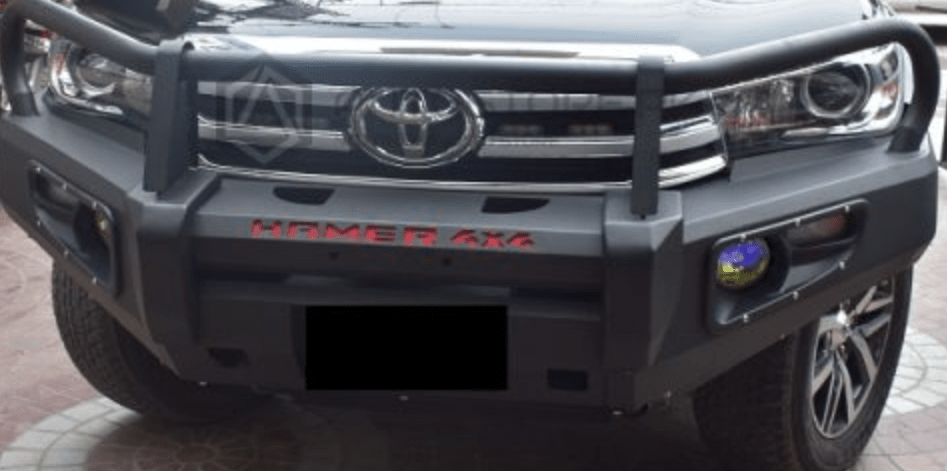 This one is also a bumper, in fact, the same as the first aftermarket accessory mentioned in the list, It is the same Hamer Front Armoured Bumper but more enhanced and with additional reinforcements. There is an additional bar on the upper part of the bumper that acts as a grill guard to protect the grille and the headlights. In addition to that, the area around the fog lamps has been detailed better. They have enhanced the looks to make your Revo feel more strong and powerful.
Hilux Revo Front Armoured Bumper: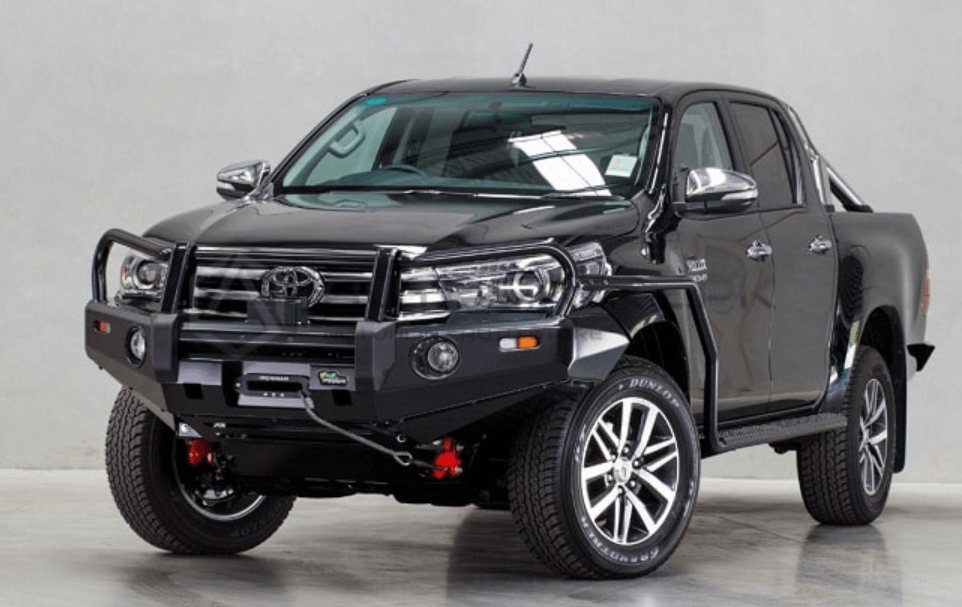 Another installment to the Hamer Armoured Bumper, this one can be considered as the best amongst the rest. The details are great and so is the functionality. If choosing this Hamer Front Armoured bumper, you will get more aggressive looks with better strength and sturdier looks. This bumper has been designed to its best and is most suitable for offroad tournaments and rallies. You also get a set of two pull handles in front, on each side of the bumper that not only has its functionality but adds a mean look to the car as well. The Fog Lights have been improved as well, making it the perfect bumper you will ever get for your Toyota Revo.
Toyota Hilux Smart Top Canopy: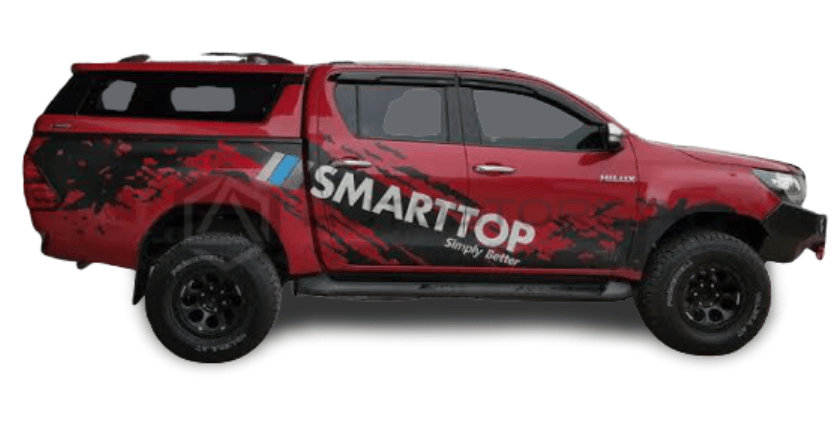 This accessory features a canopy that covers up the entire back of your Revo. It provides an additional roof, and ultimately, more sitting space for people in the back. This accessory also contributes to the more sturdy looks of the pickup truck that makes it look like a complete close package. Although a bit expensive, this aftermarket accessory is a must buy if you are looking forward to taking your Revo for touring and other hiking journeys.
So this was our list of the top Revo products that will make your monster look more wild and strong. You can get all these and a lot more accessories from autostore.pk, the number one automotive accessories store with the highest quality products at the best prices in Pakistan.