Best Small SUV's in Pakistan 2022
SUV's have been in demand in Pakistan for the last few years. They offer more room for passengers than a typical car; these models deliver outstanding performance and make traveling enjoyable on all terrains.
One of the primary reasons SUV became popular is that they were competitively priced compared to sedans. As a result, most people who wanted to buy sedans shifted to SUVs.
There are a lot of SUV cars in Pakistan with different specifications and prices, so it's challenging to keep track of them. Hence, we have summarized the best SUVs with their specification that you can buy in Pakistan.
Best Small SUV's in Pakistan
KIA Stonic

Chery Tiggo 4 Pro

Peugeot 3008

Proton X50

Proton X70

MG ZS EV

Changan Oshan X7

Toyota Corolla Cross
KIA Stonic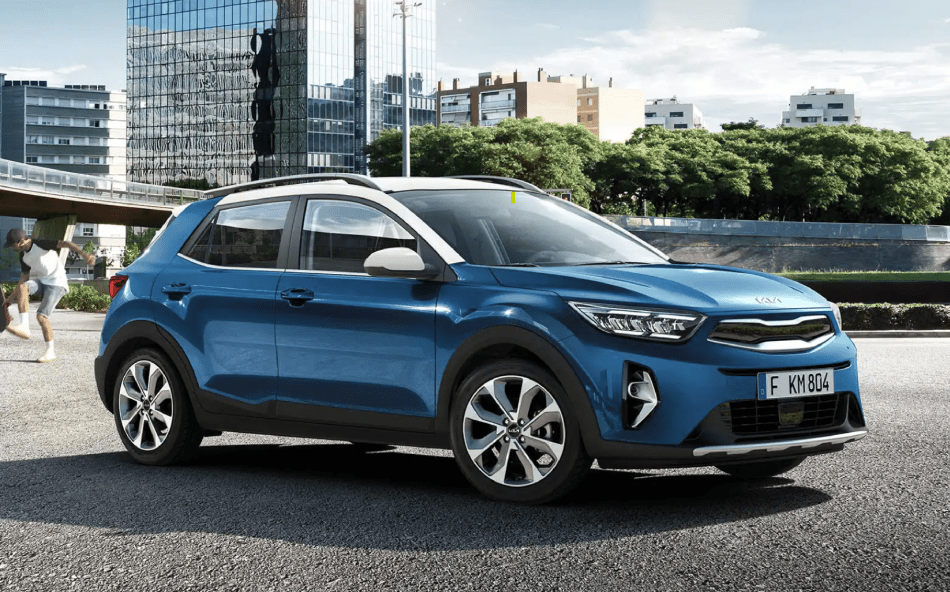 The combination of fashionable and iconic characteristics makes KIA Stonic. With various engines, KIA is considered one of the best SUV in Pakistan. Let's take a look!
KIA Stonic Specifications
Let's get into the specifications of KIA Stonic:
Engine: 1400cc
Torque: 133Nm
Transmission: Automatic
Mileage: 12 to 16 Km/L
Seats: 5
Airbags: 6
Interior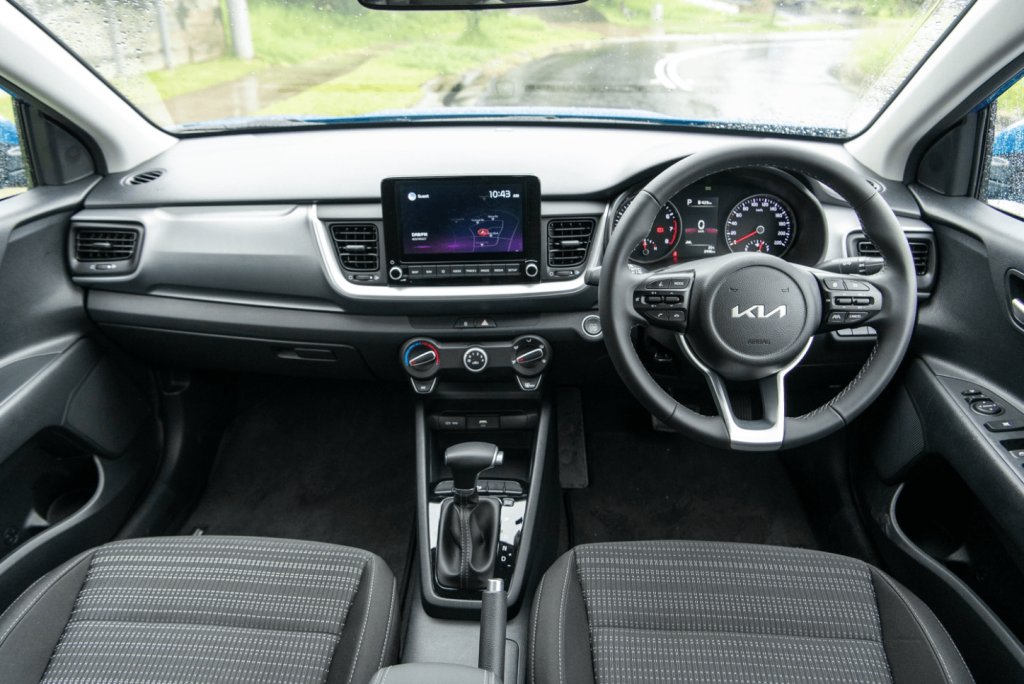 The KIA Stonic seats can now be adjusted for storage and come with a multi-functional steering wheel. In addition, the 3.5″ Multi-functional TFT LCD screen 8″ infotainment display is fit for entertainment purposes.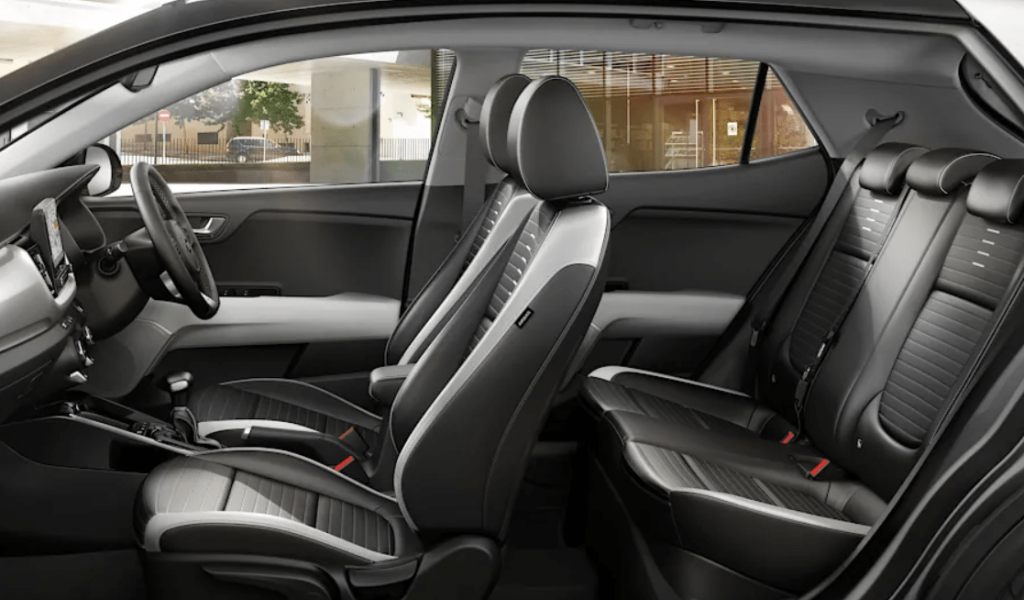 It has an amazing 6 speaker sound system that sounds great. These speakers are strategically positioned for clarity and balance with the other speakers.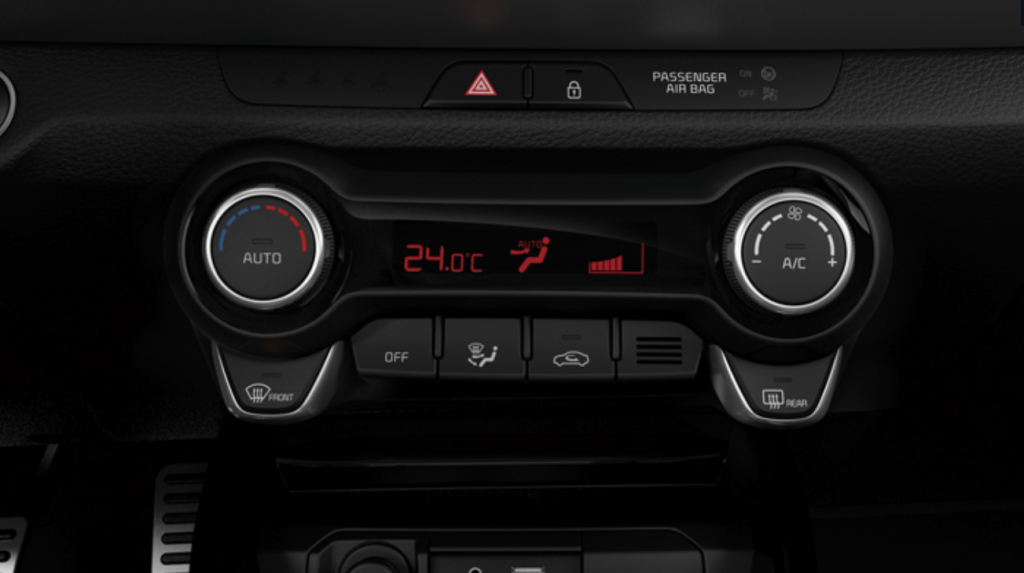 Moreover, it has a single-zone automatic climate control with a 12V power port for charging and compatibility with Android and apple car interfaces, making it the perfect option for long-distance trips.
Exterior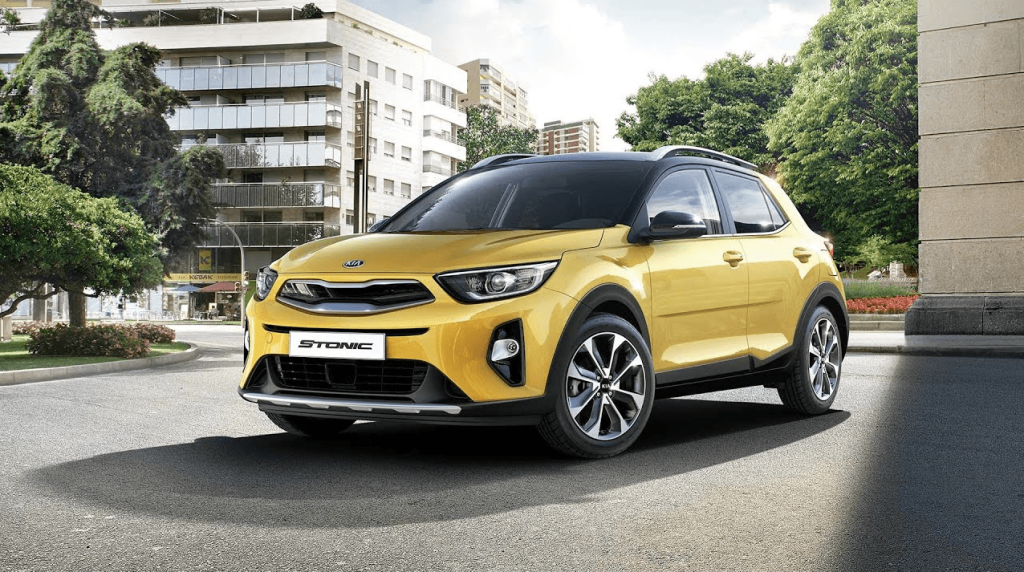 The sleek tiger-nose grille, as well as the lamp projectors, are stylish and attractive. In addition, there are LED daytime lighting, the rear combination lamps, and the crossover design for the car's striking appearance.
Safety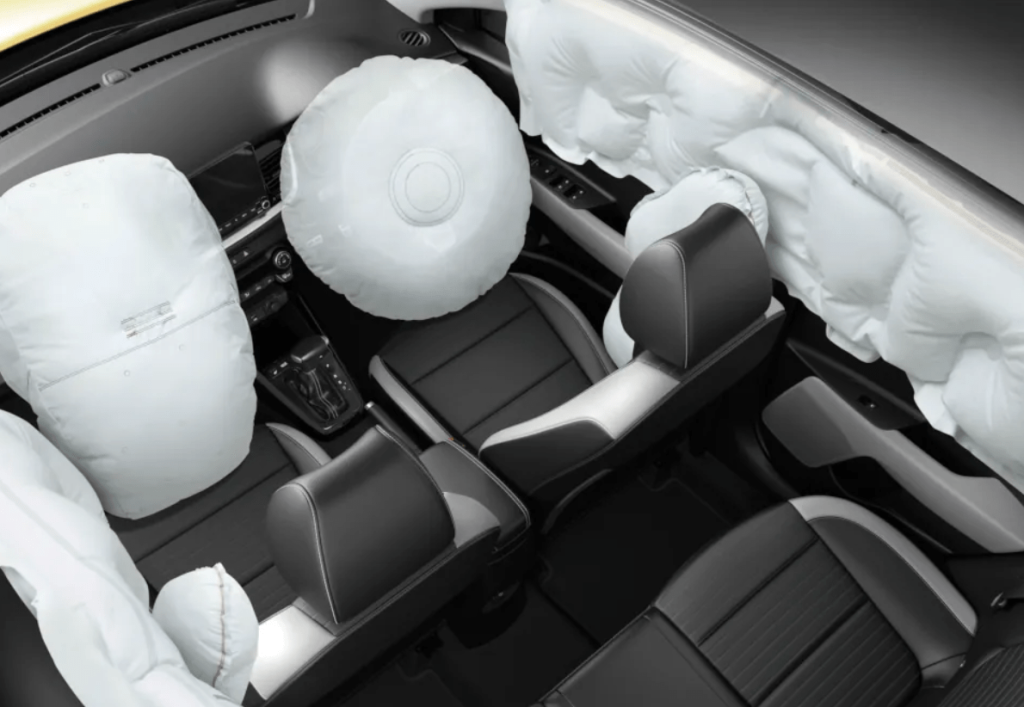 The KIA Stonic 2022 provides a smooth ride thanks to the Traction Control System. Its Electronic brake distribution (EBD) makes the ride stable. Even when turning, it stays upright and smooth over bumps.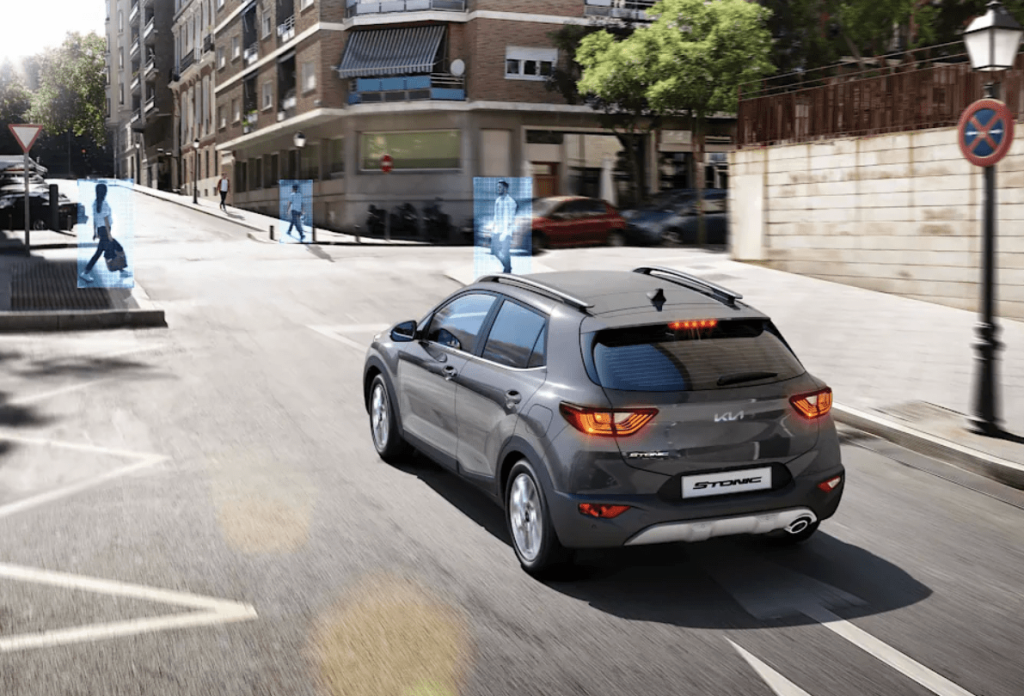 It has Auto Emergency Braking (AEB – Pedestrian/Car/Cyclist). AEB monitors vehicles, pedestrians, and cyclists on the road ahead and will alert the driver to the risk of a collision and automatically apply the brakes when necessary.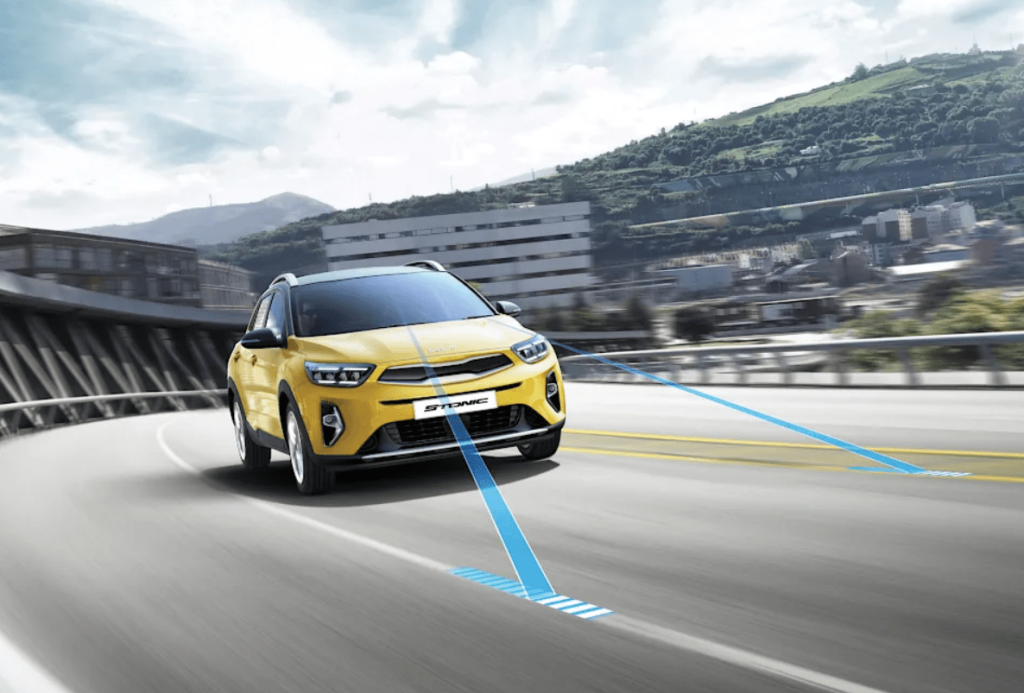 In addition to that it has Lane Keeping Assist (LKA), which means that if your car changes lanes without the use of a turn signal, LKA Technology alerts the driver and activates steering control assistance to prevent accidents.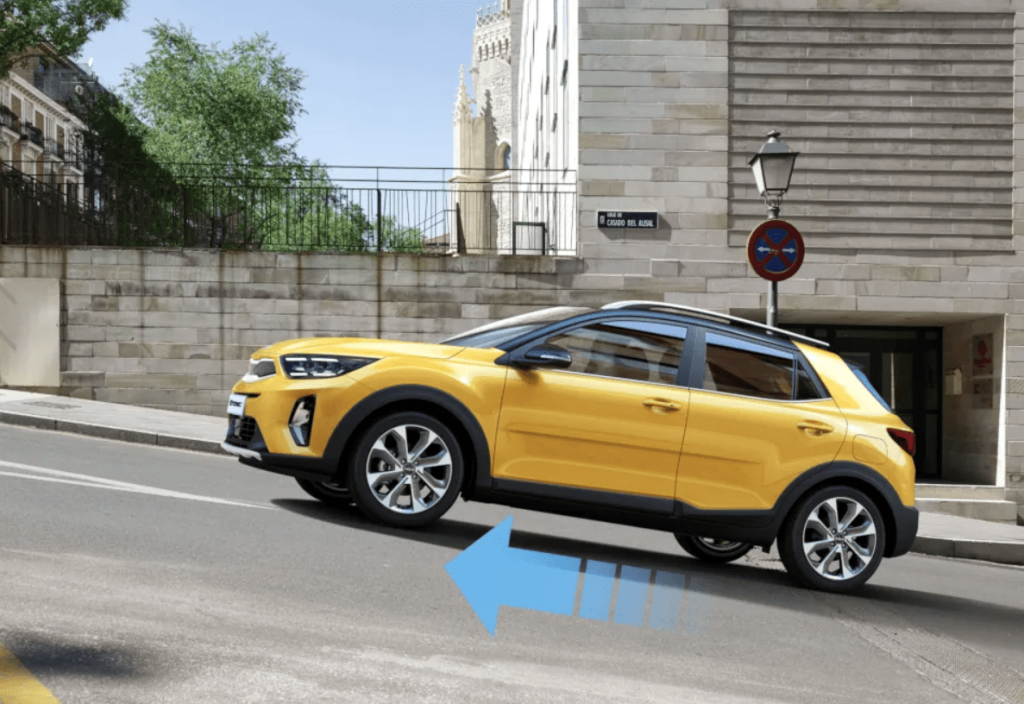 It is also equipped with Rear parking sensors, Hill Start Assist Control, Vehicle Stability Management, Driver Attention Alert+, Lane Following Assist (LFA) and ISO certified Childfix anchors.
KIA Stonic Price in Pakistan
The price of a Kia Stonic is PKR 4,725,000.
Chery Tiggo 4 Pro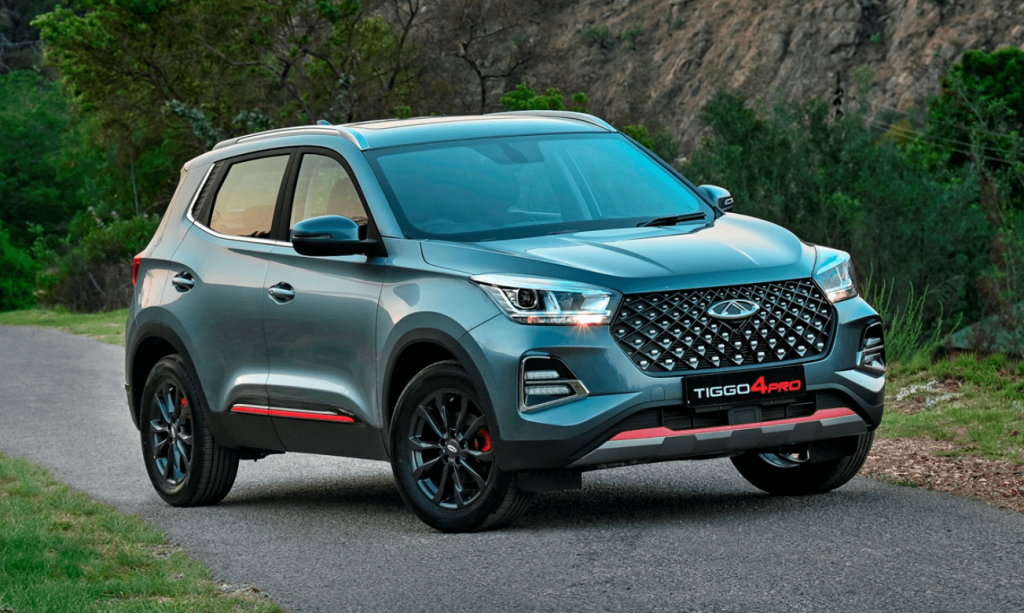 Chery may be a new entry into the local car market. However, the features included in Chery's Tiggo 4 Pro make it stand out within this price range. It's the most significant SUV available for its cost.
Specifications
Let's look at what all Cherry Tiggo has to offer:
Engine: 1498cc,
Torque: 210 N.m @ 4000 rpm
Transmission: 9-Speed CVT 
Mileage: 10-14 km/l
Seats: 5
Airbags: 2
Interior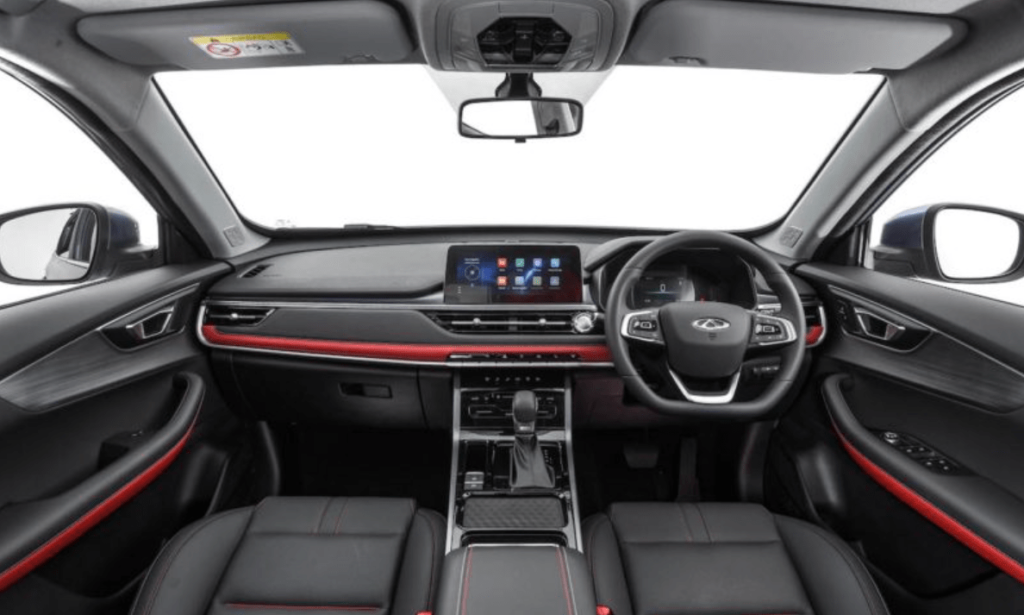 The inside of the Chery Tiggo's 4 Pro is large and comfortable. It has a passive entry, active start feature, and a keyless entry system. The welcoming lights inside the car provide a contemporary and sophisticated look to the vehicle. In addition, Tiggo 4 Pro 2022 features a leather-stitched electronically powered and multi-function steering wheel.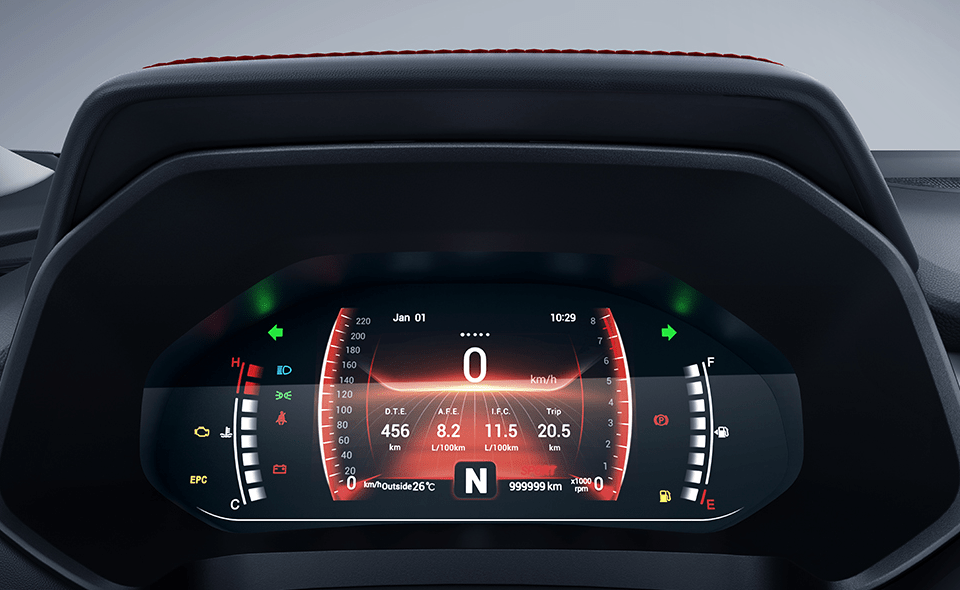 In the center of the wheel on the Chery Tiggo Pro 2022 sits a 7-inch TFT display for the instrument cluster. On the central fascia, a 10.25-inch center-control HD display is visible. The touch-sensitive infotainment system is compatible with Bluetooth and comes with six speakers.
Exterior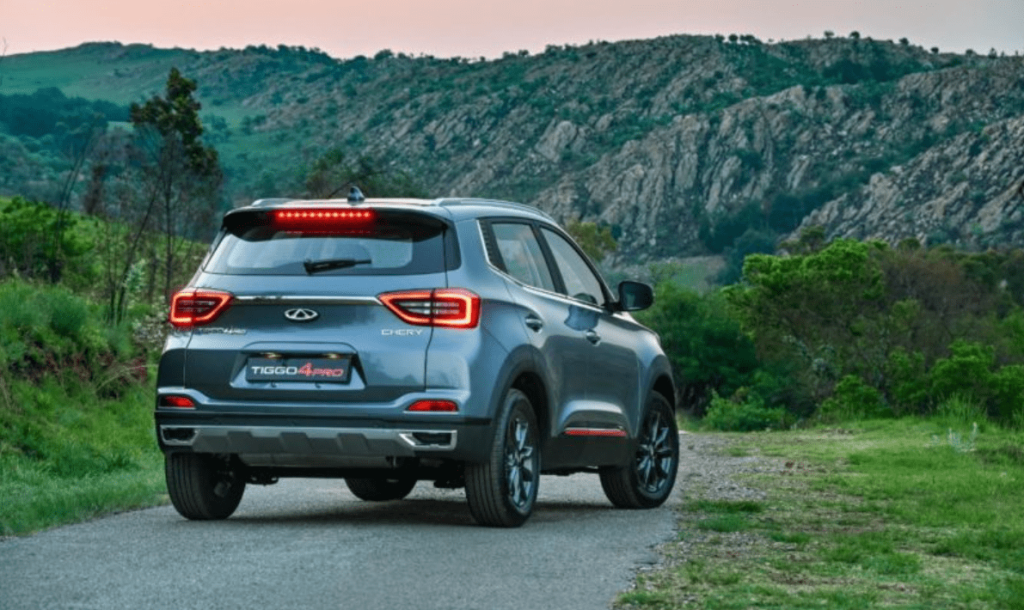 Chery Tiggo 4 pro-2022 has a fierce style, with the front featuring an eerie tiger-crouching appearance. The two transverse lines on the front add an extra dimension to the design, and together with the grille on the front, it depicts a futuristic starry sky design.
The front is equipped with electronically adjustable LED headlamps, the follow-me-home function, and the LED Daytime Running Lights (DRLs). Fog lamps for the front and rear are also included as standard features on Tiggo 4 Pro 2022. In addition, the front of the vehicle includes electrically adjustable mirrors with blinkers, and the rear of the car has a rear fog lamp.
Safety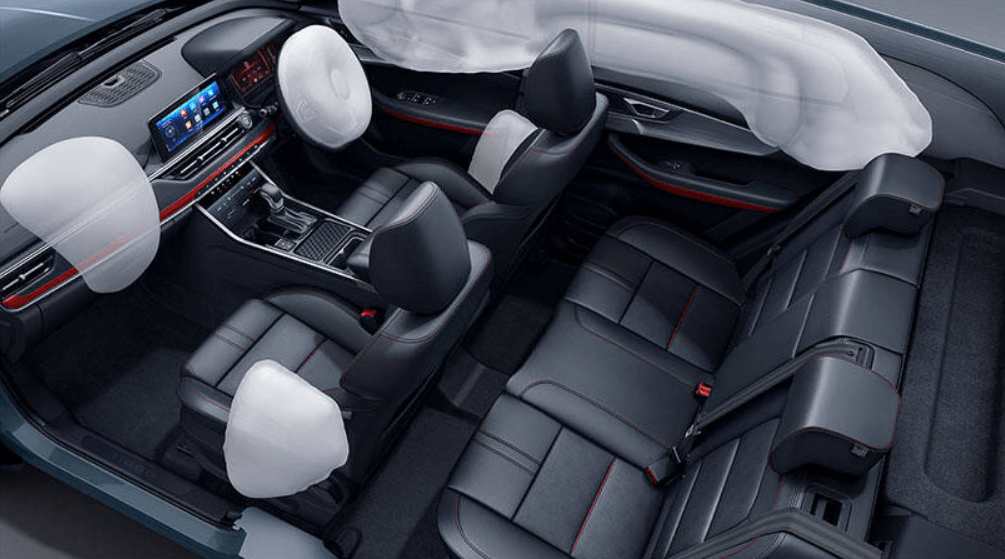 Chery Tiggo 4 Pro 2022 is equipped with the most up-to-date safety features like an Antilock brake system, which includes electronic brakeforce distribution, a traction control system, an emergency brake aid, and an electronic parking brake that has auto-hold.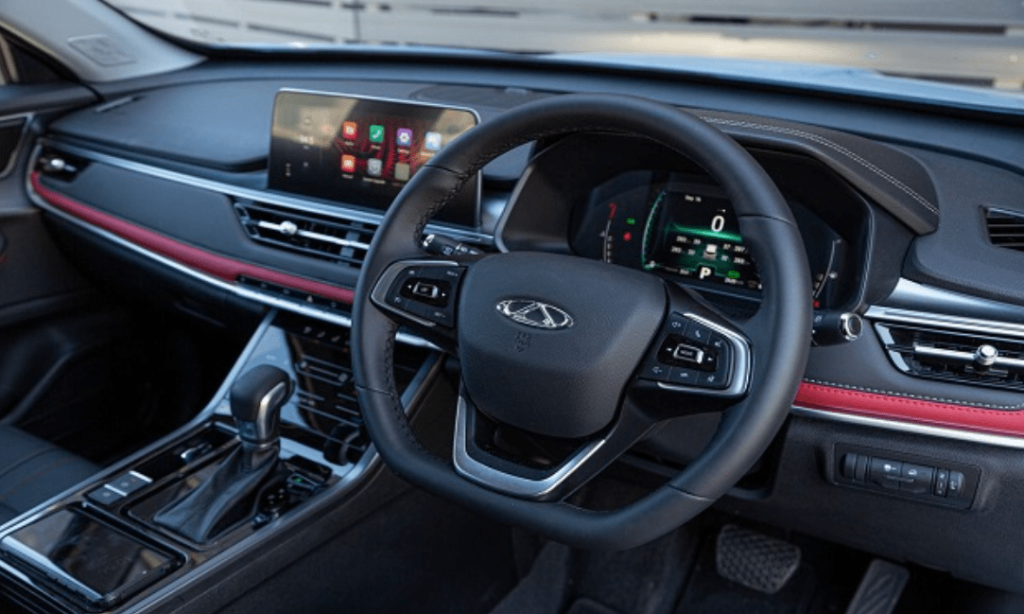 It also features roll stability control, hill start assistance control, hill descent control, and a tire pressure monitoring system. Some standard safety features are two airbags and ISOFix child anchors, an immobilizer car body anti-theft system, the electronic child locks central locking, automated door locks, and speed limit reminder.
Chery Tiggo 4 Pro Price in Pakistan
The brand-new Chery Tiggo 4 pro has an estimated price of Rs.4,599,000.
Peugeot 3008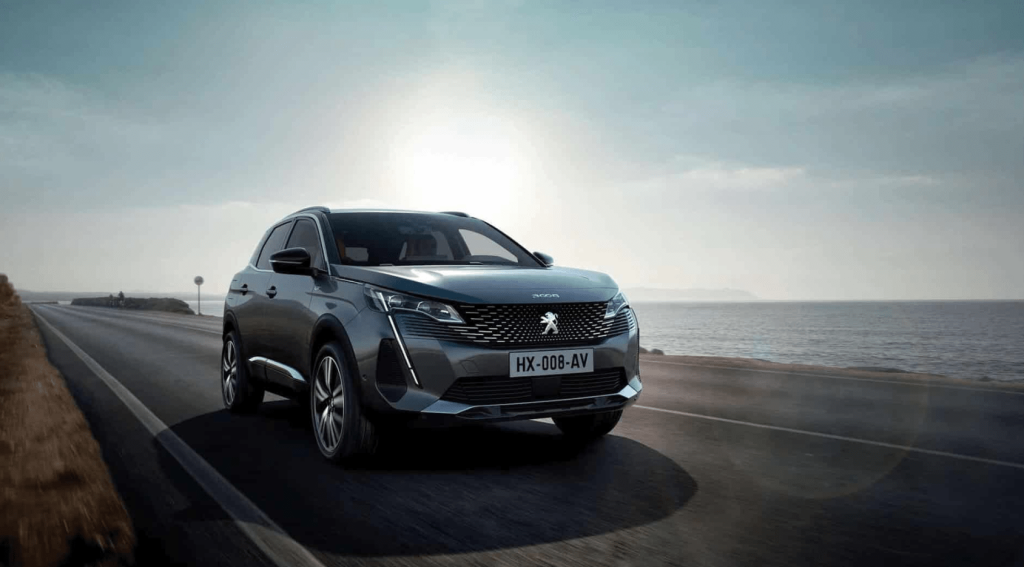 The Peugeot 3008 features a fashionable and elegant vehicle packed with the latest features. Peugeot guarantees a long-lasting and unforgettable experience when you travel because it is equipped with modern technology. Let take a look at Peugeot 3008 SUV.
Specifications
Let's get into the specification of Peugeot 3008:
Engine: 1200 CC
Torque: 250 Nm
Transmission: Automatic
Mileage: 15 to 18 KM/L
Seats: 5
Airbags: 6
Interior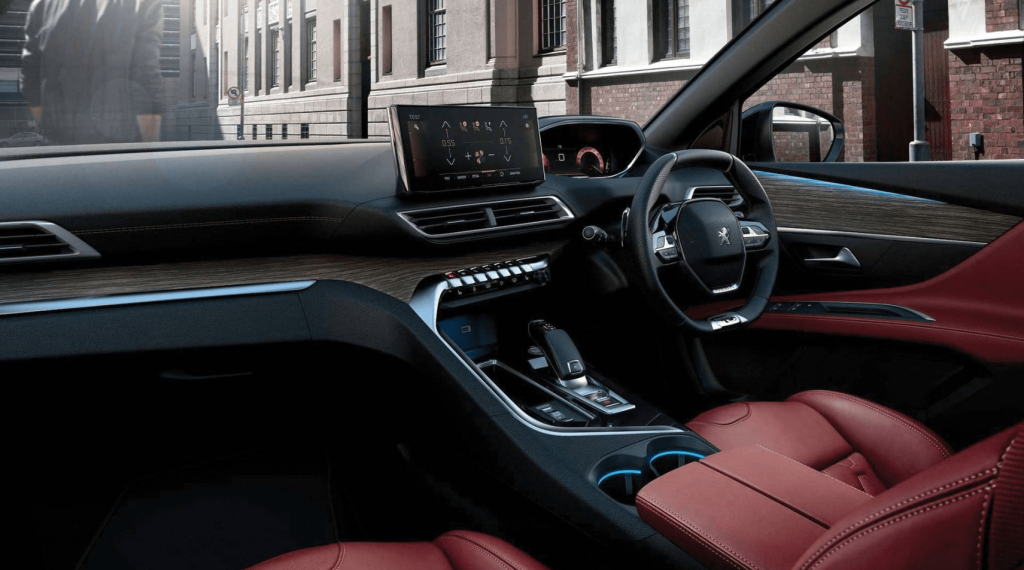 The Peugeot 3008 interior and exterior both are appealing and have a unique color that is sure to draw the attention of those who see it. 
Exterior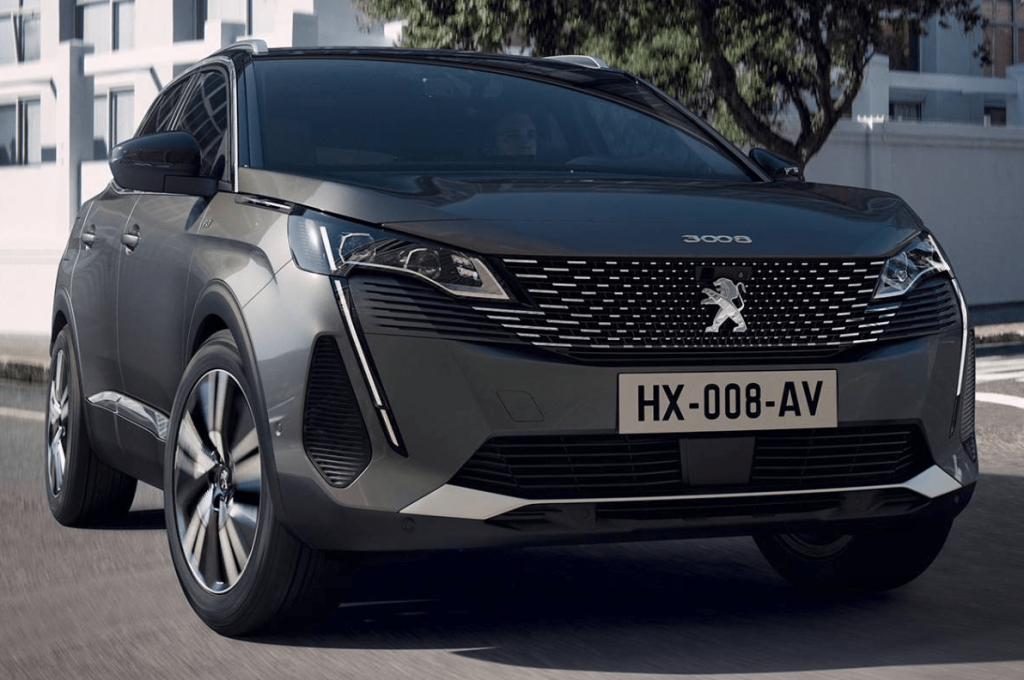 Peugeot 3008 SUV features an imposing and modern exterior with a modern and sophisticated design. The front ends feature the grille without a frame, glossy black side scoops, and the lower bumper trim that gives it an elegant and sleek look. 
The rear side has three-dimensional lion claw-shaped LED lights, with the ability to scroll indicators. The lights are darkened glass lenses, which create a sporty appearance.
Safety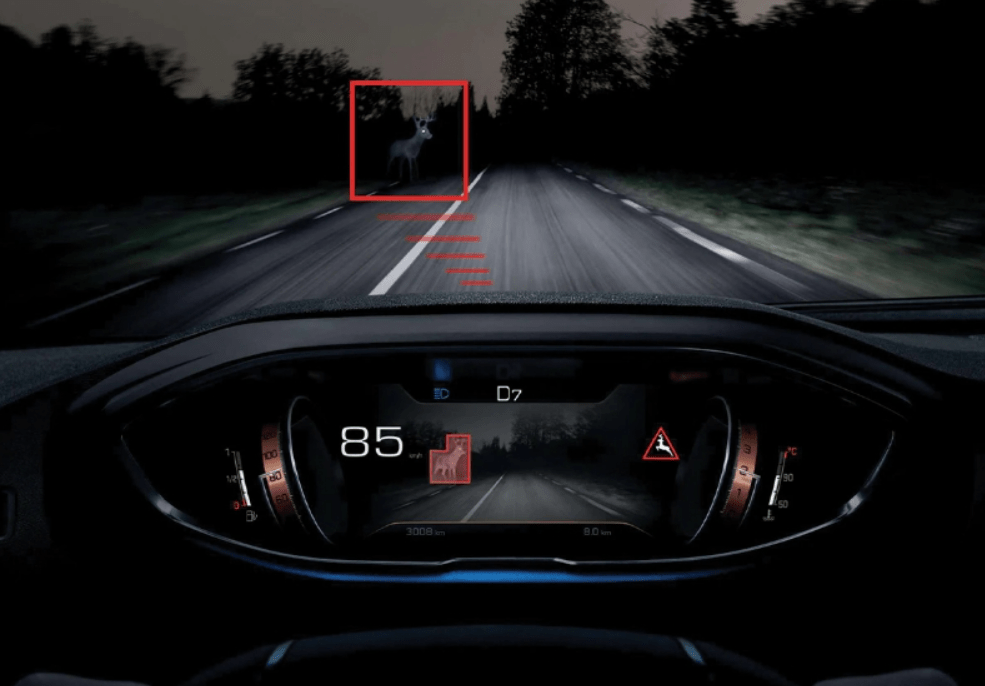 Some Peugeot 3008 safety features are as follows:
Night Vision

Advanced Grip Control

Hill Assist Descent Control

Lane Departure Warning System

Speed Limit Sign Recognition and Recommendation

Adaptive Cruise Control
Peugeot 3008 Price in Pakistan
The Peugeot 3008 is priced at PKR 5,500,000 in Pakistan.
Proton X50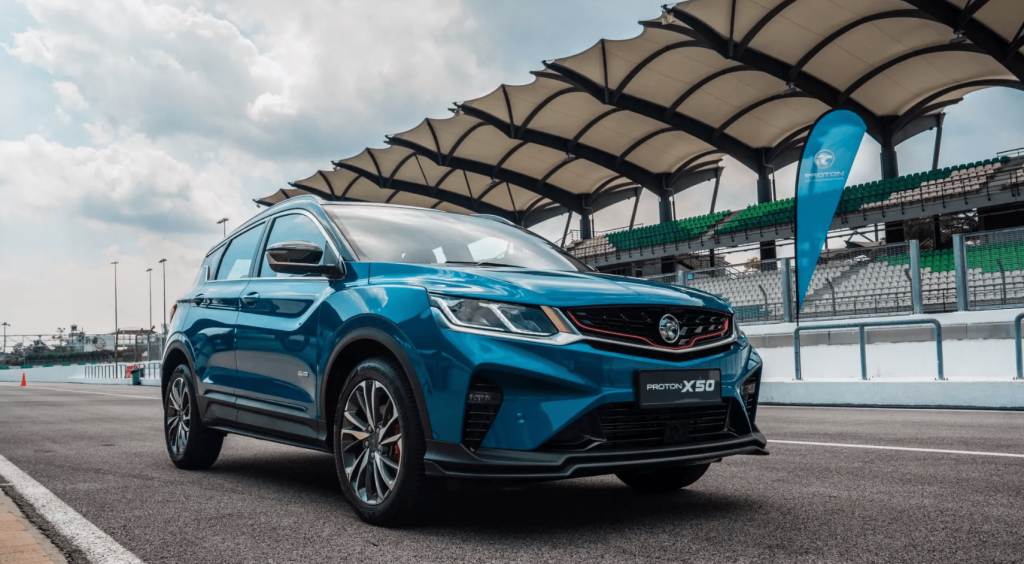 The sleek and sporty Proton X50 SUV offers you contrast colors, full LED headlights that can withstand the changing weather, and 18″ alloy wheels.
Proton X50 achieves exceptional performance by using a 1.5L TGDi Engine with driving mode and steering selection remote engine start with the electric parking brake and automatic brake holding.
Specifications
Now let's look at the specification of the Proton X50 in detail:
Engine: 1.5 L 12 Valve DOHC Turbocharged
Torque: 255 Nm
Transmission: 7-speed DCT
Mileage: 13 to 15 KM/L
Seats: 5
Airbags: 6
Interior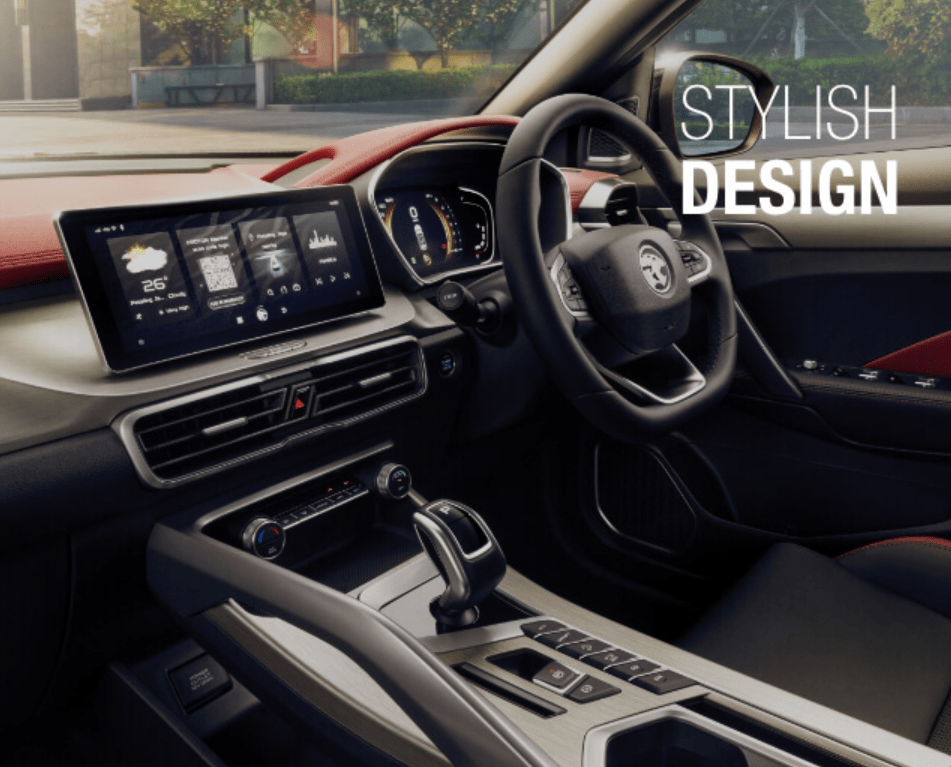 The Proton x50 interior, Like the exterior, is influenced by the X70. The interior highlights of the Flagship model Flagship variant include leather-upholstered seats, an aluminum dashboard, the 7″ digital instrument cluster, and a 10.25 touchscreen infotainment unit with squarish air vents, an impressive thermostat, and an expansive sunroof.
Exterior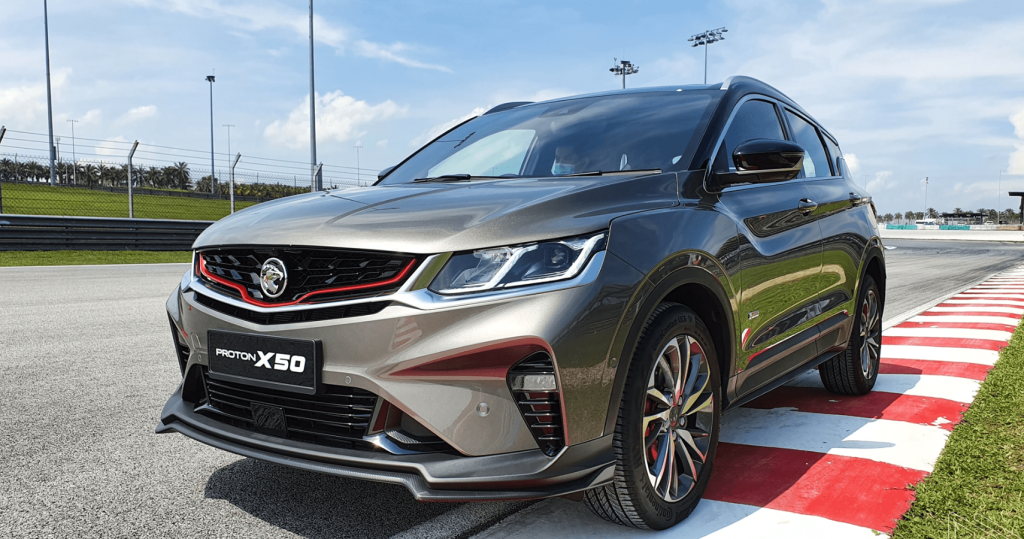 The Proton X50 SUV shares a lot of features with the X70. Proton's unique endless weave grille, LED projector headlights and LED DRLs appear in the front. Proton badges are located on the trim of metal at the back. LED taillights sit higher in the car's panels than on the X70. Its Flagship model comes with a black roof and 18-inch alloy wheels.
Safety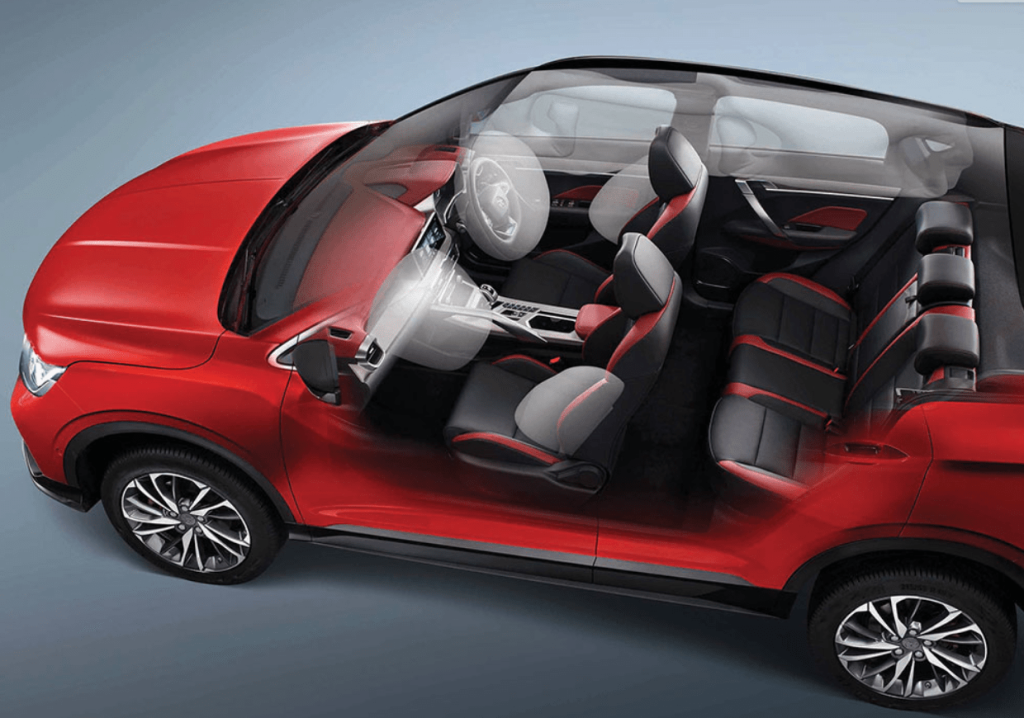 It comes equipped with Auto Park Assist, a 360-degree camera, adaptive and intelligent Cruise Control, Lane Assist and departure warning, and several other options.
Proton X50 Price in Pakistan
The price of Proton X50 in Pakistan is PKR 4,200,000.
Proton X70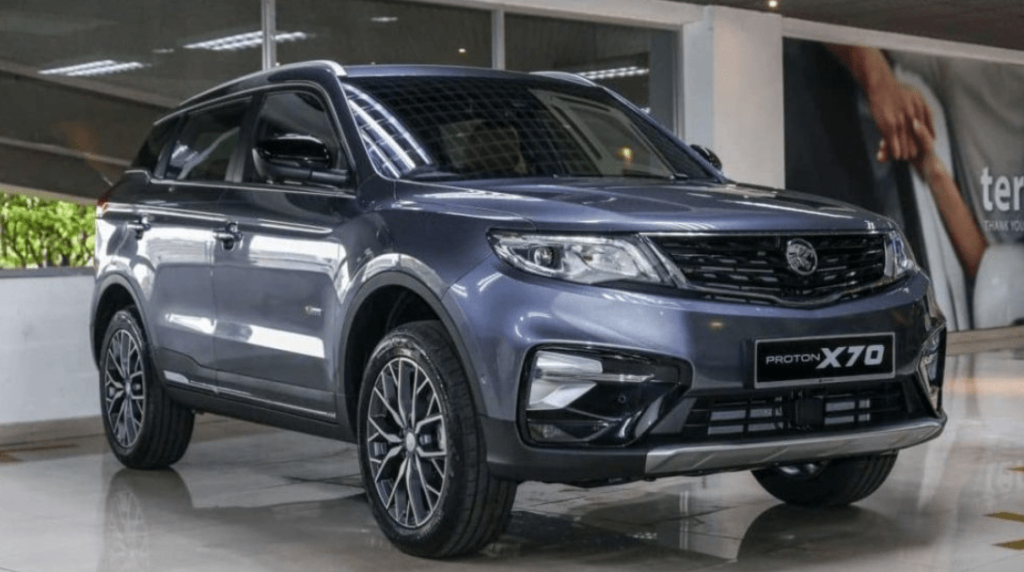 Proton X70 is produced by the Malaysian automobile manufacturer Proton. It was launched in Pakistan through a partnership with Al-Haj Group and was the first vehicle to be introduced by Proton.
Specifications
Let us look at the detailed specification of Proton X7:
Engine: 1470 cc
Torque: 255/1500-4000 Nm/rpm
Transmission: Automatic
Mileage: 10-12
Seats: 5
Airbags: 6
Interior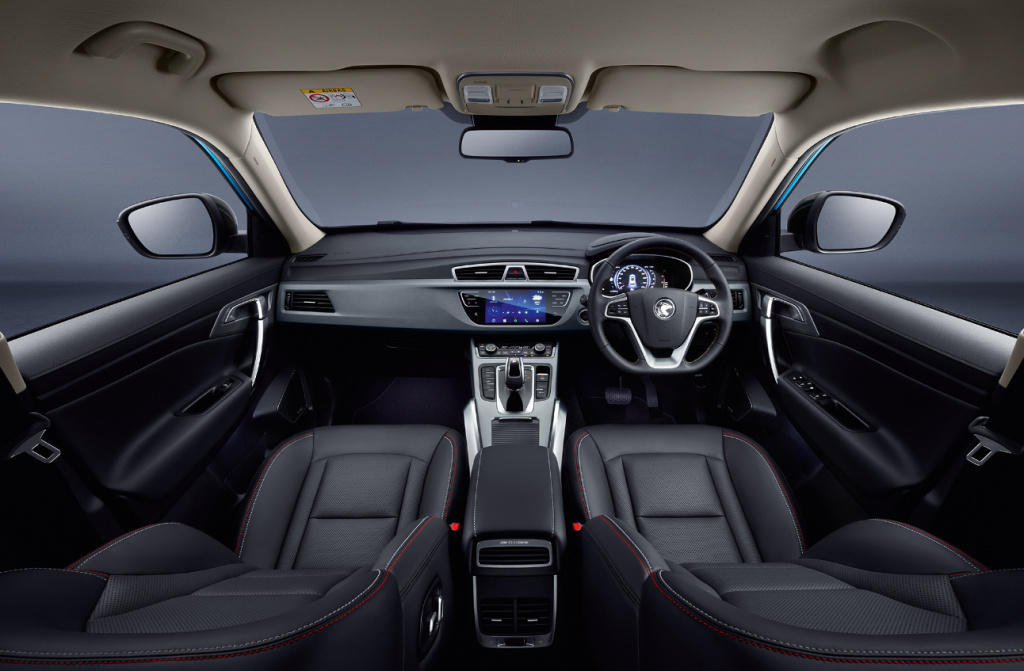 Proton X70's interior is spacious and comfortable. The leather-wrapped steering wheel comes with audio controls on the steering wheel, a hands-free phone, and cruise control. In addition, the wheel lets the driver select the type of steering that is Normal or Sport.
Other modern features in the Proton X70 2022 include an auto-dimming rear-view mirror, power windows that feature anti-trap technology, automatic dual-zone air cooling, rear air vents, and an air purifier system.
Exterior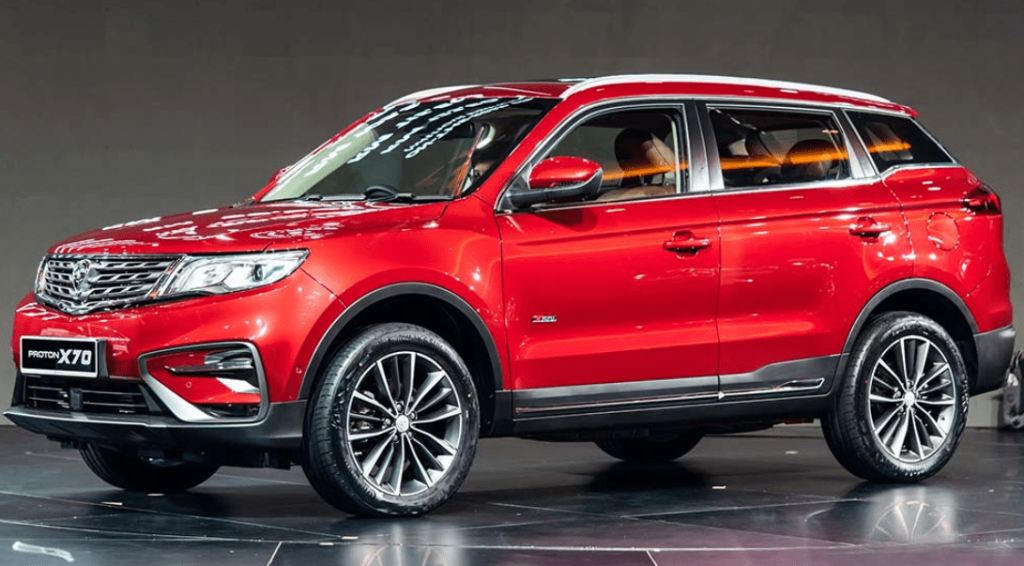 The Proton X70 SUV 2022 sports a tiger-themed style with elegant styling. The front of the car features Proton's trademark "infinite mesh grille," which is joined by LED headlamps and the daytime running lights (DRLs).
The car also has front fog lights that automatically come on when you turn, and the headlamps feature auto headlamps and follow me home feature. The car also comes with welcoming lights that add to its beauty.
The front also features rain-sensing auto wipers. The rear is equipped with an electric tailgate. The top of the Premium 2WD is adorned with an expansive sunroof.
Safety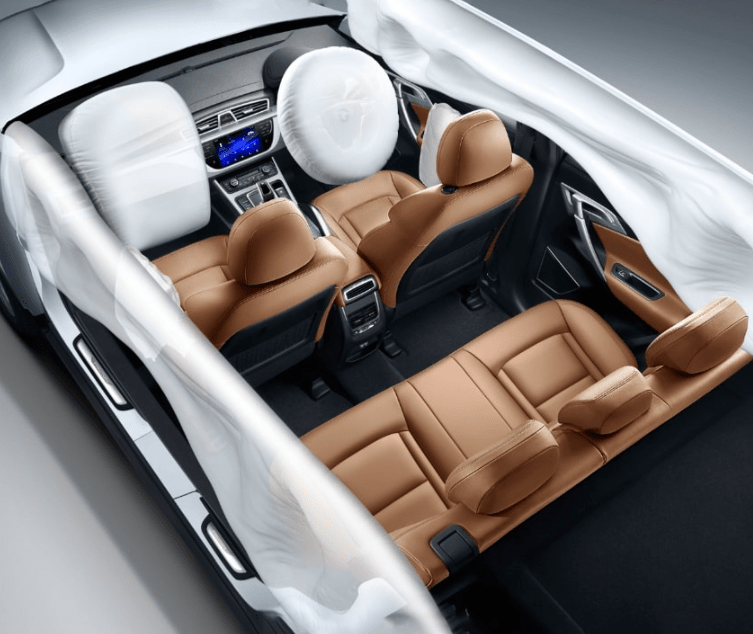 The most common safety features used between the two models are six SRS airbags, an anti-lock Braking System (ABS), Electronic Brakeforce Distribution (EBD), Brake Assist (BA), an automatic brake hold, descent control Immobilizer, tire pressure measurement system and an alarm for theft prevention.
It's equipped with an X70 Premium 2WD variant. In addition, it includes Advanced Driver Assist System with automatic emergency brakes, forward collision alert, adaptive cruise control, warnings about lane departure, blind-spot warning system, door opening alert system, and an intelligent High beam Control.
Proton X70 Price in Pakistan
Proton X70 is priced at PKR 5,750,000.
MG ZS EV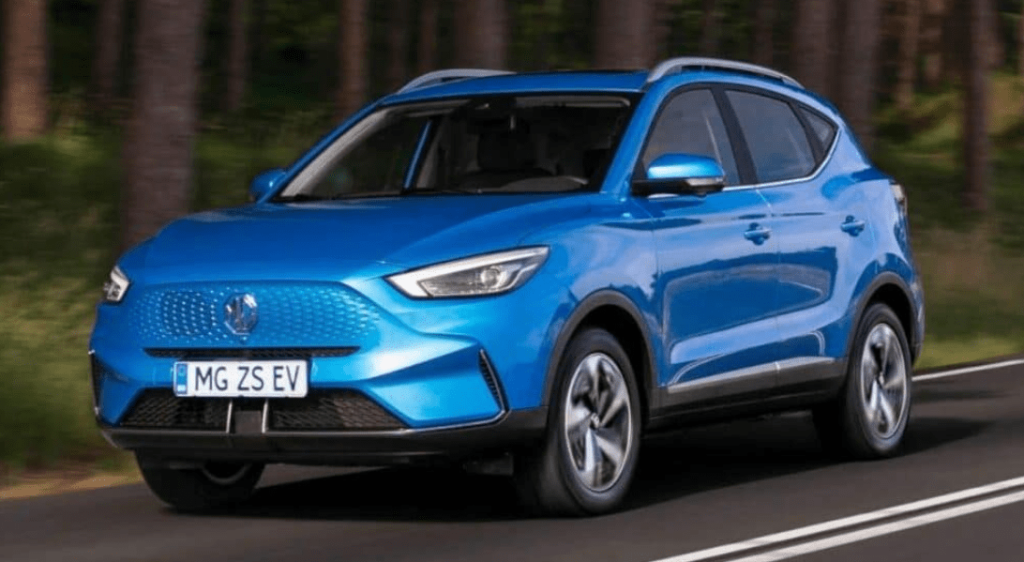 The design and style of MG ZS EV have been designed to be influenced by British tradition since it was originally a British brand. But, first, let's find out everything about the MG ZS EV. 
Specifications
Following are some note-taking specifications of MG ZS EV:
Engine: Electric
Torque: 353 Nm
Transmission: Automatic
Mileage: 340lm/full charge
Seats: 5
Airbags: 6
Interior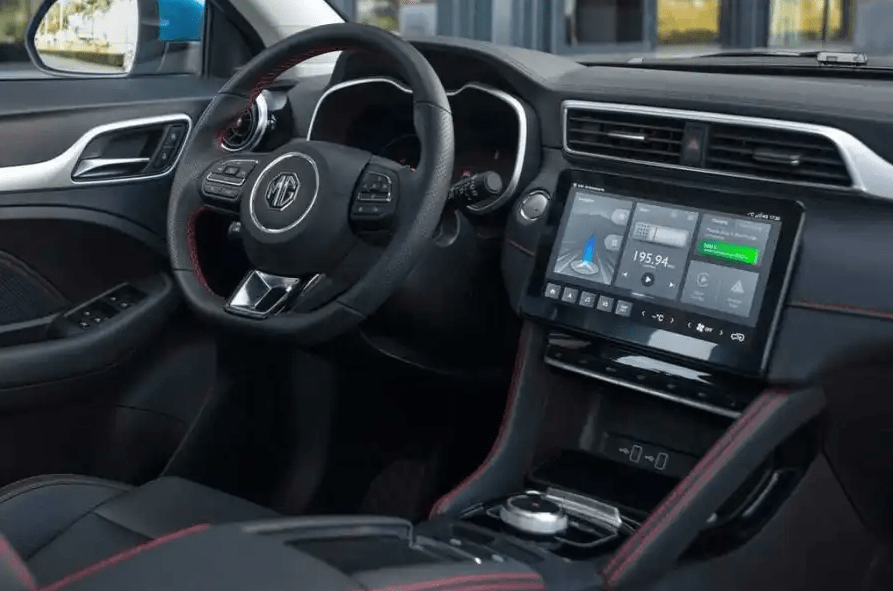 The MG ZS EV interior is designed with soft and beautiful fabrics and stitched effects to add elegance. An 8″ touchscreen with color, 6 speakers, and surround sound that is compatible with the Apple CarPlay(TM) along with Android Auto(TM) makes it possible for effortless integration into your existing technology.
Exterior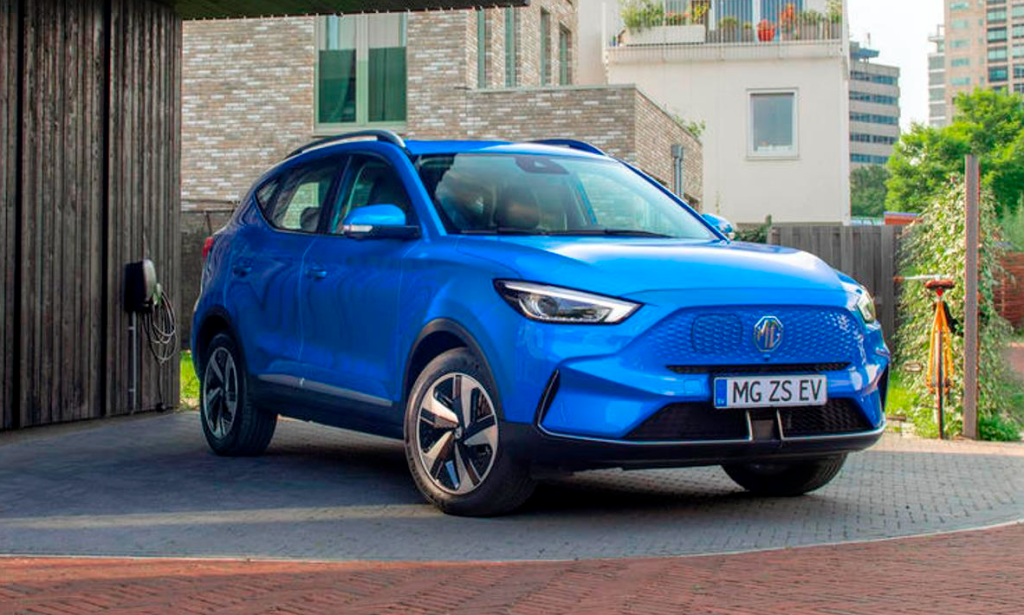 Inspired by the stunning London Eye, the headlamps give the EV an impressive appearance that makes them stand out from the rest. The design complements the grille design and highlights the glam factor.
17″ alloy wheels feel strong and, influenced by the Dutch Classic windmills, lending the SUV a classy design. In addition, the Panoramic sunroof lets more light into your cabin. 
Safety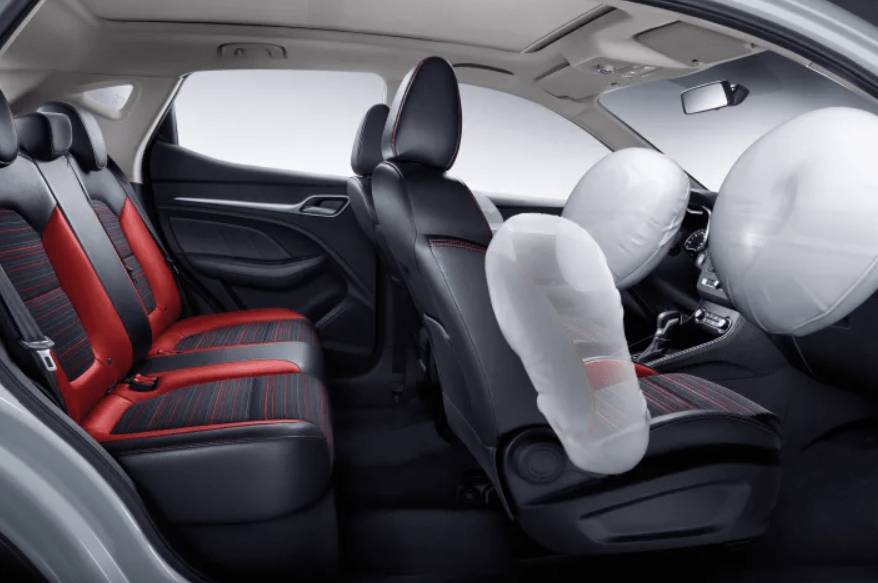 The car has 6 airbags. This makes it a safe car to drive as local car makers have not considered this feature for a while. In addition, the brakes in the car are superb and perform well.
MG ZS EV Price in Pakistan
The price of MG ZS EV is PKR 6,250,000
Changan Oshan X7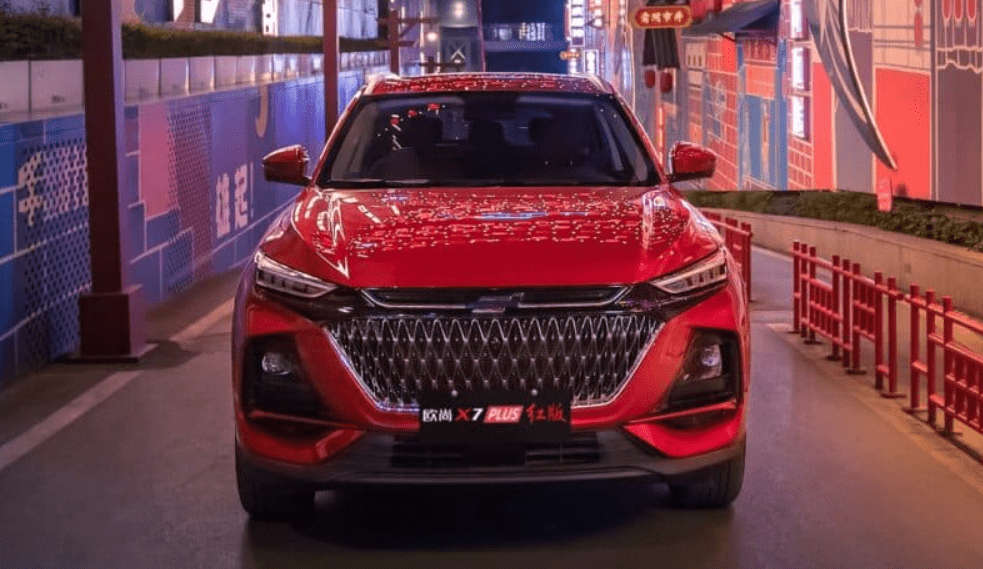 From electrically adjustable seats, a multi-functional steering wheel, central locks, and a keyless engine start to an instrument panel with an LCD and navigator, Changan Oshan X7 offers everything. 
Specifications
Let's look at what Changan Oshan X7 has to offer:
Engine: 15oo cc
Torque: 300 Nm
Transmission: 6-speed manual / 7-speed DCT
Mileage: 10 to 12 KM/L
Seats: 5 – 7
Airbags: 4
Interior


The Oshan X7 2022 comes in two versions. First, there is the Oshan X7 Future Sense, a 5-seater vehicle, while the Oshan X7 Comfort is a seven-seater car. Both models come with smart keyless entry and push-start technology. Inside, the Future Sense variant is leather-wrapped, whereas the Comfort's interior is microfiber.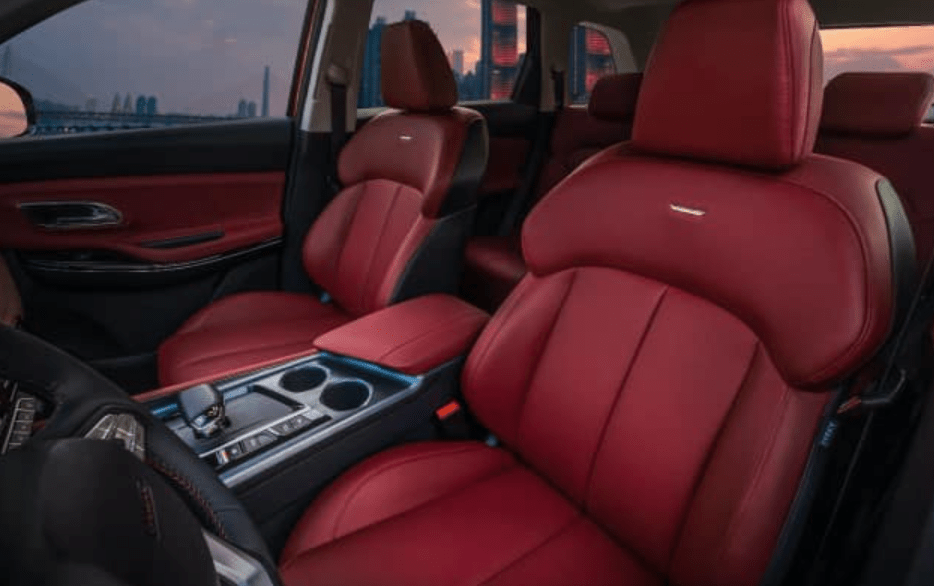 You can adjust the front seats of both versions in six ways, and the second-row seats have an 80/40 split. The FutureSense variant has air-conditioned and heated front seats, as well.
Exterior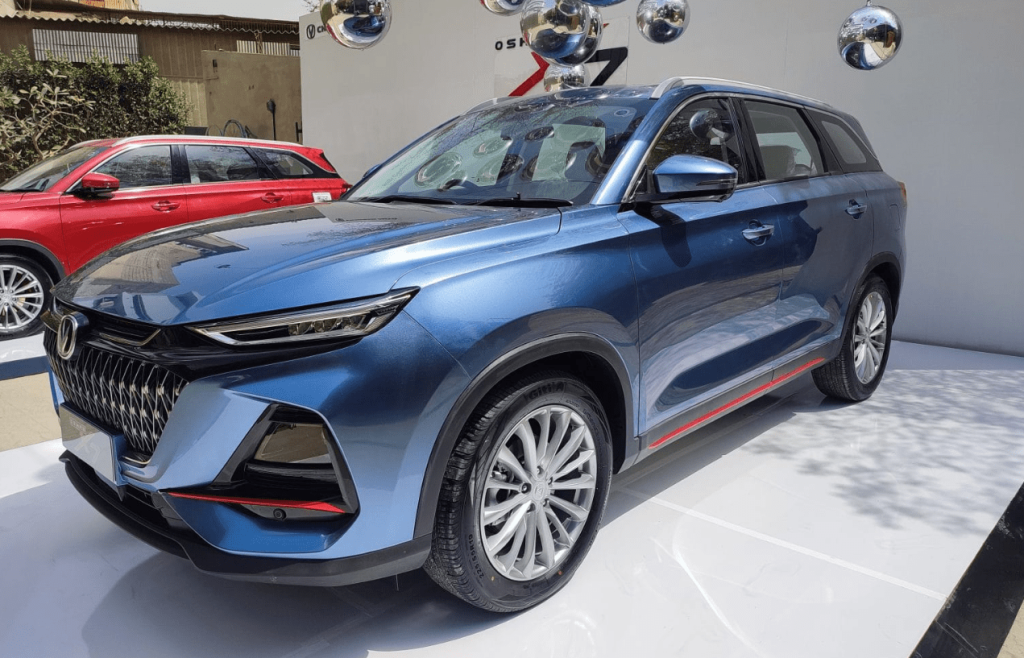 Oshan X7 2022 has an attractive and large Surge Flo Grille on its front. Changan's signature grille features horizontal stripes with corrugated grooves running along its length, which helps it distinct from its rivals. In addition, the front features an array of headlamps, including bi-beam, LED headlamps with multi-LED Daytime Running Lights (DRLs).
Safety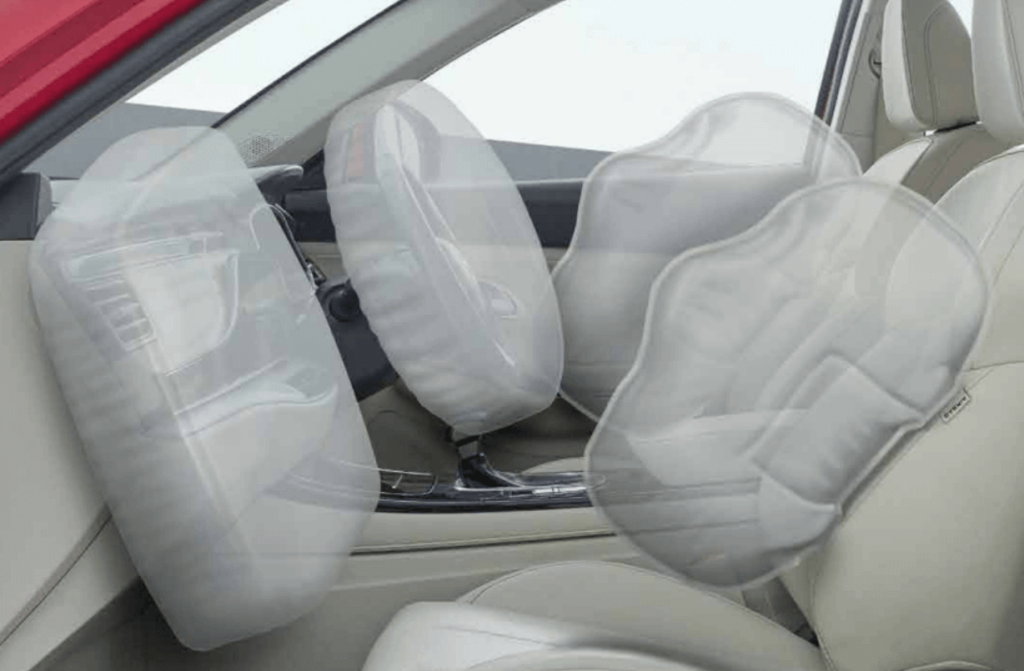 The Oshan X7 2022 comes with various contemporary safety options. For example, the FutureSense model comes with the FutureSense Package. In addition, it comes with features such as:


Dynamic Radar Cruise Control

Adaptive Cruise Control

Forward Collision Alert

Auto Emergency Braking

Anti Lock Braking

Vehicle Distance Control

A 360-degree Panoramic Camera

Data recording

Rear and Front Parking Sensors

A Smart Approach Entry and Exit System
Oshan X7 Price in Pakistan
The price of the Changan SUV is estimated at 60.5 – 63.5 lacs.
Toyota Corolla Cross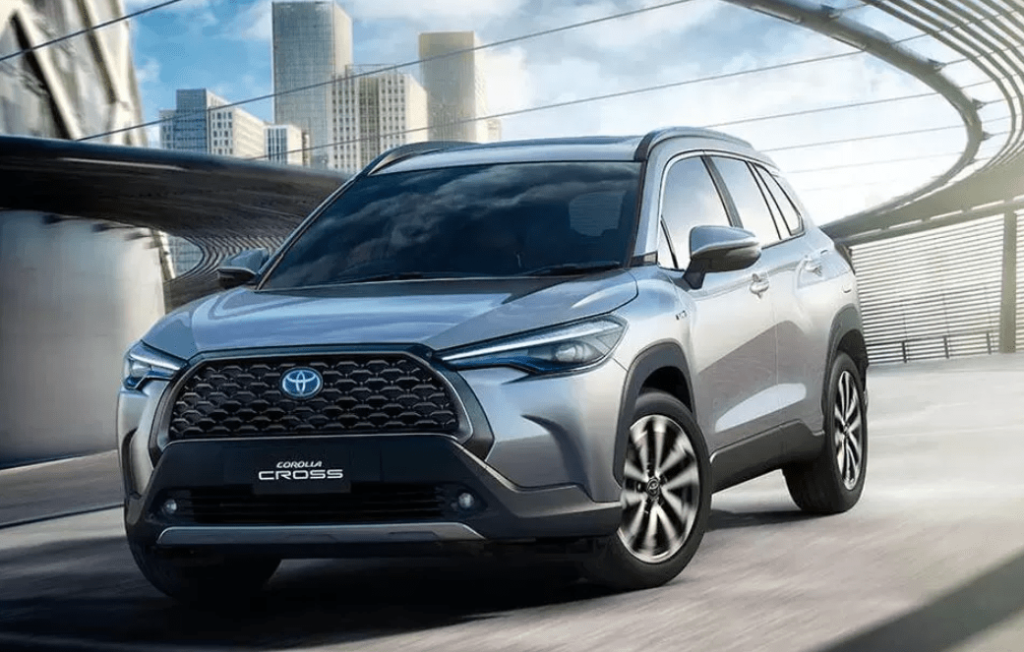 A new model added to the series has added to the variety of this popular series, providing customers with more choices. The elegant, sleek and powerful Toyota Corolla Cross is different in appearance and performance from its other family members. Let's find out!
Specifications
Don't miss out on its features such as AC vents for back seats and electronic locking, single or Dual Zone Climate control, and many more discussed down below:
Engine: 1798 cc
Torque: 305 Nm
Transmission: Automatic/Hybrid
Mileage: 18-20 km/L
Seats: 5
Airbags: 7
Interior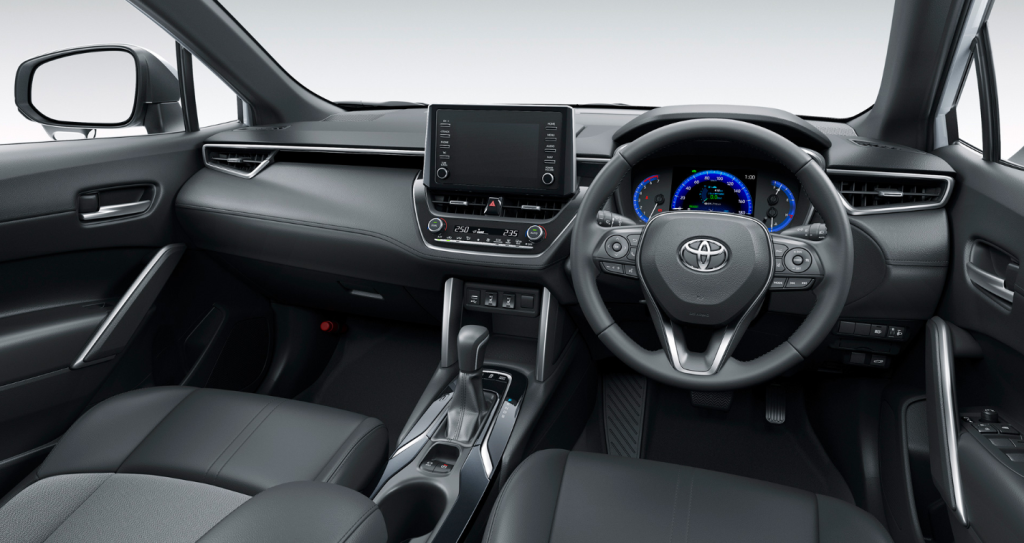 The Toyota Corolla Cross interior is luxurious and comfy compared to others. The leather-wrapped seats that can be adjusted are an excellent addition. The front and the driver seats can be manually adjusted in the mid and low-grade trims, and the driver's seat can be adjusted in six directions when you purchase the Premium trim. In addition, the seat of the driver can be adjusted vertically. To maximize boot capacity, you can recline the seats in the rear at an angle of 60/40.
Exterior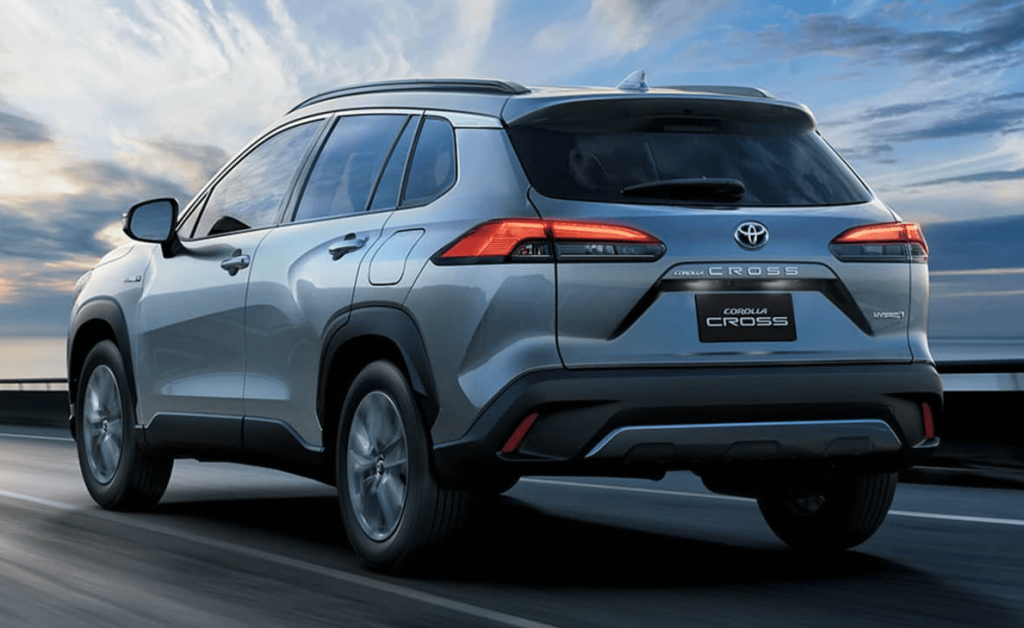 The Corolla Cross 2022 is designed in a sporty and sleek style. It features a double trapezoid grille on the front, LED projector headlamps, and daytime running lights with curtains on the side (DRLs). In addition, LED fog lamps are under the grille of the front.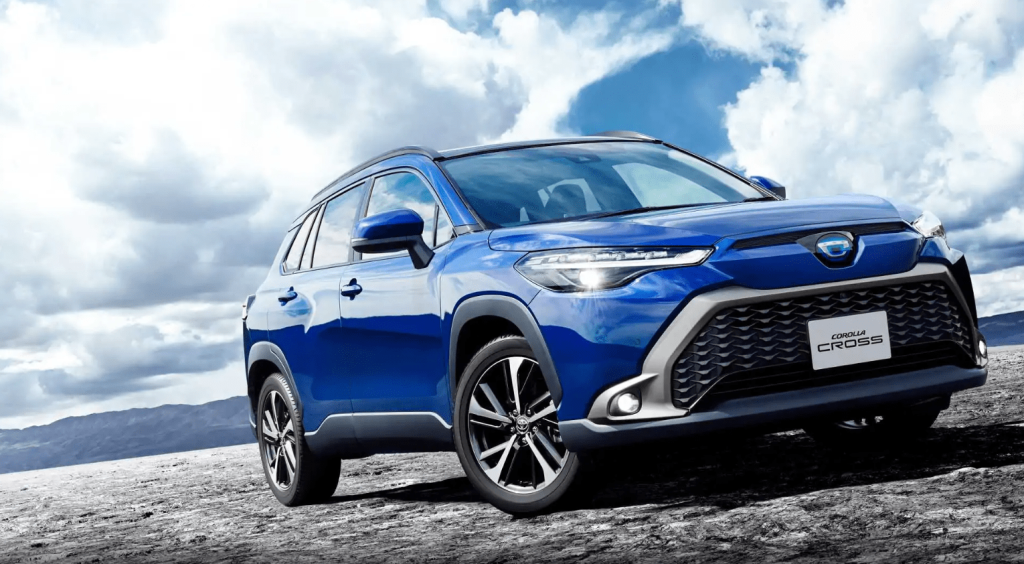 The kick sensor is under the electric tailgate for easy accessibility to boot. The rear end is also slimmer. LED-illuminated rear combination headlamps amplify the back of the vehicle. The Premium trim has the moon roof, and all trims feature a shark fin antenna.
Safety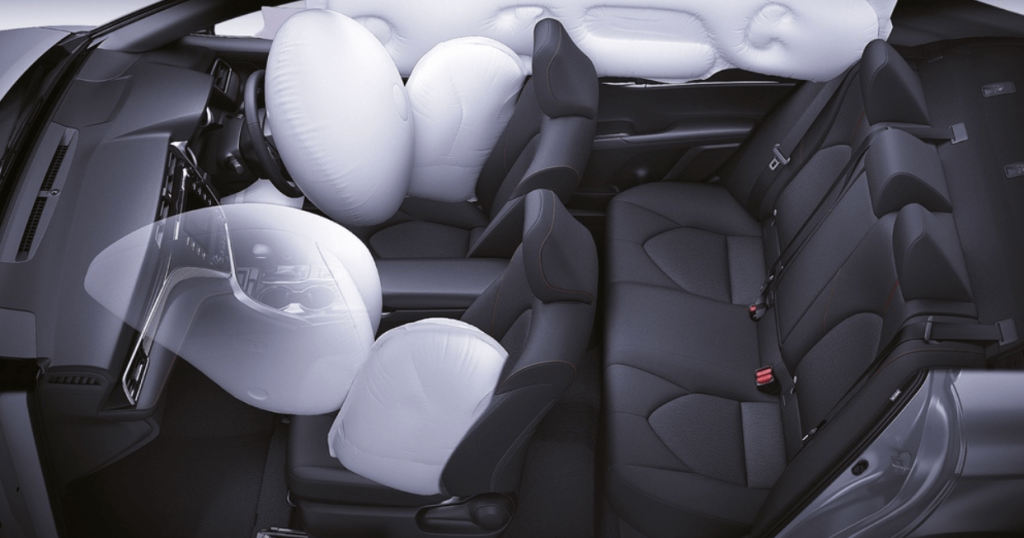 Corolla Cross has 7 airbags, making it among the safest compact SUV. Airbags are placed in different areas of the vehicle. In the case of accidents, the Corolla Cross is available with front airbags, driver knee airbags, airbags for the side of the vehicle, and side airbags with curtain.
Toyota Corolla Cross Price in Pakistan
The price of this new Toyota Corolla Cross is 92.5 – 101.1 lacs.