Best Floor Mats for Toyota Corolla: Top 8 Choices
If you are the proud owner of a Corolla, you are probably looking for the best floor mats to protect your car's interior. Whether a brand-new or used car, you must take care of it and protect your investment. One way to do that is by using floor mats for Toyota Corolla.
Floor mats protect your car's interior from dirt, mud, and other debris that can damage your car's finish. They also protect your carpets and keep them clean.
Mats are versatile and come in various variations to meet every need and desire. They not only keep the dirt and filth out of your car's inside but also offer it a stylish appearance.
Many individuals don't give vehicle floor mats much thought, even though they should be the top priority since they improve the interior's sanitary and attractive qualities and safeguard the flooring from stains, dust, and spills.
Instead of picking a floor mat randomly for your car, continue reading to learn more about the many types of car mats on the market and help you make an educated choice.
In this article, we'll recommend the best floor mats for Toyota Corolla. We'll compare the different features and benefits so that by the time you're finished reading, you'll know exactly which floor mat is right for you.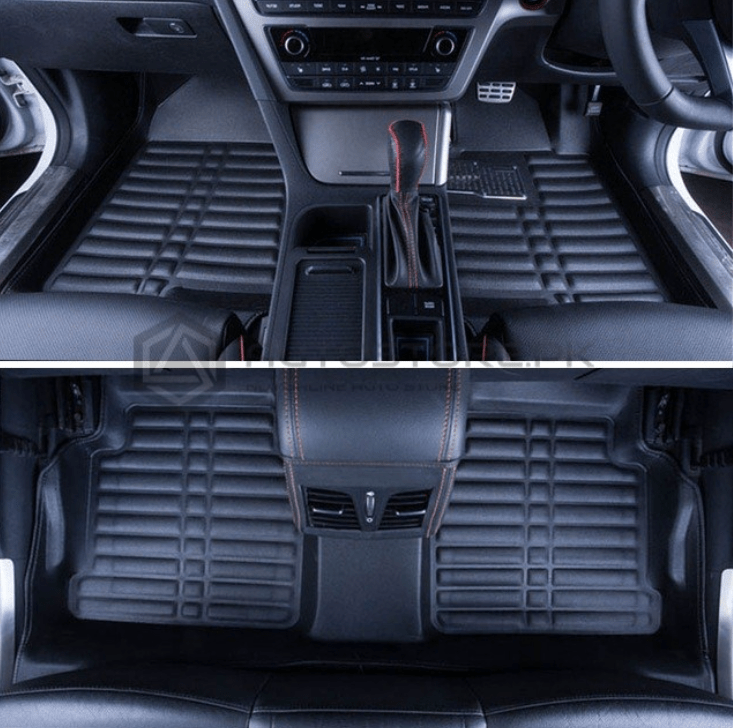 High-quality floor mats for Toyota Corolla shield against dirt and grime are 5D car mats. These mats have a distinctive appearance due to their five-dimensional structure.
Under the driver's seat, the mats usually include an attached heel pad. While operating the vehicle, the driver may comfortably rest their feet to prevent sliding and losing control.
Black color

5D design possesses marginally elevated edges

Dustproof

Excellent quality

Washable

Increased protection by entirely covering the car's floor.

Flame resistant

Possess ridges and patterns that

Improve grip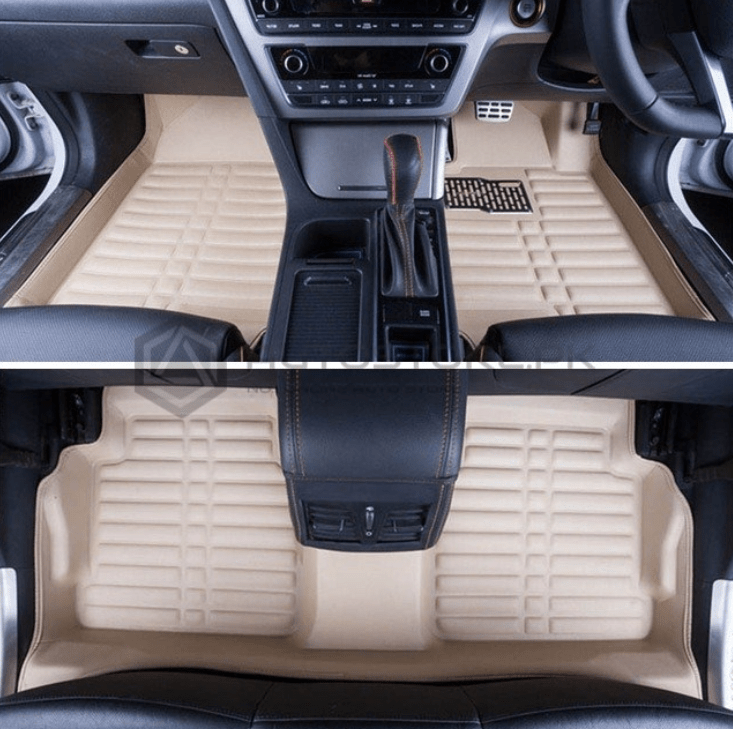 The new line of car floor mats is far superior to the prior models and has five levels of protection. In addition, these floor mats include premium leather handles that provide waterproofing, moisture resistance, and antibacterial properties.
Although 5d mats for Toyota Corolla are less expensive than 7D mats, they are unquestionably more opulent and sophisticated than 3D and 4D alternatives.
Beige color

Easy fitting

Dustproof

Excellent quality

Stylish look

Easy cleaning

Flame resistant

Possess ridges and patterns that improve grip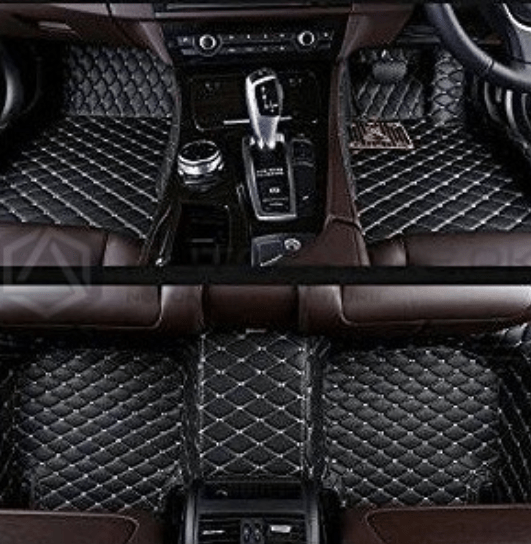 7D floor mats should be the next car accessory at the top of your list if you want to take your vehicle to the next level. These are the best option if you want a luxury range of vehicle mats and are willing to pay a premium. For example, these mats for Toyota Corolla may appear pricey initially, but their durability and advantages make them a wise purchase.
Black with Grey Stitch

High-Quality Stitching and a 7D shape Mat

Provide Interior protection from all kinds of wear and tear

Anti-Skid

Diamond Cut stitch

Floor carpet protection

Durable & Economical

Premium Material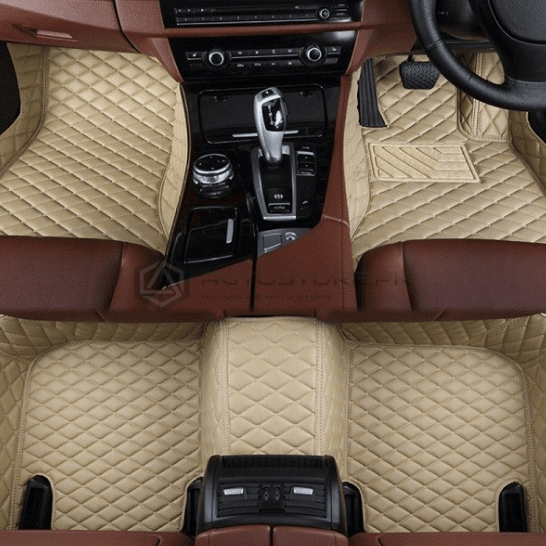 They include an extra removable mat that can be taken out and cleaned regularly without cleaning the lower mat. As a result, they provide a fantastic return on investment and are durable.
Beige color

Original floor size

Durable and Flexible, it Enhances your Interior Car Look

Does Not Shrink, Expand or Crack

Stylish Appearance

World's Best Overlocking System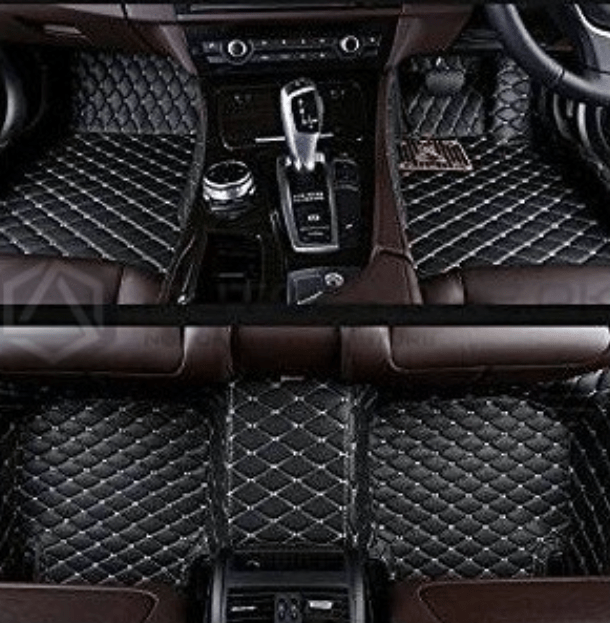 The interiors of your car will feel more opulent and give end-to-end protection with 7D mats than with 5D mats for Toyota Corolla.
These mats are made of low-maintenance materials, including EVA, foam, Velcro, and synthetic leather. In addition, 7D mats include two layers of protection, making them waterproof and generally more durable.
Black color

Original floor size

Durable and flexible

Enhance your car interior look

It does not shrink, expand or crack

Stylish appearance

World's best overlocking system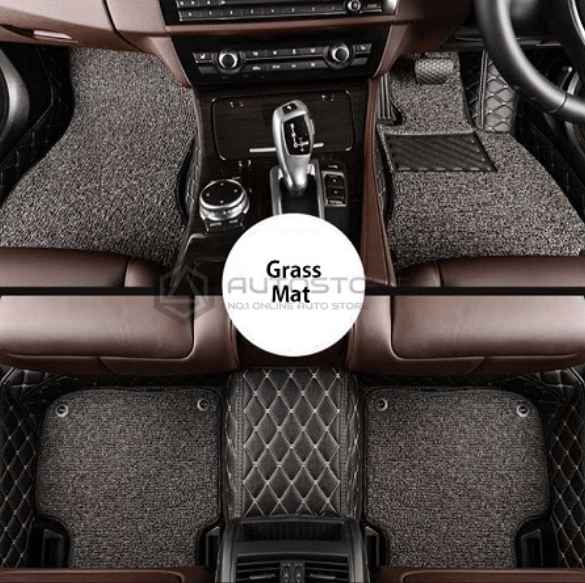 9D floor mats represent the top class of automotive floor mats. They cover the floor and offer edge-to-edge protection against liquids, dust, and germs, like 7D mats. Furthermore, the upper grass mat is removable, making cleaning simple. In addition to all these advantages, they provide your automobile with a fantastic appeal that is difficult to ignore.
A diamond-shaped pattern with distinctive

Fabric and a removable top layer

Black with Grey Grass

Simple to setup and maintain

Anti-skid

Easy to clean and maintain

Shields against dirt and mud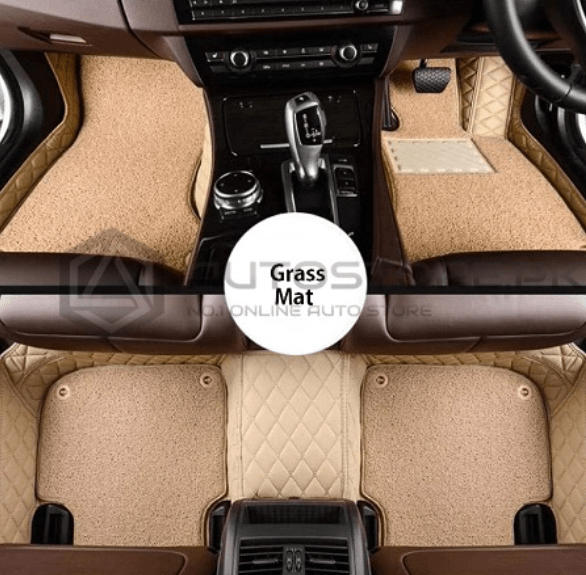 Invest in high-end 9D mats with a removable top layer and a diamond-shaped pattern with distinctive fabric and threading to give the carpets a beautiful appearance if you want your car's interior to seem luxurious.
Beige with Beige Grass

Premium Quality Floor Mats

Perfect to profile fit

Easy to install & clean

Protects against mud & dirt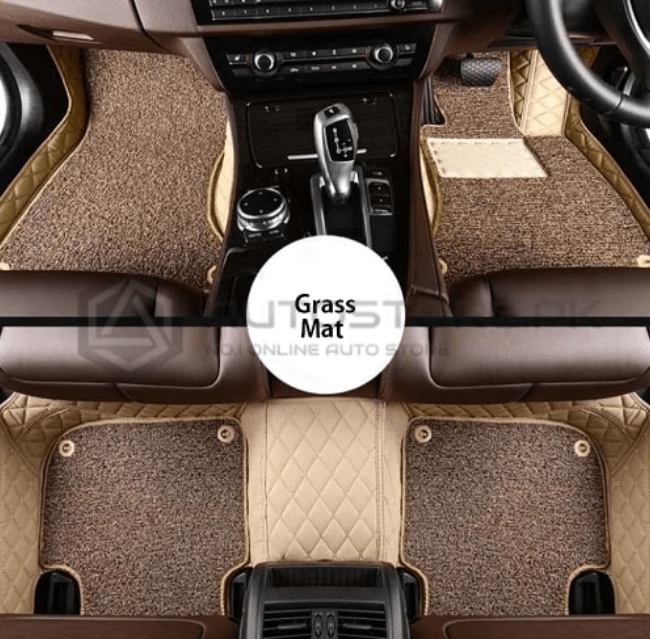 If you want an upscale interior for your car, invest in high-quality 9D grade mats with a detachable upper layer, diamond-shaped patterned fabric, and threads. This figure will give the carpet a refined look. Also, the three food trends you must watch.
They are stained and waterproof, which makes them a good option for the car. In addition, mats for Toyota Corolla are available in many colors to match the color of your vehicle.
Beige with Coffee Grass

A detachable upper layer and a diamond-shaped design with unique fabric

Odorless, waterproof 

Simple to wash and maintain

Anti-skid
Final Thoughts
Driving long distances may be dull and exhausting. However, a comfortable floor mat with a distinctive blend of vibrant colors and plush textures may improve your mood and make the experience more pleasurable.
Installing floor mats is one of the less expensive methods to protect your automobile's base from damage. We hope that our Toyota Corolla Floor Mats selection will assist you in making the best decision for your little vehicle.