7 Best Car Cushions and Backrests for Improved Comfort
If you take an extended car trip, you're aware of how crucial a comfortable car seat cushion is. When you are driving your car, the cushions and backrests make your long and tiring journey more relaxed. Whether driving to work or running errands, these fantastic car seat cushions provide the most comfortable experience.
The typical car seat is rigid and stiff and does not consider your body posture. While they may be fine for short drives, they're not ideal for long trips. This is why purchasing a high-quality seat cushion and car backrest is essential. 
There are many seat cushions for cars on the market, and we've put together our top car seat cushion choices that can help you during your travels.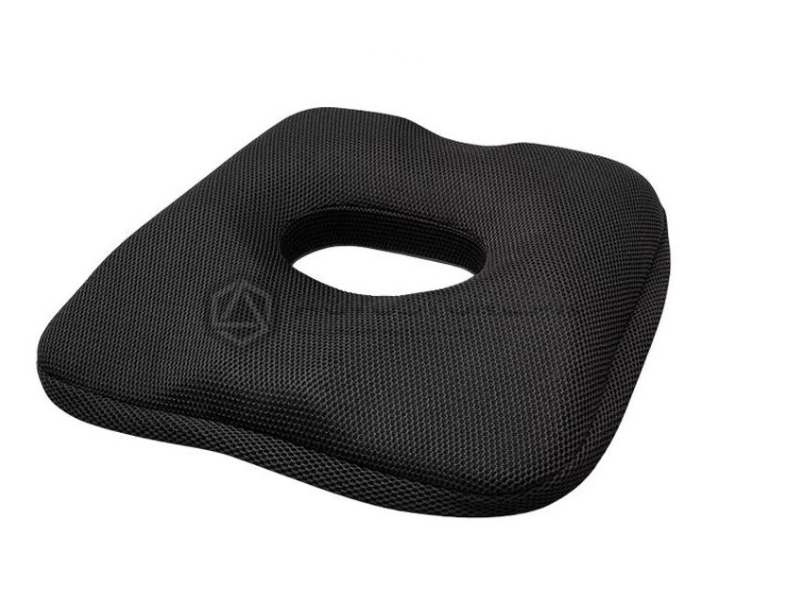 The stress relief gel cushion is infused with a cooling gel to help keep the cushion cool. The ergonomic design offers comfort and relief from pain. Additionally, the shape of the cushion guarantees your posture is supported, and there's no pressure on your backbone. 
The car seat cushions with relief gel is excellent for recovering from injuries or spinal problems; however, you can still benefit from this memory foam orthopedic cushion even if you're not suffering from any of these conditions.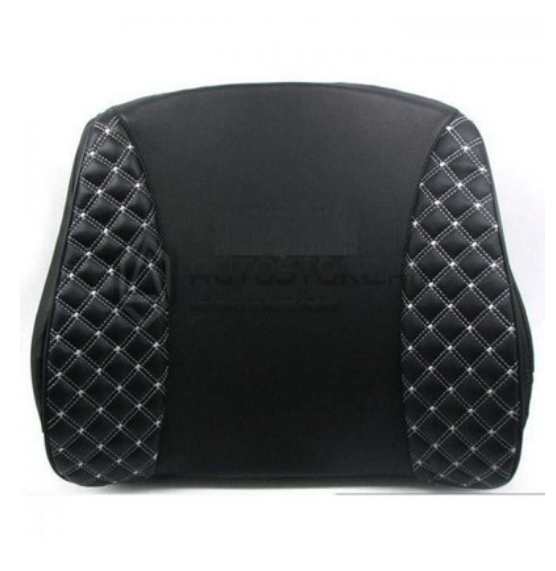 Having a car back support pillow guarantees that your journey will be full of extreme enjoyment and comfort. You can also use car cushions as a back pillow to support your posture. 
This ergonomic car cushion and pillow is an excellent option for those who need more back support since it can also be used as a lumbar pillow that you can put on the back of your car seat for a smooth car ride.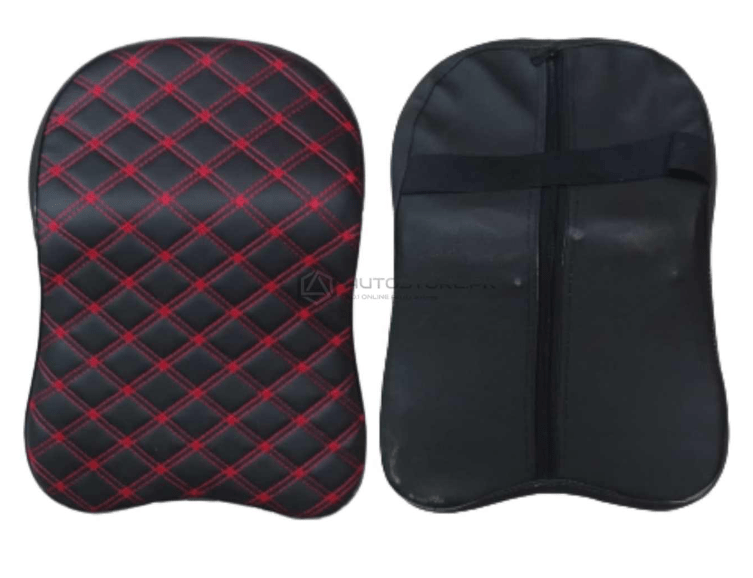 If you want a Luxury leather style backrest, there are high-quality 4D luxury end cushions. The Universal Leather Style Backrest comes with memory foam that will save your comfortable place for future use. You can use it if you have difficulties with your backbone, as it can support the upper spine for a good posture. Moreover, it comes with a neck rest making your journey easy.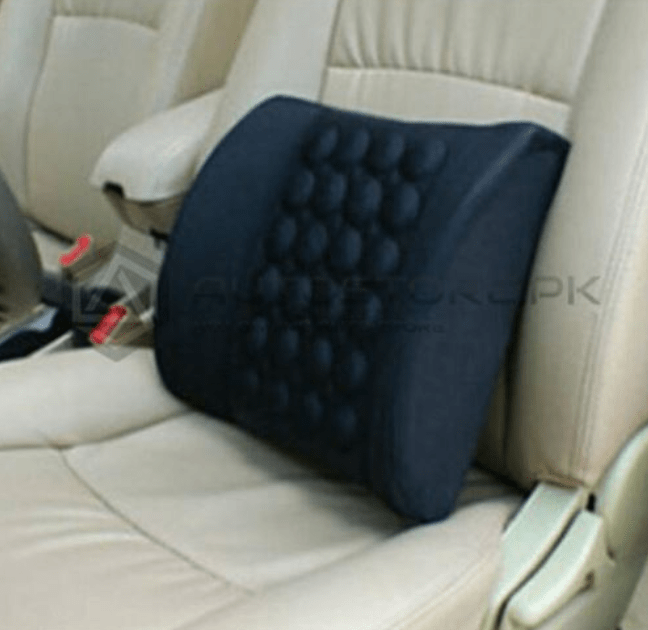 Back pain is something that you shouldn't take lightly, even when you are driving a car. However, there is no need to cause unnecessary anguish; that will affect your life and health. Hence, the best solution is to get an Electric Car Back Massage Cushion. It has a magnetized design which includes a massage function with the most recent physiotherapy method to correct your back posture.
A decent electric massage cushion offers lumbar support that can help the lower back area, making it increasingly advantageous for you to go on a lengthy travel. You can also use the cushion to correct your back posture in offices or at home.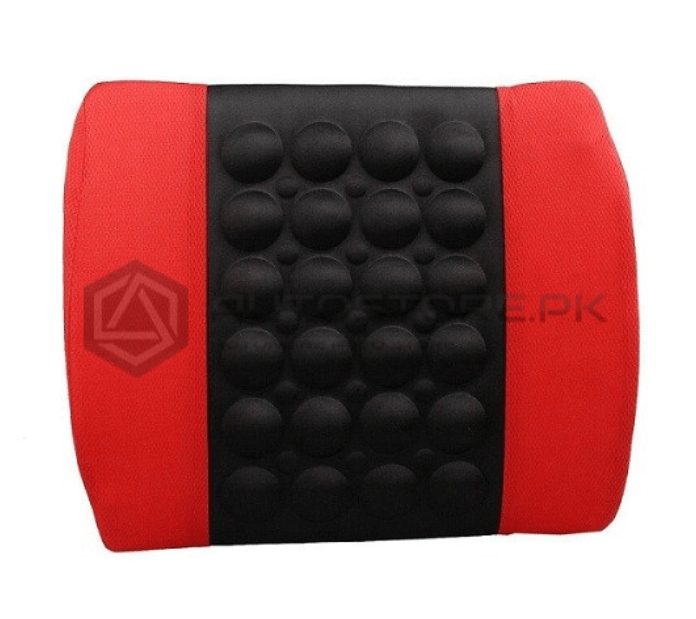 If you continue sitting in a strenuous position in your car for a more extended period, you may suffer from lumbar and spinal discomforts or even pull a muscle. Back care massager backrest provide lumbar pads for the relief and comfort of the customers. In addition, the seat has a massager that vibrates; you can adjust the speed to your liking and eliminate any back discomfort.
Moreover, if you do hardcore exercises, Lumbar bolster pads provide the support needed for the lower back region and make it much more effective and easier.
It is available in black and red to match your car's interior accessories.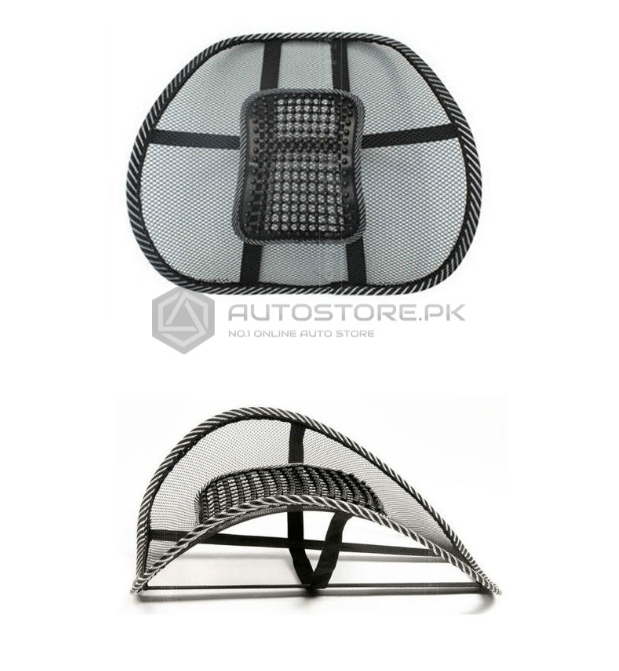 Another backrest to consider is the Universal backrest; it has an innovative design that keeps your posture in the right place and provides higher back and lower support. 
The backrest has an airflow-inspiring mesh that lets air flow for cooling and comfortable usage. The elastic strap holds the backrest securely in the proper position.
It is one of the essential car accessories if you take long road trips out of the city for work and have back issues.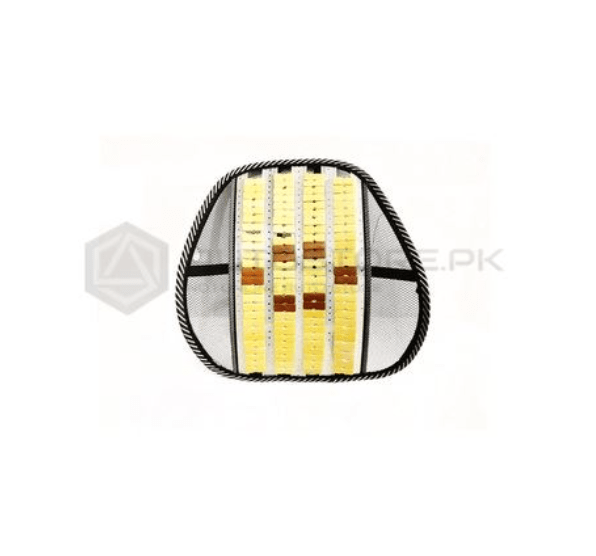 If you don't want an electric massage cushion, you can go for a wooden back support backrest. The back support with wooden Beads utilizes an adjustable design to adjust the height of the cushion. It can mimic the curve of your spine to ease tension in your spine and lower back, ease back pain and ensure proper posture while you drive.
Wooden Beads provide lumbar support and a variety of massages that effectively relax your lumbar area, enhance comfort, provide air circulation, and reduce fatigue from driving.
Wrap Up
A significant portion of the population commutes daily and for long durations. The original seats can be uncomfortable, particularly for those suffering from back pain or sciatica. Adding seat cushions and backrests can make your lower and upper back feel well-supported, and discomfort will likely decrease significantly.