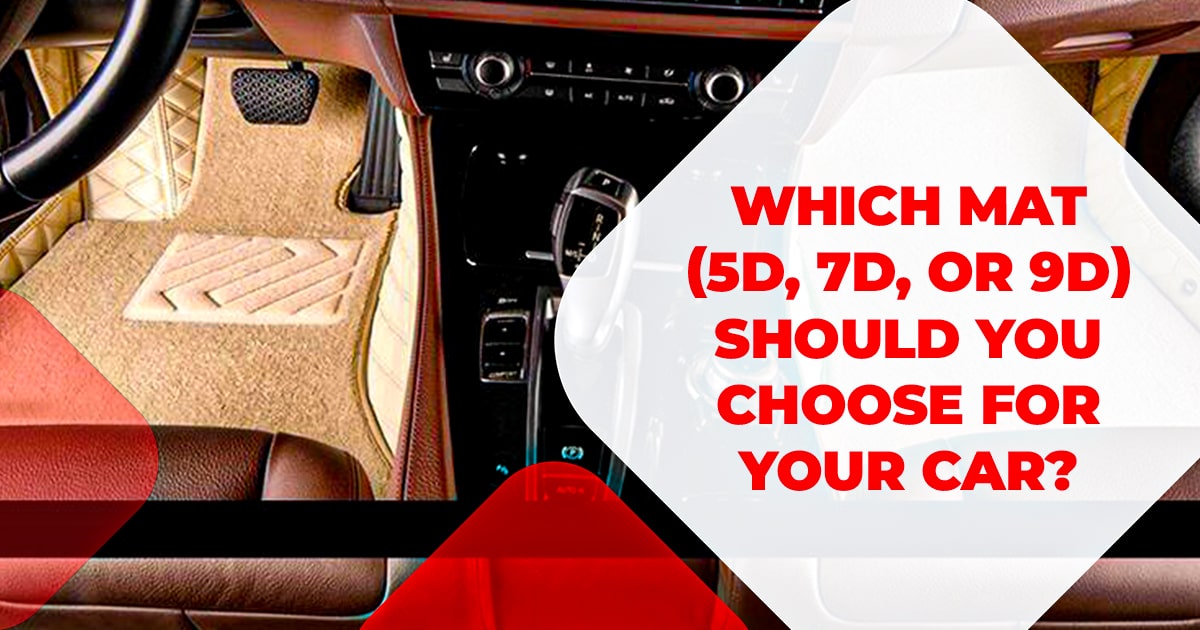 Which mat (5D, 7D, or 9D) should you choose for your car?
You may have come across those mindless yet addictive Buzzfeed quizzes on "What type of a bread are you?". Your choice of movies, foods and hangout places determine whether you are a whole wheat bread or a white bread. Similarly, in the real world, your choice of car accessories and the way you maintain your car's interior and exterior determines the kind of persona you display.
Obviously, no one would perceive a person positively if their car is grimy, unruly and smelly. However, there is one way to solve these issues: Car mats. They serve various purposes such as keeping things in place, absorbing mud and grime and giving a chic look to your car's interior.
Types of car mats: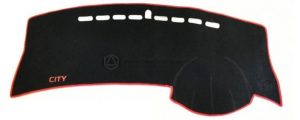 This mat is placed on your dashboard. It provides protection against harmful sun rays, heat damage, scratches and dirt. It also decreases the car's temperature overall. If you go for Anti-Slip Dash Mats, then they have the added perk of keeping your things in place like phone and keys. With your swift turns and sudden brakes, your things will stay in place no matter what!
Floor Mats
These mats are placed on the floor of the car. They prevent dirt from your shoes from ruining the flooring, save it from salt corrosion due to water seepage and keep it scratchless and new. By absorbing all the outside filth, they keep the car clean and tidy. You can effortlessly remove them, wash and put them back again. Since the dirt and water don't accumulate on the floor, they eradicate any chances of odour putting off your car guest. Moreover, they also prevent the formation of bacteria and transmission of any diseases by keeping your car hygienic and tidy.
Nevertheless, since there are many types of car mats, you may be confused regarding which one to buy for your car. Hence, we will elaborate on the three types of mats (5D, 7D and 9D) and their uses.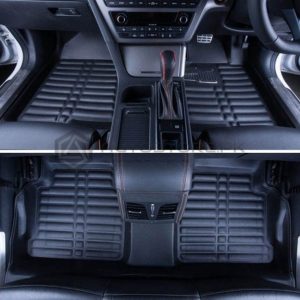 5D Car Mats in Pakistan are high-quality mats which provide protection against water and dust. It has a 5-dimensional structure which is lined with crocodile leather texture. If you wish to only line your car's base according to its shape, then this would be the best choice for you.
This mat comes with an attached heel pad under the driver's seat. This allows the driver to comfortably rest their feet and stay safe from slipping and losing control of the car. The edges bordering the mat are slightly raised, which allow full coverage of the car's flooring. Apart from its practical uses, it also gives a sophisticated finish to the car's interior. Being easy to spread and washable, you should definitely go for 5D mats if your budget is slightly low.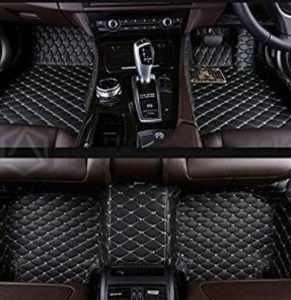 If you wish to take the next step and upgrade your car game, 7D Mats should probably be the next car accessory on your list. Unlike 5D mats, these mats provide full coverage and end-to-end fitting for your car's interior. They are also waterproof and relatively more long-lasting due to their double layer protection.
They prevent the accumulation of filth and bacteria, while simultaneously keeping your car clean, hygienic and fragrant. With the addition of a thick layer of coil mat, these car mats make your driving experience comfortable and relaxing. Lastly, with its luxurious look, you can revive your car's interior to a great extent!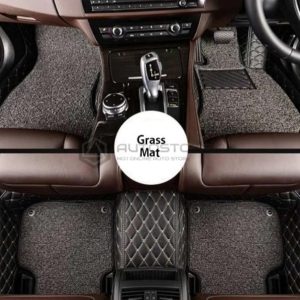 9D mats come in the top-tier category. Just like 7D mats, they completely cover your car's base and ward it off from bacteria, grime or water. The raised edges prevent filth from making its way sneakily to the flooring, hence preserving its new and fresh look for a long time. These mats are also environment-friendly, which is a great perk for those who are passionate about taking care of their atmosphere.
On the surface, the presence of a grass mat allows maximum protection and makes the washing and maintenance process easier. Apart from being waterproof and sporting anti-skid properties, it gives a lavish appeal to your car and brings it from a 5 to a 10.
Conclusion:
We can understand how overwhelming it can be to choose the right car mat. This is why we hope that this blog helps you in making the right choice. You can now go back and guiltlessly solve another Buzzfeed quiz!