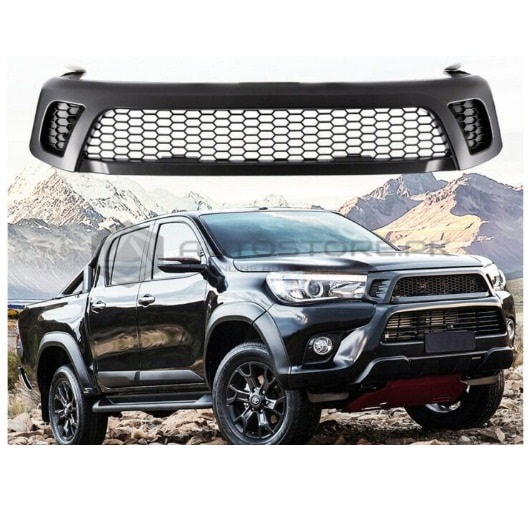 TRD Front Grill – Perfect fit for your Customized Hilux Revo
Introduction:
Toyota Hilux has been considered as one of the most famous off-road pickup trucks in the history of Pakistan. Its huge ground clearance, greater suspension and huge versatility on the grounds makes it one of the best off-roading options you can avail for yourself. Whether it is an off-road hiking adventure or a rally competition on the sands of Cholistan, Toyota Hilux can be seen achieving the best and toughest battlegrounds.
Due to its huge versatility and reliability, the Toyota Hilux Revo's aftermarket parts are flooding into the aftermarket accessories industry. A lot of people prefer a number of customizations but the most famous one amongst all of them is the unique TRD customization that is offered for Toyota Hilux Revo.
What is TRD?
The name 'TRD' is an abbreviation for 'Toyota Racing Development'. Actually, TRD is a renowned name of the in-house customization for basic toyota automobiles, especially off-roaders, SUVs, etc. A number of customization has been offered for the regular Toyota models due to their nature and utilization. Whether its a sports racing event or an off-roading competition, the TRD customization is available for every type of event. 


Although the TRD branch is not much practiced in Pakistan, a lot of people prefer to dig in their Toyota Hilux Revo and get the famous TRD customization as a part of their shopping for aftermarket customization. The overall exterior looks in TRD style is more preferred around here.
Toyota Hilux Revo TRD Front Grill Black:
Although most of the Revo owners prefer a number of aftermarket options for their 4×4 off-road pickup truck, many of them consider only replacing the ordinary front grill with the new TRD style front grill. As being overwhelmed by this cool and affordable aftermarket customization, the TRD grills provides a more aggressive and robust look on the front of the Toyota Hilux Revo.
Details: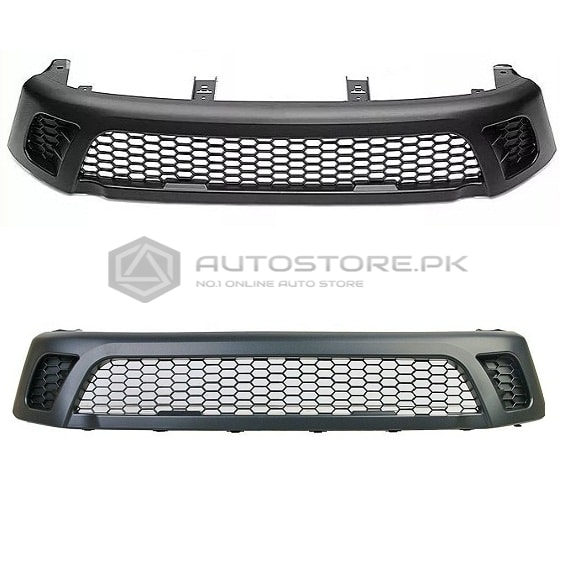 The TRD front grill for Toyota Hilux Revo forms a smooth honeycomb pattern on the mesh that creates an overall pleasing and aggressive look. The grill is all blackened out along with its matte black finish. It is purely composed of metal that enhances its durability and plays a major role in protecting the inside components from any environmental hazards. The TRD grill is manufactured with great care and fits properly on its deserved place. Two separate partitions on each side of the grill enhances its structural appearance and helping it gain more robustness throughout its exterior looks.
Conclusion:
The TRD customization is known to be one of the famous options for Toyota Hilux Revo. It matches the ferociousness of the 4×4 when applied as an aftermarket accessory. Also the size of its honeycomb mesh is fairly large. Hence, allowing more air to reach the engine compartment in order to increase the efficiency of the engine by making it cooler throughout the adventure. If you are also looking to give your Toyota Hilux Revo an ultimate look it deserves, do not wait more and order your Toyota Hilux Revo TRD Front Grill in matte black finish today!