A Guide To Maintaining Your New Toyota Yaris.
Accessories for Your New Toyota Yaris.
Congratulations on buying new Toyota Yaris in Pakistan, now lets guide to must have accessories for your new purchase
In market these days, there are a lot of accessories available at affordable rates at local & online shops in Pakistan. So lets see some of these accessories you can adorn your car with.
Floor Mats
Floor Mats are one of the most important items that a car needs to give that awesome feel. You will come across many types of floor mats, ranging from the universal floor mats to luxury quality 5D, 7D and 9D floor mats.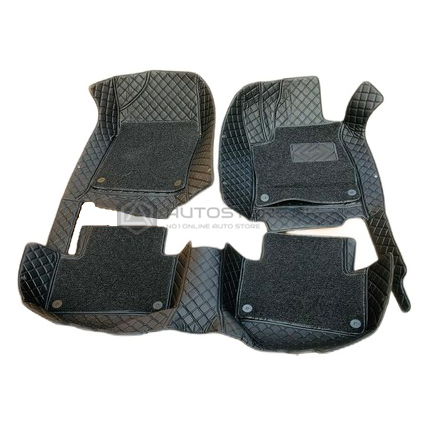 Checkout latest trending 9D Floor Mat which stands to be one of the best-quality mats one can install in their car. This mat, in particular, has a grass-like, coarse surface which gives your feet a premium feel. 
The thick, durable and supreme-quality material is also ideal for those who worry about their joggers or rough shoes spoiling the mats. The best part is that the end-to-end fitting protects your car's flooring like a perfect fit and does not let the dirt seep into the edges.
What's more, the luxurious look of this mat completely transforms the interior of the car. The dark hues are bound to compliment the sophisticated and plush seats. There are number of available color options to chose from, so checkout complete catalog here.
Air Press / Window Visors
This multipurpose accessory is a lifesaver for all new car owners. This black-coloured extension is installed on the top of your window frames. 
The black extension on the upper side of your window allows you to protect the inside of the car from rain during open windows. By installing Air press, your car's windows look more sleeker and luxurious. It also lowers the interior temperature and increase the effectiveness of the air-conditioning system by noticeable margin. 
There are universal air press / window visors also available which fit wide range of vehicles. Great thing, there is special air press products specifically designed for your Toyota Yaris, Check out product at link
PVC Trunk Mat
So, for the majority of us, the trunk is a place for junk, luggage etc. People tend to put stuff there and forget for years, we definitely don't judge you for doing that – we're guilty of that too. There is a perfect product for your Toyota Yaris's trunk called Trunk Mat.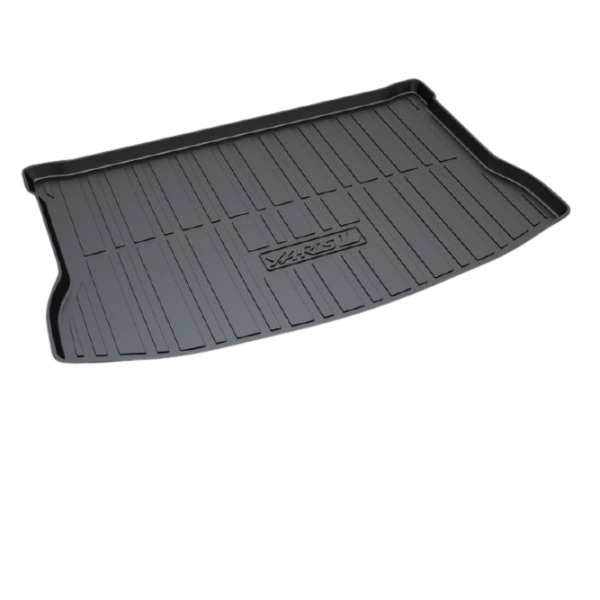 Since all the car tools and extra stuff are put inside a trunk, the base can become scratched and eroded due to the harsh materials. And it later becomes harder to clean up. Hence, if you install a trunk mat in your car, it will dutifully hold all the  you throw inside without letting even a scrape or ruin its base.
Front Bumper DRL Cover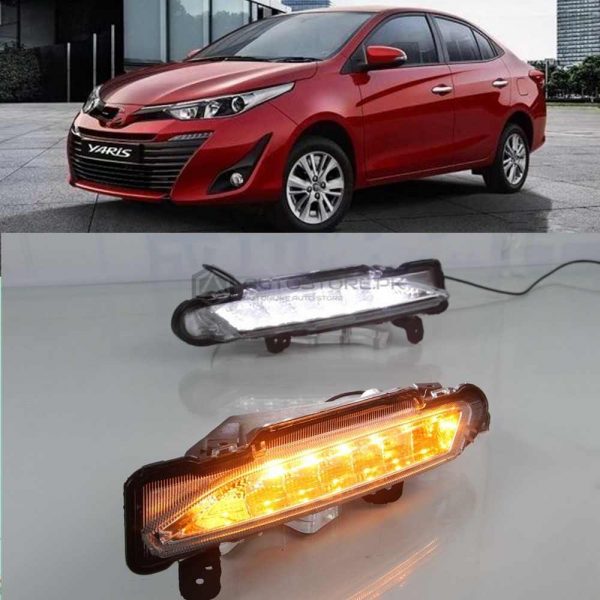 Daytime Running Lights (DRL) are secondary lights which are installed under the headlights. They serve the purpose of making the vehicle visible to other drivers in the day, especially when the atmosphere is hazy due to fog, rain or smog. With these dim LEDs, the chances of accidents are reduced by a great margin since the driver is able to spot an approaching vehicle from a distance.
The best part is that not only does it make your ride secure, it also adds a unique look to the exterior. Your Yaris is bound to look spectacular with a pair of sophisticated LEDs in the front.
Trunk Lip Spoiler
The prime purpose of a Spoiler is to spoil or break the flow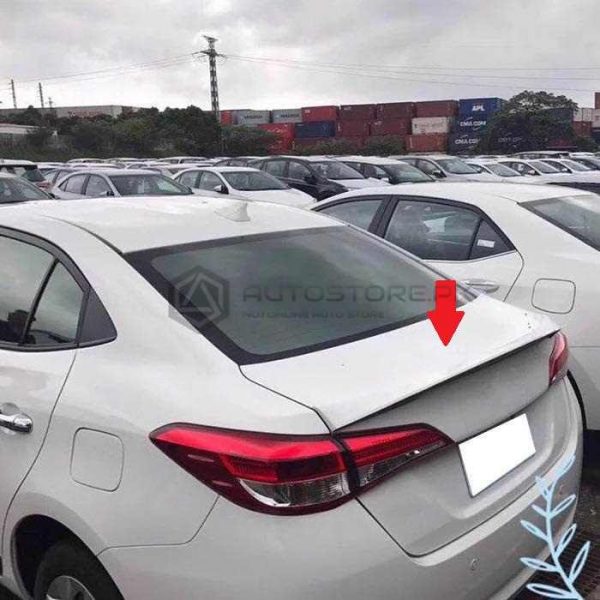 of the wind towards the rear side of the car. This, in turn, prevents the car from lifting due to the airflow and makes it run smoothly along the roads. This also improves the road grip & may improve performance of the vehicle. 
The benefits do not end here. A trunk lip spoiler also adds a sharp touch to the car and makes it look bolder and more premium.
Conclusion:
These were just some of the many car accessories you can buy for your Toyota Yaris Pakistan. To learn more, check out complete catalog at link.