List of SUVs and Cars, You Can Expect in 2022 in Pakistan
Hey Car Lovers! We have concluded an exciting list of SUVs and Cars that are expected to get launched in the year 2022. Last year, Haval and BAIC were introduced in the local market and the response from the buyers was striking. The wait is over and the list of upcoming SUVs and Cars in 2022 is here:
Peugeot
Honda Civic 11th Gen
Proton X50
MG
12th Gen Toyota Corolla Hybrid
Chery Tiggo 4 Pro
4th Gen Suzuki Swift
DFSK Glory 500
Peugeot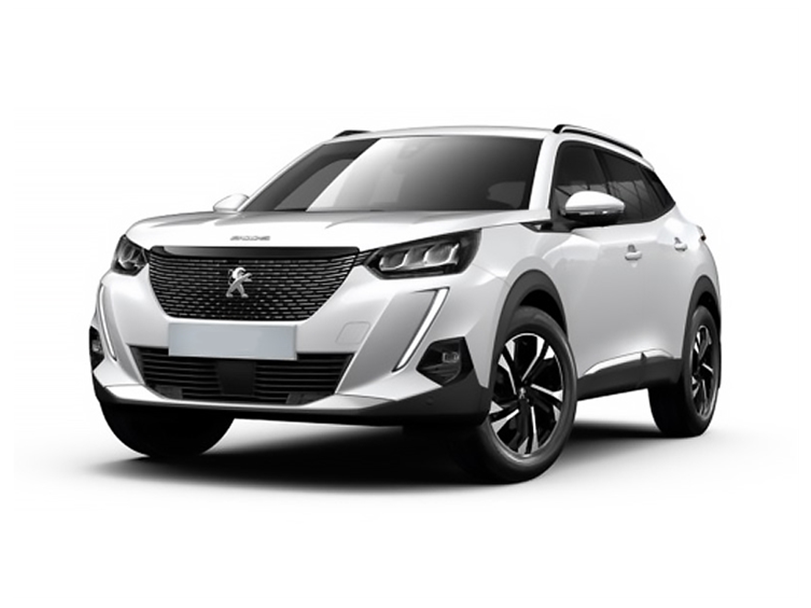 source
Peugeot, A French Car Brand has successfully launched its product in the growing market of Pakistan. This year Peugeot 2008 is launched in Pakistan with two variants.
Specifications and Prices
Specifications and Prices of the two variants of Peugeot 2008 are given below.
The first variant is Peugeot 2008 Active. It has a 1200cc Turbo Engine. Ex-Factory price (without tax) of Peugeot 2008 Active is PKR 5,250,000. 
The second variant is Peugeot 2008 Allure. It also has a 1200cc Turbo Engine. The Ex-Factory price (without tax) of Peugeot 2008 Allure is PKR 5,850,000. 
Exterior
Peugeot 2008 has an innovative exterior that strengthens its presence in the market.
Peugeot 2008 is a compact SUV with exceptional features like wheel arch extensions, buffers and vertical radiator grill, the spoiler and the rear doors.
The lighting of Peugeot 2008 has a dynamic feature with body fitted headlamps in chrome and black and its rear lights include three new claws with warm colour that transmits a 3D effect.
Interior
Peugeot has a luxurious and comfortable interior.
The driver's seat is adjustable and the steering wheel also comes with various adjustment choices.
It provides a clear view of the road as it has high-mounted seats.
It has unique features like PEUGEOT 3D i-Cockpit, 7" HD floating touch screen, Apple Car Play, and Android Auto.
Honda Civic 11th Gen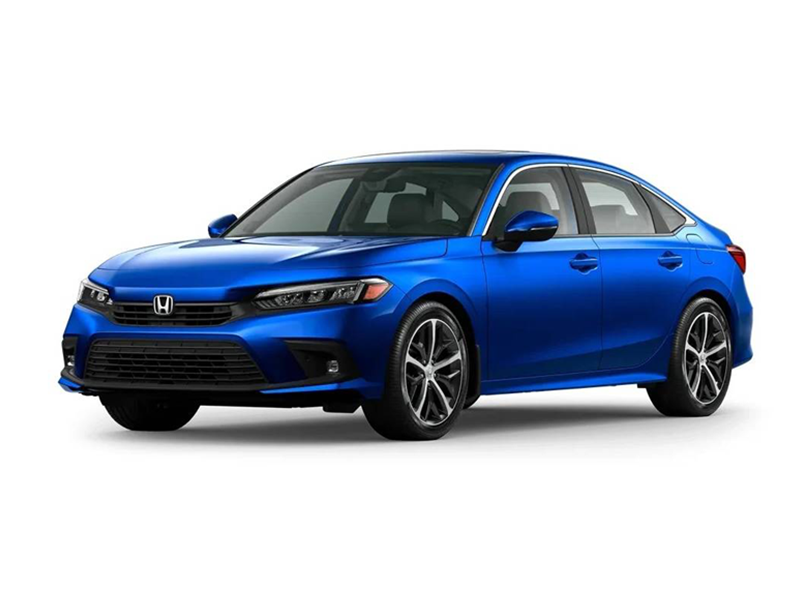 source
Honda Civic is a successful and popular international brand. 11th Generation Honda Civic is about to get launched in Pakistan. The expected Price and Features of the 11th Generation Hona Civic are discussed below.
Specifications
Engine Capacity is 1500cc.
Mileage is 8-11 hours.
Expected Price
PKR 5,099,000
Civic Oriel1.5 L Turbo M-CVT
PKR 5,399,000
Civic RS 1.5 L Turbo LL-CVT
PKR 6,149,000
Exterior
Sportback looking sporty design
Raised trunk edge lip / integrated spoiler give it a more dramatic look.
Slim LED lights and matches the front headlights. There is a
Rear bumper
Elongated slim reflectors on the upper edge
Blacked-out exhaust outlet in the bumper, giving it a sporty look.
Low bonnet and fenders
Headlights and DRLs.
Upright front grille
Interior
New rectangular touch screen infotainment system
10.2-inch  full LCD instrumental panel/ 7-inch LCD instrumental display.
Apple car play and android auto
12 speaker Bose Premium audio system
The physical knob on the infotainment system.
Three-knob dual-zone climate control interface. There is a
New seat design with newly designed seat frames for improved comfort and stability.
Central console
Sunroof,
Power driver
Proton X50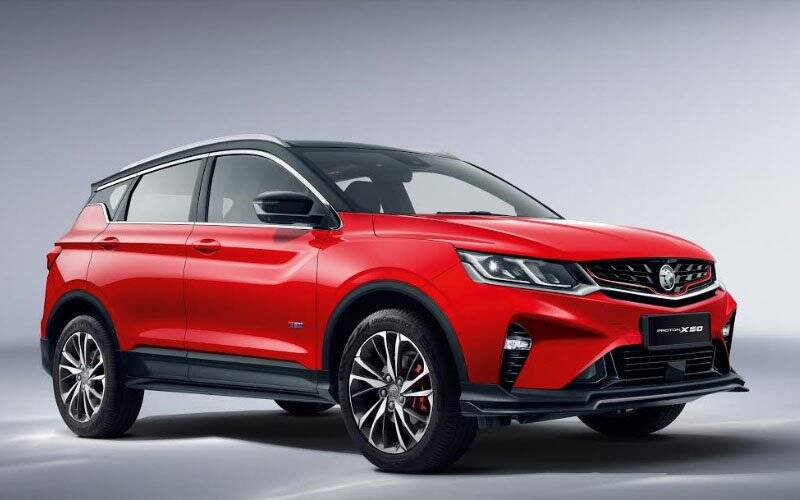 source
Proton is a Malaysian automobile company. This company has launched two
successful products in the past and is now planning to launch its third product, Proton X50.
Four variants of Proton X50 are available in the international market:
Standard
Executive
Premium
Flagship
Price
The starting expected price of Proton X50 is 4,200,000 PKR (not including tax).
Specifications
Fuel type: Petrol
Transmission type: Manual
Engine/motor capacity is 1500cc
Mileage is  10-12 KM/L 
Torque is 255 Nm 
Horsepower is 175
Body type: SUV
The seating capacity is five people.
Key Features:
Front and Rear Cameras
Power Steering
Front Power Window
Anti-lock Braking System
Air Conditioning System
MG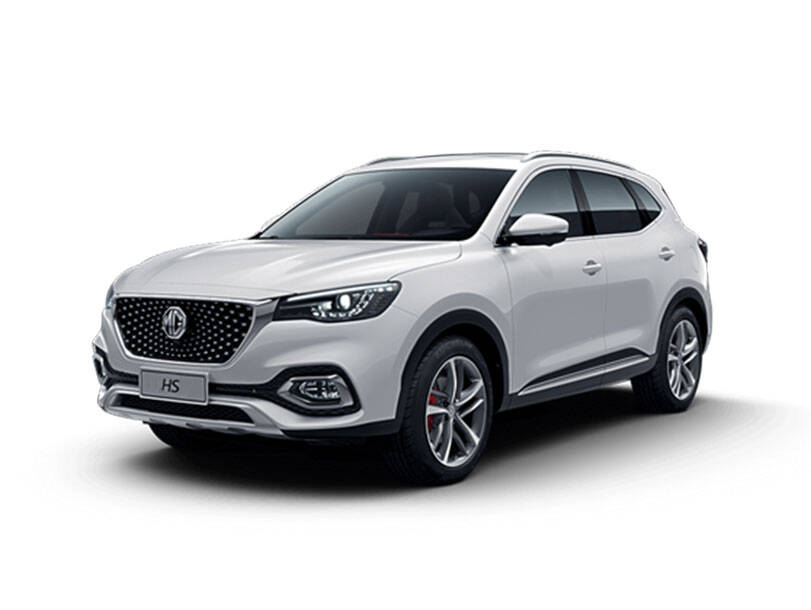 source
MG is a British automotive car brand. It is known internationally for sports cars. MG is now considering launching MG5 in Pakistan.
The two expected variants are:
MG5
MG5 Turbo X
MG5 has an elegant and sporty design with a huge black front grill. It has beautiful LED lights that look like Mercedes S class lights.
MG5 has a modern and luxury interior with great features like a speedometer, a huge LCD with a 360-degree view camera, and an electronic parking brake.
Specifications
MG5 has an engine of 1.5 litres.
MG5 Turbo X has a 1.5 turbo engine.
Transmission in both variants is automatic.
Expected Features: 
The anti-lock braking system
Electronic Brakeforce and Brake assist
Rear Cross-traffic alert
Lane Change Assist Blindspott detection
Cruise Control
12th Generation Toyota Corolla Hybrid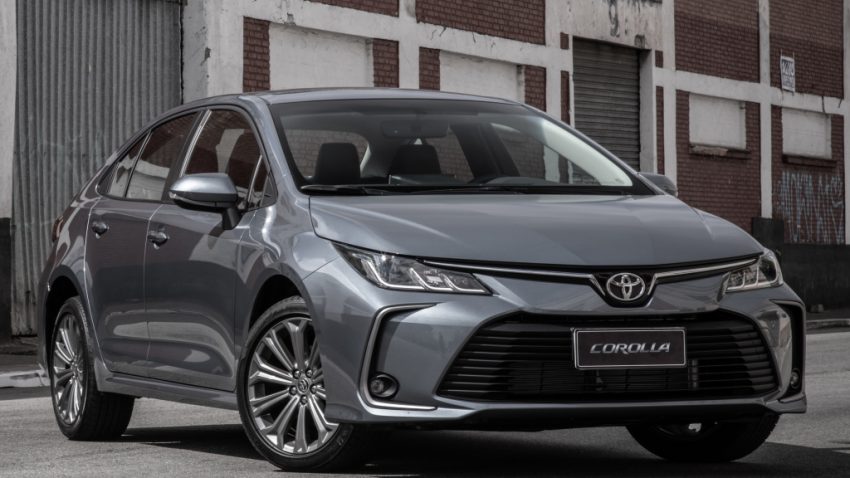 source
Toyota Corolla is a favorite in the Sedan category. The new car design is the most beautiful as claimed by the company. Moreover, 12th Generation Toyota Corolla Hybrid is launching in 2022.
Price
The expected Price in Pakistan is 7,000,000 to 7,500,000 PKR
Driver's Helping Feature
Infotainment System with Android Auto™ and Apple CarPlay® Compatibility
Toyota+Alexa App
Remote Connect
Pre-Collision System with Pedestrian Detection
Dynamic Radar Cruise Control
Chery Tiggo 4 Pro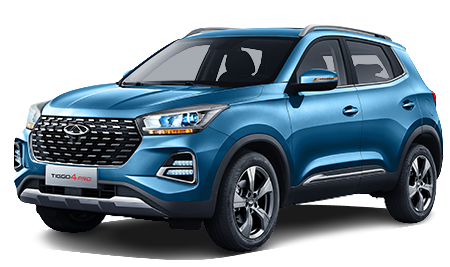 source
Chery Automobile Co. Ltd. is a globalized Automobile brand located in China. It is expected that a five-seaters compact crossover is to be launched in March 2022 in Pakistan.
Expected Price
The expected price is 4,000,000 PKR (not including taxes).
Specification
Engine Capacity: 1500cc
Mileage: 11-16 KM/L
Exterior
Sunroof
Roof rails
Boneless Wipers (for the front and back panes)
LED headlamp
LED DRLs
LED rear lamp.
Interior
5 Seats
Electronic Power Steering
5.7-inch TFT display speedometer
10.25-inch central console HD infotainment system.
Red and black faux leather comfortable seats.
Automatic Single Zone AC
4th Gen Suzuki Swift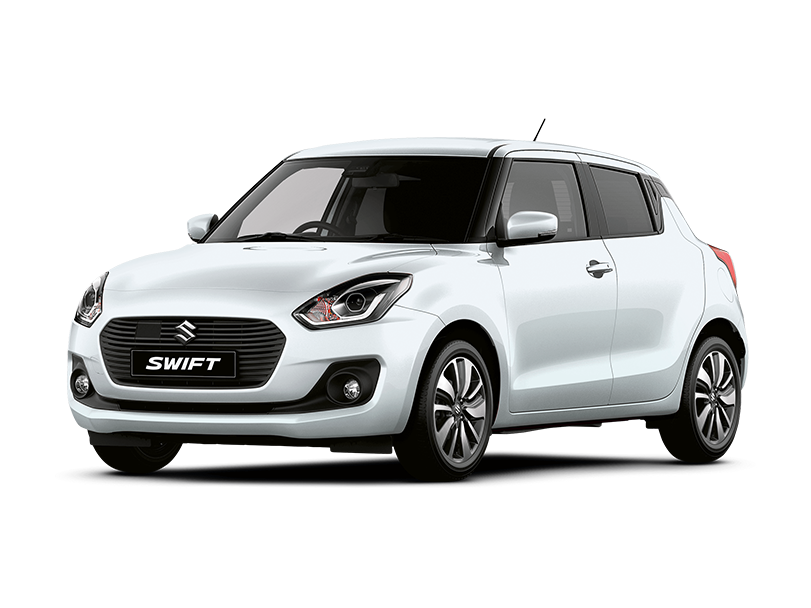 source
According to some resources, the 4th Gen Suzuki Swift is to be launched soon in 2022 in Pakistan. The new generation platform is "HEARTTECH" and the new Swift is a light bodyweight car. It also has an entirely different look as compared to older generations.
Expected Price:
The expected price of the 4th Generation Suzuki Swift is 2,300,000 to 2,500,000 PKR (Not including taxes).
Specifications:
It is equipped with multiple engine configurations.
3 cylinder 1.0 Liter booster-jet engine
KB12 1.2L petrol
SVS Hybrid
A couple of diesel including 1.3L and 1.5L.
Among the above engines, the KB12 1.2L engine is most likely to make its way to Pakistan.
Exterior:
Essential look as the previous models of Swift with some add ons.
Projector-head lamps
LED-tail lamps,
LED-DRLs and
Chrome grill
Interior
The Center console, gearbox and steering wheel have been highlighted with a silver color coating that adds beauty to the interior.
DFSK Glory 500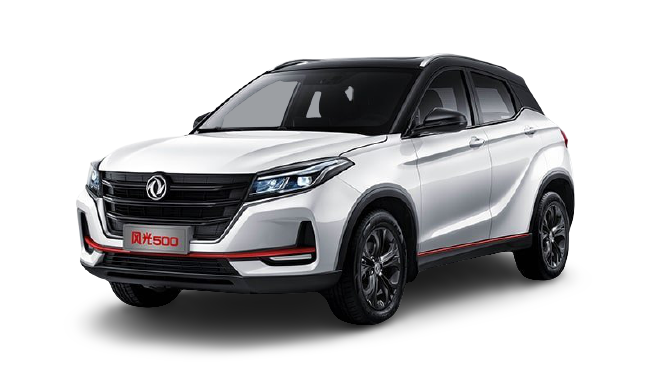 source
DFSK Glory 500 is about to launch in March 2022. Specifications, Price and features are discussed below:
Expected Price
The expected price of DFSK Glory 2022 is 3,500,000 PKR (Not including taxes).
Specifications
The expected Engine Capacity is 1500cc.
Mileage is 10-12 KM/L
Final Thoughts
It is great to know that International Car Brands are inclining towards Pakistan. Most of the cars will be assembled in the local market, therefore you don't have to worry about buying auto parts for your vehicle. We are here to serve you the best quality at the best prices.