Essential Underhood Maintenance Tips from Our Chief Mechanic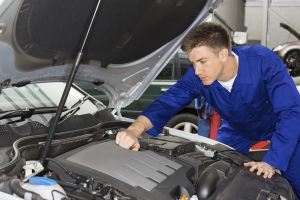 Car mechanics are very important, and car care now plays an important role. Car accessories and a lot of electronic gadgets are now invented to check the cars instantly. Modern car parts are durable and last for longer. But you need to take care of the car from time to time to increase the life of these accessories.
Essential Underhood maintenance tips for car lovers in the year 2020
Less care is now required as compared to the past to make your car moving. Checking carburetors and other plug points is not a big problem now.
But that never means that you forget the car care term and close the hood of the car. Most of the problems arise when we are not caring about car parts.
Online auto stores are ready to deliver the car essentials, which are important for your car maintenance. They can easily deliver high-quality items at your doorstep at a reasonable price.
We come with some of the quick techniques which will help you in caring for your cars. These tips will surely help you out in making your car up to date.
6 Underhood Maintenance Tips to Help Keep Your Car Running Right:
Filling your car's tank to the top is not enough even for the older version. Regular car care is very important if you want to keep your car up to date.
We have made a list, which will keep you on track in car care. If you follow these tips, your car will never create a lot of problems.
Consult user manual – car accessories
Many car lovers never know about the owner's manual, and they are always on the mistake. Manufacturers always add a car's service guide to these manuals. That means they are telling us the car care schedule which we are missing.
Manual is always telling you when your car needs a service and how you can do it. Car care starts when you start consulting from the manual about car service.
Now some of you are thinking that maybe you have misplaced the user manual. I must tell you that the digital version of the user manual is now available for many cars.
Also, you can get the manual from the manufacturer's website. If you have Toyota Hilux 2020, you can consult from the manual of the same model on their website.
Underhood fluid checking: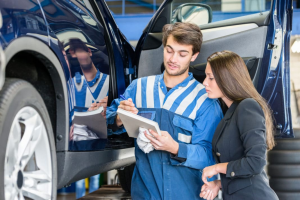 Now we will discuss a different thing from the user manual, which you must check. User manuals always have the details that when you should change the oil of the engine.
Other fluid details are also added in the manual, but you should check the fluids often. It will keep your car updated, and you will better understand your car.
If you have a new vehicle, it is recommended that you should check the fluid and coolant levels of the car once a week. If you have a car that has an automatic transmission, you must check the transmission fluid.
Mostly new cars don't have automatic transmission. On the other hand, you should check the power steering fluid for an efficient driving experience.
Online auto stores have all type of fluids which are best for your car. They can deliver the items at your doorstep in a very reasonable amount.
Don't forget to check under vehicle fluid:
Underneath the car fluids are always out of sight; that is the reason many of us forget about these fluids. Many modern cars don't have the stick, which can easily check the fluid remaining in the car.
Every twice a week, you must check the underneath car fluid to keep your car moving with care. It is not easy to check the fluid underneath the car. You need professional help to do it.
But if you are having the jack and a stand, this inspection will be done easily without making much effort. If you need a professional, you can ask a mechanic for underneath car fluid inspection. They will easily tell you the details.
The fluid of the car is very important as the accessories of the car. You can purchase fluid online from online auto stores. They will deliver high-quality auto-related products at your doorstep in a very reasonable amount.
Worn-out parts should check:
When you are taking care of underhood, you must keep an eye on the visible problems. That means you need to check the leaks of the fluid, belts if cracked, and other minor problems in the car.
Small problems always create a big mess if you are not taking care of them on time. It can also create engine damage, which should not happen.
The car never gets heated when you are taking care of the car accessories properly. Summers are critical for car care. That's why you need to be more careful about it.
Car lovers always take care of the car's smaller details to keep their car moving and updated. Take care of your car with these some of the easiest tips.
Keep in mind about the timing belt:
Servicing of the timing belt is the thing which most of the owners forget. It isn't easy to keep in mind about the timing belt because it is under the engine.
But you should know that if the belt collapses, it will surely cause a lot of damage to the pistons of the engine. Repairing the car will be expensive afterward.
The new model's car has the timing chain. It never needs a frequent change like a timing belt, so don't worry if you have a new car model.
Again, I will say that you need to consult from the owner manual. That will tell you that either you have the timing belt or timing chain so that you can easily take care of it.
The manufacturer has already mentioned the timing when you need to change the timing belt. It is recommended that you also calculate for the next time.
Warning signs observance:
New drivers or the new owners of the car never care about the warning signs which cars are giving. It can give you a lot of expensive repairs if you do not take care of things on time.
Car accessories are not that cheap in the market. On the other hand, professionals are also taking a lot of money to repair the car.
If you are not checking the engine sounds or the light, which is a warning to check the engine. it will create a huge mess for you. If you are not checking things on time, it can damage other things which can be a big damage.
These small things can extend your car's life, and you never need a professional for expensive work.
Give attention to your car:
Life is busy and hectic, and there is no time to give your time to your car which will cause problems in the future.But if you are taking care of the small things daily, it will surely save you from the biggest loss. Keep your car update so that you can increase the life of your car.