Best Car Mobile Accessories In Pakistan
Introduction:
A mobile phone is an essential component in our daily lives, with its importance varying from person to person, it depends upon an individual about how much time they should spend with their mobile phone. As the mobile phone has endless possibilities to get a particular job done, it can prove itself very beneficial when utilized for car and trip purposes as well. 
As for it being used in the car is concerned, we have brought a list of mobile accessories for you that will help you get the most out of your mobile phone inside your car as well.
InDash Mobile Charger with 2 Slots:
You might hate that moment when you are supposed to reach a particular destination and the juice of your phone runs out when it is needed the most. It also gets super frustrating when you also forget your charger at home and do not have a spare one inside your dashboard.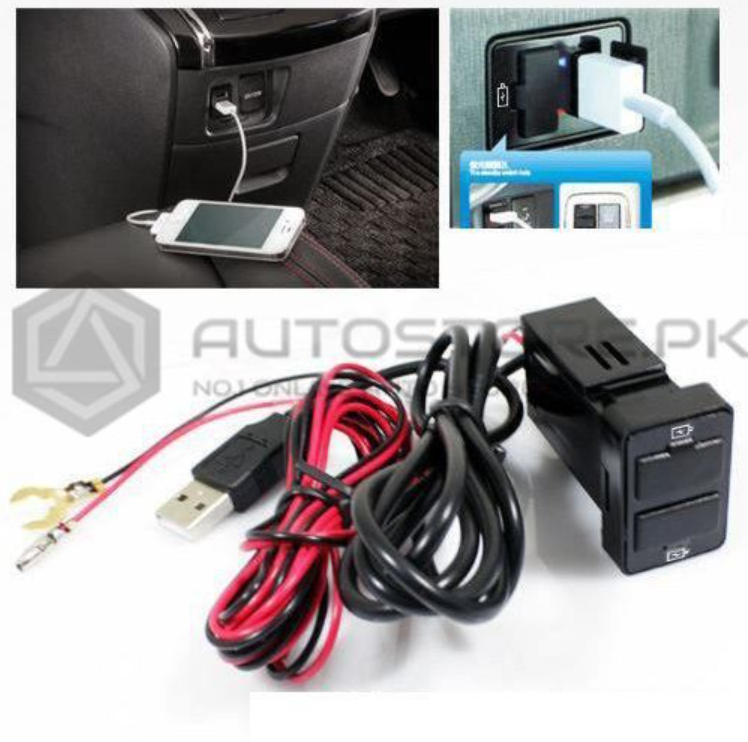 We know your drill and frustration, so we are glad to introduce In Dash Mobile Charger as a mobile accessory for your car. It consists of two slots. The one supports a normal plug-in charging socket while the other features a USB plug-in. Upon utilization, it feels like you are charging your device at home with no hassle. For a busy person whose daily routine revolves around his home, office, meetings, colleagues, and trips, this is a must-go car mobile charger.
Car Universal Mobile Holder:
Second, on our preference list is the Car Universal Mobile Holder. This fantastic piece of convenience sticks itself on the glass and locks with the help of the little vacuum created between its rubber dome and the glass. Its other end consists of a handle that is big enough to fit a whole mobile phone in it.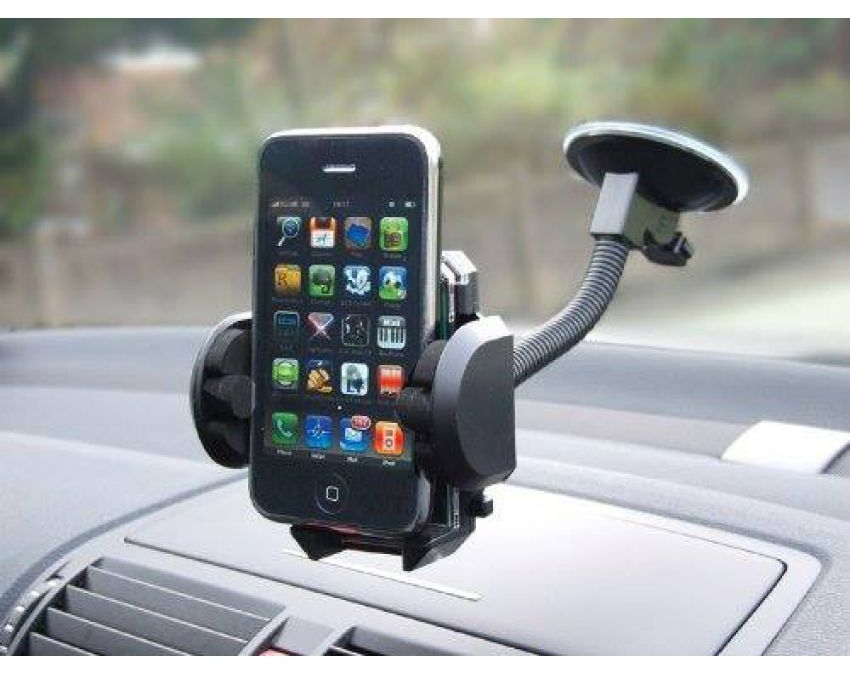 Talking about the convenience this feature provides, it is way better than we expect. The first and foremost is the accessibility of your mobile screen within your reach without facing any sort of hurdle. This means you can easily access the routes or find your favorite place on Google Maps without disturbing your vision or getting your eyes off the road. 
Honda Civic Console Mobile Storage Box:
Pretty convenient as the name suggests, the Honda Civic Mobile Storage Box provides a unique compartment that arranges and categorizes various small accessories in a particular sequence.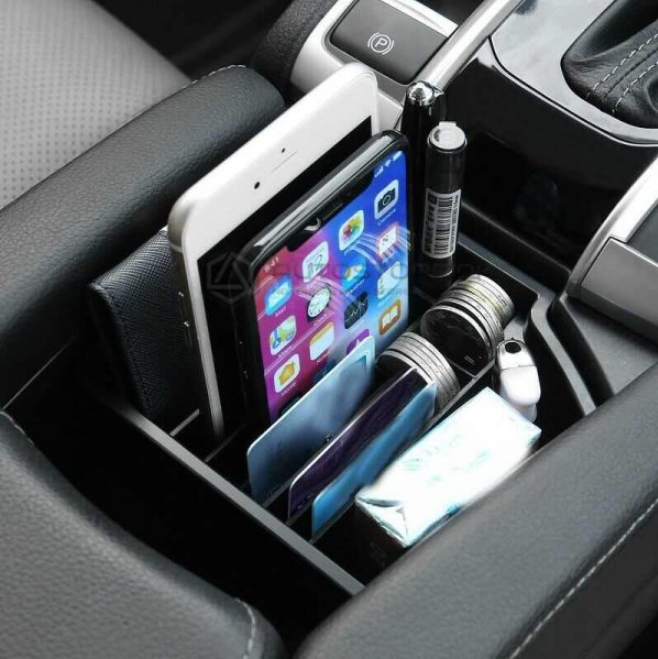 The storage box consists of a hard plastic compartment with several divisions of various sizes. The type of accessories it can hold for you ranges from various types of mobile devices along with Identity cards, visiting cars, cigarette lighter, various pens, and a portable tissue paper pack. With a convenient approach and easy access, you can store and equip your daily items within the blink of an eye.
Steering Mobile Holder:
If you think that the Universal Car Mobile Holder is not what you are looking for and need more convenience and proximity with your screen for various information and display, you can certainly go for our Steering Mobile Holder. By going for this vehicular add-on, you can eventually get more benefits than the Universal Mobile Holder.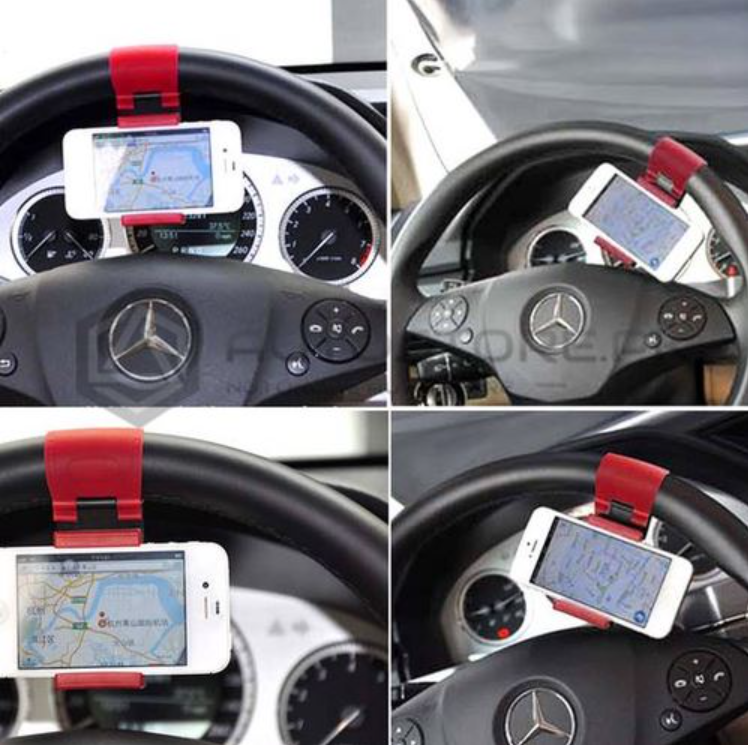 The construction and mechanism of this accessory are quite simple yet very effective. It features a unique and strong clip and possesses a great grip on the steering wheel. The other end consists of a silicon pad that holds the mobile phone better than we grip it in our hands. The silicon pad prevents your phone from getting scratches. 
This easy-to-install car mobile holder does not require any additional installation tools or any expert guidance for installation. You can do it yourself as well. It is easy to detach as well.
Remax Car Charging Stand:
Another better solution for your everyday problems when you run out of charge on your mobile phone and have no place to charge it back. You might be in a rush where you cannot focus much on the charging percentage of your phone and realize the inefficiency when ready to cover a long distance in your vehicle. Things get pretty disturbing when you are missing the essentials to charge your device inside your vehicle. 
The other thing that happens frequently is the misplacement of the mobile phone inside your car. You can have dozens of complaints regarding your mobile phone rolling around inside your car due to the lack of its proper docking or placement.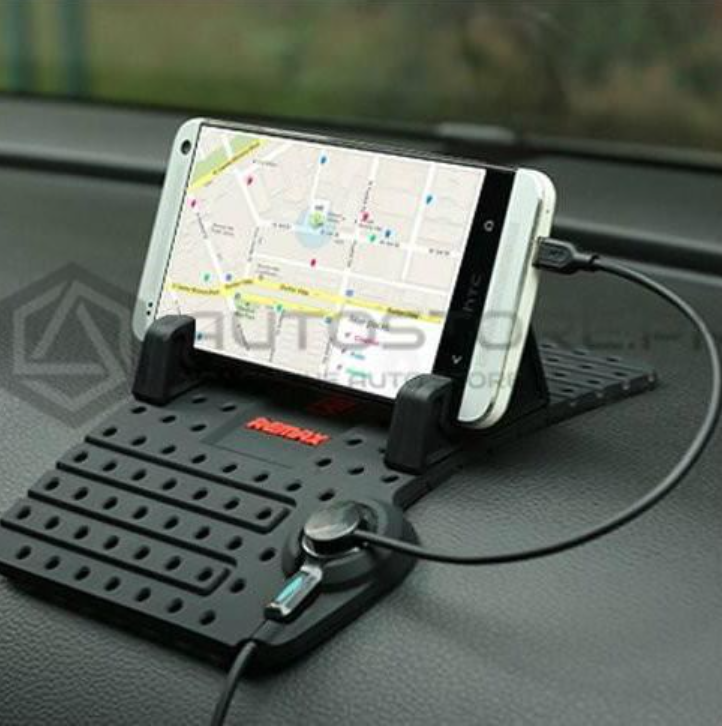 Well, we are here to bring you the solution for all of your car problems, that is why we introduce the Remax Car Charging Stand to you and your mobile phone.
The Char Charging stand consists of a mobile holder that holds the mobile with the help of two additional handlers. The magnetic absorption feature is also included for better grip. It not only serves as a mobile phone holder but also as a charging dock. You can connect a charging wire that can juice up your mobile phone when placed in the dock and not in use.
Mobile Phone Audio Male to Male Cable for Car:
The audio male-to-male car cable, or commonly known as the AUX cable is one of the most essential components that you must have inside your car. In comparison to all these latest inventions, this traditional means of attaching your phone with the car never gets old. You can plug in one end of the AUX cable to the stereo system of the car while the other end to your mobile phone and can easily connect your phone with your car. You can now do a lot of tasks ranging from listening to audio songs to watching movies on the multimedia screen. All of these convenient features are available at a ridiculously low price.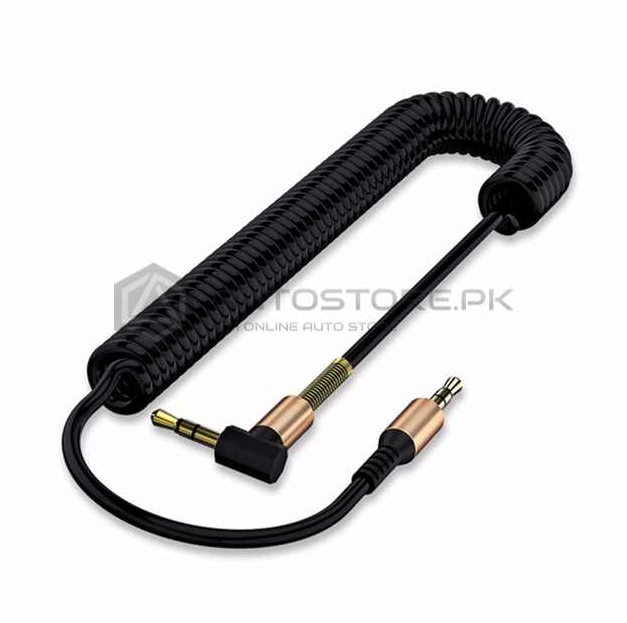 These are our top picks for the latest and most essential car mobile accessories for you and your automobile. To get these accessories without compromising the quality and at an insanely affordable price, we recommend you head up to autostore.pk. Autostore.pk gives the best options and aftermarket accessories for all the latest models revolving around the marketing under the best prices possible.