2022 Hyundai IONIQ-6: Hyundai's Much-Awaited EV
Hyundai is one of the most celebrated automobile manufacturing companies across the globe. It is known for its out-of-box approach to designing vehicles, innovative technicalities, and using the best possible elements while manufacturing the cars. The company keeps developing new models periodically, making it one of the most trusted and sought-after vehicle manufacturers. The latest example is that of the Hyundai IONIQ-6. The car enthusiasts all across the globe are waiting for its launch. 
Overview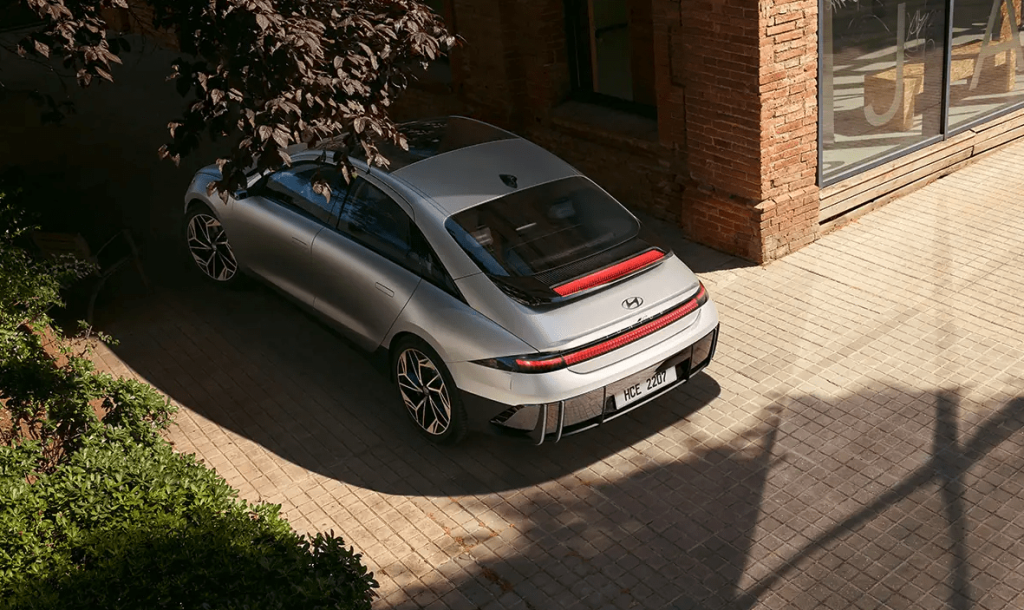 The Hyundai IONIQ-6 is preceded by the fantastic Hyundai IONIQ-5, which gained quite a lot of popularity on its launch. Car lovers all across the globe were amazed at how well this SUV worked as a battery-electric version. One thing for sure is that Hyundai Pakistan's fans will get their hands on this car as soon as it is launched in the country! 
Front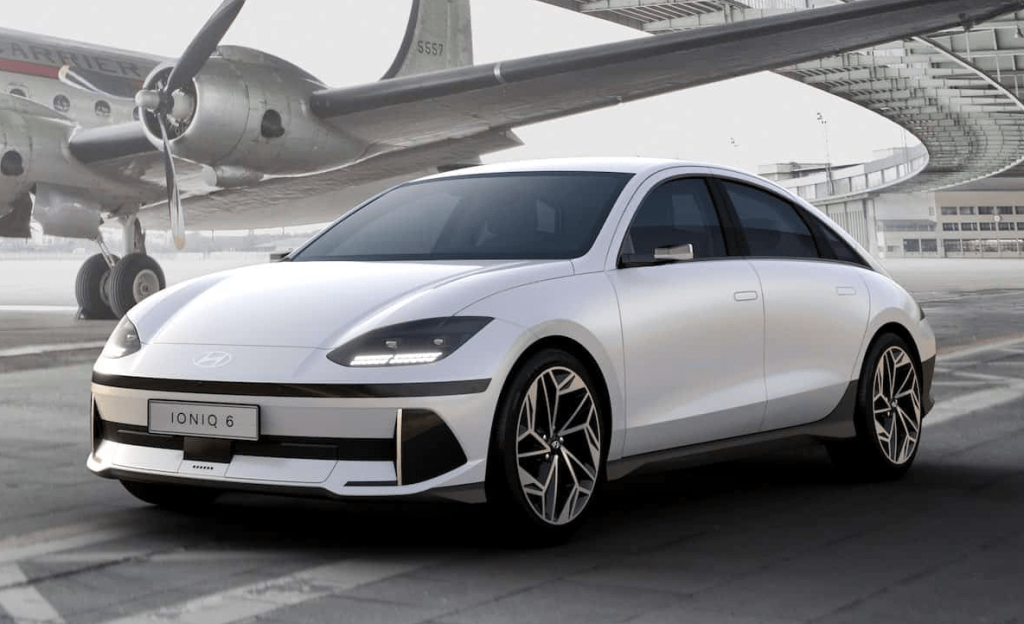 This new Hyundai EV doesn't have buttons at the front doors. Hence, this new development and change gives a greater room for breathing and makes this appear neat. Alongside this, you get more area for storage. In terms of color, you have a vast range of choices. You can select whatever shade and hue you like from the eleven options. 
Rear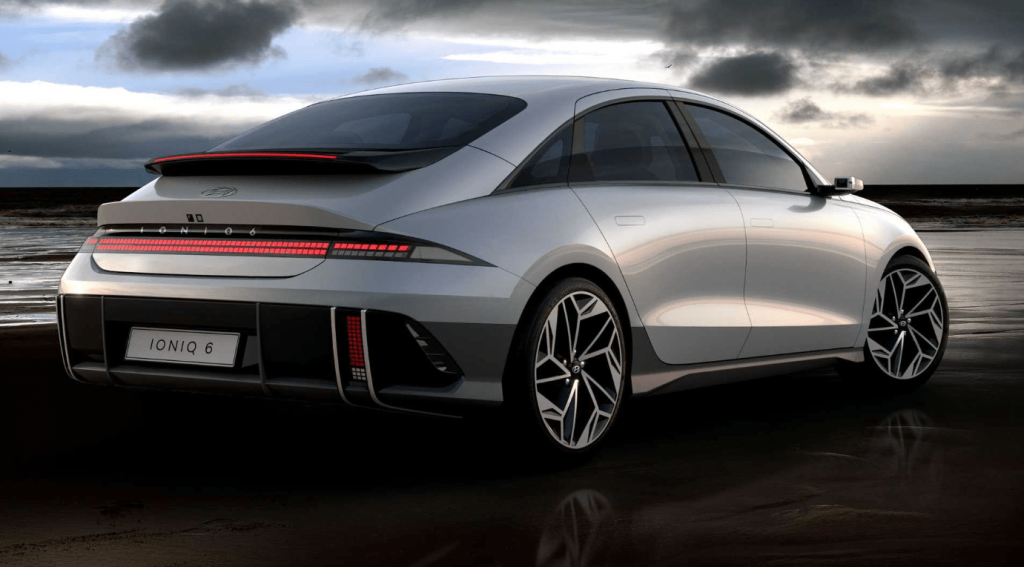 The rear side of this car is truly phenomenal. The shape of the Hyundai IONIQ-6 is actually like an elliptical wing. It is made of transparent elements, which appear sharp as glass. The highlights are praise-worthy as they showcase truly unique LED lighting. The rear is not only stylish in appearance but is also quite functional and practical. 
Expected Battery Power and Mileage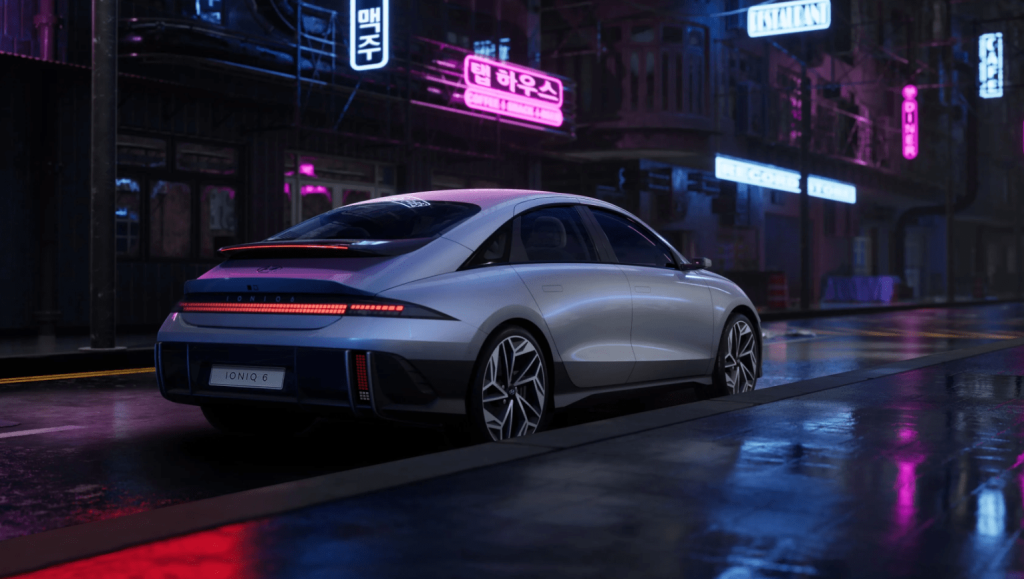 As far as the battery power of this car is concerned, it depends on the model you choose. This vehicle comes with two options, including two battery sizes of 53 kWh and 77.4 kWh. The battery size decides the mileage and performance of the car. For instance, the one with 77.4 kWh offers around 379 miles. This is truly impressive, and people compare this performance with Tesla.
Interior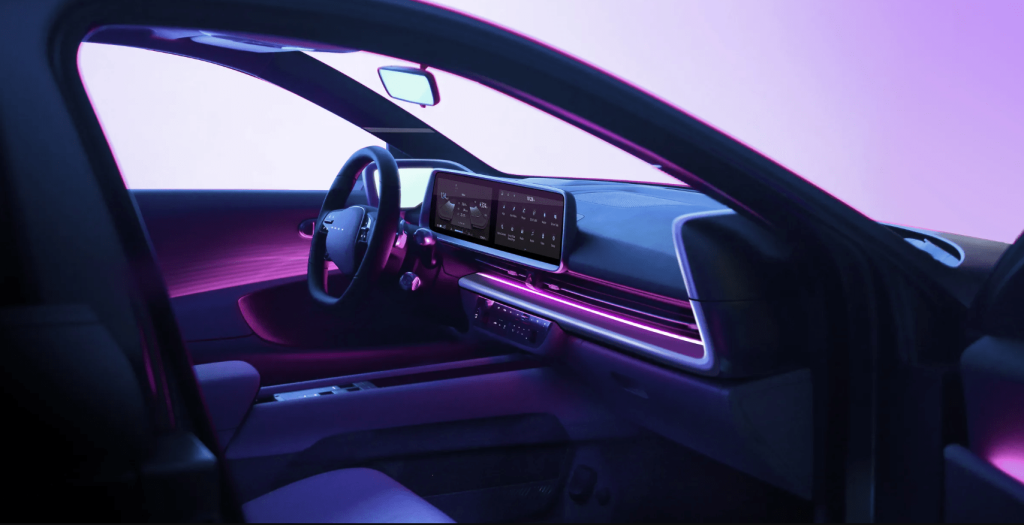 If you are looking for a spacious car that offers a lot of room to each passenger on long routes, the Hyundai IONIQ-6 is an excellent choice. According to the details, the vehicle has aerodynamics working efficiently inside, ensuring you can stay comfortable. Furthermore, the eco-friendly and sustainable material used in manufacturing this vehicle further makes its interior note-worthy. Hence, it's sure to say that the Hyundai IONIQ interior is truly matchless. 
Central Console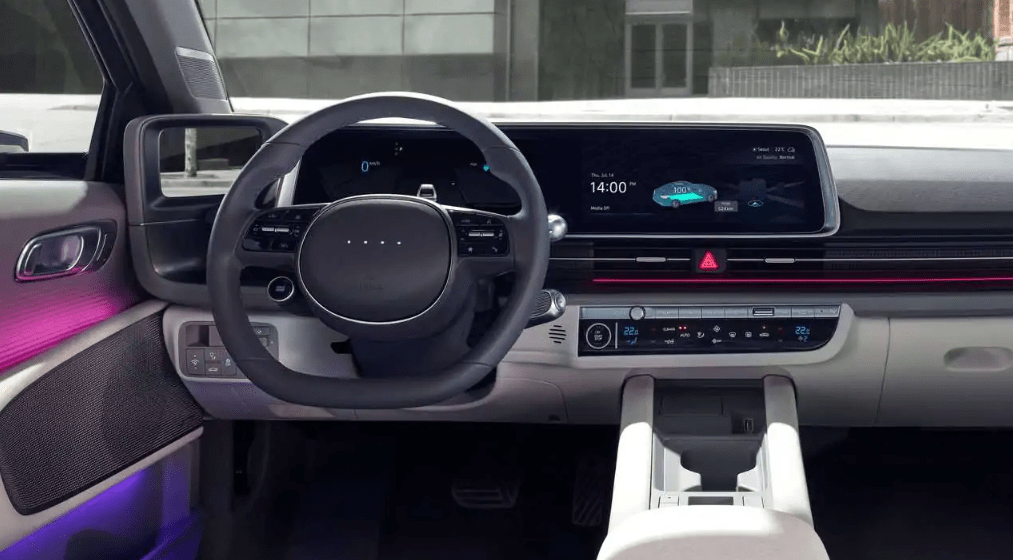 To offer you further convenience, this car comes with a central console. It is quite wide; hence it supports you pretty well. Moreover, as a tray, it turns out to be where you can keep your things safe and intact for the longest possible period.  
Safety Features
The car has various impressive driver and passenger safety and security features. For instance, the Flush door handles not only make the whole design aerodynamic but also ensure that opening the car is completely safe. Alongside this, the intelligent Front-lighting System helps in getting aware of the coming vehicle, the head-up display gives a better view of the road, and seven airbags augment the security of those sitting in the car. 
Furthermore, the car offers advanced safety features like highway driving assist, forward collision avoidance assist, 2rear cross-traffic collision avoidance assist, and lane keeping assist. Together, they make long-distance traveling safer and well-protected. 
Hyundai IONIQ-6 Price in Pakistan
The possible price of Hyundai IONIQ-6 electric in Pakistan is around PKR 70.0 – 70.0 lacs. 
Summary
Hyundai IONIQ-6 is a vehicle that car lovers have anxiously awaited! This four-wheeler would be worth the wait as an upgrade of the much-sought-after IONIQ-5. In Pakistan, this hybrid car by the famous south-Korean manufacturer will get great success and fame! 
For more amazing info visit our Blog.