Car Emergency: 12 Must Things to Keep in Your Car
No matter how much you love driving your favorite car, there is always a chance of an emergency. You can end up dealing with a contingency at any point in time without being aware of its possibility. Hence, if you own a car and drive it often, you should always be prepared for the worst! This way, you would be able to deal with it in the best possible manner. As a driver, you need to have some essential items, apart from the car emergency kit, in your possession to be safer. 
This article will inform you of twelve must-have things to keep in your car, which will help you tackle the emergency efficiently. 
1. Jumper Cables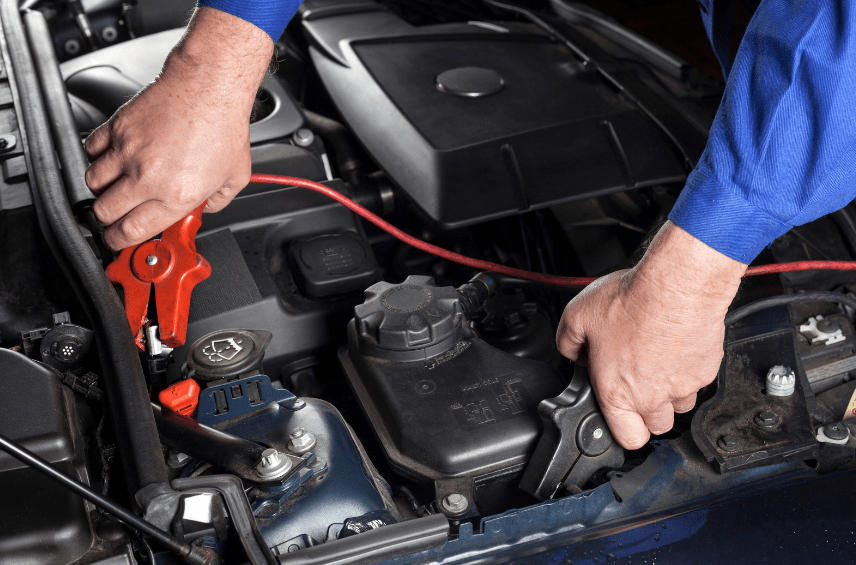 Jumper cables are a magical item you must always have in your car. It would help you a lot in the time of emergency. For example, the jumper cables allow you when your vehicle stops and refuses to move on the road. Within a few minutes, they aid you in driving your vehicle efficiently. All you need to do is hook the jumper cable with two cars and connect them.
Connect the block and red clamps with the car's battery that is not switching on. Once you do the same with the second car, switch it on. Wait for a few minutes and then switch on the vehicle that's not responding to you. Soon, it will get the needed electric supply and start working just fine. 
Hence, you need to keep jumper cables with you to turn your dead battery alive and make your car work once again! 
2. Spare Tire and Tire Inflator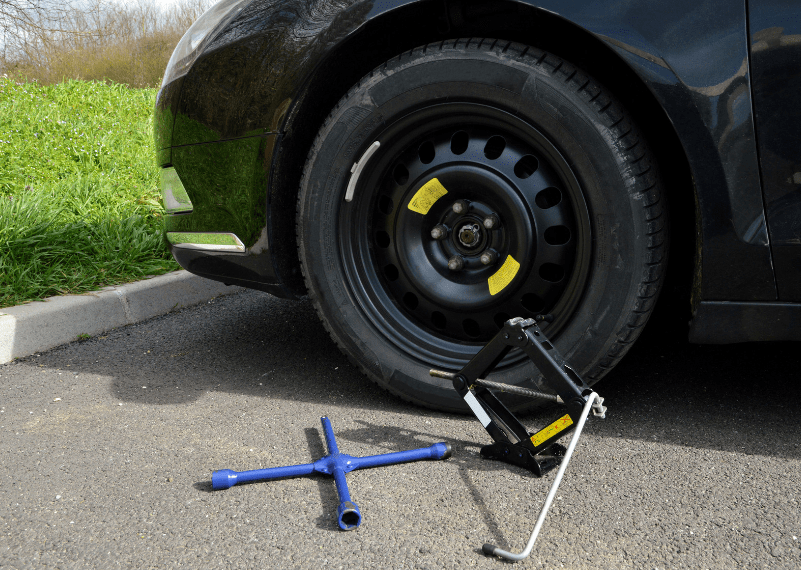 Having a spare tire in the car is always a good idea to stay on the safer side. Anything can happen with any of your car's tires while going on long-distance routes. Hence, if you have an extra tire handy, it will save you from great trouble!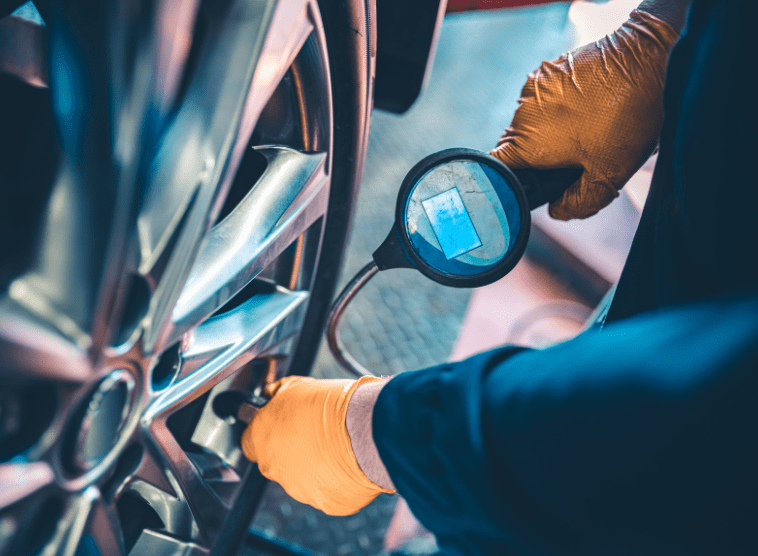 A tire inflator is also something that keeps your car safe. You can buy any low-cost inflator for Rs.10,000, which will work for you. Then, when your car tires give up, pull over the car and use the inflator. It will save you from finding a tire shop on a barren road! 
3. First Aid Kit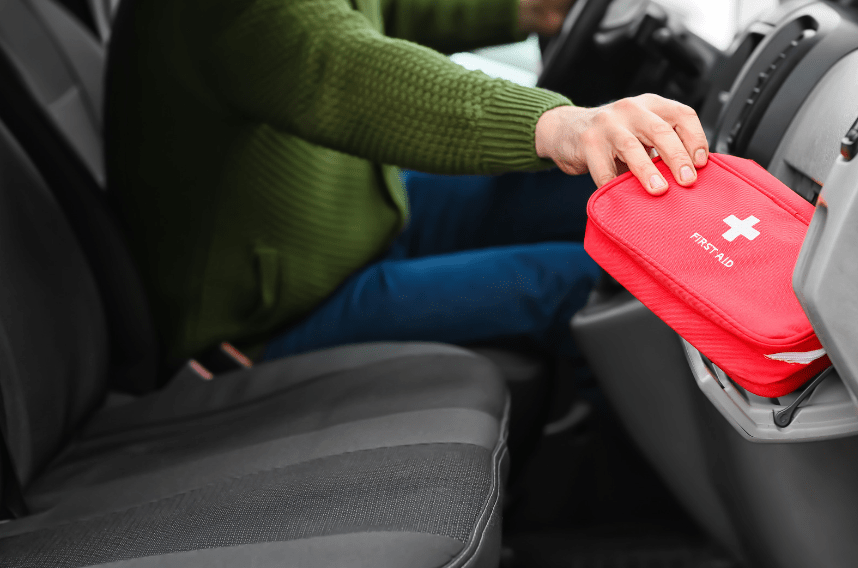 Whether you travel alone or with kids, having a first aid kit in the car is mandatory! It helps you manage most medical emergencies efficiently. Things that you should add to the kit are a pack of band-aids, bandages, safety pins to tie up the dressing, a painkiller, gauze pads, and adhesive tapes.
This way, be it a mishap inside of the car or an unfortunate minor accident, anyone who is hurt can be given relief.
4. Multi-Purpose Tool Kit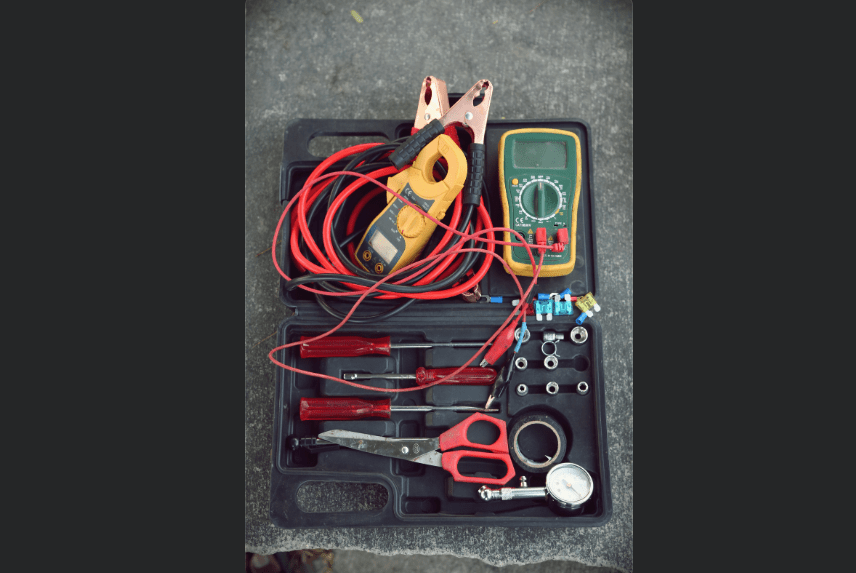 Another accessory you need to have in your car is the multi-purpose tool kit. It should have miscellaneous things, which will bail you out when something unusual happens. This kit must contain essential items like a screwdriver kit, which you can use when a nut or bolt of the car loosens up. A screwdriver set comes with drivers of different sizes and works towards sorting out mechanical issues of various kinds.
Apart from this, a few duct and adhesive tapes would come in handy to join various wires and cords. 
Apart from these items, you can have wire cutters, a wrench set, a rubber mallet, and a flashlight in the car tool kit. 
5. Flash Light
Having a flashlight in your tool kit will help you lighten up the space whenever it's dark. Using it, you can perform various activities, from plugging in any switch or plug that has come off or connecting the loose wires. Apart from this, you can flash the light out of the car during an emergency to signal someone about an emergency and call for help. 
6. Tow Strap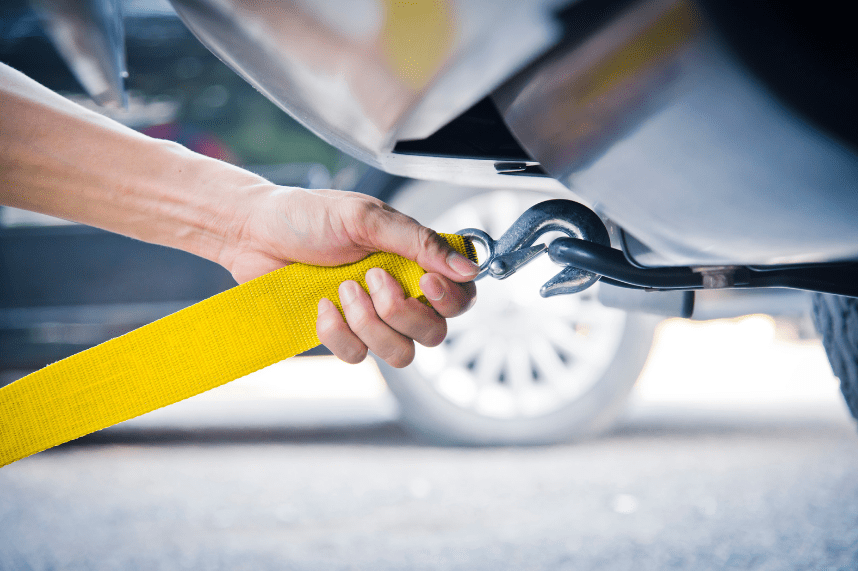 A tow strap connects one vehicle with the other and supports the one that needs it the most. This strap has metal hooks at the ends, which help only the free-moving vehicles. Unfortunately, this means that if the car is stuck somewhere, these straps won't be able to exert enough pressure to free them.
However, they are very important, especially when you are on vacation. For any minor car issue, these straps come in handy. 
7. Water Bottles and Snacks
Many people don't realize this but having filled water bottles and some snacks in the car help in mellowing down the effects of an emergency quite efficiently. Even if the issue is as simple and common as a traffic jam, if you have water to keep yourself hydrated and snacks to stay entertained, the jam won't affect you much!
During extensive road trips, especially in the hot weather, your car's radiator may get drained and dehydrated. Filling it up with water through the bottle you have in your vehicle will help in bringing the radiator back to life. 
8. Emergency Flares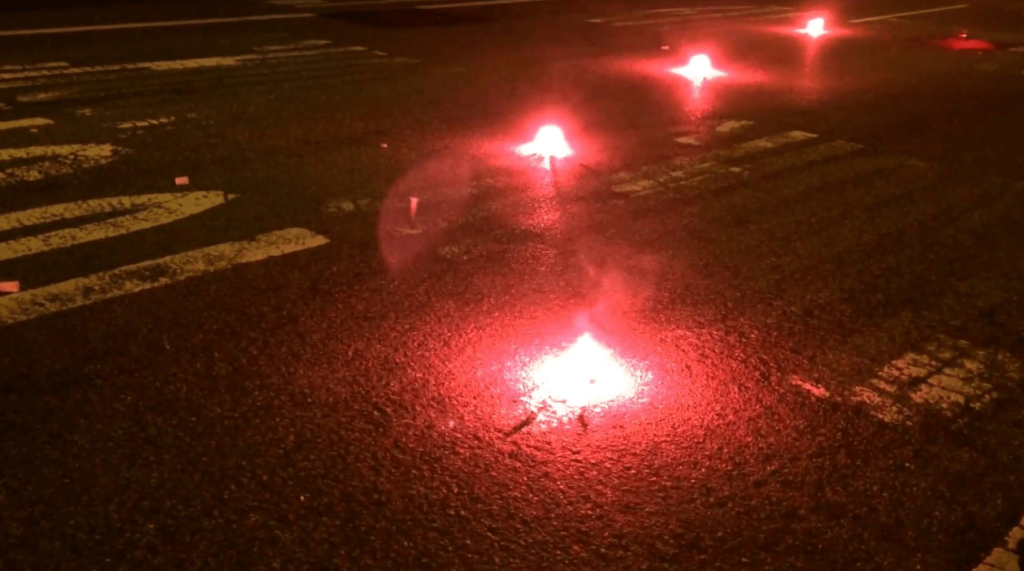 Flare is an essential item to have in your car. If your car breaks down in the middle of nowhere and you want to call for help or want to signal others. Use the flare to easily let others know about your location. These work perfectly in the nighttime.
9. Warm Clothing and Raincoat
A raincoat and some extra clothes come in handy during the rainy season. What if it's a chilly night and your car's tire gets flat? You would have to go out of the vehicle and replace it. In such a situation, warm clothing helps.
A raincoat is a great item to have in the car. Repairing any part of the car would be challenging while it's raining cats and dogs. At least have your raincoat as it would protect you from the rain bothering you.
10. Fire Extinguisher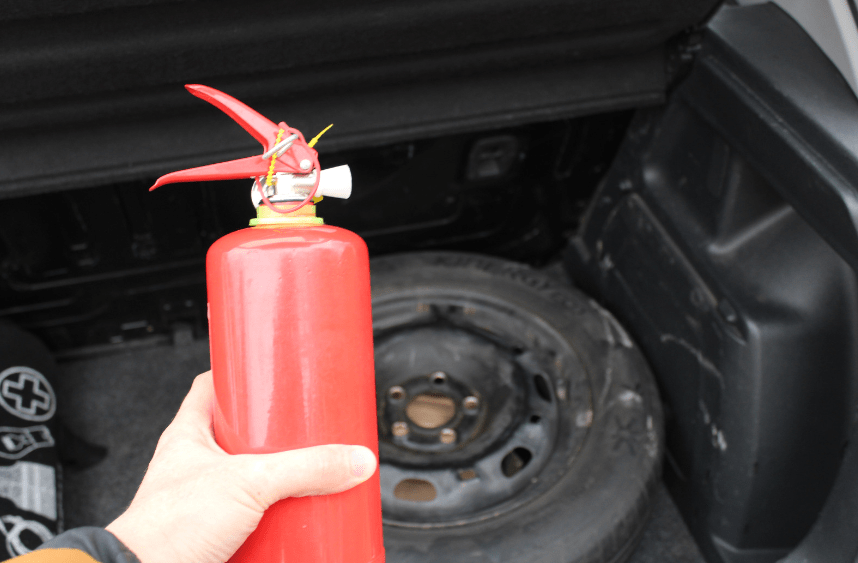 A fire extinguisher is a safety item that works efficiently and well not in the homes only but also saves lives in cars. For commercial vehicles, it is mandatory by some governments to carry them. However, it's equally safe for private cars to have it too. 
The fire extinguisher of 2.5 lb. for a normal-sized car is appropriate enough. However, please remove it from the vehicle when the temperature is super-high. It is because the chances of it exploding at this time enhance manifold.
11. Car Mobile Charger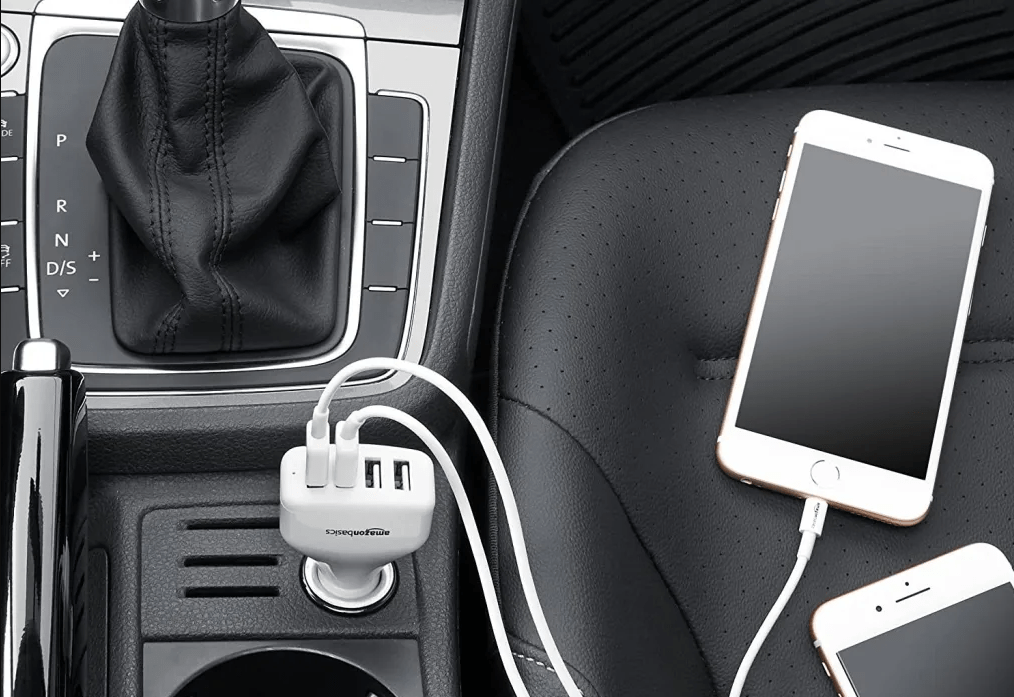 What if you are stuck in traffic but need to make an important call and your phone's battery dies? You would panic, wouldn't you? Well, this is why a car mobile charger that works efficiently in your car is essential to keep with you at all times. 
You don't need to go out of your budget to have a fancy charger. Instead, have the basic car USB charger that works for you in changing a wide range of devices. So much so that you can even charge your tablet and complete your office assignments while sitting in your car. 
12. Tire Sealant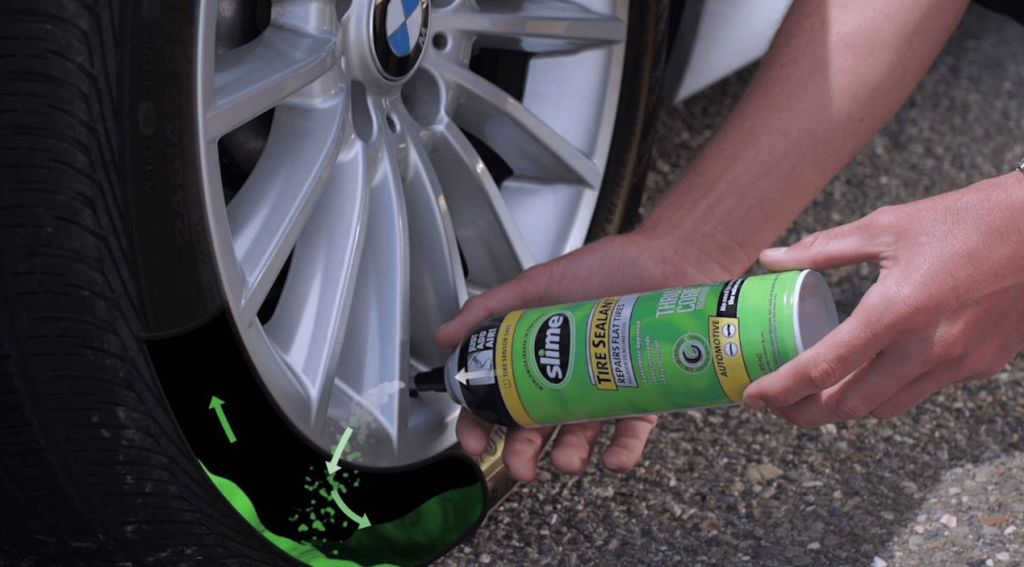 Tire getting punctured is one of the most common problems that car owners have to face. As a result, they always look for ways to add life back to their tubeless tires. A tire sealant is the best way to do so!
It is a liquid that you add to the tubeless tire and makes it work fine yet again and works as the air compressor for the car. Simply put, it plugs the punctures automatically as soon as they occur. Composed of a latex base, the sealant dries up as soon as it goes inside the puncture and gets exposed to the air. 
Hence, having a tire sealant in your car will save you from many awkward situations. 
Final Thoughts 
Expectations defy you when, god-forbid, whenever they occur on the road. Even a minute inconvenience can dumbfound you down and make you anxious. However, if you have an emergency kit and all the necessary items to save you from embarrassment, you can manage the situation much better. Hence, whenever you set out on the road, ensure that your car has all the essential items.