2022 MG 3 VS Suzuki Swift – A Detailed Comparison
Buying a new car is undoubtedly a tough decision! With so many options, you can't make a selection quickly and get your hands on a new vehicle. It takes a lot of time to contemplate the right choice and compare various options. One direct comparison that most car enthusiasts make in today's time is between MG 3 and Suzuki Swift. MG, a Chinese company, competes greatly with the Japanese company Suzuki's Swift. Where MG 3 is a compact car, the Suzuki Swift is already quite a rage amongst the customers. Thus, the MG 3 vs. Suzuki swift discussion is common amongst car enthusiasts.
This article will showcase a complete comparison between MG 3 and Suzuki Swift.
Engine and Transmission
The engine and transmission are indeed something car enthusiasts and buyers are most interested in. Both cars, in comparison, showcase great engine strength and transmission.
MG 3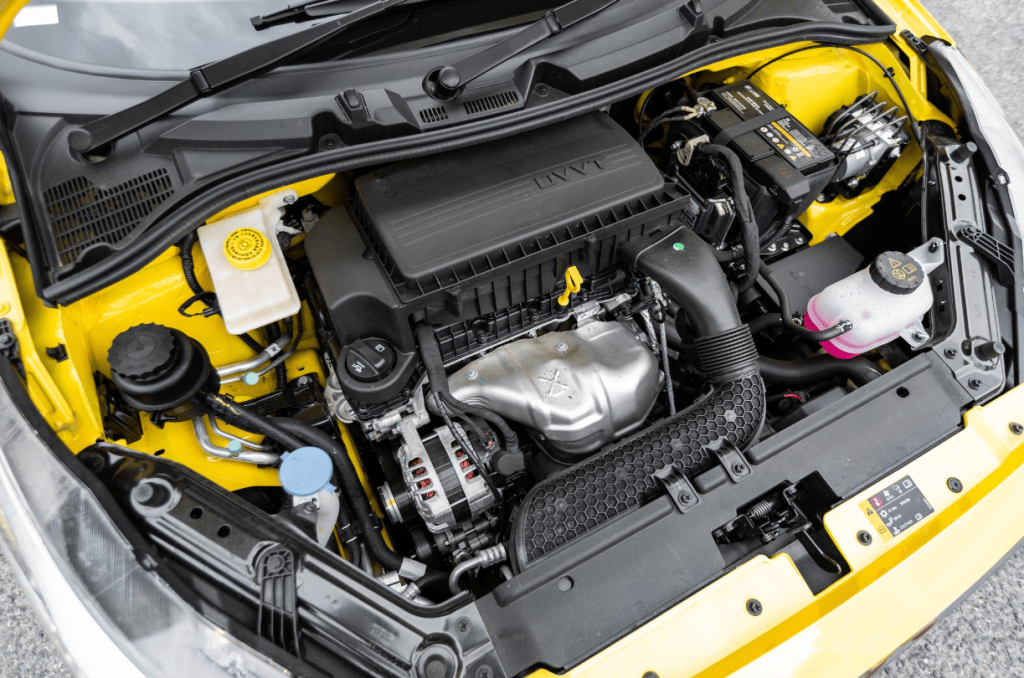 MG 3 has an efficient engine with a 1.5 dualjet capacity, which sets it apart from other vehicles. It offers a displacement of 1498 while having four cylinders in total. In addition, the manual transmission makes it a reliable engine in the car.
Suzuki Swift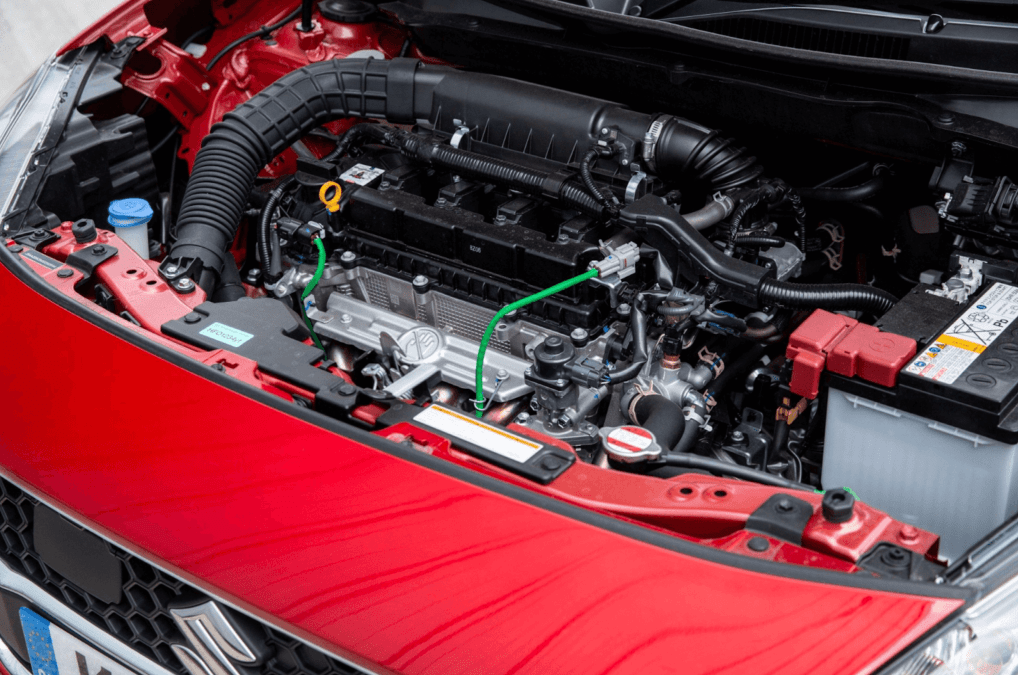 Suzuki Swift 2022 comes with a hybrid engine, which is impressive. This engine has the specification of 1.2 dualjet, which further makes it desirable. Its engine power is 90 HP. Moreover, the transmission of 5MT/4AT makes car enthusiasts excited about driving it.
Exterior
The exterior of a car also plays a massive role in enticing a buyer into purchasing it. MG 3 and Suzuki Swift have impressive exteriors, and the sleek body impresses the lookers.
MG 3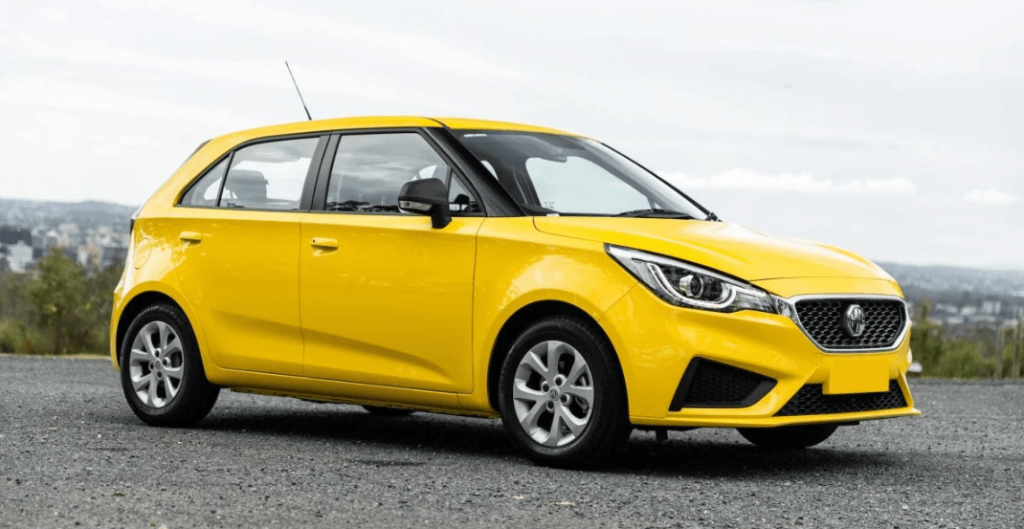 This car has a gorgeous elegant body and extensive alloy wheels. The MG 3 specs in terms of its exterior are noteworthy, for instance, the daytime running light, Alloy Wheels, Hatchback body types, and adjustable headlights.
Suzuki Swift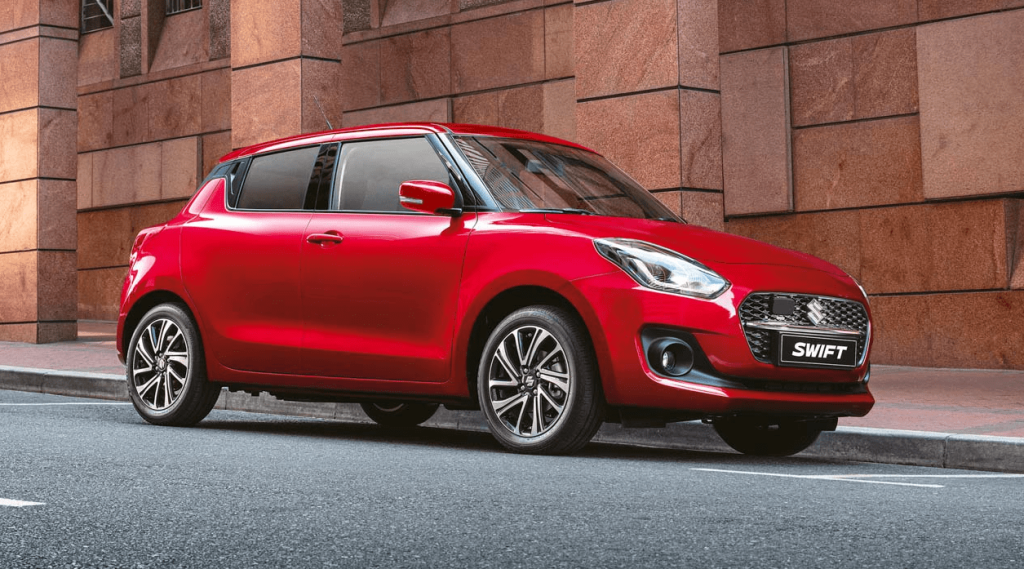 The frontal fog lamps in this car are pretty eye-catching, which MG 3 doesn't have. Alongside this, it has automatic headlights that make it easier for the driver to ride through dark paths and appear extremely exquisite simultaneously.
Interior
If the interior is comfortable, it lets the passengers sit in it throughout long journeys without getting tired.
MG 3 Interior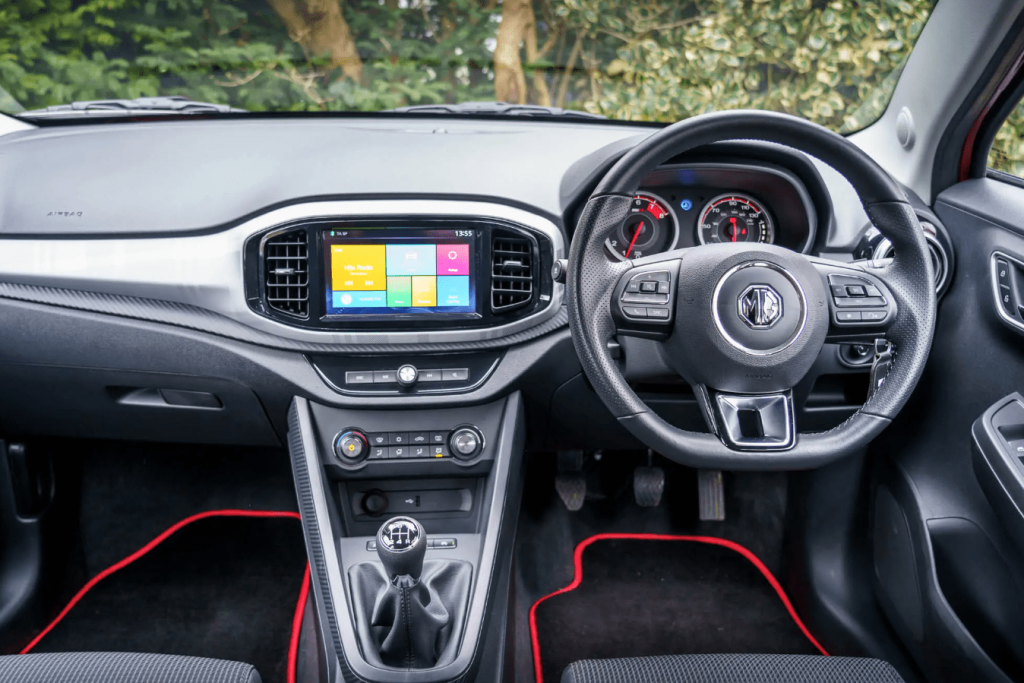 The seating of MG 3 is extremely satisfactory, with enough space for all the passengers to sit easily. Apart from this, the entertainment quotient is top-notch. The 8″ Colour Touchscreen8″ keeps everyone entertained as it works well with the Apple CarPlayTM.
Alongside this, the Satellite Navigation in the Suzuki swift interior ensures you don't get lost even on a new path! Overall, the MG 3 interior is quite impressive, and you may want to go for it on the first look!
Suzuki Swift Interior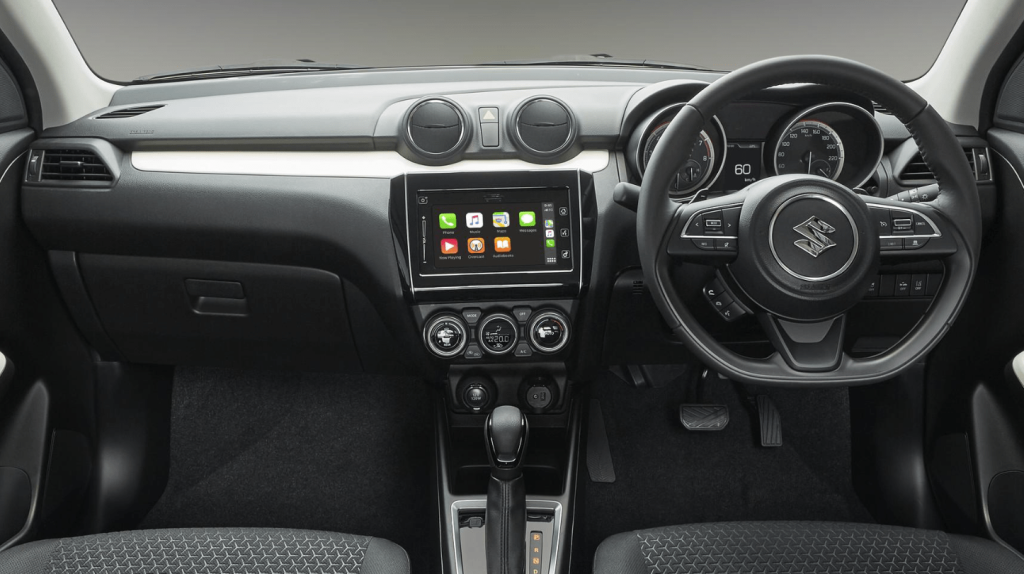 With the seating capacity of five persons and the ability to shift and turn quite quickly for each of them, Suzuki Swift is quite a comfortable vehicle. It also offers five gears, without the reverse one, which makes driving easy.
Safety
One primary concern of the drivers is their safety while they go on short or long routes. Hence, they consider it a potent piece of information before deciding to buy a vehicle.
MG 3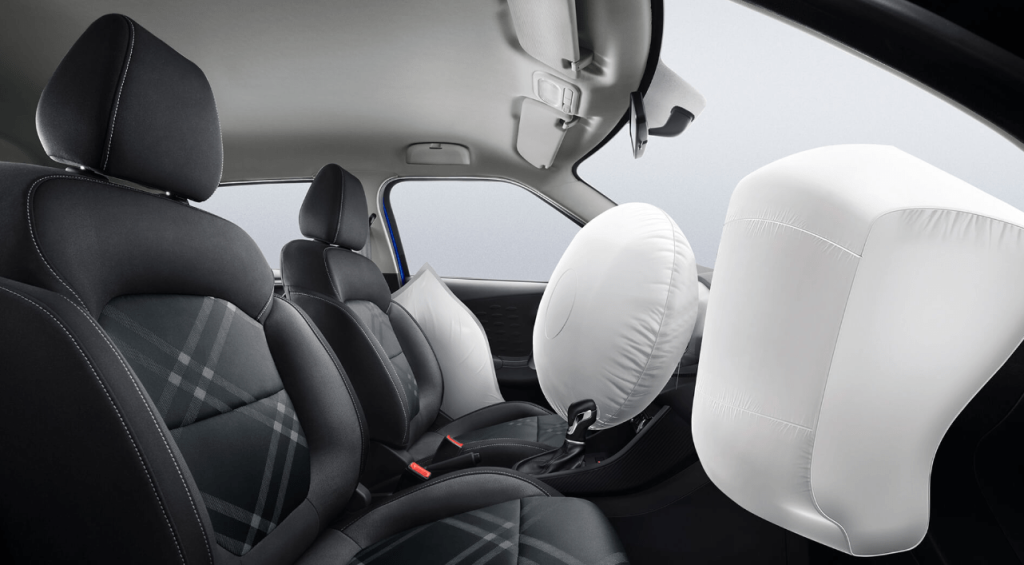 MG 3 offers top-notch safety features to car owners. The coolest one of the MG 3 features in terms of safety is the reverse parking sensors, which let the driver move through intricate paths effortlessly. The front and rear cameras are also noteworthy in this regard.
Suzuki Swift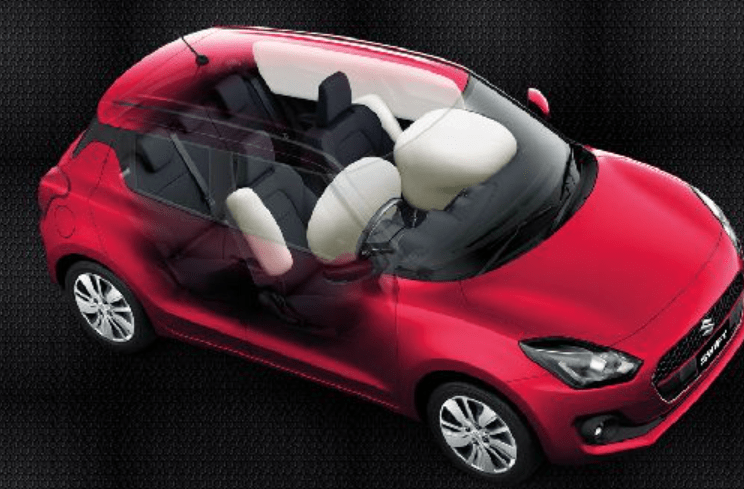 With the help of rack and pinion steering, handling the vehicle gets relatively easy for the driver. Alongside this, the ventilated disk of the brakes at the front lets the rider have a complete hold on the car efficiently. It indeed adds to the safety level that this car offers the passengers. One of the best Suzuki swift 2022 features is the Radar Brake Support feature, which is unavailable in MG 3 for now!
Performance
MG 3 and Suzuki Swift are strong competitors as they offer extensive features and reliability. Performance-wise, they both are exceptional and showcase great strength.
MG 3
MG 3 comes with a 7-year / 80,000-mile warranty, which makes it a reliable vehicle to opt for. Apart from this, its performance is top-notch owing to the feature of generating some extra power, thanks to its engine.
Suzuki Swift
Suzuki Swift offers an impressive performance, an amalgamation of various factors. These factors include its M143 engine with four cylinders, multipoint injector in fuel distribution, 43 L fuel tank capacity, and three-year warranty!
Pricing
Buying a car is a heavy investment. Therefore, the price of a vehicle is one of the major concerns of the buyer!
MG 3 Price in Pakistan
The Mg 3 price in Pakistan is around PKR 2,200,000.
Suzuki Swift Price in Pakistan
Suzuki Swift lets you save a few bucks compared to MG 3. However, you need to pay around PKR 1,995,000 in Pakistan to have it.
Fuel Average
With the rising fuel prices in Pakistan, you have to choose a car that gives a better fuel Average. The fuel average of a vehicle decides how many times you would have to visit a fuel station while treading on long routes or how many km you travel per liter of fuel.
MG 3 Fuel Average
MG 3's 1.5 engine offers excellent performance, but at the same time, it requires the owner to keep filling its tank with fuel. As a result, MG 3 fuel average is lower than Swift's. As a result, the MPG of MG 3 is 42.3.
Suzuki Swift Fuel Average
Suzuki Swift is more efficient in fuel usage. With the MPG of 56.4, the impressive Suzuki swift fuel average won't require you to stop by the fuel stations too often. In addition, the Suzuki swift fuel tank capacity is 43L. Therefore, you may not need to refill the tank again and again on long routes once it's filled.
Summary
MG 3 and Suzuki swift both are exceptional vehicles that car enthusiasts love to the core. However, before you decide to choose one of them and buy it, make sure you know every specification of these cars in detail. It will help you make the right decision.
For more car reviews and the latest News on Car Accessories and parts, visit our Blog.