11 Car Modifications for Better Off-Road Experience
Are you ready for an exciting adventure climbing over rocks and swimming in the mud? But is your car ready to have a great experience with you? If your vehicle isn't off-road-ready, you'll need off road car modifications and some car parts before heading out on the trails.
Modifying your car for an excellent off-roading experience is a little different. This article will look at the top ways to make your vehicle off-road-ready. Let's Go!
Roof Rack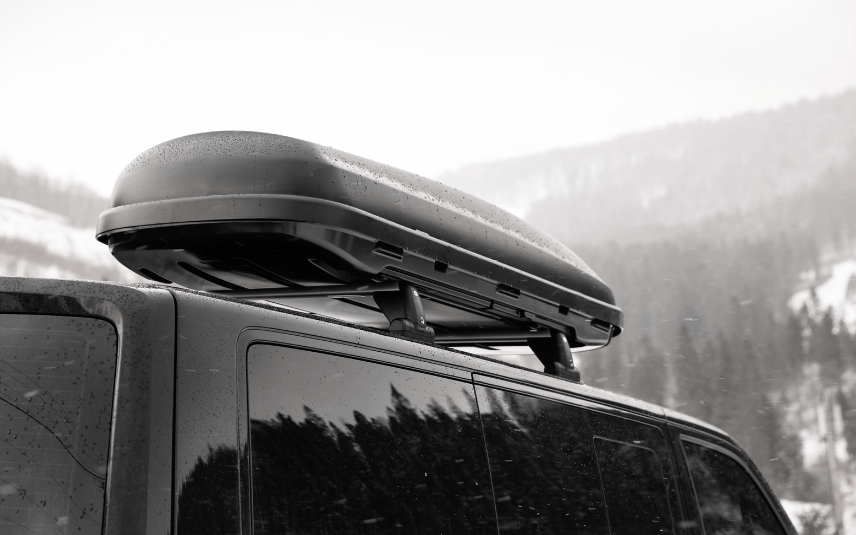 Chances are that you'll bring lots of equipment into the back. A car roof rack and straps will provide additional storage space to take everything along. A well-constructed roof rack offers secure and safe storage of your belongings and frees up cabin space for other occupants or items.
If weight is a significant concern, opt for an aluminum version; it can withstand all elements much better than steel models.
Towing Hooks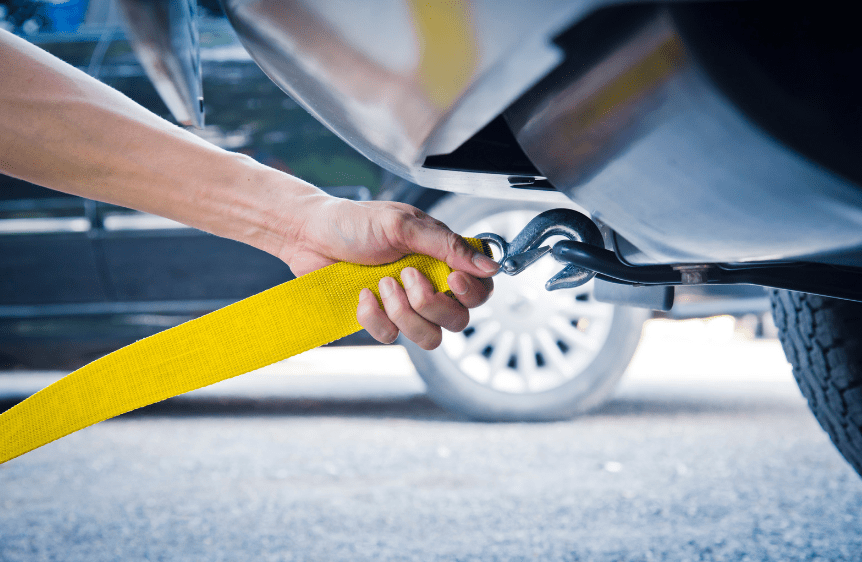 Tow Hooks are a simple upgrade that can save a vehicle and the lives of its occupants. But, sometimes, things get a bit complicated when you go off the road; this is precisely when a towing hook is necessary.
Tow hooks can be attached to the rear or front of most vehicles with frames that are easily accessible for mounting. The hook can enable your car to be lifted out of a ditch and towed back to the city if the need arises and there's no other alternative.
Off-road Headlights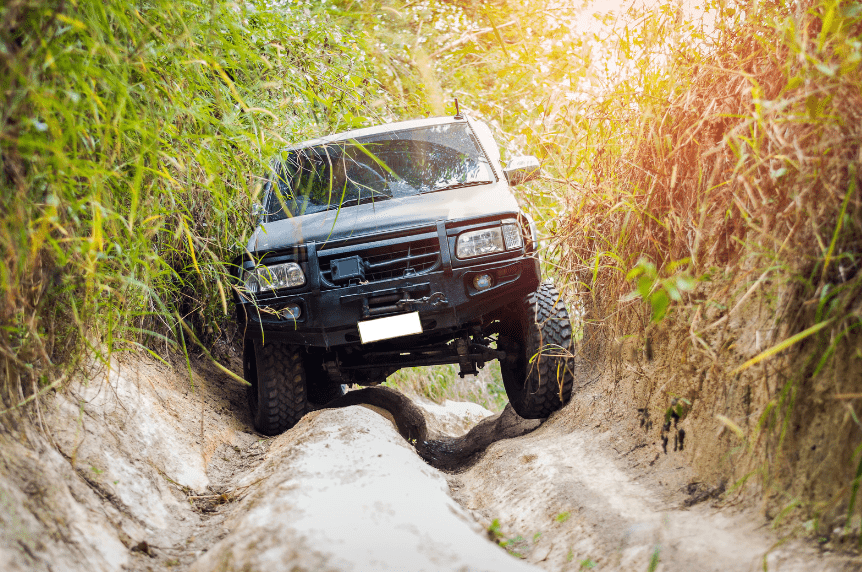 When you think of driving off-road, potholes and sharp bumps come to mind. Off-road driving presents more challenges than urban driving due to many reasons. You can face muddy and wet conditions that are difficult to manage, and off-roading is a challenge in desert conditions. Inclines and rocky terrain provide their distinct challenges.
All of this multiplies at night; therefore, you require high-end driving equipment specially for off-roading that can withstand harsh terrain and weather. Lighting for off-road vehicles comprises three bulbs: halogen LEDs or HID headlights.
Skid Plates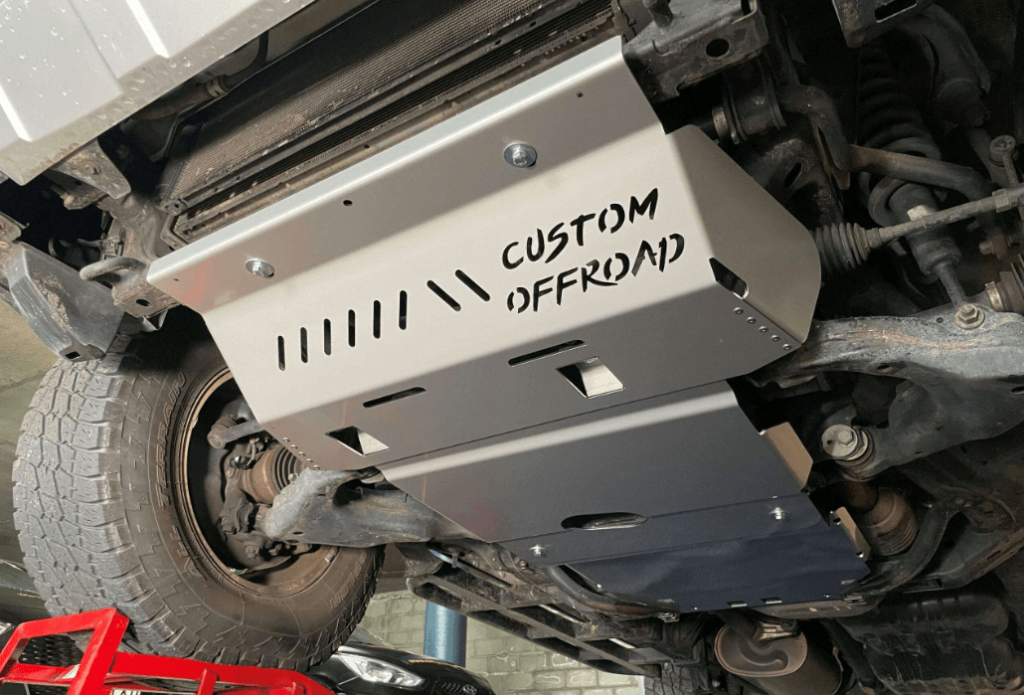 If you're a rock-crawling fan looking to shield your vehicle's underside from being torn by sharp, jagged edges of the rocks you drive over, being stranded off-grid isn't the best thing.
Skid Plates protect the engine, radiator, rear, front differential transmission, and other components of the vehicle from rocks and other rough obstacles. Skid Plates also improve the appearance of your 4×4 from the front.
Bull Bars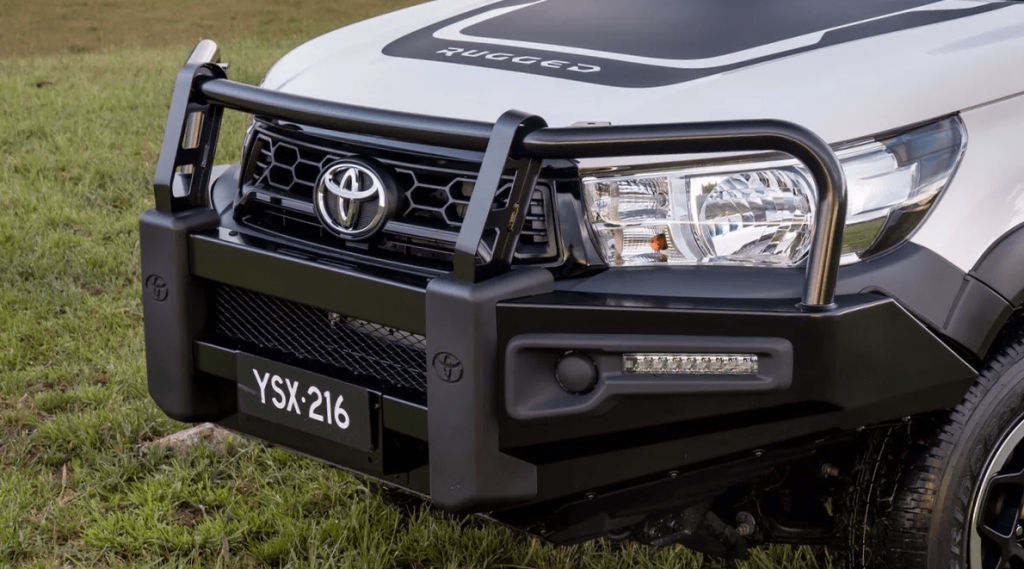 Bull bars can be called brush guards, designed to guard the front of your vehicle while you drive through the brush, grass, and everything else in your path. If you cannot go over them or through them, then bull bars are the ideal option to move forward without fear that you'll cause damage to the costly front-end peripherals of your vehicle.
Lights Bar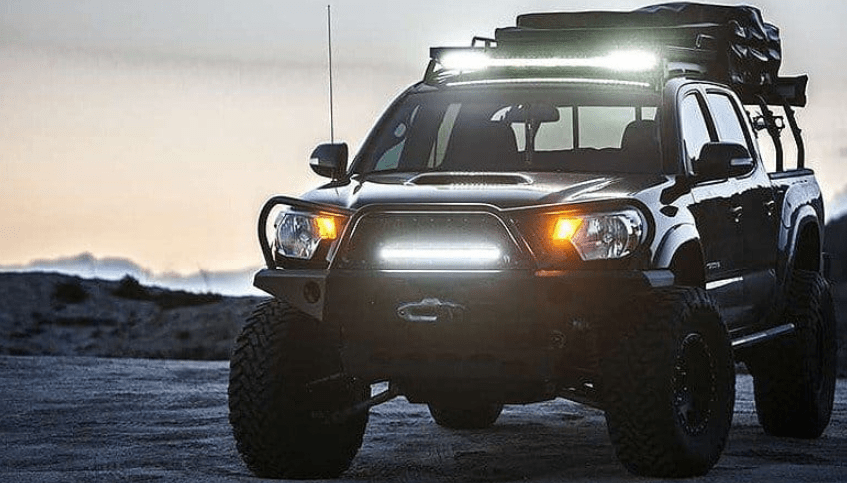 If you can't see when the sun sets, you might hit something, and your vehicle could have negative consequences. So make sure to outfit your SUV or truck with flashing, high-powered lights.
It can be mounted anywhere; typically, it is mounted starting from the front of the roof or the front bumper. A light bar provides incredibly better visibility because of its projector lights that are high intensity. This is a must-have upgrade for anyone who wants to ensure the off-road automobile is well-equipped at night.
Tires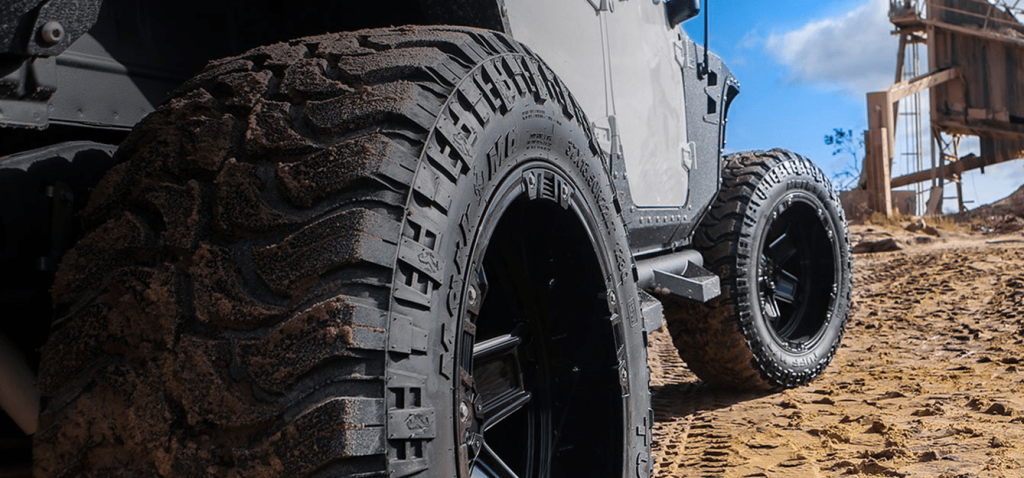 A tire that provides a smooth and robust grip on snow, dust, or mud is your primary concern when making off-road adjustments. In addition, tread patterns are designed to aid in driving under various conditions.
Off-road tires have their benefits. They are much more durable tires that provide endurance under stress and a robust treading pattern specifically designed to grip and hold onto anything from sand to rocks.
Off-road Bumpers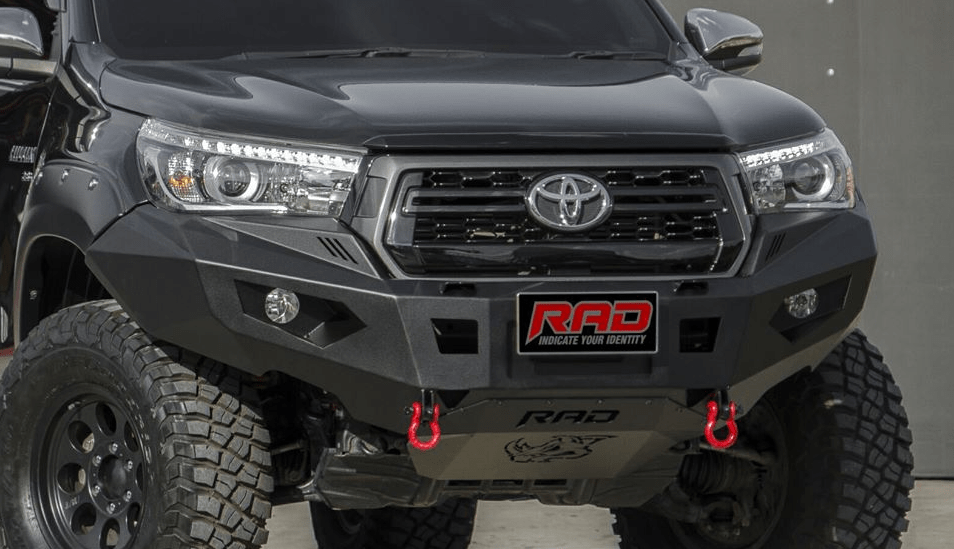 A new front off-road car bumper can prove reasonably practical, as it uses its extended components to break down and deflect any obstacles that block the vehicle's path, allowing it to create a pathway for the car to move around freely. 
Suspension and Body Lift Kits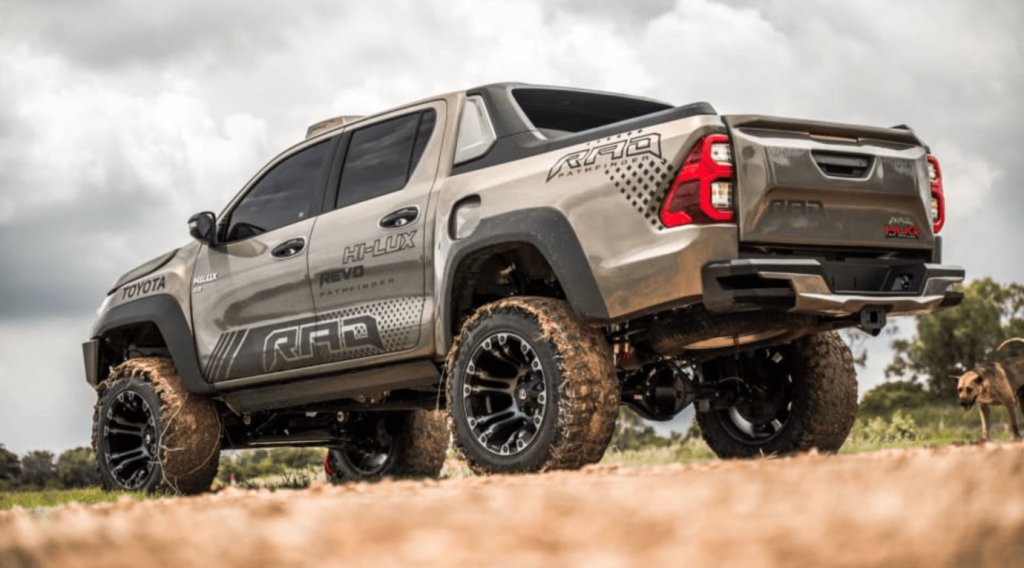 The suspension and body kits allow off-roading to increase the clearance of the ground and allow for the installation of tires with more significant levels. The suspension system is responsible for keeping the car under control and smoothing the drive. It also improves tension between roads and tires to ensure the stability of steering and smooth handling.
Locking Diffs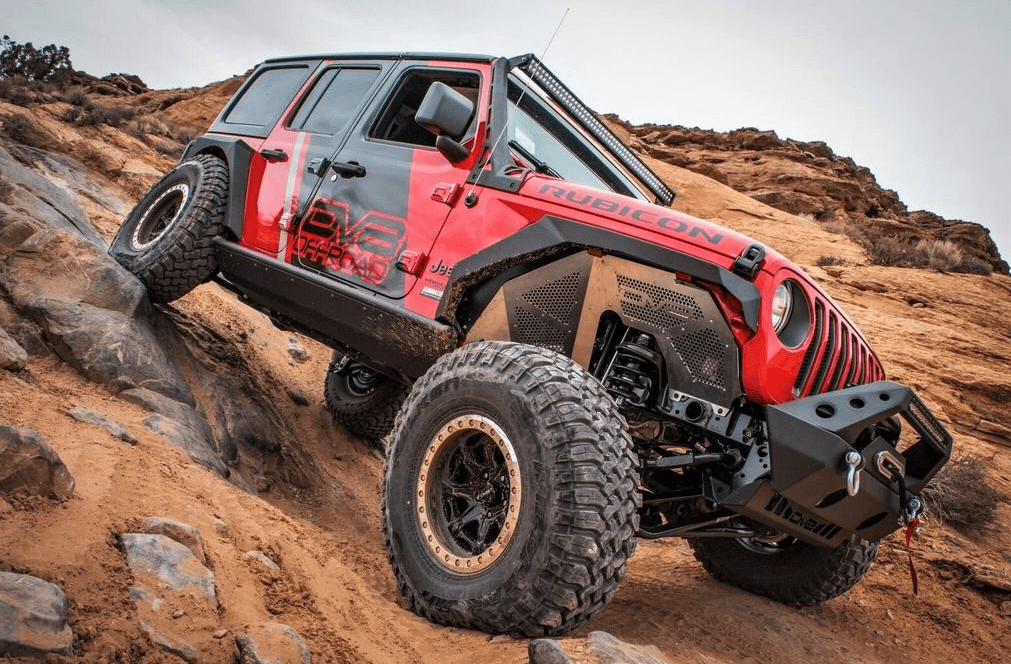 This is an essential item to be used for off-roading with seriousness. It will lock the differentials to ensure that both wheels of the axle spin continuously, without slippage. It is important to note that locking diffs should not be used on asphalt roads since it keeps the wheels from sliding as they turn around corners. In doing so, it could cause damage to the tires. This is one of the best off road car modifications.
Snorkel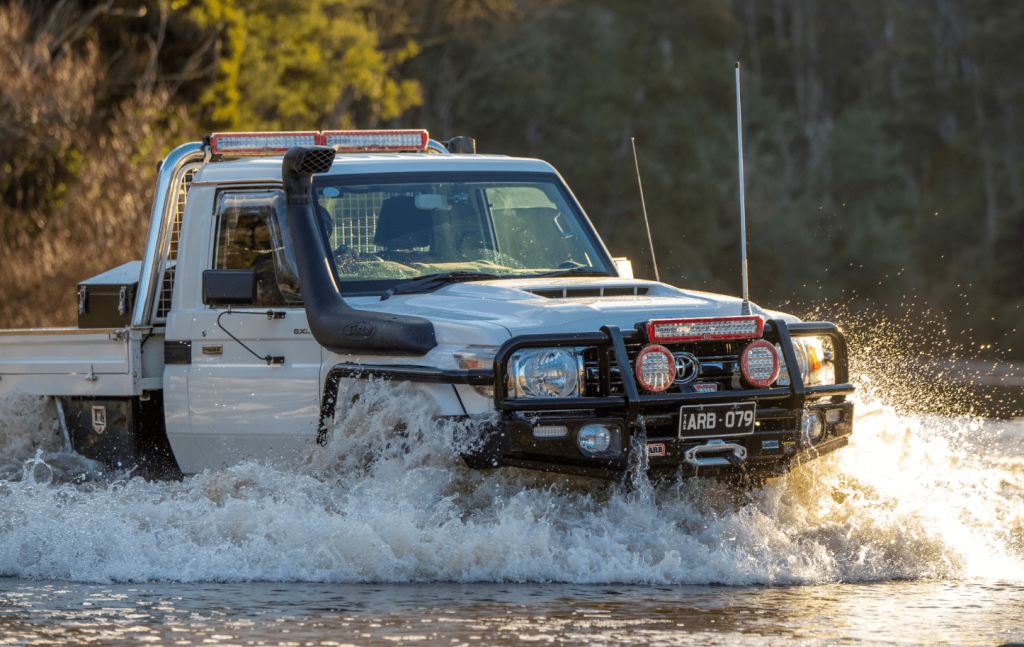 A snorkel must be upgraded to ensure that the vehicle will not stop functioning after being submerged in water for some time. This is because it directs the exhaust fumes to go out from the top of the vehicle, and a car snorkel will ensure that there isn't any water in the area that drowns out the exhaust, causing the motor to stop working.
Although this option might not apply to every off-road vehicle, it's something to think about if the component is already in stock for your specific model or can be made and installed.
Summary
These are some of the best off road car modifications. You can choose your car accessories according to your liking.