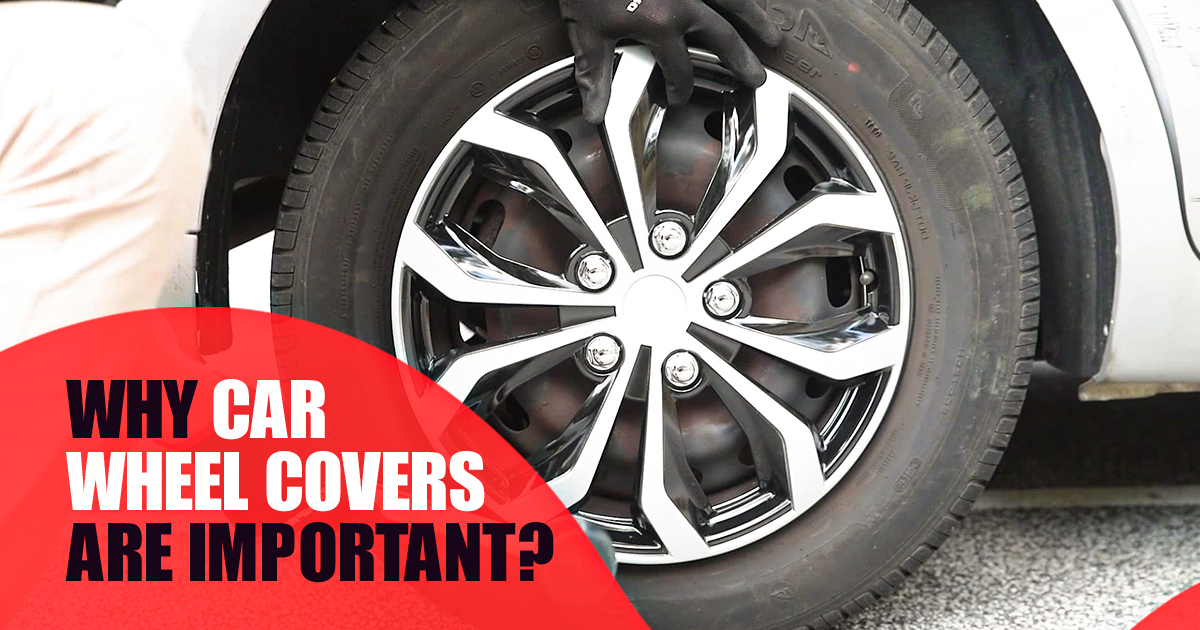 Why Car Wheel Covers are important for Your Vehicle?
Just because you force an older automobile doesn't imply you are stuck with a lame-looking trip. A car's wheel is one of its most important features. It's what allows the car to move and function. That's why it's so important to keep them in good condition. One way to protect your car's wheels is by using car wheel covers. Car wheel covers are a protective shield that goes over the wheel. They help keep the wheel protected from the elements, such as rain, snow, and dirt. This keeps the wheel in good condition and prevents it from getting damaged.
Car wheel covers also help keep your car wheel clean. When you have a cover on your wheel, it prevents dirt and other debris from getting on the wheel and into the spokes of the wheel.
There are many different types of car exterior accessories like car wheel covers available on the market.
What are Car wheel Covers?
Before we go any further, you need to know what automobile wheel covers are. These are the ornamental discs that are fitted on the wheel to cover it and provide an artistic touch to it.
Car wheel covers, often known as hubcaps, may provide an inexpensive update to your wheels. This is not an issue for newer automobile owners; low-cost alloy wheels have almost totally replaced old-school unsightly steel wheels. If you have alloy wheels, these wheel covers will modify the appearance of your car.
Car wheel covers cover the whole wheel surface and shield most of the region. Unlike hub caps, they are simple to install and remove. At the same time, the hub cap just covers the center and conceals the lug nuts. Although the Hubcap fad is no longer as popular as it once was, some individuals still want to wear them.
The phrase "hubcap" might be misleading because it is frequently used to refer to wheel coverings and ornamental rims. Hubcaps are significantly smaller portions than they are commonly thought to be, simply covering the wheel hub rather than the entire wheel. Hubcaps sold without wheel coverings are known as "centre caps."
Wheel covers differ from hubcaps in that they cover the complete circumference of the wheel. Almost all hubcaps are now incorporated into wheel covers. An "imposter" wheel cover does not come with a hubcap.
Purpose of Car wheel Covers
After distinguishing between the two most popular terms that confuse you, we can finally examine the function of automobile wheel covers on your vehicle.
Although wheel covers are not essentially required for your vehicles, you can't ignore their significance which makes them an ideal choice. Steel wheels leave lots to offer, and hubcaps or wheel covers can both improve the look of your car while also defending the wheels. Wheel covers safeguard the core stamped steel wheels, assist to prevent corrosion of mounting studs and lug nuts, and help make the vehicle more appealing at a lower cost than adding alloy wheels.
Protect Wheels from Dust and Damage
They protect your wheels from dust and damage while also concealing the lug nuts behind them. They help hold the nuts and bolts in place, lowering the likelihood of them coming off.
Provides a cool aesthetic
They not only hold the bolts and lug nuts in place, but they also provide a great look to your car. Because these vehicle wheel covers are simple to install and remove, they are a highly versatile way of giving your automobile a facelift by customizing them. You may maintain several wheels covers and switch them out for new looks on occasion.
Protection from Harsh Sun Rays
The automobile wheel covers also serve another purpose: they shield your car wheels from harmful UV radiation. Sun rays can harm your wheels if your vehicle is left in the sun for an extended period, and fitting automobile wheel covers can lessen the chance of damage.
Some of the Best Wheel Covers Available at AutoStore
Manufacturers design the car wheel covers to protect the wheels' nuts and bolts. They are the ideal choice to improve the appearance of the wheels. Wheel coverings are available in a variety of sizes. As a result, a specified size wheel cover will not work for any other wheel. Before purchasing the covers, verify that you understand the size of the wheel.
Be careful to inspect the cover material. Most of the covers consist of metal or ABS plastic. This article discusses the top wheel covers on the market at AutoStore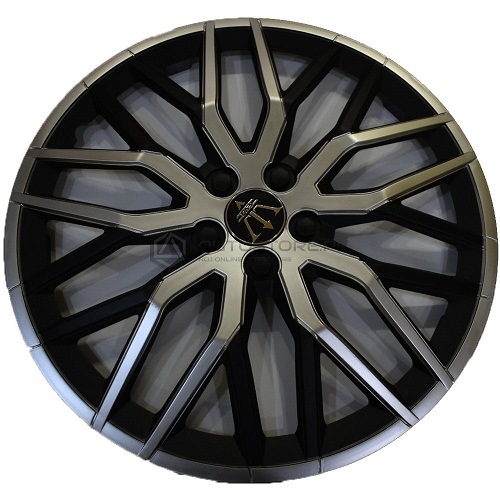 Description
If you're looking for something unique, something out of the ordinary, a Silver and Black Wheel Cover 15 Inches will deliver. These wheel covers look completely different from your typical standard hub caps as with a bar of cool silver and black finish, these accessories will take your car's appearance to new heights.
They are virtually universally compatible with both local and international automobiles. These covers will last a long time since they comprise high-quality materials and have a robust finish on their outside.
Features
Consist of high-quality material
Robust
Universal design
Size: 15-inches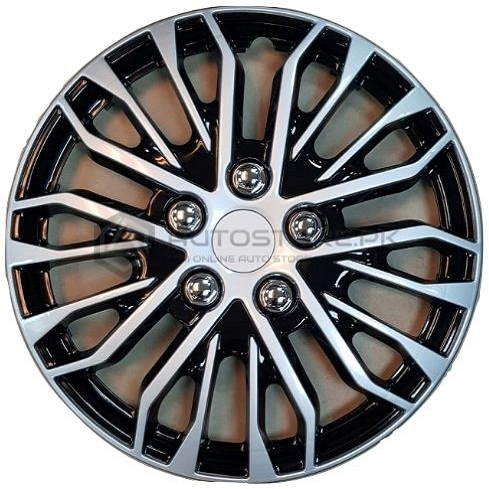 Description
Your wheel covers are vulnerable to damage on the road, which is why a long-lasting selection like the black and silver Wheel Cover is our top pick. Using these to replace your current covers can make your vehicle look more elegant and sleeker. You'll also be selecting an item that's made to last. The black and silver cover is deliberate to fit over your existing wheel and will fit practically any make and model.
The cover is weather-resistant and can withstand high heat and cold conditions. You can rely on the fit of this wheel cover once you've placed it. You may obtain a nearly personalized fit on your wheel using an adjustable retention system.
Features
Silver finishes look like metal
Universal fitment
It consists of durable material
Size: 14-inches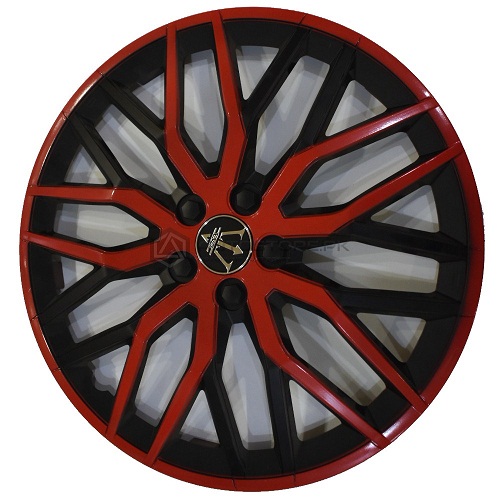 Description
If your hubcaps aren't looking their best, the Black and Red ABS Wheel Cover is just what you need. This exquisite wheel cover has the same traditional look and sensations as your original wheels. This wheel cover consists of durable ABS plastic: giving it a long-lasting appearance. Its universal style makes it compatible with many vehicles.
Features
Material: ABS plastic
Size:13 inches, 14 inches, and 15 inches
Flexible: Made to last
Only the best materials are employed to provide long-term durability
No tools are required for installation. Our novel retention ring provides a secure fit
A complete set of four hubcaps for two front and two rear tyres: which are compatible with 15-inches rim
It fits most of the 15″ Wheels!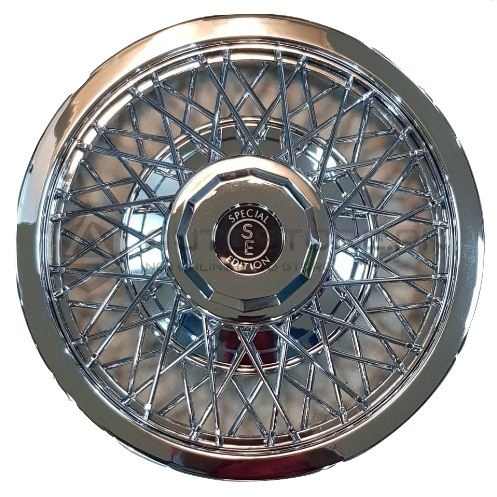 Description
Full chrome car wheel covers allow you to change the look of your ride at the drop of a hat. These chrome-plated wheel covers will fit practically any 14-inches steel wheel. They will look fantastic for years or you can change them normally depending on your mood.
Features
Great norms look universal wheel cover
Nickel plated chrome
Elegant look
Size: 14-inches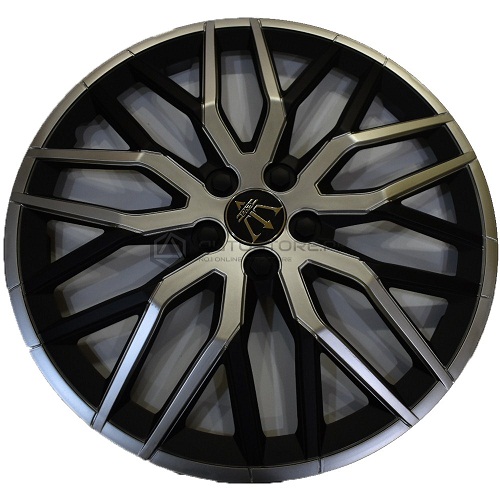 Description
Your wheel covers can be easily damaged on the road, so durable options like silver and black wheel covers are our top picks. Replacing your current hood with them can make your car look sleek and stylish. And you must choose something that will last. The silver and black covers have sleek look to match your existing wheels and will match all makes and models.
Features
Wheel covers fit most models of vehicle brands
Made from durable materials
With a beautiful, long-lasting finish
These hubcaps enhance the appearance of your vehicle
It is easy to install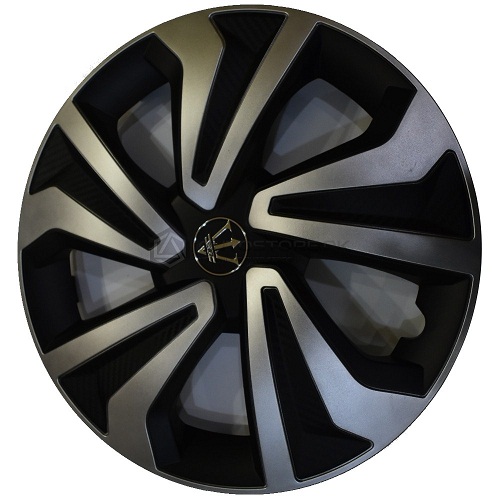 Description
These black and silver wheel covers are an excellent alternative to regular steel wheels, providing both flair and protection for your wheels. The plastic composition protects your painted steel wheels well and is the ideal option to maintain the finish if you ever decide to sell your car. You may use these ABS plastic wheel covers to replace outdated, cracked, or broken covers. Because they include adjustable rings, you may use these covers on a variety of wheels.
Features
Material: ABS plastic
Compatible with a variety of cars
Durable
It is easy to install
Size: 12 inches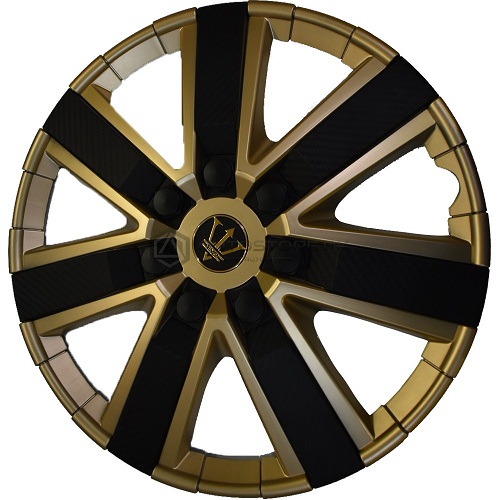 Description
If you are looking for something unique, something rare, 15-inches Gold and Black wheel covers will suit you. These wheel covers are very different from your standard wheel covers because, with Gold and black metal trim, these accessories will take your car's look to a whole new level.
These wheel covers are adjustable to suit your vehicle's tyre securely. They are compatible with most automobile models.
Features
Material is High-quality
Durable ABS material
Size: 12-inches,13-inches, 14-inches,15-inches
Two-coloured paint
Finish coat
Summary
Installing wheel accessories like wheel covers is a terrific way to give your car personality and bring it to life. They also serve the practical goal of protecting the inner of your tires from dirt and debris buildup and damage.
Remember, those wheel coverings are not mandatory, but they can improve the appearance of your vehicle. They are not extremely expensive to obtain but offer an elegant appearance to your car. So, if you want to purchase, you may select some car wheel covers from different brands or manufacturers available at Autostore. We recommend that you acquire these to safeguard your car's wheels.