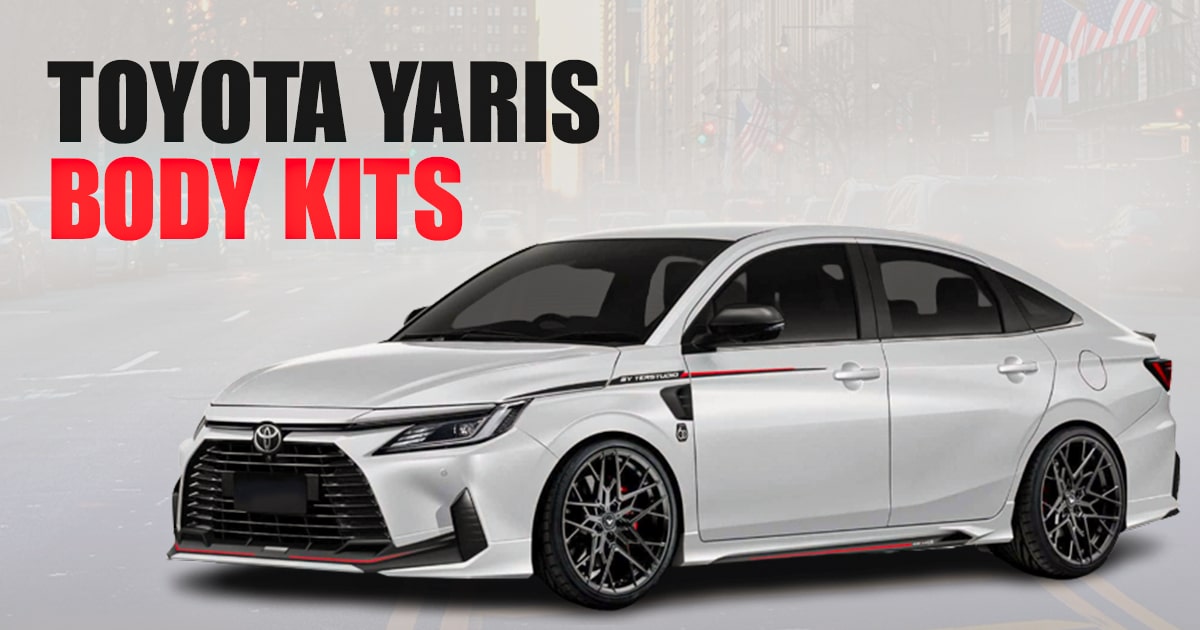 Toyota Yaris Body Kits: Enhancing the Looks of Your Yaris
Rekindle your Toyota Yaris and make it a head-turning masterpiece with Autostore.pk's captivating body kits. Indulge in automotive aesthetics and unlock your vehicle's hidden brilliance. Elevate your road presence, imprinting an everlasting mark wherever you journey. Unleash the fire within and boldly flaunt your inimitable style, igniting envy and admiration wherever you lead. Enter the majestic realm of Autostore.pk, where the boundaries of automotive excellence liquefy, and dreams morph into actual, awe-uplifting facts. With our awe-inspiring assortment of Toyota Yaris body kits, the boundaries dissolve, and your imagination takes flight! Elevate your Toyota Yaris beyond the mundane, allowing it to embody the essence of uniqueness and sophistication. Immerse yourself in the enchanting realm of automotive metamorphosis, orchestrated by the artisans at Autostore.pk, and indulge in the euphoria that accompanies piloting a truly unparalleled chariot of distinction.
Best Body Kits for Toyota Yaris 2023
Unleash the fierce elegance of your Toyota Yaris 2023 with our meticulously crafted body kits. Elevate style, ignite envy.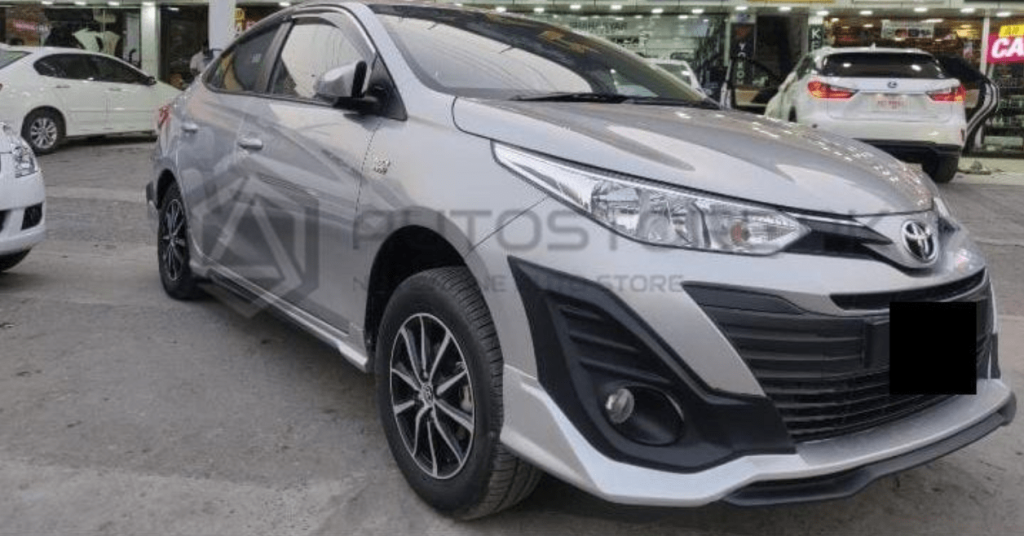 Ignite the dormant dynamism within your Toyota Yaris, for it yearns to be adorned with the splendid Toyota Yaris TRD Body Kit- tailored exclusively for the model years 2020-2023. Unleash driving excellence. Meticulously crafted, this kit harmonizes performance and luxury, enhancing your journey. Behold the captivating allure of the mesmerizing front spoiler, streamlined side skirts, and commanding rear diffuser. Together, they orchestrate an aerodynamic masterpiece that commands unwavering attention. Imbued with luxury and sophistication, the TRD Body Kit radiates an aura of grandeur and elegance, owing to its premium materials and flawless craftsmanship. Command attention as you gracefully glide through city streets, imprinting a lasting memory of automotive brilliance wherever you roam. Embrace the style-performance fusion of the Toyota Yaris TRD Body Kit 2020-2023 and make a bold road statement.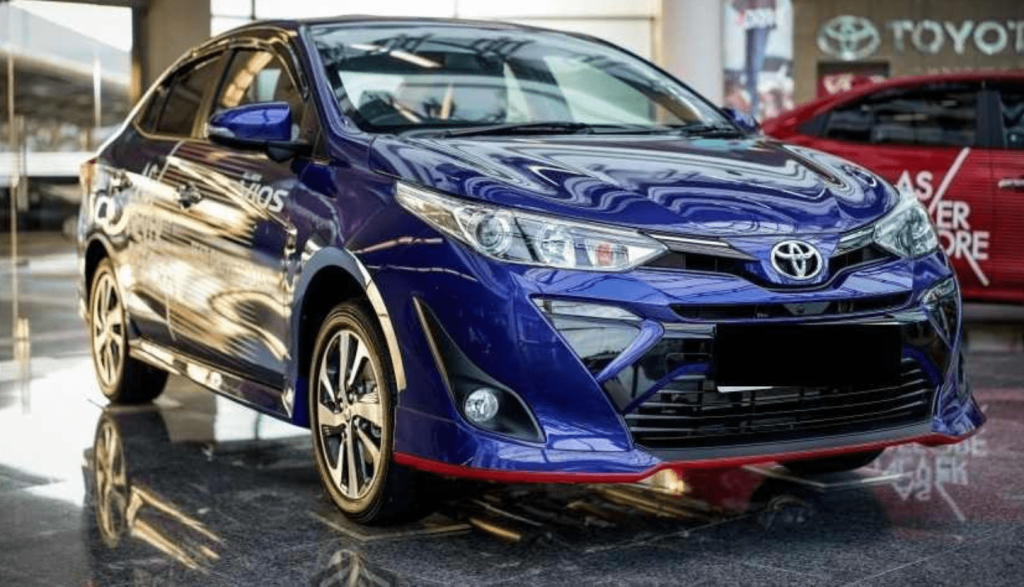 Elevate your Toyota Yaris's sleek and stylish allure with the Toyota Yaris OEM Style Body Kit 2020-2023. Augmenting its visual appeal with refined sophistication. Elevate the allure of your Toyota Yaris with the Toyota Yaris OEM Style Body Kit 2020-2023, enhancing its sleek and stylish essence to new heights. Indulge in the alluring charm of the OEM Style Body Kit, exuding a refined allure with its sophisticated front bumper, graceful side skirts, and thoughtfully crafted rear diffuser, all meticulously curated to elevate the visual appeal of your vehicle. Enhance your vehicle's plea with the refined OEM Style Body Kit, featuring an elegant front bumper, sleek side skirts, and a tasteful rear diffuser. Elevate your automotive experience.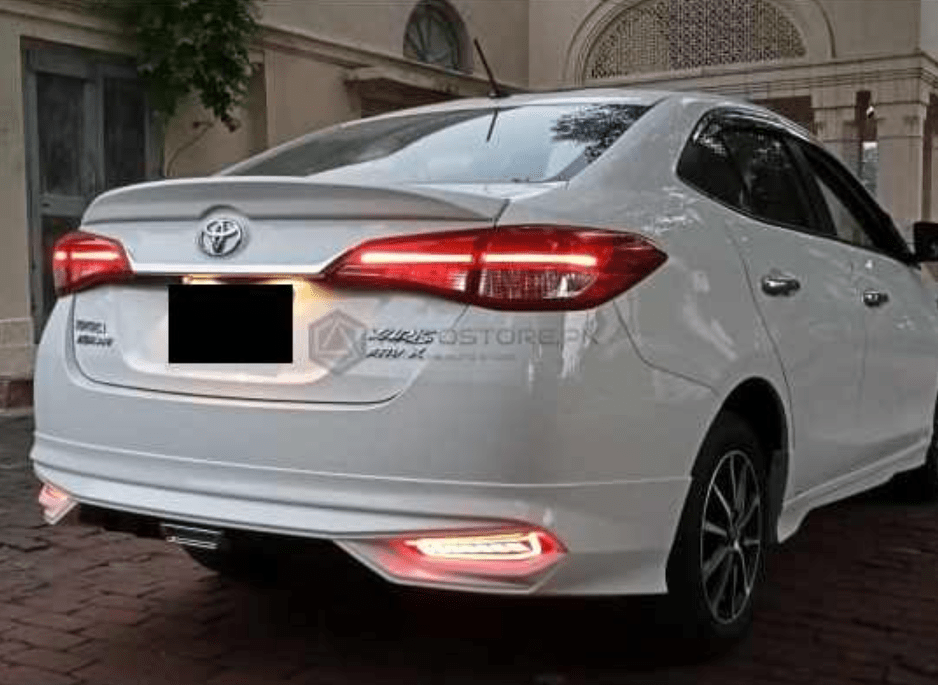 Unleash the dynamic and head-turning potential of your Toyota Yaris with the Toyota Yaris Body Kit Taiwan 2020-2023, allowing you to truly showcase your vehicle's striking and captivating presence. Enhance the sporty appeal of your car with this high-quality body kit sourced from Taiwan, boasting a sleek front bumper, stylish side skirts, and a striking rear diffuser that adds an aggressive and aerodynamic edge to your Yaris. Crafted with precision and attention to detail, it ensures a seamless fit and finish. Elevate your driving experience and make a bold statement on the road with the Toyota Yaris Body Kit Taiwan 2020-2023.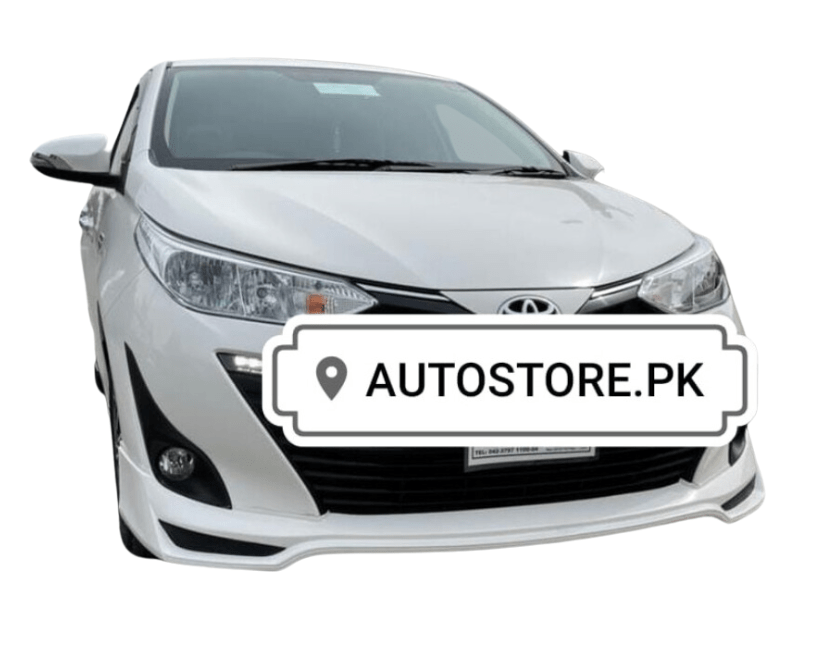 Vent the untamed spirit of your Toyota Yaris with the captivating Toyota Yaris Body Kit Thailand 2020-2023. Imported from the land of automotive brilliance, this premium kit is a testament to Thai craftsmanship and style. Prepare to command attention with its streamlined front bumper, captivating side skirts, and assertive rear diffuser as your Yaris unleashes its undeniable charisma, dominating the road with unwavering confidence. Meticulously crafted for a flawless fit and exquisite finish. This body kit is your gateway to a bolder, more dynamic driving experience. Embrace the allure of Thai automotive excellence and make your Yaris a true showstopper.
Conclusion
Ignite awe and admiration with a Toyota Yaris modification that transcends beauty, captivating all with its glorious and magnificent presence. Experience the awe-inspiring allure of your Toyota Yaris as it beats ordinary boundaries, reaching new heights of elegance and enchantment that mesmerize every passerby. Don't settle for ordinary. Explore the array of options and unleash the true potential of your Yaris with autostore.pk's remarkable selection of body kits.