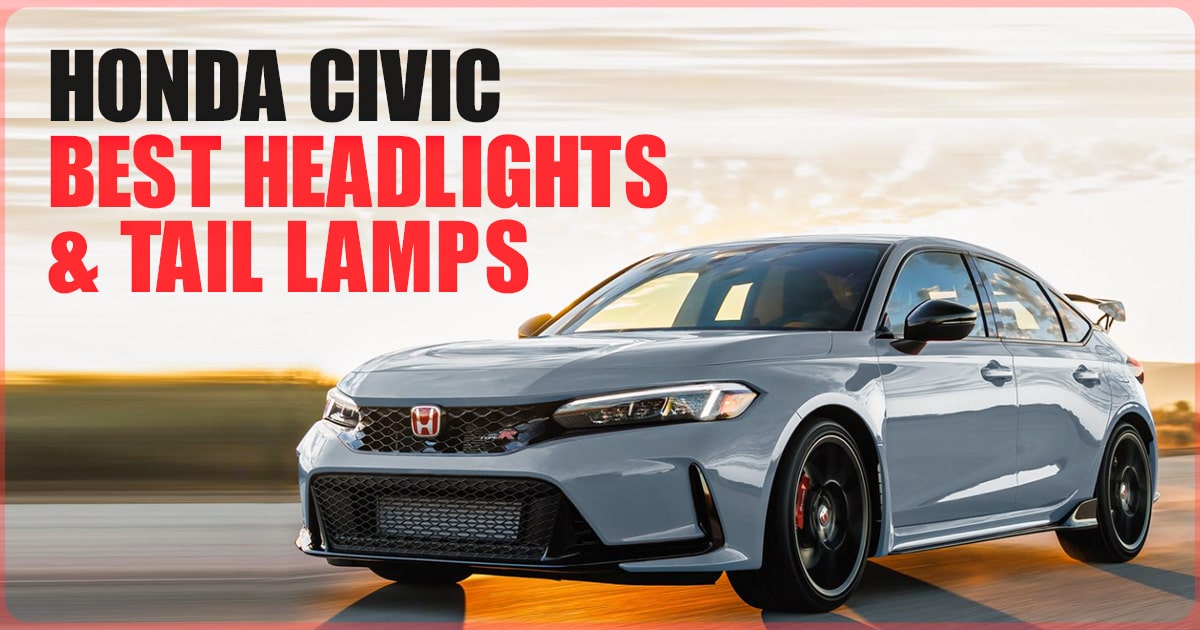 Honda Civic 2022-23: Best Headlights and Tail Lamps
Since its very launch, Honda Civic has been honored with the badge of being the most reliable and comfy car in Pakistan. Recently, Honda launched its 2023 edition of Civic in Pakistan, and Pakistani car owners and enthusiasts can not get over it. Its outstanding features and fierce look are the main reason behind its growing popularity among car owners in Pakistan. Here are some of the best Honda Civic Lights to install in your Civic 2023 that will dramatically change your Civic facade.
Best Honda Civic Headlights 2023: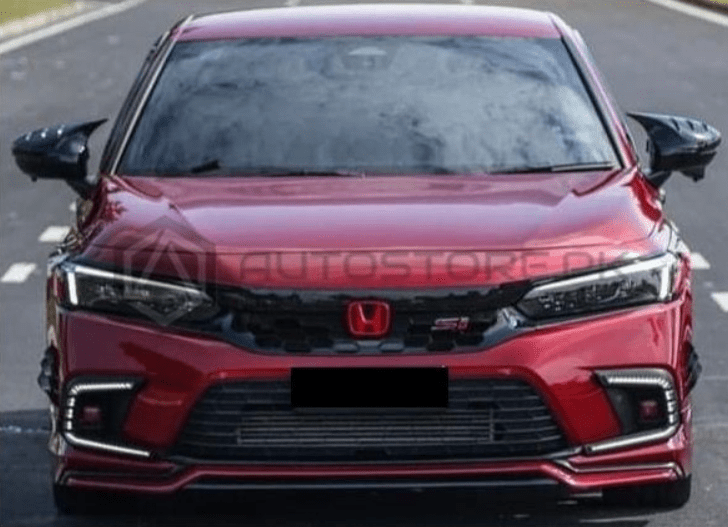 The name that tops the Best Honda Civic Lights list is RS Sensing US Model Headlights. These Honda Civic lights use Remote sensing technology to adjust to the driving environment. With water and dustproof properties, thorough protection against all weather conditions is guaranteed. The installation is effortless with compatibility with all Civic models. Overall, efficient performance and elegant style make together a complete package.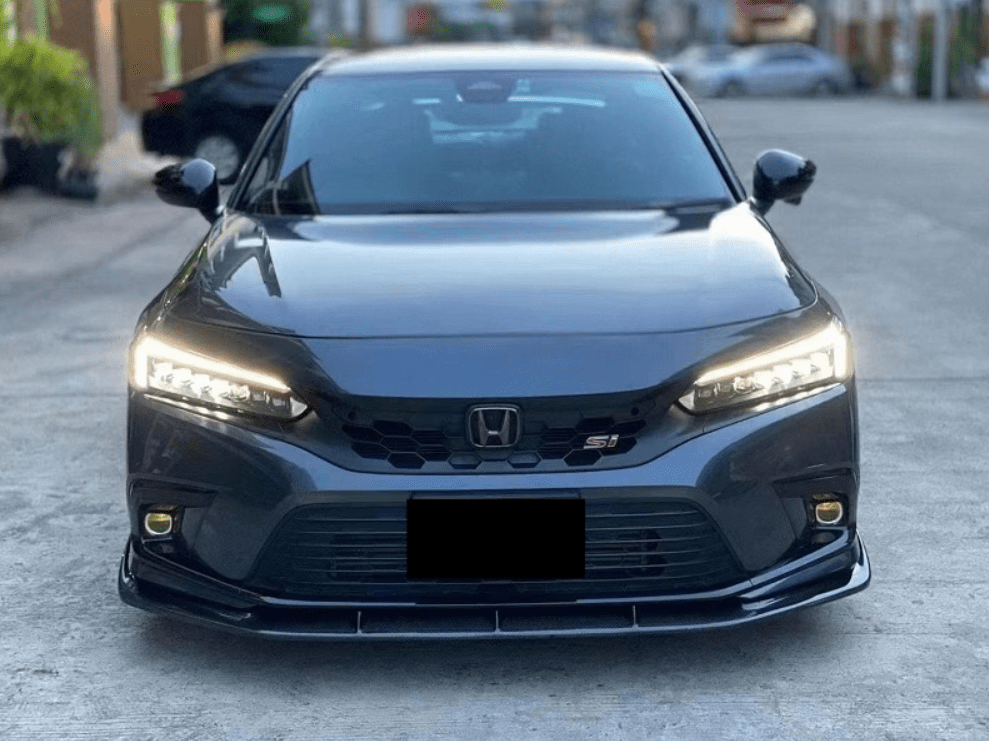 The next name among the best Civic headlights is Bugatti Style Headlights. These aftermarket alternatives are the fairest way to modernize your Civic appearance utterly. With sequential (Red, Blue, Orange, and White) LED lights, Bugatti Style Headlights provide the best nighttime visibility. The headlights come with focused beam lights and led lights. Unlike High Beam headlights, Bugatti Headlights emit soft yet bright light ensuring visibility to pedestrians and fellow drivers, minimizing the hazards of road accidents.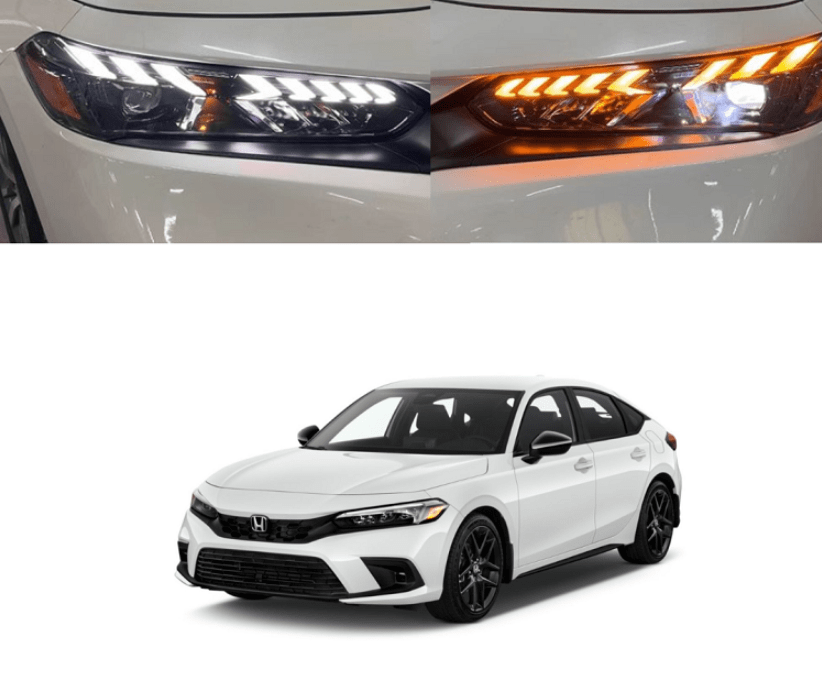 Boost the aggression of your Honda Civic by installing these Audi E-Tron GT Style Headlamps. It's created with premium-quality material, and these wedged-style headlights ensure absolute safety by providing a clear sight of the road. The dynamic display and the advanced RS sensing make Audi E-Tron GT Style Headlamps the best choice for your Honda Civic in terms of look and security. Plus, the pricing is very much in budget, only 1.6 lac!
Best Honda Civic Tail Lamps 2023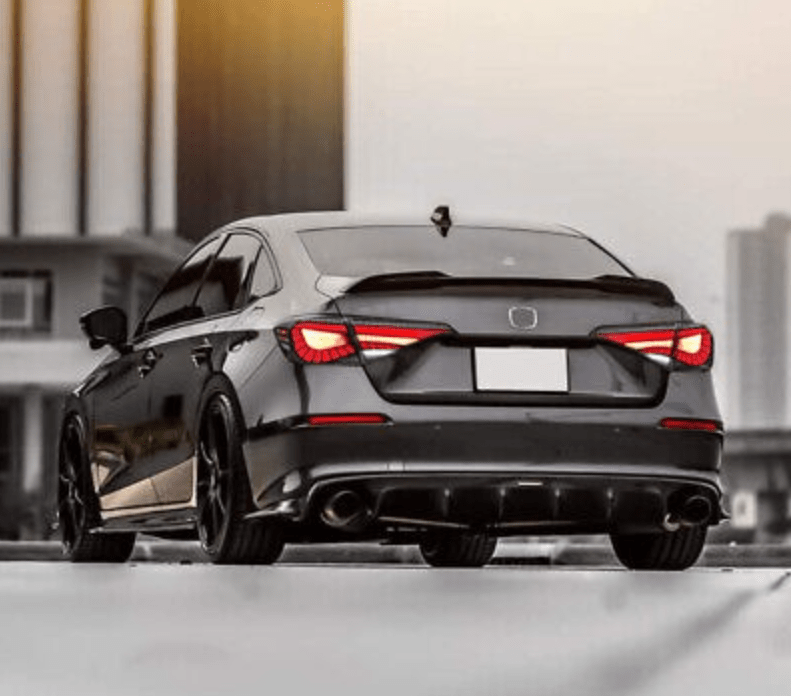 Just like headlights, the prime purpose of tail lights is safety. If you are searching for the best civic tail lights for safety and performance, consider installing Snake Style Tail Lamps Smoke to your Honda Civic 2023. Made with high-quality polymers, these dust and waterproof headlights ensure resistance against all weather and road conditions. Compatible with all Civic models, Snake Style Tail Lamps are easy to install with efficient night visibility, durability, and excellent performance.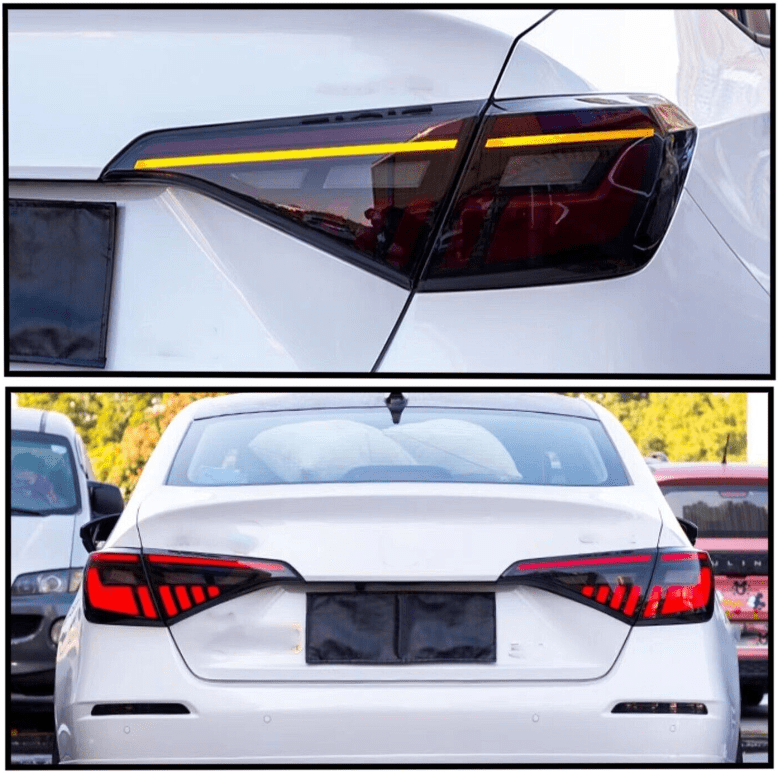 A bold and aggressive mix of Red, Orange, Yellow, and White, the Honda Civic Smoke tail lamps V2 is the modification you will never regret. Beautiful sequential light pattern glowing in the dimness of the night enhances the already aggressive appearance of the car. The switches make the headlights installation neater and finer, which was unavailable in V1. Some of the features of Honda Civic Smoke tail lamps V2 include:
Efficient dark visibility

Durability

Water-resistance

Dust-resistance

Longevity

Plug n Play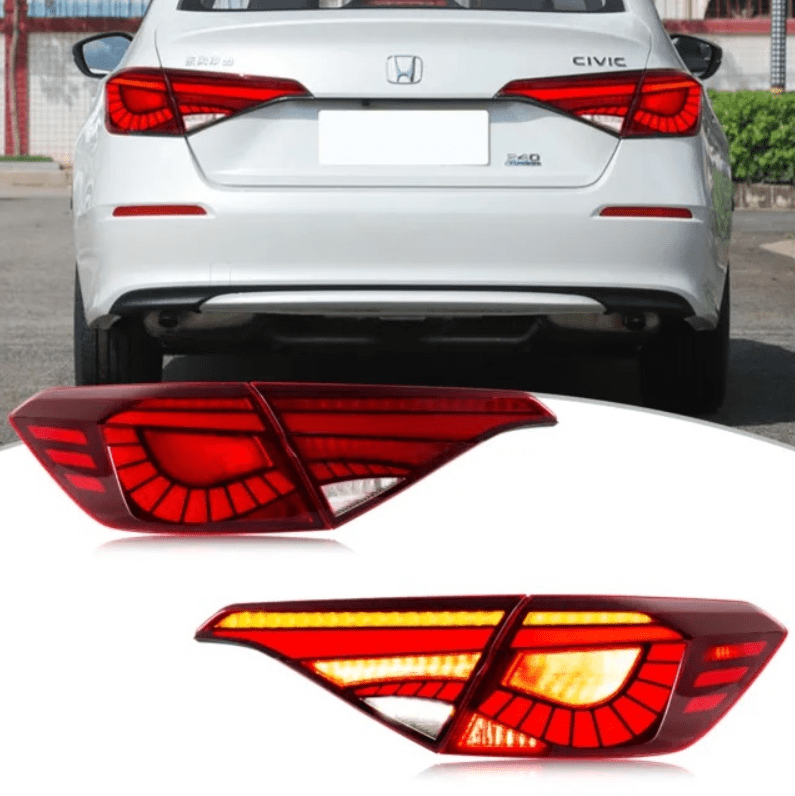 Last, the final name on the list of most demanded Civic Tail lights is the Snake Style Tail Lamps (Red). Unlike their Milky counterpart, these red ones demonstrate a sharper sequential pattern with more design aesthetic addition. Manufactured of high-quality ABS plastic, these Snake-Style Red Tail lamps are enduring and cost-effective. The lens is made of polycarbonate for shatter resistance in case of any casualty. These rear lights offer painless installation and compatibility with all Honda Civic models.
Conclusion
Regarding passenger safety, Head and tail lights play a pivotal role as they make driving possible during nighttime by providing enough light to be vigilant and avoid any safety hazards on the road while driving. They also make driving possible in severe weather conditions like heavy rainfall, fog, smog, sandstorm, etc. Moreover, they enhance a car's charisma by changing its overall look from classy to bold and aggressive.
Head and Tail lights are essential car accessories that can change a car's look quickly. We discussed today the importance of head and tail lamps in terms of safety. We suggested the best Civic Head and tail lights for your Honda Civic 2023 to further glamorize the overall appearance along with the assurance of driver and passenger safety by offering impressive features like RS sensing, bright night visibility, durability, soft beam, and more.
Before opting for a head or tail lamp for your four-wheeler, double-checking the product material and all the offered features is crucial as it not only decides the outer look of your car but is also responsible for the security of the person driving, passengers, pedestrians and other drivers on the road. We hope you find this article helpful in deciding the best Head and rear lights for your Honda Civic 2023. Stay connected for more relevant content. Have a safe drive!