Modellista Vs TRD | Which Body Kit Makes The Prado More Charismatic?
The Toyota Prado is a luxury vehicle that should have elegance. It's essential to make it more charismatic, significantly if you drive on the highway where many other cars are present. Many people say Modellista body kits are better because they produce high-quality products which will last long; however, TRD also makes good quality products. So, what do you think? Which one is better for your car?
What is a Body kit?
Body kits for cars are, essentially, a way to install a new or previously installed part onto the existing frame of the vehicle. There are a wide variety of body types available for the installation of body kits for cars.
The options available include different wheels such as ultra-high-performance tires, soft and firm tires, and more. You can also purchase exhaust systems as well as various kinds of lights and spoilers.
Additionally, it comprises bumpers for the front and rear along with side skirts, spoilers, bonnets (bonnet scoop), the rear and front side guards, and roof scoops.
The Prado TRD Body Kit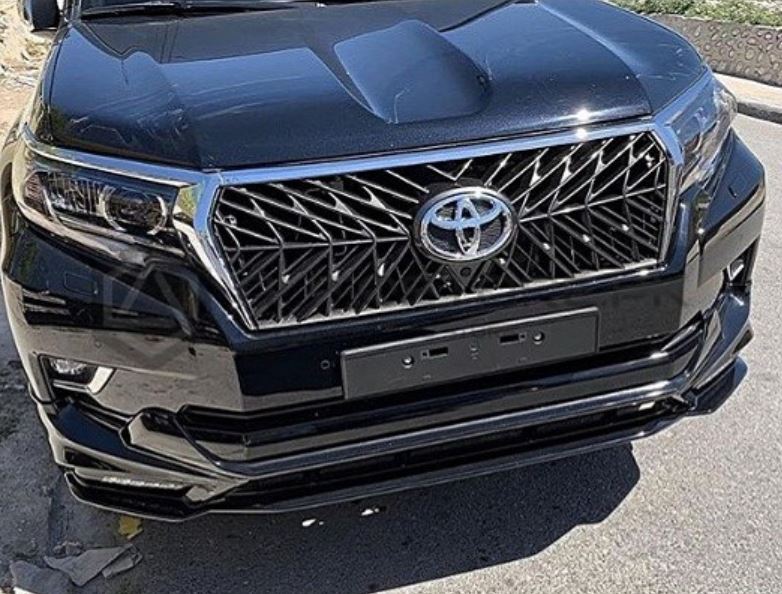 The Prado TRD body kit is one of the latest and most popular kits that you can find in the automotive aftermarket. There are a lot of benefits to purchasing the TRD aftermarket body kit instead of the factory OEM or aftermarket replacement parts. 
The TRD body kit is designed for drivers who demand a high level of performance from their car. It provides better looks, better performance, and superior value for money by upgrading your vehicle's body at the same time. Many people choose to purchase this body kit style rather than spend money on OEM parts with all these benefits in mind.
Pros of the TRD Body Kit
The Prado TRD body kit is designed to give your car a more aggressive look that is both stylish and functional. The new body kit includes many high-quality and durable components that make your vehicle look ready to take on the streets. The body kit features a new strut bar that is higher than stock and features Front Spoiler with LED/without LED, Rear Bumper Spoiler, High Response Muffler, 18 Inch Alloy wheels, and side skirts, and rear bumper covers.
Cons of the TRD Body Kit
The price for this kind of body kit can be a little more than some others. If you plan to change a whole lot of your car, it might be worth it to have it put on right. But if you just want to give your vehicle a facelift, then go for the standard. The TRD body kit can be yours at a great price when you buy it from an online auto store.
Prado Modellista Body Kit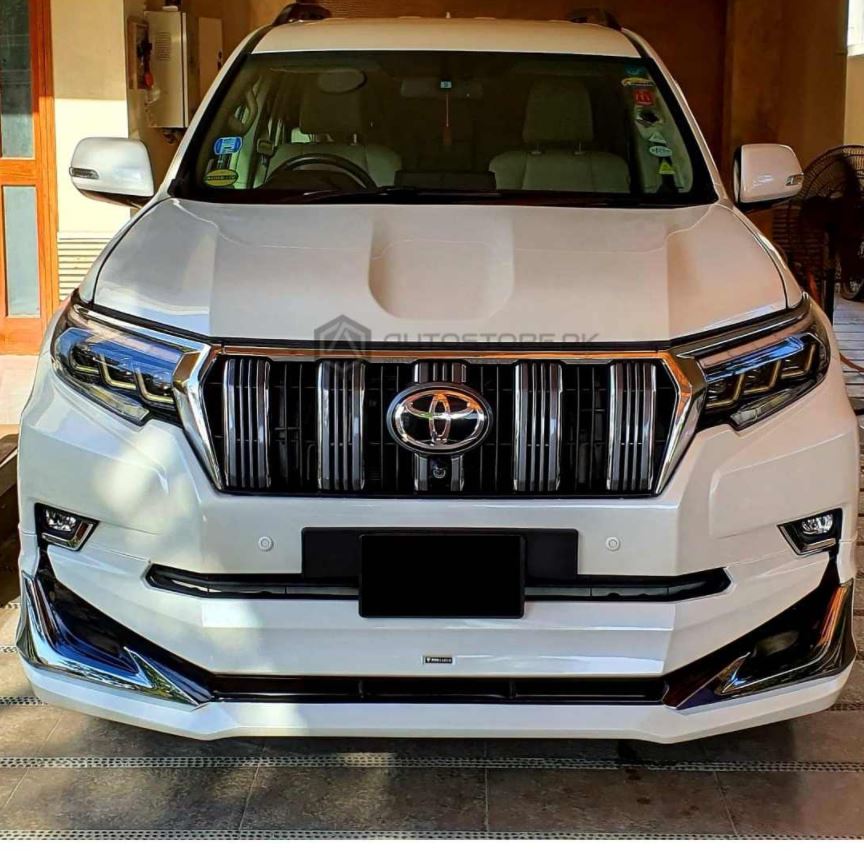 The Prado Modellista body kit is an excellent choice for anyone in the market for a new vehicle. This full exterior body kit comes with fiberglass front and rear bumpers, side skirts, and a front bumper. It also features a fiberglass air vent and front grill. Some of the Modellista kit highlights are the fiberglass front and rear bumpers, front and rear side skirts, front and rear mud flaps, and a fiberglass front spoiler. The kit also includes a fiberglass front fender and front lip.
Pros of Modellista Body Kit
The front bumper contains two pieces; One piece is molded after the OEM Toyota fiberglass bumper. The other piece consists of a fiberglass front bumper, side skirts, and a fiberglass rear bumper. In addition, the kit comes with front and rear mud flaps that deflate to allow access to the underbody. 
It also has a foldable wing deck. The steps are automatically enlarged and are stored with the closing and opening of doors. It is possible to walk through the door smoothly without putting your legs up to the ceiling. When it is stored, it makes a more comfortable and fashionable side view.
Cons of Modellista Body Kit
The Prado Modellista front bumper does not come together as expected due to some issues during installation, especially if done by third parties who may have never installed such components before, resulting in additional expenses being incurred afterward.
Modellista vs TRD Body kits
It is challenging to determine which kit is better; however, Modellista is the clear winner when comparing quality to charismatic features for the Prado body kits. After all, you don't want to spend money on an inferior quality product that will not hold up to the challenges of off-road driving. Modellista offers more features and accessories as compared to TRD. Also, when comparing prices, Modellista is a better choice to make Prado Luxury for the road.