Top 9 Useful Car Accessories
Your brand-new car will include a variety of aesthetically pleasing and practical characteristics. However, there may still be certain aspects of the vehicle that you wish to customize according to your tastes. This is where useful car accessories come into play. Learn more about the necessary useful car accessories Online in Pakistan.
This article has compiled 9 useful car accessories to improve your driving experience. We'll review each accessory's function and how it might enhance your driving experience. So let's dive in and explore these practical accessories.
Dash Cam

Installing a dash cam has become all the rage these days. They are small cameras that can provide valuable evidence in the event of an accident. The recorded film can support your claims of rude or disrespectful road users. Many insurance companies offer discounts to drivers with a dashboard camera since they help reduce fraudulent insurance claims and provide valuable evidence in accidents.
There are different types of dashcams; such as: Front-facing cameras that are typically mounted on the dashboard or windshield and are designed to record video footage of the road ahead.
Rear-facing car dash cams are mounted on the rear windshield to record video footage of the area behind the car.
Dual-facing cameras, as the name implies, can be mounted to both windshields of a car to capture footage both ahead of it and behind. This type of camera records video footage showing both areas.
Phone Holder

If you rely on your phone constantly, investing in a phone holder makes sense. A holder allows you to safely and conveniently use it while driving without holding it in your hand, reducing the risk associated with distracted driving and hand cramps. Furthermore, its hands-free functionality makes using GPS or playing music hands-free convenient when needed. There is an array of phone holders available on Autostore.pk that may suit different tastes; look for one which allows easy access to all buttons, ports, and features on your phone holder and compatibility between car models!
Seat Covers

The most noticeable interior elements of an automobile are the seats. Car seat covers not only improve the overall appearance of your car but can also protect your interior from wear and tear. Aftermarket Car Seat Covers can assist in achieving that. Several possibilities are available, so you may pick the one that best matches your needs.
There are leather seat covers made of high-quality leather that can provide a luxurious look and feel to your car's seats. Furthermore, other materials, such as cotton, polyester, and nylon, gives you a more affordable and durable option.
Portable Vacuum Cleaner

Maintaining a clean, clutter-free car interior should be a top priority. For this reason, you ought to always have a portable vacuum cleaner with you. A clean car interior is vital for maintaining good health. A portable vacuum cleaner can help remove dust, dirt, and other allergens that can cause respiratory problems. Not only that, but it is a cost-effective solution for keeping a car's interior clean. Eliminating the need for expensive professional cleaning services. You can easily buy a car vacuum cleaner from Autostore.pk without any hassle.
Air Purifier

If you want to keep your car smelling fresh and healthy, then a car air purifier is what you need. This can be especially helpful for individuals with allergies or asthma. Air purifiers can help to remove unpleasant odors from the car, such as smoke, food smells, and musty odors. The quality of air in Pakistan is questionable at best by eliminating harmful particles and pollutants from the air. An air purifier can help to promote better health and well-being for the driver and passengers in the car. Different types are also available such as carbon, HEPA, and iron air purifiers. All of them are available on Autostore.pk.
Jump Starter Kit

A nightmare for every car owner who has a dead battery in nowhere. Consequently, one should always have a car jump starter kit. A jump starter kit can save time, allowing you to jump-start your car quickly and easily. The kit can help you start your car in emergencies, such as if the battery dies and you are stranded.
Knowing that you have a jump starter kit in your car can provide peace of mind, as it can help you deal with unexpected situations. Such as a dead battery, quickly and easily. Different types of jumper kits are available on Autostore.pk, such as Portable jumper kits, Heavy-duty jump starter kits, etc.
Mobile Charger

In an emergency, such as a breakdown or accident, a portable charger can assist in guaranteeing that your phone is charged. Having a car mobile charger in a car is essential as it ensures that your devices are charged and ready to use on the go. 
There are several different types of chargers available such as:
USB car chargers: These chargers are made to slide into the vehicle's accessory or cigarette lighter socket and supply electricity via USB ports.
Wireless vehicle chargers: These chargers use wireless charging technology to charge compatible devices without cords.
Dual USB car chargers: With several USB ports on these vehicle chargers, you can simultaneously charge several devices.
GPS Tracker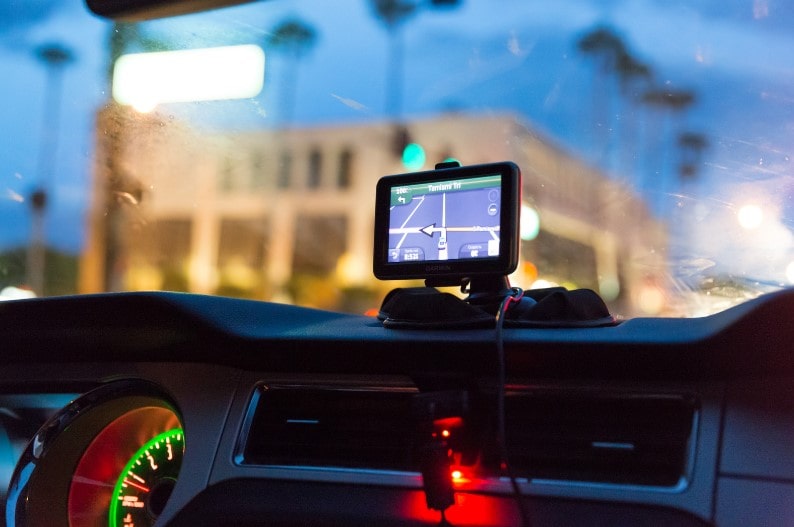 A car GPS tracker may help you locate your vehicle quickly and accurately in an emergency. Moreover, planning trips and avoiding traffic jams are two things that a GPS tracker may help you with.
You can buy different types of GPS, such as real-time GPS that provide real-time location tracking and allow you to monitor your car's location from a remote device or portable GPS trackers that can be easily moved between vehicles and provide location tracking on the go.
Blind Spot Mirrors

Blind spot mirrors give the driver a wider view of the car's surrounding area, making it simpler to identify potential blind-spot or vehicles. They enable drivers to detect likely objects or vehicles in their blind zone when changing lanes or merging onto a roadway. These mirrors are essential in helping prevent accidents.
You can buy these blind spot mirrors from Autostorepk, depending on your taste. There are different kinds available such as Stick-on mirrors: These mirrors give a broader view of the blind area and are attached to the side mirrors of an automobile using adhesive backing.
Convex mirrors are curved mirrors that offer a broader field of vision, facilitating the visibility of potential objects in the driver's blind area.
Blind spot mirrors incorporated into the side mirrors of certain vehicles provide the driver a wider view of their blind zone.
By allowing drivers to see vehicles or objects in their blind spot, car blind spot mirrors can help reduce the risk of accidents when changing lanes or merging onto a highway.
Conclusion
Car accessories are essential in elevating driving experiences and assuring passenger safety and comfort. In this article, we have identified nine useful car accessories to enhance any vehicle owner's driving experience and guarantee passenger comfort and safety. Choosing high-quality accessories suitable to both your individual needs and budget is of utmost importance; Autostore.pk offers an impressive online store in Pakistan which stocks everything from audio systems, seat covers, and GPS trackers to much more!