Improve the overall Structural Strength of your Isuzu D-Max
Introduction:
Isuzu D Max can be considered as one of the best lines of pickup trucks in Pakistan. It can be held in competition with famous names like Toyota Fortuner etc. With its good looks, maximum off-roading capabilities, and modern-day styling, it can be considered as one of the best off-roading pickup trucks in Pakistan.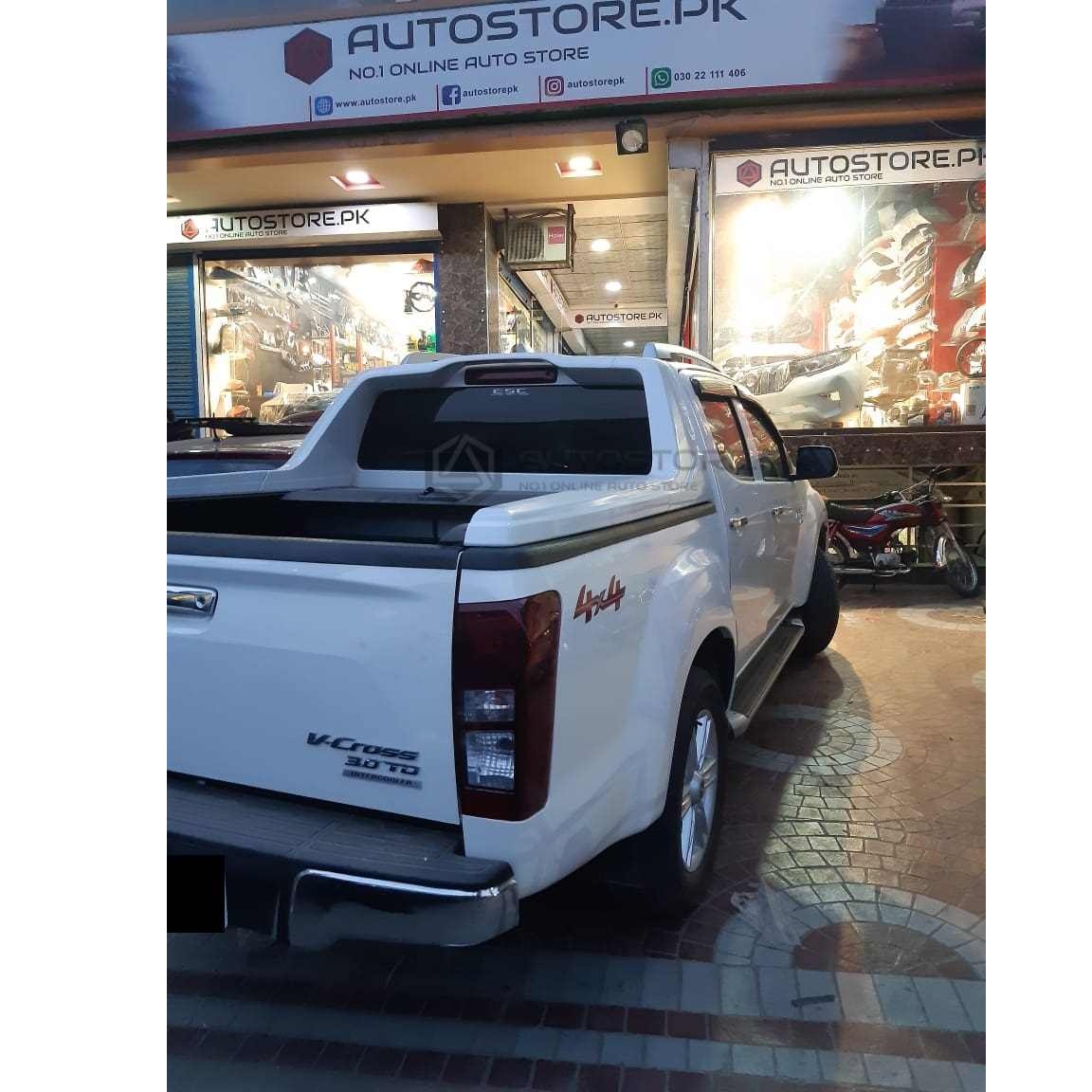 Customization:
The next step that Isuzu D Max owners prefer after owning this 4×4 off-roader is its modification. A number of customizable options are available throughout Pakistan. These aftermarket accessories not only enhance the beauty of the overall product but also play their part in improving the performance, practicality, and hence, versatility of the vehicle. 
For the owners of Isuzu D Max, one of the most prominent aftermarket accessories that D Max owners prefer to get installed as soon as they purchase their pickup truck is the Isuzu D Max Roll Bar.
Looks:
Isuzu D Max Roll Bar can be considered as a significant improvement in the overall structural looks of Isuzu D Max 2020. The number of eyes it attracts in everyday life can commonly be mentioned as the amount of styling it produces at its first glance. 
The smooth yet curved finish from the edges defines the premium-ness of the roll bar for Isuzu D Max. Its two-tone finish shows the number of details which has been focused on its manufacturing. A careful analysis in terms of designing and attractiveness has been done that attracts a lot of attention, especially of 4×4 off-roader enthusiasts. Hence, it elevates the overall looks of your Isuzu D Max up to a greater extent.
Features:
The roll bar also consists of a cut space for the tail brake LED strip lamp. This additional space for the brake LED strip lamp gives an additional warning to the car behind about when the brakes are being applied. Hence, preventing heavy collision and major damages. Therefore, it does not hide the functionality of the original tail brake LED strip lamp. This feature comes as a built-in aspect in the Isuzu D Max Roll Bar.
Styling:
Isuzu D Max Roll Bar is not everything about looks, attractive visuals, and aesthetics. It is also about the styling of the vehicle and provides a boost in its overall elegance on the roads. The Roll bar's unique and classy build makes your Isuzu D Max stand out of the crowd by providing it a distinctive shape and structure that is pleasing to the eyes. 
Along with its styling, a number of features can also be equipped using this Rollbar. Additional off-roading lights can be equipped for both front direction and back direction with the help of this Isuzu D Max Roll Bar.
Conclusion:
Roll Bars, as being said before, can be considered as one of the most important aftermarket accessories for 4×4 pickup trucks in the case of styling and looks. If one owns a heavy pickup truck with a lot of performance factors packed within like Isuzu D Max, they should definitely consider going for installing a Roll Bar kit on their 4×4. A lot of Roll Bars are available in the market but only genuine dealers like autostore.pk promises to deliver the best and genuine product in the best price range. If you are looking to equip a decent and genuine Isuzu D Max Roll Bar on your Isuzu D Max  2020, head over to autostore.pk and place your order today.