Car Cleaning Kits, Tools And Accessories You Must Have
A clean car is a source of pleasure! You would surely not want to sit in a stinking vehicle with the dirt accumulated around it in various places. Keeping the car requires daily, weekly, and monthly activities. Together, they help in increasing the longevity of the vehicle. If you are one of those people who can't wait in the queue for your car to get washed by a professional, you can always do the deed at your home. Numerous car cleaning kits are available in the market, enabling you to clean your car yourself.
Car cleaning products are unlimited! You need to look for those offering the exact features you desire. Some of them are so amazing that they reduce the burden on you and save a lot of your time. This article lists down some of the best car cleaning products that you can get your hands on.
Car Cleaning Tools
Vacuum Cleaner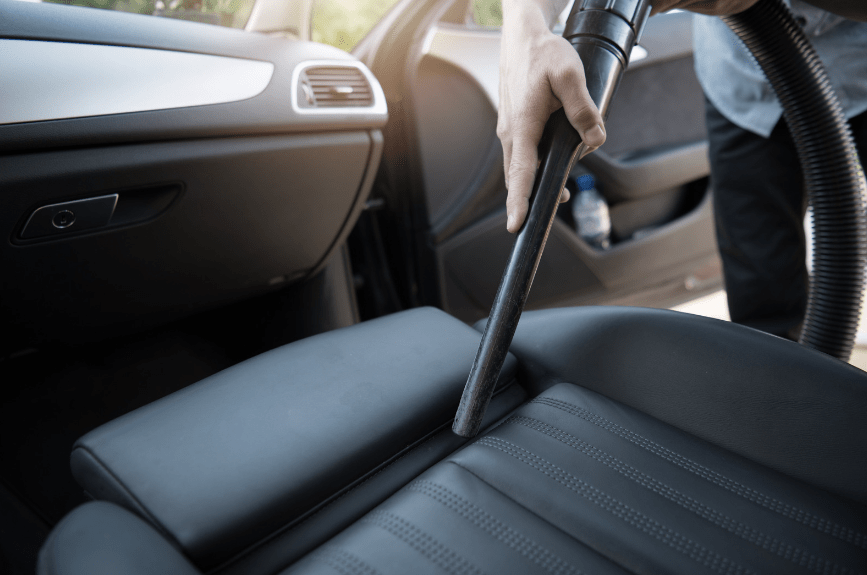 Gone are the days when a vacuum cleaner would be used just for cleaning the house. Now, there are special vacuum cleaners customized for your car. Over the last few years, car vacuum cleaners have become popular amongst car owners. They are readily available and are one of the best car cleaning tools! Hence, it is increasingly becoming one of Pakistan's most sought-after Car Accessories.
Pressure Washer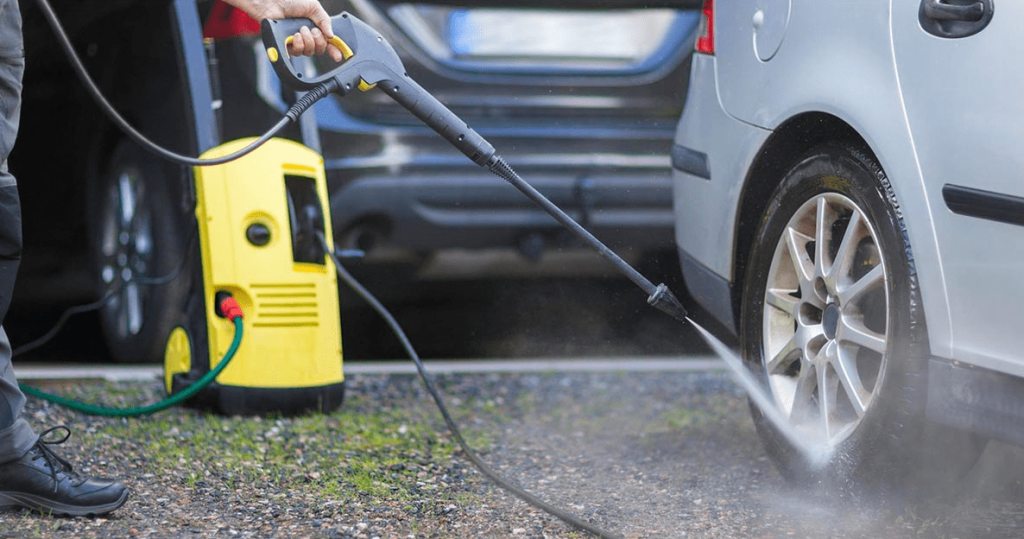 Yet another increasingly popular tool to clean your car is the pressure washer. You must have seen it in the commercial car wash stores. It removes the dirt from the vehicle quickly and gets the deed done minimally.
What makes it so desirable amongst the cleanliness freaks is that it gives focused pressure and volume of water and elevates the level of your car's tidiness. When heavily pressured water comes from the circle and connects with the car shampoo, every particle of sticky dirt is removed from the surface. Hence, if you are looking for that one cleaning product that will sort out your car's untidiness, you need to opt for the car pressure washer.
Polishers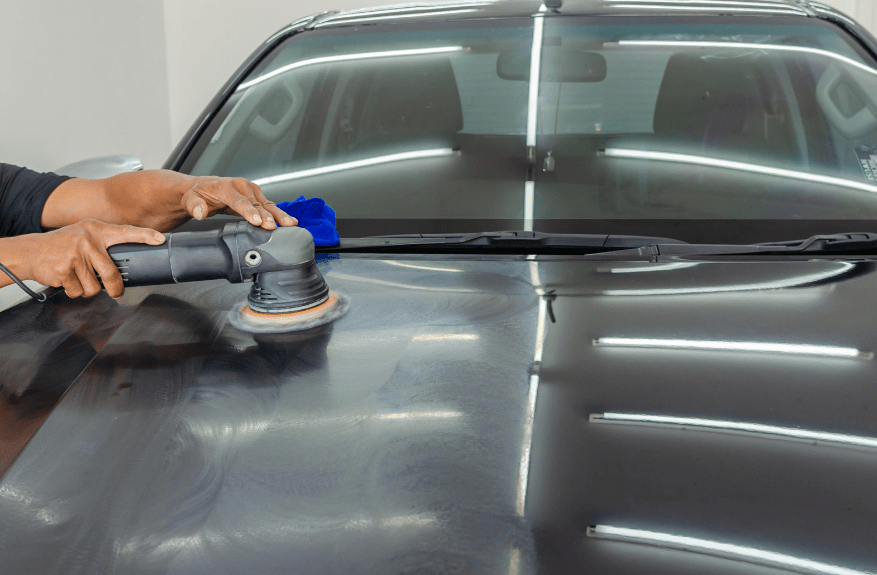 Polishers come in handy to maintain the shine of the car's outer surface. They come in wax, which you apply on the exterior side. Cars tend to get a lot of scratched and lines, no matter how carefully you drive them. They are bound to get hurt in one way or the other.
A car polisher is what you need to apply before you apply the wax to the car's surface. Good quality or car compound polish has abrasives, which cleanse out all the vehicle's imperfections.
You can buy this ultimate Meguiar's DA Polisher now.
Interior and Exterior Car Cleaning Accessories
It's not only the exterior of your car that needs continuous working and proper cleaning, but the interior of the vehicle also calls for attention. If the outermost surface of the car appears sleek and shiny but the inside is filled with dirt and dust, it will put you off instantly. Hence, you should clean the car's interior regularly to keep it spotless!
For proper Car Interior Cleaning, you need to get your hands on some products specially made to remove the dirt from the vehicles.
Microfiber Cloths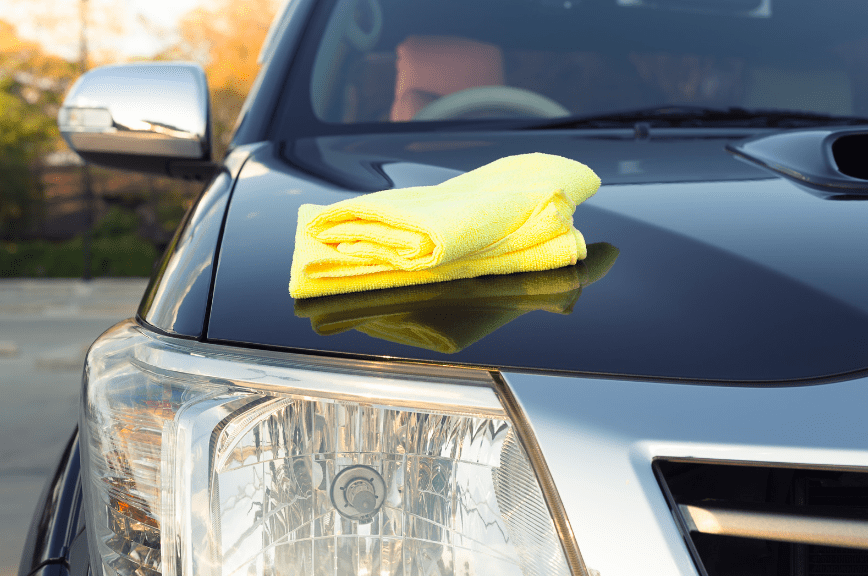 Cleaning the car several times a day is a MUST! But, first, you need to ensure that the dust particles accumulated on them are removed easily. Rather than a regular piece of cloth, choose the microfiber cloth as it is much more efficient in capturing the dirt particles.
Opt for a small one if you travel a lot and want to keep your vacuum wherever you go. It will be easier to carry. However, it would come with a less powerful battery that would work reasonably for you!
While choosing a vacuum, many people opt for the cordless one. It saves them from the hassle of always keeping the cords with them. You need to charge the batteries fully before using the vacuum, which would clean your car efficiently.
Wipes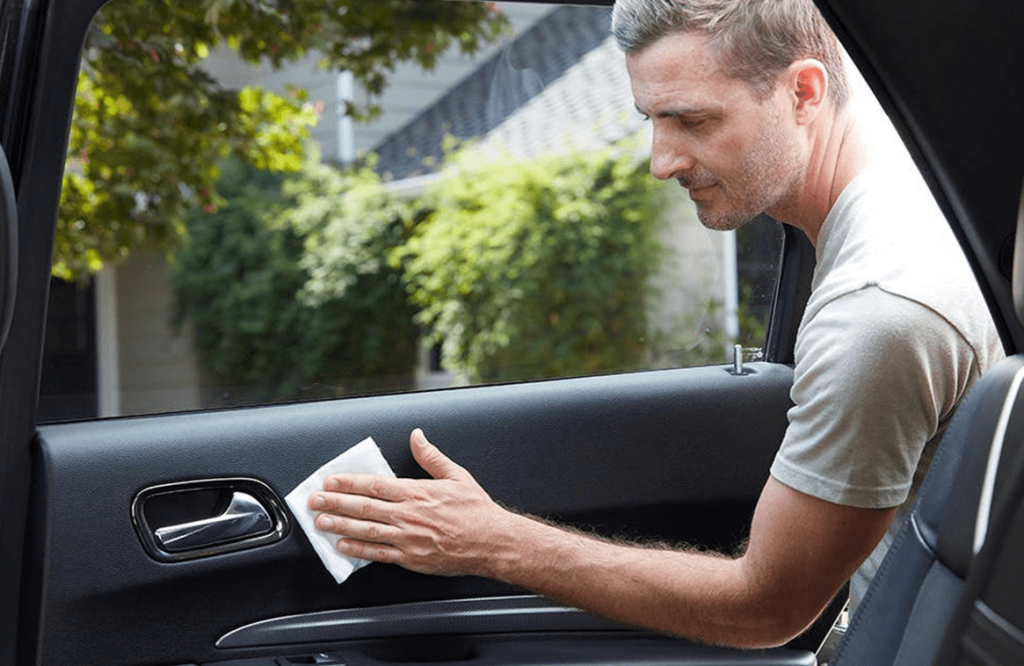 Car wipes are important to keep your car clean. This is especially true if you travel with kids who love to eat in the car. Wipes work great in cleaning up spillage, picking up food from the seats without messing them up, and removing dirt from the dashboard.
Detailers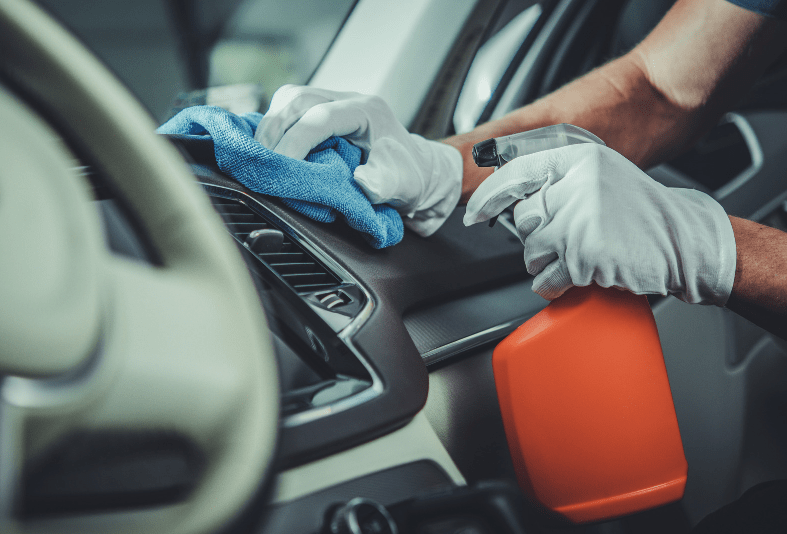 There are a variety of detailers, and you can choose one according to your requirements. For instance, opting for the seat detailer will bring back the lost shine of the leather. Detailers also clean the car's interior and give it much-needed shine!
The process of using the detailer is simple. You need to spray it on the surface and wipe it off with a cloth!
Glass Cleaners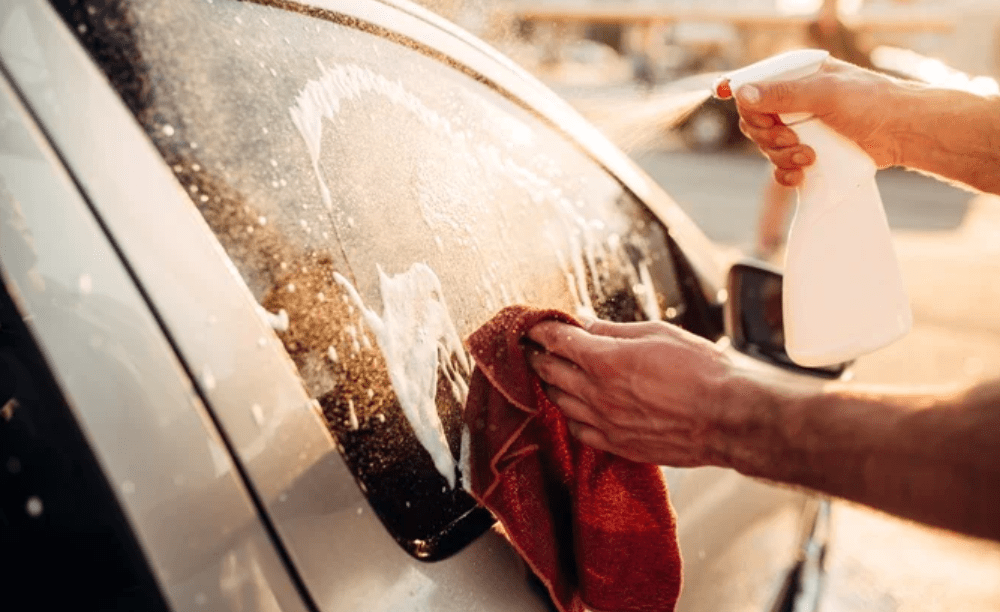 How does it feel looking out from a window with a glass full of spots and dust? Annoying. It blocks the view and doesn't let you enjoy anything outside. Therefore, you must keep a glass cleaner in your car to clean the windows whenever required.
Glass cleaners are a product that you should keep in your Car Interior Cleaner kit. Further, according to the instructions, you can use them along with a microfiber cloth or a piece of newspaper.
Tire Wax and Cleaners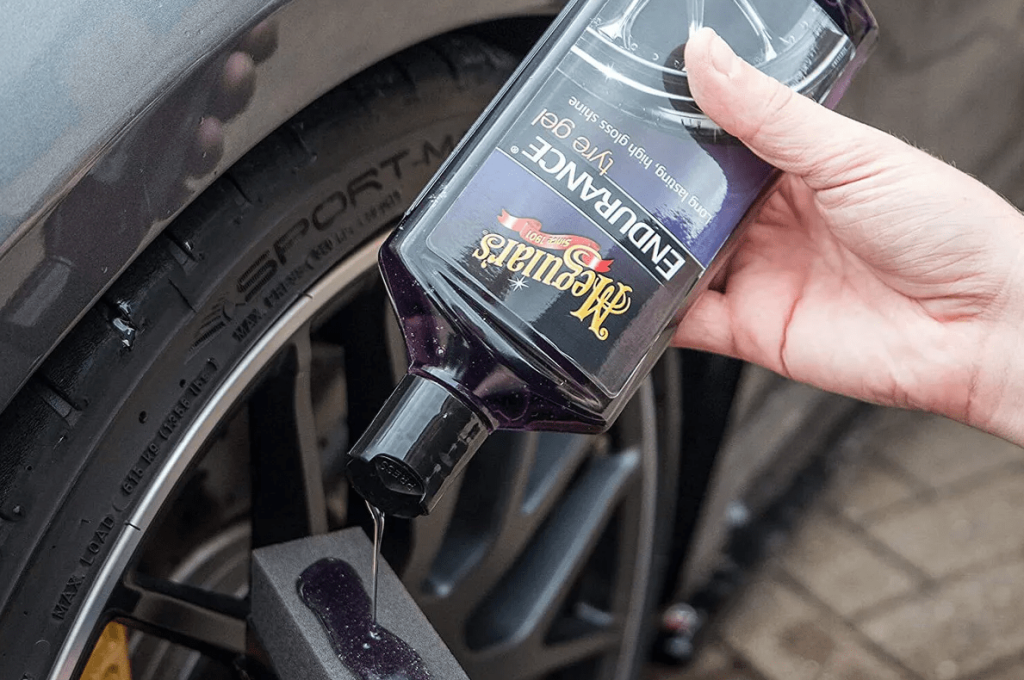 Like the body wax and cleaners, you need Tire Wax and Cleaners. Rather than using domestic items to clean or wash the tires, opt for professional ones. A unique kit that has tire wax and cleaners is a MUST!
Dashboard Cleaner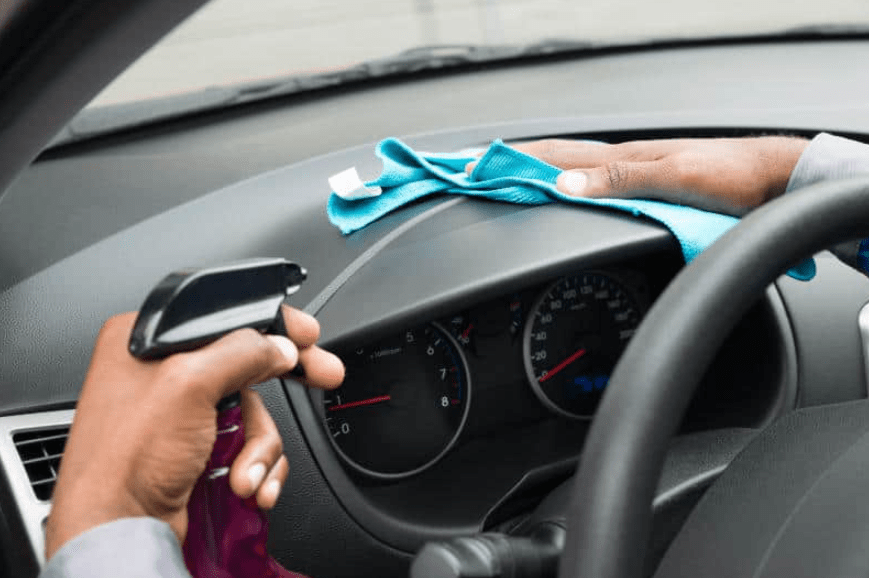 You should not let your dashboard get dirty! It's a prominent car space, and you must ensure its maximum cleanliness and utility. However, if you, or someone who sat in the car, are making it dirty, you can clean it with the help of a dashboard cleaner.
Start by throwing all the trash from the dashboard away. Next, remove all the wrappers, spare papers, and waste items and clean the dashboard from unnecessary things. Finally, if you have a vacuum, use it to remove the remaining dirt.
A dashboard cleaner, most of the time, comes in the form of a spray. You need to spray it around the dashboard and clean it with a cloth. Owing to its utility, a dashboard cleaner should be a part of your car care accessories.
Car Wax and Polishes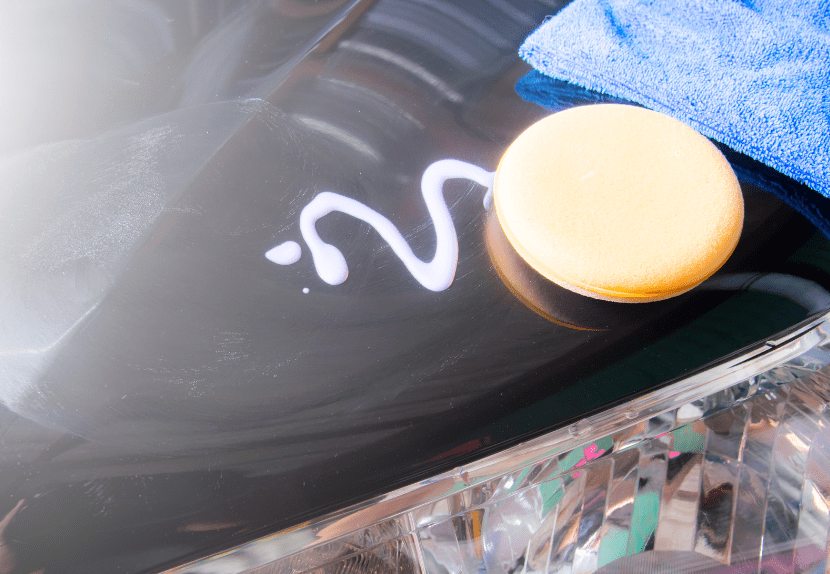 For the interior of the cars, there are special car wax and polishes, which you can only use inside the vehicle. They are not usable on the outer surface. This wax and polish give a shiny outlook to the interior, ensuring it appears brand new! Thanks to this car wax, all kinds of scratching and lines would be removed!
Car Shampoo and Foam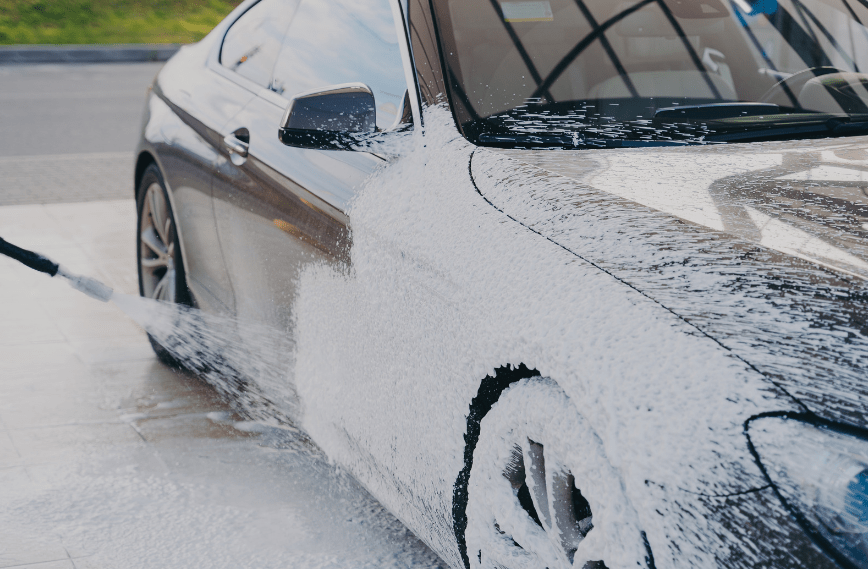 Your car is special to you. Hence it would be best if you used special car shampoos to clean it. Foam shampoo is the one that creates a lot of lather and foam while you use it to wash the car. If you have chosen a snow foam spray, it would appear just like snow. This is because they efficiently remove accumulated and stuck dirt particles from the car's outer surface.
Once the car is covered with shampoo and foam, ensure the situation persists for some time. This way, it gets more accessible for the shampoo to soften the dirt and help it come out.
All Purpose Cleaners
You can use an all-purpose cleaner to clean any part of the car literally. From the seats to the dashboard and from the brake cover to the cup holders, you need to spray the all-purpose cleaner on them and wipe with a piece of cloth.
Car Cleaning Kits
If you want to make sure that your car always remains clean and want to have the best possible cleaning kit for that, here are some options you can choose from: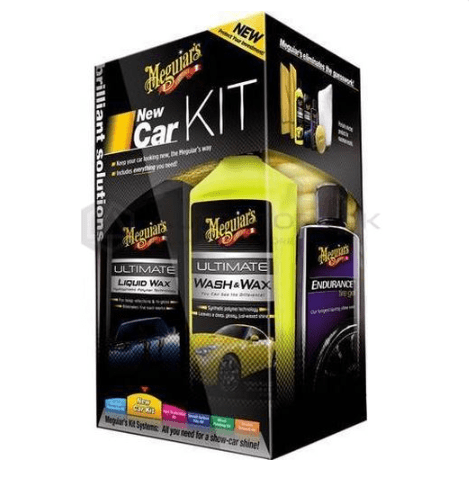 This is one of the most sought-after car cleaning kits available. It is a set of items that will let you tidy up the car in all situations. In addition, it consists of products that will allow you to wash the car and dry and wax it.
As this kit is packed precisely, there are no chances of spill or leakage. You would need a bucket and some water in addition to the items in the kit. This package includes fantastic things like tire gel, wax, microfiber mitt, and wash wax.
A complete set of instructions comes with this kit, written on paper. As a first-time user, you can benefit from that and learn how to use it. Once you are done, you will be amazed at how squeaky clean your car appears!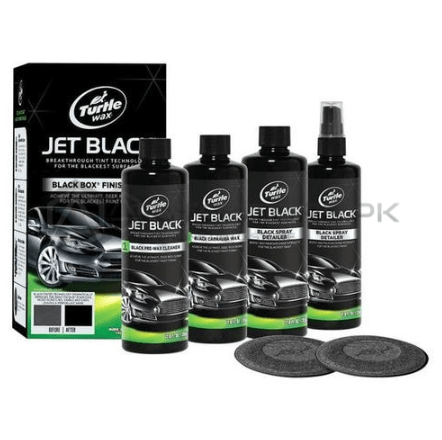 If you have a car that is dark in color and you are always worried about getting dirty, this kit is the perfect option! It is mainly made to clean dark-shaded vehicles, promising to offer shine and sleekness to the outer side!
The Turtle Wax Jet Black Box Kit is a MUST-have item for those who have black cars. It works on the faded color and brings its back to originality within a few minutes.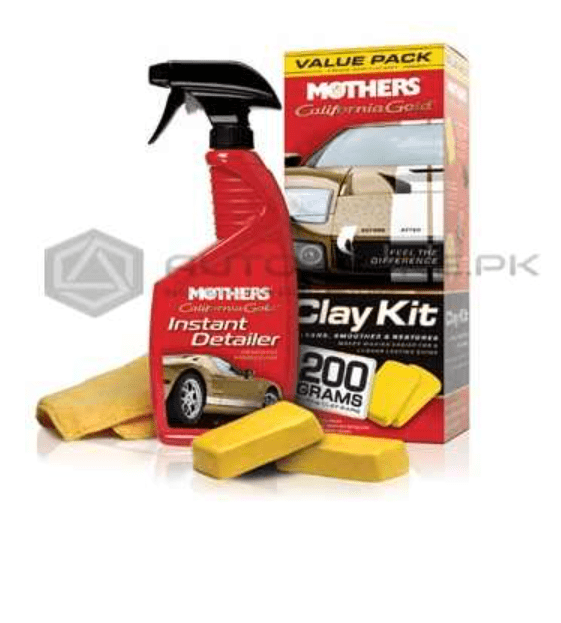 Another excellent cleaning kit of the Mothers California Gold Clay Bar Kit. Though it's a little expensive, it has all the products you need to clean your car. Alongside this, each product is long-lasting and will stay with you for many years!
The clay bar system tends to clean the exterior pretty well. It will stay fresh for six to nine months, after which you would need a replacement. After you use it, apply wax that would work as a sealant.
The Bottom Line
If you want your car to be with you for the longest time, clean it well. Of course, you need to take some extra steps to clean it and remove all the dirt accumulated inside it. So get your hands on one of the available professional car cleaning kits. If not, you can make your own car care kit by placing your favorite items in it.