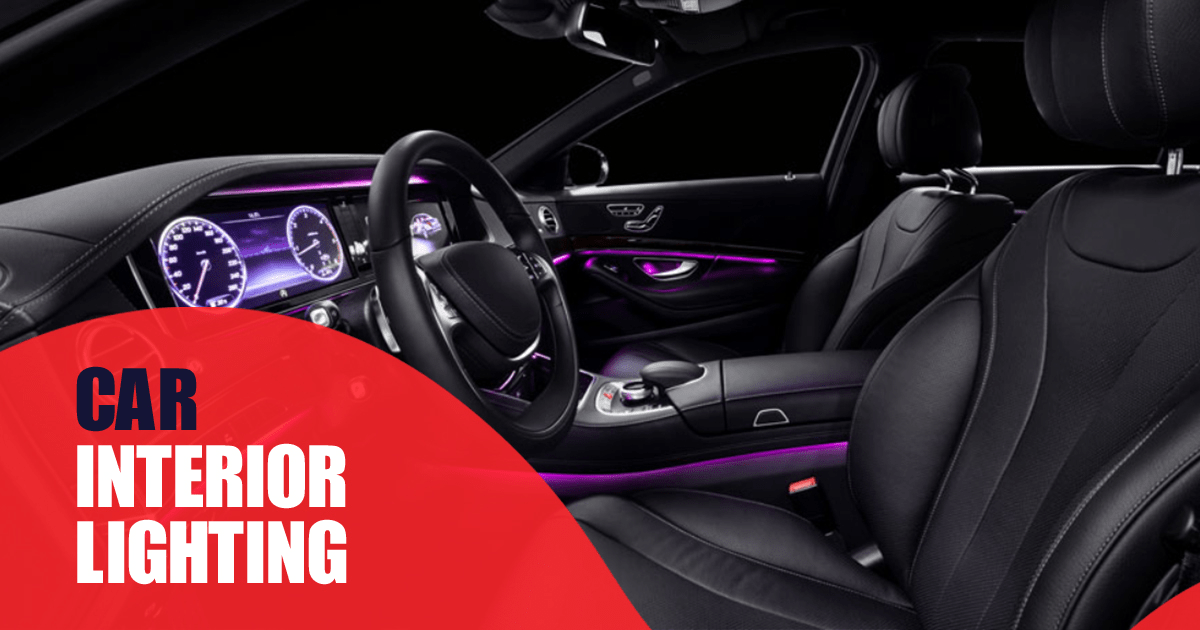 Add Luxury and Style to Your Car with Interior Car Lights
One of the most common ways to infuse luxury in your car and make it appear stylish is by adding lights to its interior! It is also the simplest possible way of upgrading your car's looks. Many car enthusiasts like going by this route and love adorning their vehicles with high-quality, super-stylish interior car lights to make them appear chic and modern. Even if your car is of a very old model, an interior upgrade through car lights will instantly change its appearance.
RGB Remote Controlled Interior Lighting Kit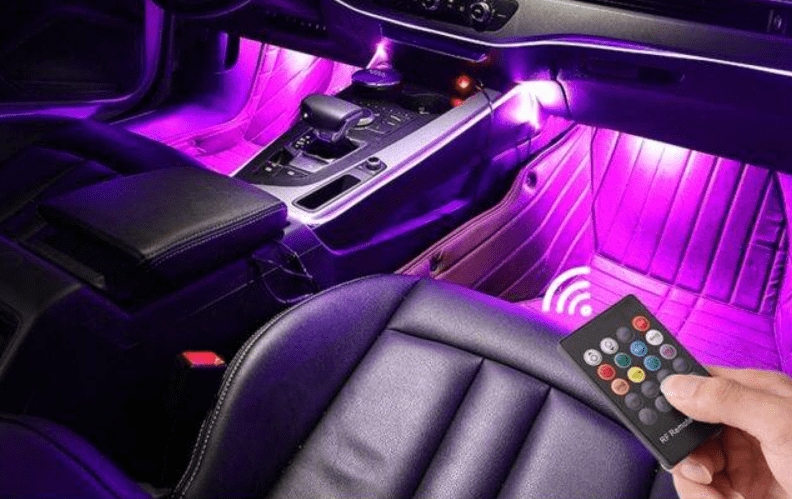 A great choice to make opting for car ambient lighting is by selecting the RGB Remote Controlled Interior Lighting Kit. These are simple light strips but tend to upgrade the looks of your car instantly. They are four in number, each of which gives the car's interior a unique aura. You can change the colors with the remote color to your specific taste and mood.
This lighting kit is also waterproof. Hence, even if you are strolling on the roads while enjoying the rain, you don't need to worry about it affecting your beloved car accessories!
Flexible Neon EL Glow Wire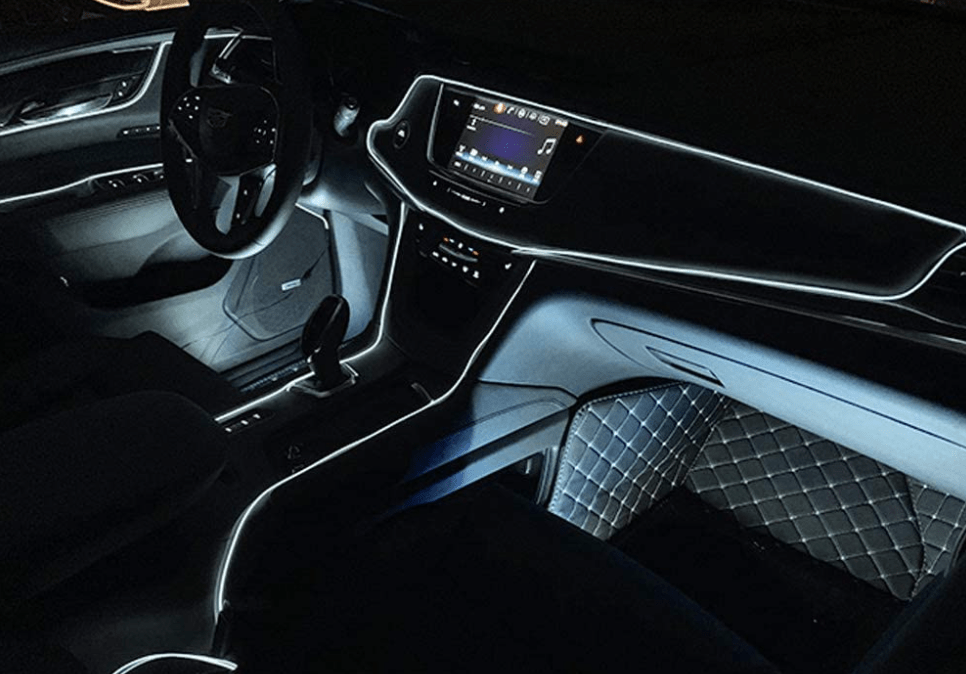 The Flexible Neon EL Glow Wire is yet another amazing choice for car interior lighting. It adds a superb look to your car's interior and tends to upscale your car lighting game quite well. The LED SM glow wire is surely worth every penny you spend on having it!
Interior Atmosphere Lights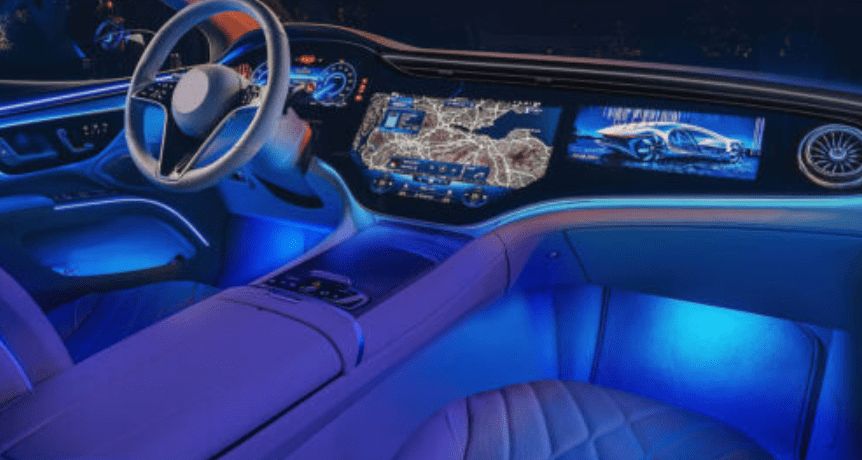 Looking for something that won't appear overdone? The best option in this regard is to choose the interior atmosphere lights! These lights come with any sensor but within a very limited price range. It would surely be well within your budget. The waterproof strips of these LED lights are easily managed with the remote control that comes with the kit.
Apart from this, the box also brings a charger, which you can use to charge these lights. Adding neon lights in a car changes its entire aura within minutes! Hence, if you want to pay less but see a massive upgrade in the car's interior, these lights are what you need to have!