9 Must-Have Car Accessories for an Unforgettable Road Trip
Introduction
It is said that the journey matters, not the destination. True, it is! Heading towards the goal becomes more exciting when the journey is enjoyable, fun, and comfy. Going out on a trip requires a fueled-filled tank and spear wheels to avoid mishaps. Still, it also demands going ahead and installing some helpful car accessories for a road trip to avoid any casualties and make the journey unforgettable. 
Car Accessories for an Unforgettable Road Trip
Here, we will discuss 9 car accessories that will ensure the coziness and comfort of your journey, making it memorable. So, let's get started:
1. Car Phone Charger

If you are out on a road trip and suddenly realize your phone is low on battery, your heart will be in your lap, but not when you have a car phone charger installed in your car.
Usually, there are two different types of car mobile chargers; USB Ports that are compatible with:
Micro-USB Cables

Type A Charger Cable

Type B Charger Cable

USB Type C Cables
And Wireless Charger. For Apple users, Apple's Lightning Charger is also available for coping with any emergency. While choosing a car phone charger, you should never forget if it is compatible with all your devices.
2. Car Mobile Mount

Holding a mobile phone in hand while driving across bumpy roads could result in a drop and ultimate damage to the device. A mobile car mount protects the phone's security against jolts. You can choose from a wide variety of mobile car mounts as per your need. The common car mobile mounts include Steering Wheel, Vent-Mounted, Suction Cup,
Sticky Phone, CD Slot, Seat Headrest, Car Sun Visor, Car Rearview Mirror,
Cigarette Lighter and Cup Holder Phone Mount.
Here, we have picked the best car mobile holder for your car, exclusively available at autostore.pk.
3. Car Roof Rack

Traveling with huge bags and suitcases on your right and left could be more pleasant. A car roof rack allows you to carry bulky items without suffusing them in the interior.
Currently, cargo-box and bike car racks are the most popular and should be considered installed before going, especially on a hike. Roof racks come in a wide variety, so you should check before purchasing which type your car roof belongs to. Common car roof types are:
Clamp Mounts

Flush Rail Mounts

Raised Rail Mounts

Fixed Point Mounts

Gutter Mounts

Track Mounts

Permanent Mounts
This Universal Roof Rack, available only at autostore.pk, is compatible equally with all car models and is highly recommended.
4. Car Cooler/ Fridge

Want to keep yourself hydrated and enjoy your favorite chilled soft drink while traveling? Car Cooler at your service, Sir! Depending on the number of people traveling along and how long the stay will be, you can opt for a small, medium, or large portable fridge. 
Usually, there are two types of portable car fridges available at autostore.pk:
Two-way Fridge (which can run on electricity, as well as a car battery)         

Three-way Fridge (which can be operated by electricity, a 12-volt battery, or LPG)
If you are traveling alone, we recommend this USB Mini Fridge Single Can Cooler, available exclusively at autostore.pk.
5. Emergency Kit

Keeping a car emergency kit, fully equipped with all the essential items, is crucial before setting out for a trip as it is helpful when you are injured, meet a sudden calamity, or get stuck and have no one around to help. 
While choosing the best car emergency kit for your four-wheeler, you should look for the following:
Food and Water Storage (enough for three days)

Shelter Supplies (Thermal Blankets, Tube Tents, Body Warmer Pads, etc.)

Flashlights

First Aid Kit (including, Bandages, Disinfecting liquids, scissors, and painkillers)

Roadside Tools (jumper cables, car jack)
Keeping a diary with all the necessary phone numbers and a backup charger in the kit would be best. Finally, here is a list of the best car emergency kits to fight any challenging situation.
6. Car Sun Shade

Set up on the side window and front screen, a car window shades reduces the temperature of the car's interior by up to 30° and supports the air-conditioning system for efficient cooling. It also blocks any dust or dirt from entering the vehicle.
Designed as reflective or absorbent, car sun shades range from light to deep shades. Some of the most popular car sun shades are:
Snap-On Shades

Roller Shades

Adhesive Shades

Retractable Shades

Windshield Shades

Suction Cup Shades

Magnetic Shades

Static Cling Shades
You can find the most suitable universal car shades under 1000 PKR at autostore.pk.
7. Portable Jump Starter

Having a Portable Jump Starter in your car is a blessing when your car battery is dead on a trip to an unknown place, and no one is around to help. 
You can make a jump starter, but we recommend factory-made starters as they are pocket-friendly. Certain things should be kept in mind while choosing a jump starter, like: 
Battery cranking amps (CA) and cold cranking amps (CCA)

Kit material

Power Bank and Cigarette Lighter
Visit autostore.pk today to find the best car jump starter at affordable prices.
8. Car Vacuum Cleaner


A car vacuum cleaner is mandatory if you are traveling with some naughty kids to clean the spilled soft drinks and snack crumbs right away. Car vacuum cleaners are of many types: Upright, Stick, Canister, Handheld, and Robotic Vacuum Cleaner. 
Here is a list of some of Pakistan's best and most affordable car vacuum cleaners.
9. Entertainment System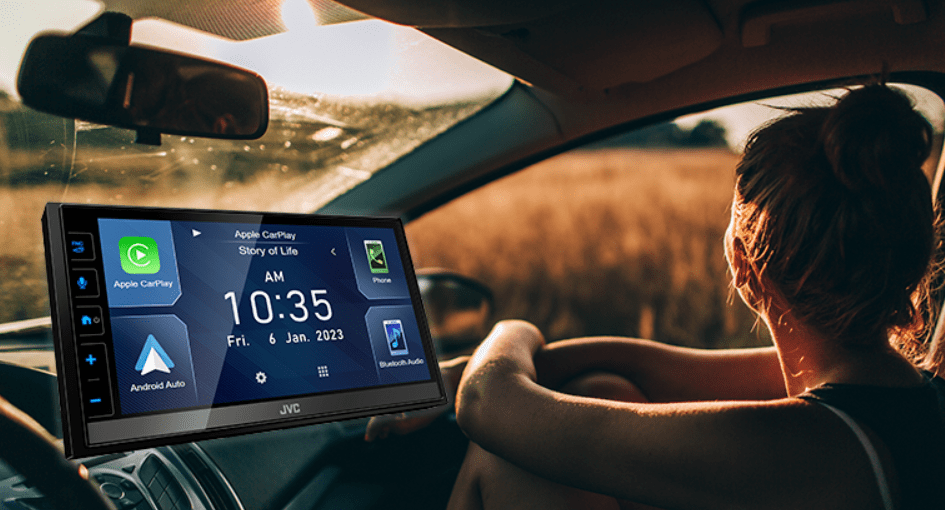 Long journeys become exciting when you watch your favorite movie, listen to your favorite playlist, or have a video chat with a close friend. But, it all requires an car audio system to be installed first, which can be a:
Digital Multimedia Player

Android/Apple Navigation System (with Apple CarPlay Or Android Auto)

Android/Apple Multimedia System

Tesla Style Multimedia System 

Backseat Tablet Mount

Heads-Up Display

Headrest Screen

Car Stereo System 
Some of the top-selling entertainment systems in Pakistan are Toyota Land Cruiser ZX Tesla Style Multimedia System, Car Universal Ultra Thin Headrest Screen Multimedia, Universal Android Navigation System, and Honda Civic Multimedia System Android GPS Tesla Style.
Conclusion
Installing these car accessories will make your trip extraordinary and avoid any troubles to spoil the voyage. Visit autostore.pk today to get all the essential car accessories for a road trip in one place with just a click!