4 Toyota backlights your car needs to look spectacular
Backlights have usually had an impact in the night time. Every car lover wants to modify these backlights according to the new model and design.
Traveling at night becomes more comfortable with these backlights. If you are a travel lover, these lights will surely make your life comfortable.
LED lights are the newer version in Toyota backlights, and most of the cars have these toyota corolla back lights by default. But that doesn't mean that you should not upgrade the Toyota Corolla back lights.
We will tell you about four backlights of the Toyota Corolla that will give your car a spectacular look. The online auto store has these headlights, which they will provide you at a very reasonable price.
Modify your car with these backlights today to give your car exterior a modern and gorgeous look. These lights will give your car more visibility when you are driving at night.
Audi Style Back Lights for Toyota Corolla: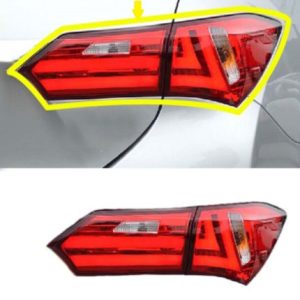 These are the rear back lights which will give your car a look and style of Audi. These tail lights are high in performance also.
These lights are famous among car lovers due to the automotive lighting which they have. These backlights have more advantages than incandescent lights.
One of the most significant benefits is that these lights will last for longer, and these lights consume very little power. These are the lights that are resistant to vibrations. So, you can use them while driving on the rough roads.
The intensity of these lights is  illumination200 milliseconds means these lights are faster than the incandescent lights.
But the bulbs of these backlights are smaller than the incandescent lights. These are small bulbs that are bound together tightly to give a full light. It means these lights are brighter than the typical backlights.
In these lights, the' Euro LED is used while manufacturing. You can easily have them for your car through online stores. These stores will deliver the lights at your doorstep at a very reasonable price.
Having these lights will add style to the exterior of the car and give more visibility at night.
Toyota Hilux Revo Backlights:
Conversion to the latest models of the car also satisfies the need of the car lover. So, don't worry when you want to modify your car with these gorgeous backlights because these are now available for the Revo's older models.
These are the lights made with the Methacrylate and Poly Methyl materials, which means these are durable from outside and sleek one. These lights can protect themselves from the dust and moisture, which can dim the car's light.
These are the LED backlights. That is the reason these consume less power and provide energy saving. These lights can perfectly fit with the older models also.
You need professional help for the installation of these headlights. You can order these lights online so that you can have them at your home.
The bulbs in these lights are smaller, and many bulbs are attached to a panel to give a proper light at night. You can select the size of the lights according to the model you have.
These are packed carefully to deliver without any damage.
Toyota Corolla Back lights LED:
One of the stylish backlights is Toyota Corolla LED backlights. These are getting famous among car lovers who want to travel at night.
These LED lights are easier to install, and these take less time for the installation. These lights never make much heat, which is why you can have them for a longer time.
These backlights are dust and fog proof. That is the reason they will give you comfort while traveling at night on highways.
These backlights are automotive by default, and that makes them more useful. These will give you a safe driving, and the edges of the car will be more transparent with these backlights.
These backlights are cost-effective and work effectively in less power. So, if you want any modification in your corolla, you need these latest tail lights.
Suppose you are always worried about your tail lights that are working or not. I must tell you that these tail lights switch on when you are switching on your headlights.
These headlights are directly having a connection with the battery of the car. These tail lights have sleek edges which are covering the whole car back. You can quickly drive the car in the dreadful weather too.
Toyota Prius LED backlights: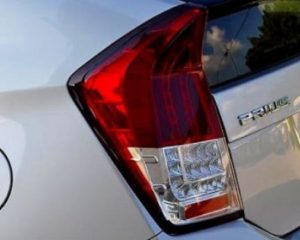 One of the convincing designs of the backlights which I love is the Toyota Prius LED backlights.
If you want to modify your car with the latest backlights, these are the ones that will make your car exterior gorgeous and impressive.
These tail lights will be a premium modification in your car that will have a long-lasting impact and increase your car exterior style.
These backlights are identical to your old lights and of the same quality. You need professional help to install these backlights into the car.
These backlights come with a warranty of one year. These are LED backlights, and that is the reason these consume less power.
These headlights are manufactured under ISO quality standards; that is why these will satisfy the needs of car lovers effectively. These are available at very reasonable prices.
These are designed as the exact replacement, which means it will take less effort to install these backlights.
These backlights are the one which can easily trap all the moisture and dirt inside them and give a perfect light to your car.
You can have this car at your home through an online auto store.
Conclusion:
The backlight is a useful accessory which your car needs not only at night but also in daylight. Be safe on the road, and become stylish with these headlights.
These headlights are durable, so that you will have them for a longer time. You can have them at a very reasonable price through online autostore.pk. You will get exciting discounts too.