4 Gothic Land Cruiser Modifications
In the past, SUVs were treated only as Off-Road and Utility Vehicles. But now, SUVs are known for their Bold, Aggressive, Stylish, and modern looks.
Toyota Land Cruiser is Pakistan's best-selling and favorite SUV. But in Pakistan, Land Cruisers are imported by individuals. Customs tax and duties are very high, so people in Pakistan upgrade their old models into new ones. Autostore.pk gives you the reasonable price of the best quality accessories and services to face-up lift and upgrade old models into new models. We have unlimited options for modifying your Toyota land Cruiser and other vehicles. For example, you can upgrade your old Toyota Land Cruiser into FJ 200 and FJ 300. Autostore.pk brings users the option to lift face-up and Upgrade their Toyota Land Cruiser as follows:
Toyota Land Cruiser Pilot V2 Style Modification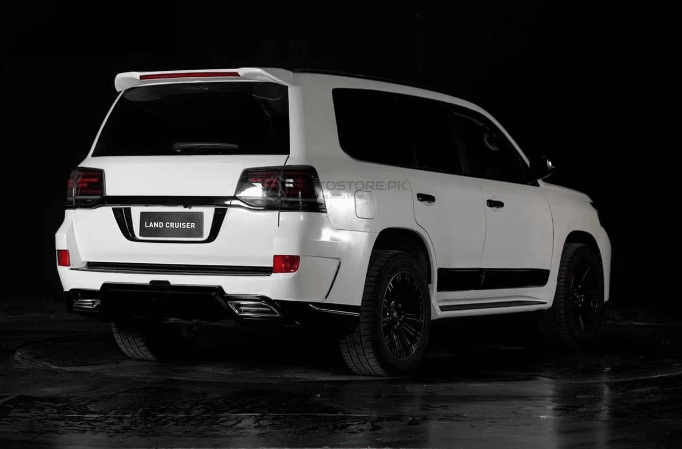 Pilot V2 is the latest style body kit for Toyota Land Cruiser. It combines Limgene and Lexus with a huge and bold front with a rear black edition tail.
Autostore.pk presents Toyota Land Cruiser FJ200 Pilot V2 Style Body Kit 2021 to convert your Land Cruiser and give it a more aggressive, sporty, and luxurious look by adding these car accessories to the exterior:
Front Lower Bumper

Massive Front Black and chrome grill

Headlights Cover

Chrome lining around Fog lamps

Rear Diffuser lights

Rear Bumper

Exhaust Pipe Covers
Toyota Land Cruiser Limgene Style Modification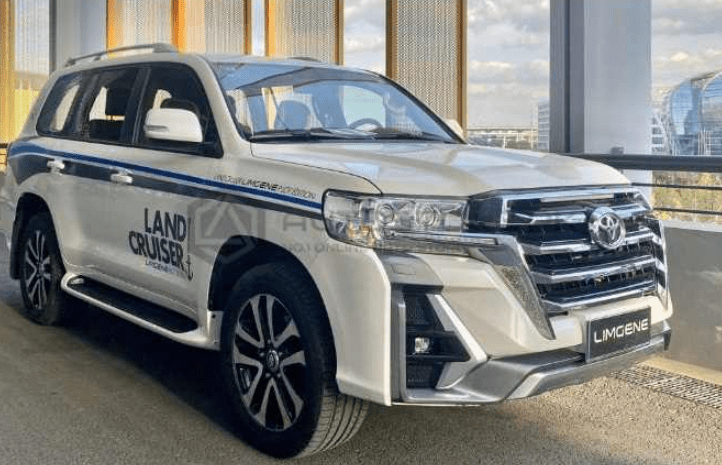 Limgene is the 6th Generation Toyota Land Cruiser. It is designed for those who want extra performance with accessories and a new bold design. You can upgrade your Old Land Cruiser FJ200 in Limgene with Toyota Land Cruiser FJ200 Limgene Style Body Kit 2016-2020. It makes your Land Cruiser a giant from the front with a bold and stylish design by changing 
Huge Bold Chrome Front Grill 

Chrome light outline covers

Front lower bumper with triple tone colors 
Toyota Land Cruiser Wald Style Modification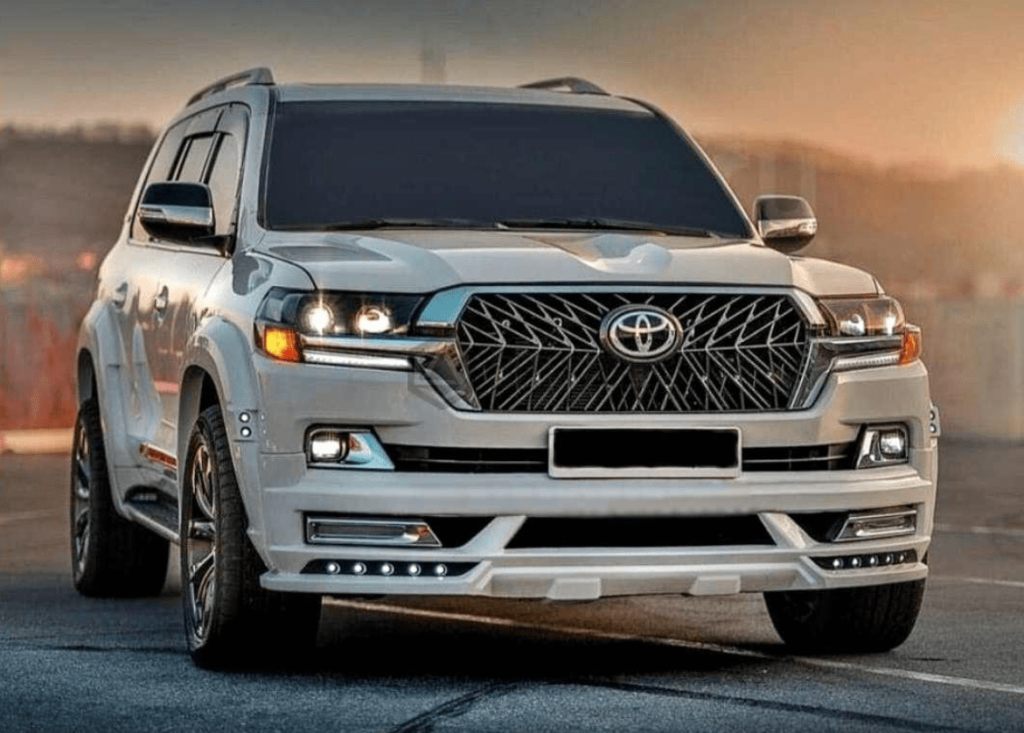 WALD International is a leading brand in the world's Auto Modification Sector for its latest stylish design with premium quality material. You can modify Your land Cruisers in Pakistan with Toyota Land Cruiser Fj200 Wald Style Body Kit 2015-2021. It enhances the luxurious look of your SUV and makes it wider and elegant by using the Wald kit that includes 
A front bumper spoiler lip

A rear bumper spoiler lip

Exhaust pipe cover

Side plastic Fenders For All Wheels 

Rear TailGate spoiler
Toyota Land Cruiser GXR Black Edition Modification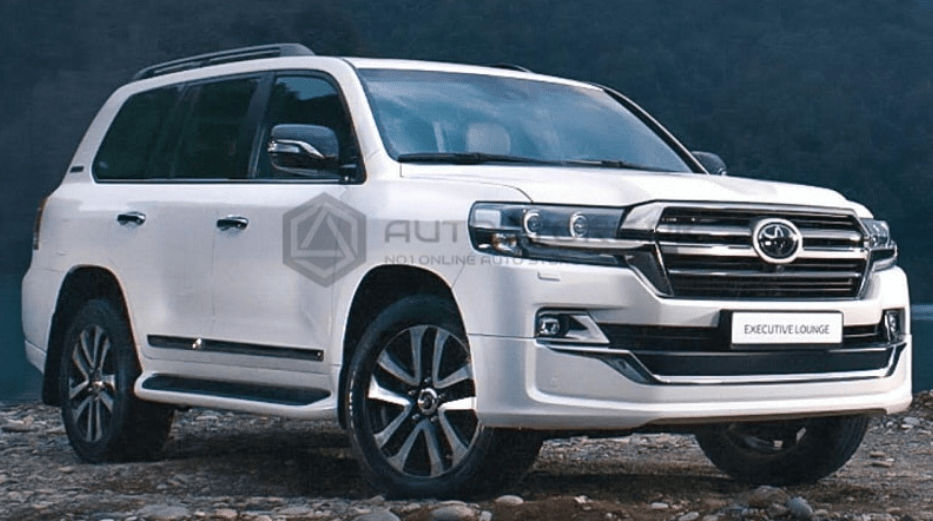 Toyota Land Cruiser GXR is a Grand Touring version of the regular Toyota Land Cruiser. It has an expensive, luxurious, and stylish front. GXR also has a GXR Black Edition with a black theme. It provides a more elegant and aggressive exterior to your conventional Land Cruiser. Autostore.pk brings Toyota Land Cruiser FJ200 Conversion To GXR Black Edition 2019 with  
Front black Grill

Front lower Bumper extension 

Smoke Headlights

Rear Bumper

Black Rear Tail Lights

Black Rear Diffuser