Have a Old or Used Car? Get these 14 Essential Car Accessories
Do you love your car and have had it for a long time? So, it is only natural you have to take care of it. Not only to make it beautiful but to keep up with its performance. When it comes to the top automobile accessories, there are some things you must think about purchasing for your car. From the place to store your smartphone to creating storage space, and from cleaning items to car parts, These essential car accessories for a used car can make your experience extraordinary.
Organizers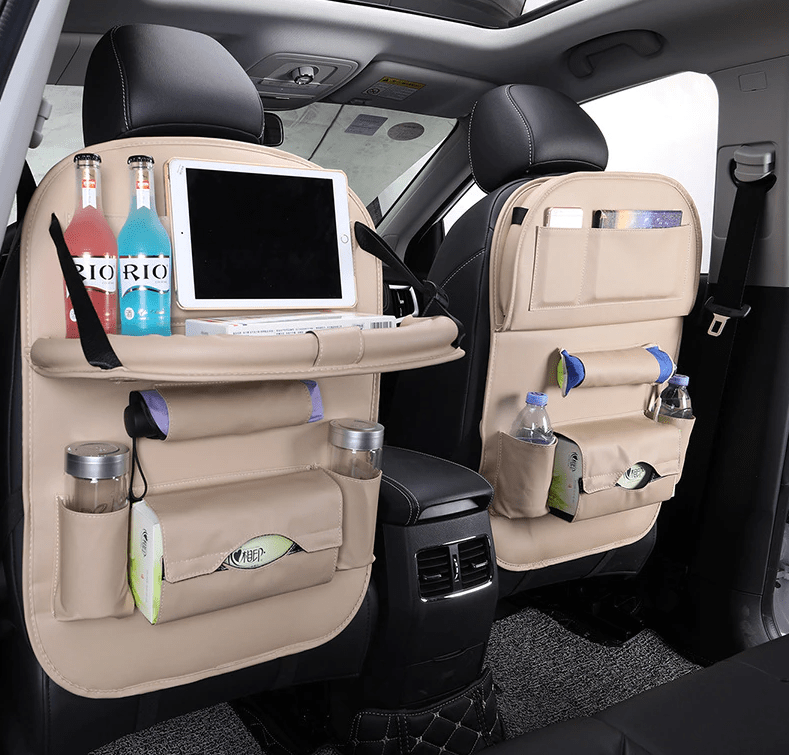 A car back seat organizer with pockets to safely hold tablets and cups or snacks, plus everything else you'll require on the road is ideal for organizing all the mess. The children will have no reason to throw their seats in the backseat once these organizers are placed. Some even have designated areas that you can use for cup holders, Kleenex, umbrellas, etc.
Mobile Holder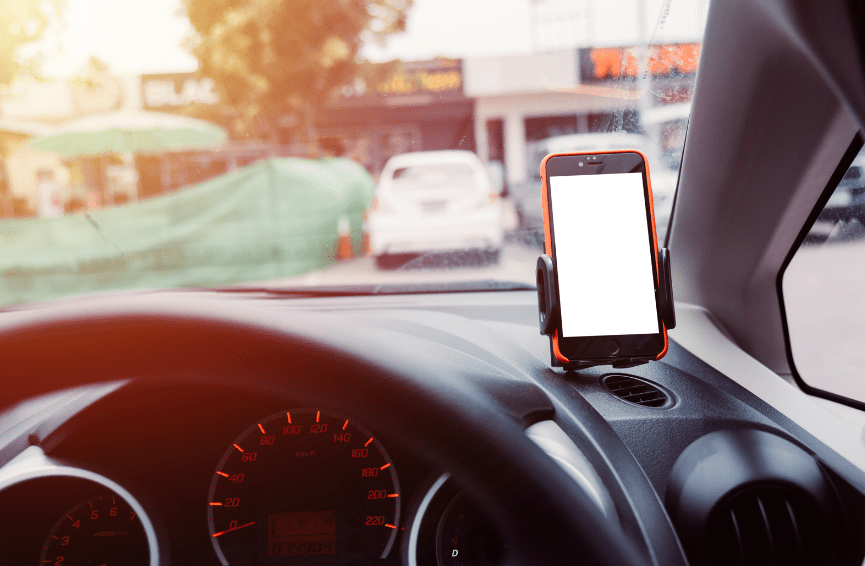 Although we do not recommend nor endorse looking at your phone while driving. If you are a cab driver and have to look at it from time to time, you can do it using a mobile holder for the car. There are a variety of mobile holders that are available in the market. Some are suction-based and can be positioned on the windscreen. Some are magnetic and have an anti-slip mat.
Android Multimedia Unit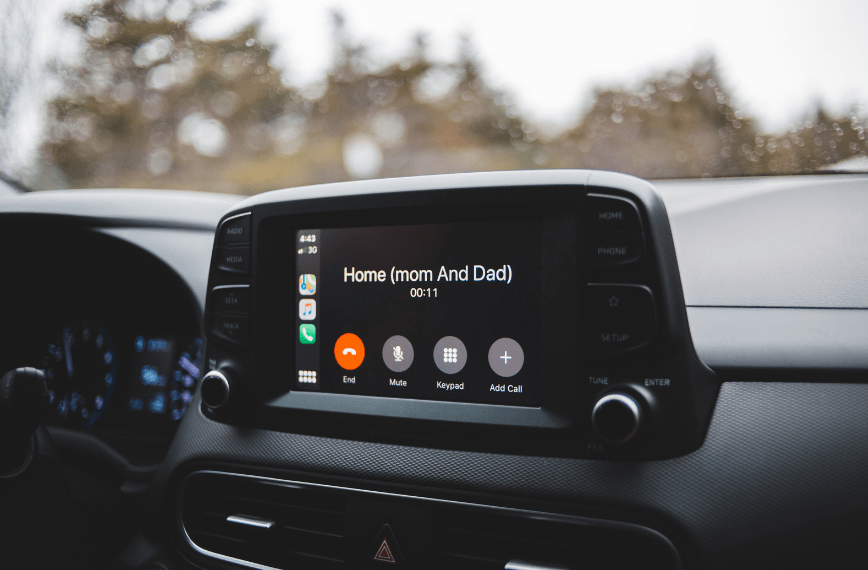 We are attached to our Android phones, but this habit can be dangerous and cost us our life when driving. So, to make driving safer, new cars including Google introduced Android Auto. The multimedia system allows you to connect your smartphone to your entertainment system in the vehicle for hands-free, easy access to messages, calls, and an array of applications like music, GPS, and podcasts. We'd suggest you use an Android multimedia device for old cars.
Speakers System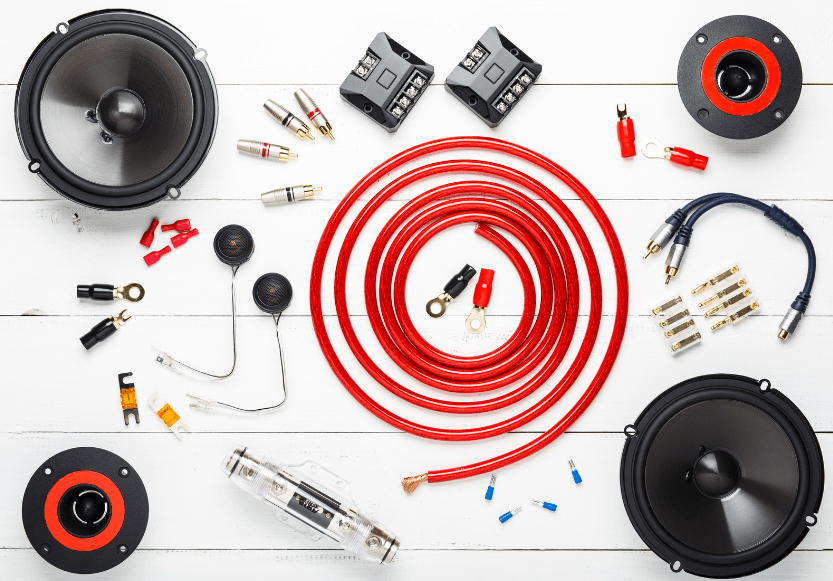 Your car is like your home, where you will spend hours after leaving. This is why you must have some form of entertainment in your car. If you don't need an interactive touchscreen system, you might prefer a car sound system with Bluetooth, allowing users to connect to their phones and other electronic devices. Moreover, look for car speakers that provide strong bass for a high-quality car audio system. Nowadays, cars have audio systems that are far more than Radio and CD players.
Perfumes and Fragrances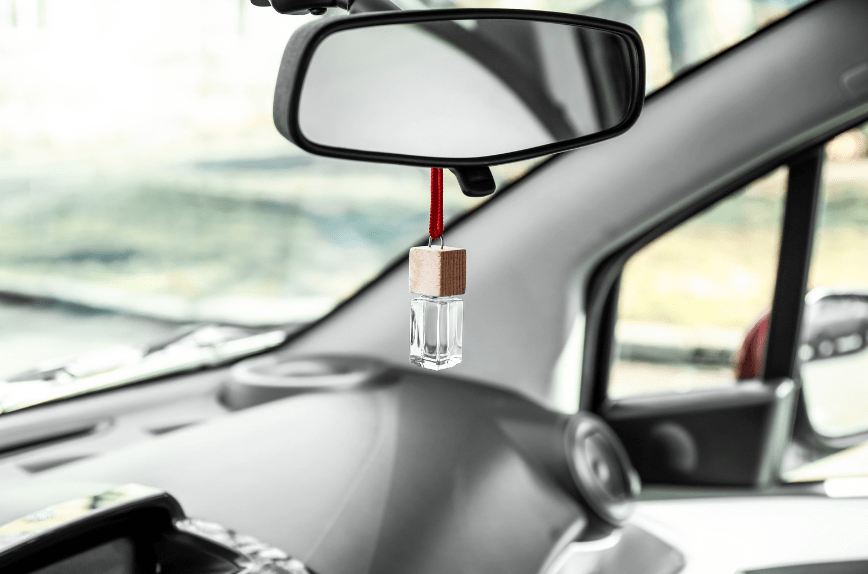 No matter how often you clean the inside, you wouldn't get tempted to sit and drive in a car that smells unpleasant. Make sure you invest in a quality car perfume to feel nice every time you drive your automobile for an excursion. If you smell pleasant and your car is clean, driving won't feel like an exercise. Invest in an excellent car perfume or freshener to remove unwanted odors and bad smells from your car's interior.
Floor Mats

These days, many cars are equipped with floor and seat mats that dealers supply as necessities. But most of the time, these features aren't able to meet your needs.
For instance, they don't match your vibe, and you want something cooler, or they are in tatters because your car is old. Then it's time for you to change, so you need high-quality car mats.
Car Shampoo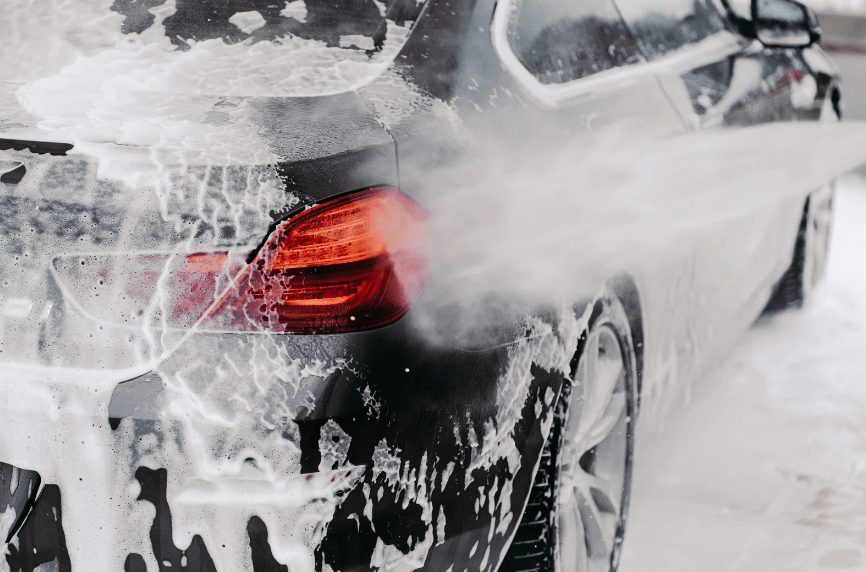 A high-quality car shampoo will assist you in keeping dirt and dust off your car's interior and exterior away. Therefore, it's an essential car accessory to purchase. 
Wax and Polishes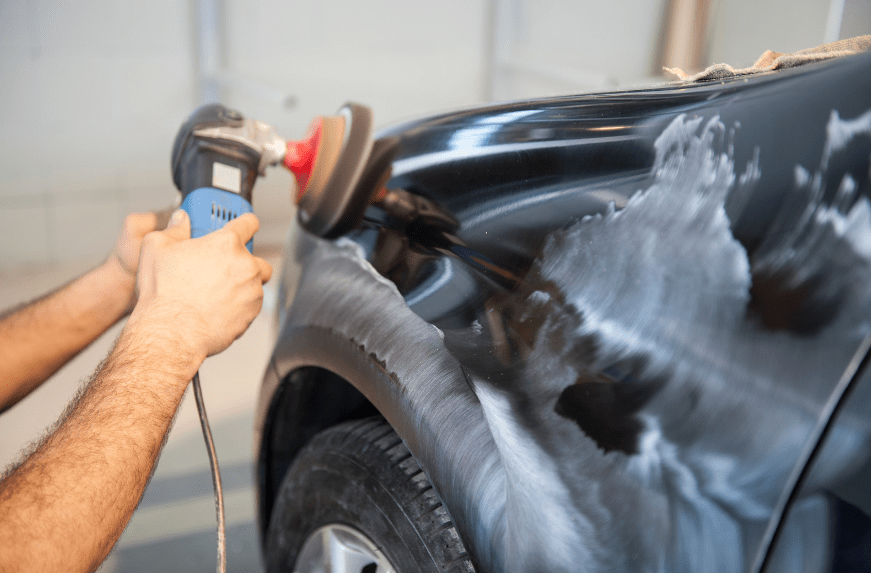 Your car is often exposed to harsh weather conditions. The damage mostly happens by the process of oxidation that slowly wears away your car's paint until it breaks away with the car's body. A used car has some damage or scratches that high-quality car polish can fix. Using car polish, it is easy to give an appealing new look to your vehicle and cover minor scratches or dents.
Applying a regular layer of car wax will help shield the body of your car from exposure to these harmful chemicals. Additionally, like sunscreen shields your skin from sun-induced harm, car wax can be employed to avoid fade, discoloration, and oxidation of the car's paint caused by UV radiation.
Vacuum Cleaner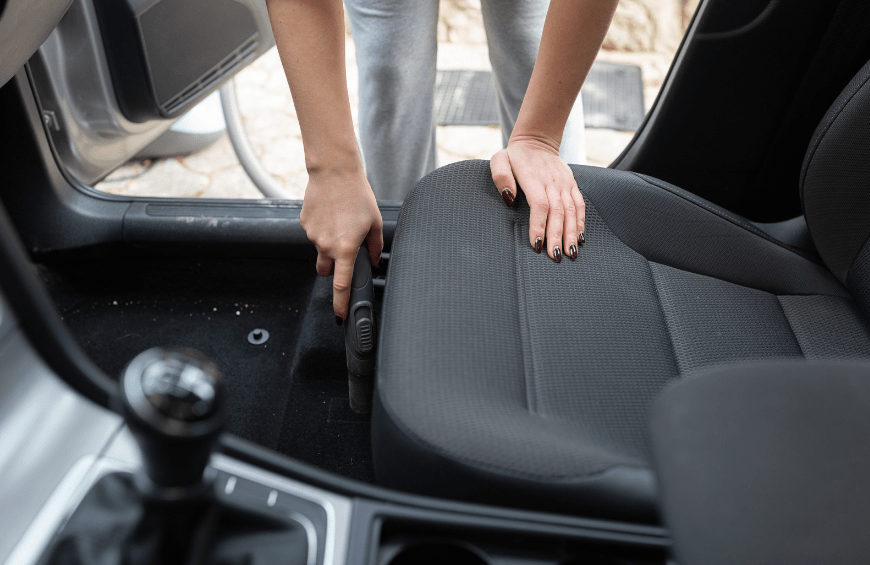 If you're a neat freak who enjoys keeping the car's interiors spotless but doesn't want to visit the detailing shop often. Then you'll be able to find a car vacuum cleaner useful. As the name suggests, it's smaller than the vacuum cleaner found in our homes. However, it's small and lightweight and is powered by connecting to the 12 Volt socket in your car.
Jumper Cables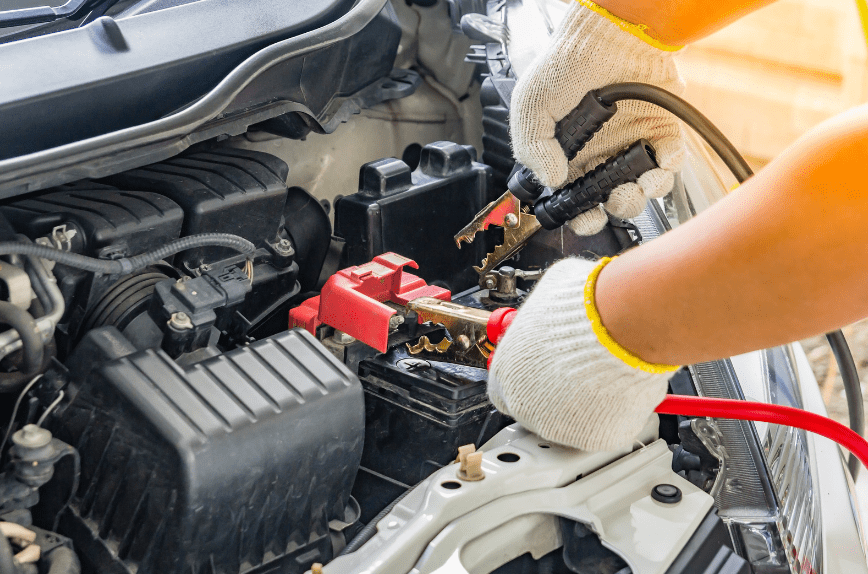 If you get unlucky and your car might not start, that's one problem you'd rather not confront. However, there are instances where having a pair of jumper cables willCar  help you get out of this issue.
People may refuse to help you tow your vehicle. However, this is not the case if the solution is as easy as stealing a little electricity from their battery. As more and more cars are coming with automatic transmissions, it is even more crucial to include a jumper cable in case of an emergency. Don't just sit around waiting for lightning strikes or when you'll need jumper cables; instead, purchase one.
Tire Inflator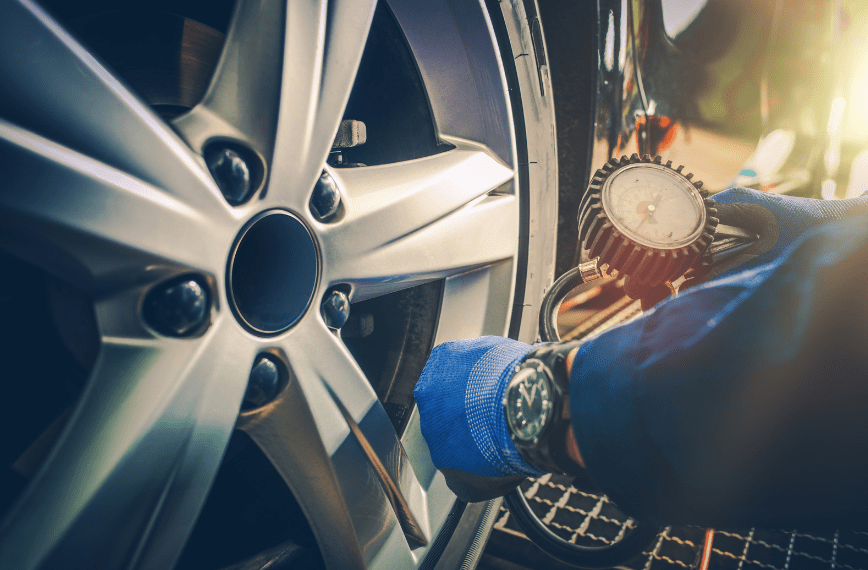 A device rarely utilized, but it could save us from threatening situations when needed. For example, a damaged tubeless tire can get fixed quickly; a portable tire inflator can assist you in inflating the tire by powering it through the outlet in your vehicle. A reliable inflator can flatten the tire in just a few minutes. Furthermore, you could avoid long lines at the station for filling and add air to the tires on your car yourself at your home.
Console Box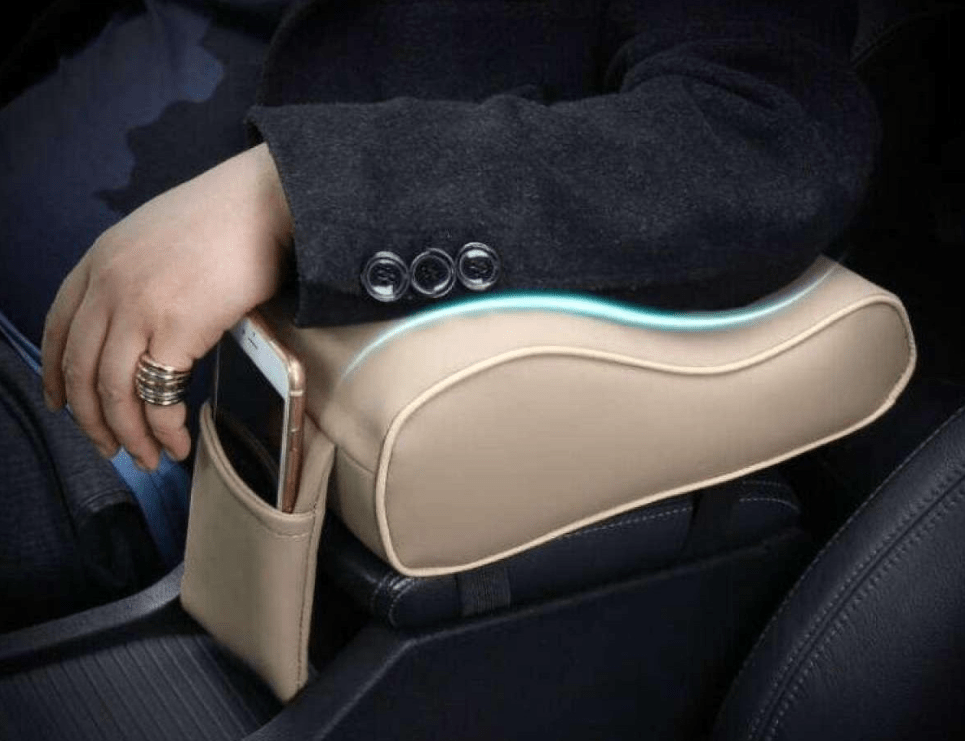 Center consoles come with a range of compartments for storage. Moreover, you can also buy aftermarket Center consoles that let you customize and make your car more suitable for your requirements. Based on your model and make, you could have various options for entire aftermarket center consoles and parts for your existing console. Not only can you store your things inside but also use it as a arm rest.
Fire Extinguisher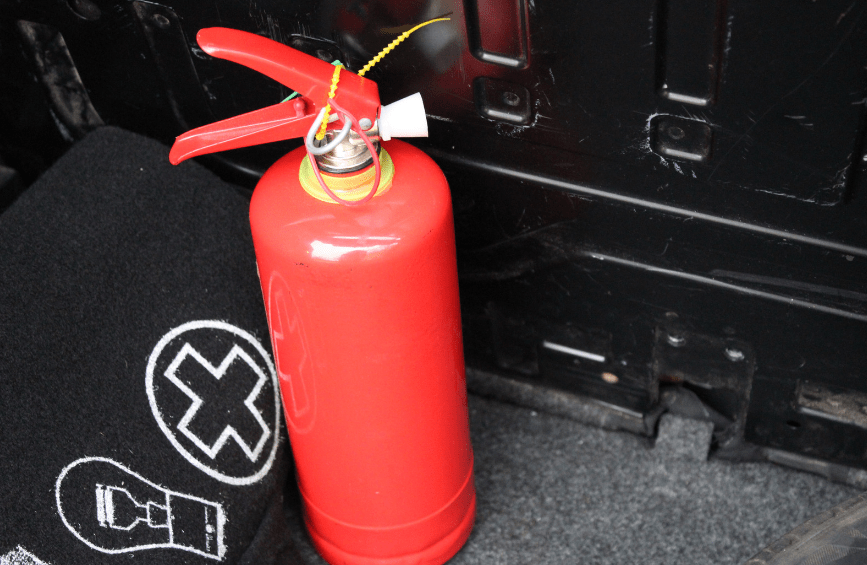 Car fires are among the fatal accidents that happen on the road. The fire may result from excessive heat, sparks, or flames that are not visible.
Fire extinguishers are essential items in your vehicle. It is essential to always have at least one. Each time you decide to drive, inspect your fire extinguisher to ensure it's working, that the safety pin must be in the correct position, and that you should ensure whether it's not bent. Keep the item close to you for easy access while driving.
HID Headlights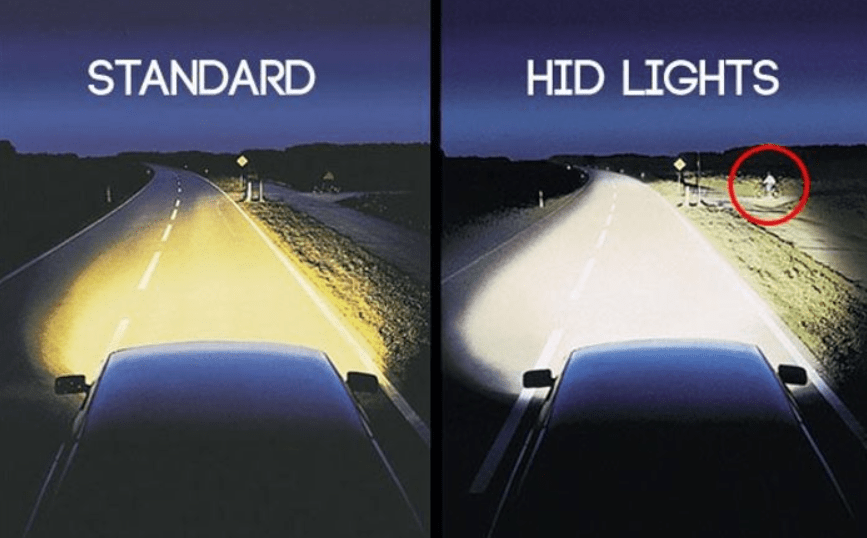 One of the major advantages that HID headlights possess over other types of lights is the blue light that comes from these lamps is extremely bright and improves nighttime visibility by hundreds of folds. Because HID headlights emit more light, they can provide greater visibility than halogen headlights. They let you see more and further and allow other drivers to spot your vehicle.
Final Thoughts
A running engine is vital; however, that's not enough. You need many accessories to ensure your vehicle is in good shape to last for a long time. If you've got an old car, it is important to always have these essential car accessories in Pakistan.