Top 11 Products for Car Dashboard Cleaning
As you've come to this page looking for the top products for car dashboard cleaning, we can assume that you belong to the group of individuals who not only take the time to maintain their vehicles' exteriors but also their interiors.
You must regularly clean your car's dashboard, but many people forget to do so. This is a mistake since it's unhealthy to drive around constantly covered in filth, dust, and grime. In addition to the fact that a dirty dashboard looks ugly.
Choosing the best cleaner for car dashboard cleaning might be challenging amid the various producers and iterations. In contrast, the bulk of them might not satisfy the essential requirements or application standards of the product.
Avoid using a random cleaner to clean your car's dashboard because it can lack the necessary components for an efficient outcome. Instead, you should choose a high-quality dashboard cleaner.
We have thus put together this collection of the top dashboard cleaners to assist you and make your decision easier. Let's discuss their user-friendly features, superb quality, significant performance, all-around features, lifetime, and value for money.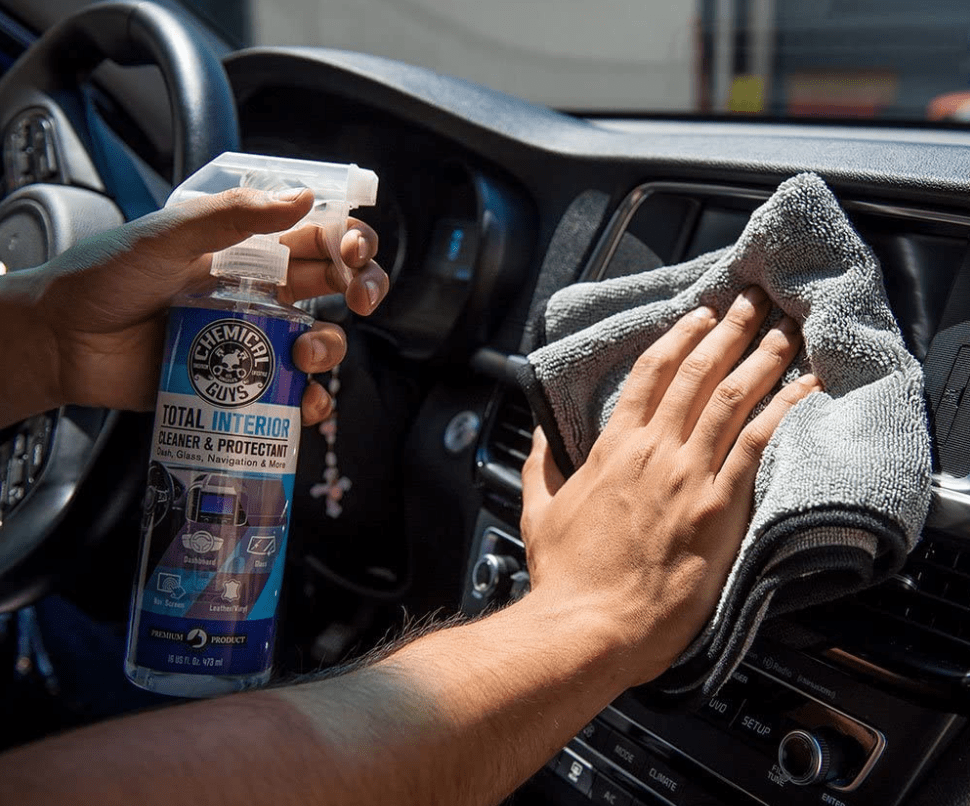 Since this Chemical Guys Total Interior Cleaner and Protectant is an all-in-one product for interior surfaces, you don't need to fill an entire cabinet with sprays and soaps. Using it on touch screens, carpets, leather, vinyl, and other surfaces is safe.
With Chemical Guys, you can simplify your life and streamline the cleaning process. The UV-blocking spray softly removes fingerprints, grease, oils, and even crusty layers of filth from surfaces.
A single do-it-all product

Ideal for leather, vinyl, plastics, and carpets

Keeps the interior looking new, clean, and fresh

Its UV blockers protect interior automobile components from sun damage

Simplify your detailing tools with this all-in-one cleaner

Gently clean and protect navigation and touch screens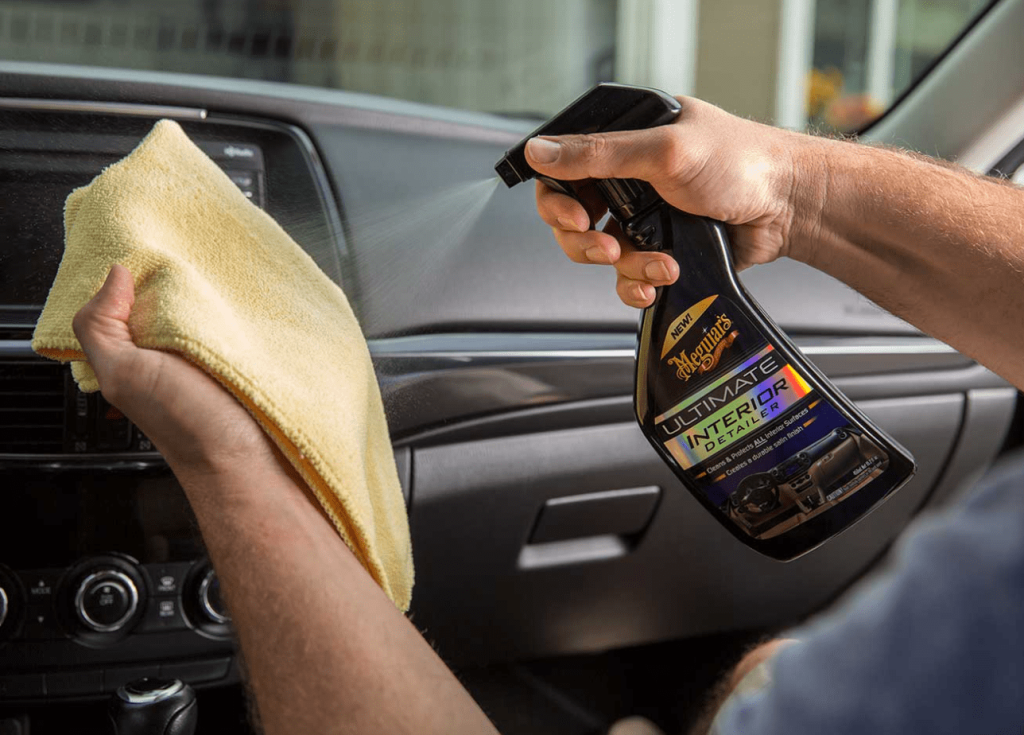 The first interior detailer that leaves a durable shine and protection. It helps clean and protect all internal surfaces in a simple process. Interior Car Care Accessories must ideally offer quick-drying, non-greasy finishing, and this cleaner does exactly that.
Protects and cleans all interior surfaces in a single simple process

Dries quickly to a smooth, non-greasy finish

Superior UV defense — contains enhanced UV protection to maintain interior beauty for a longer time.

Ideal for center consoles, stereo/navigation displays, door panels, dash/door panels, and more

Creates a durable satin finish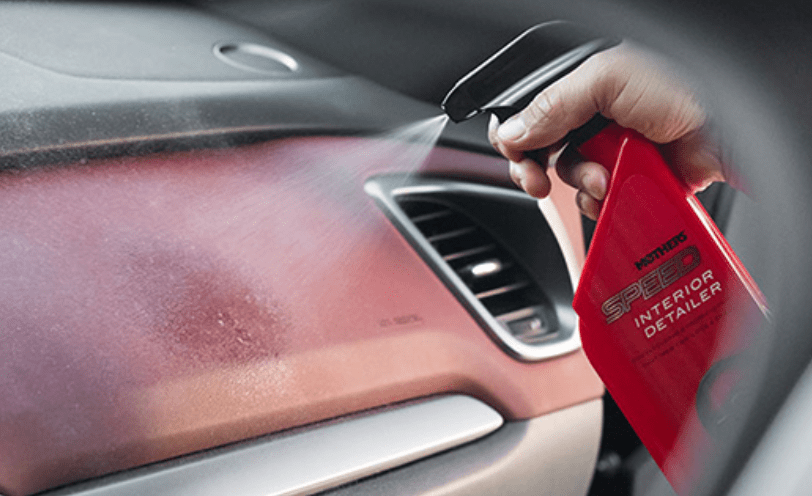 Maintaining that clean, "new vehicle" appearance and scent is simple with Mothers Speed Interior Detailer; spray and wipe. Your interior surfaces will be spotless and protected, free of streaks or greasy residue. You must thank the safe, ammonia-free formula's use of micro-emulsifying agents and biodegradable surfactants to dissolve grime, oily film, and fingerprints swiftly. Speed Interior Detailer is particularly effective on the surfaces you use every day. It helps to remove the guesswork from cleaning almost every surface inside your automobile.
Safe, ammonia-free formula

Quickly eliminates greasy film, grime, fingerprints, and other contaminants.

Won't leave any smears or oily stains

Suitable for use on any interior surface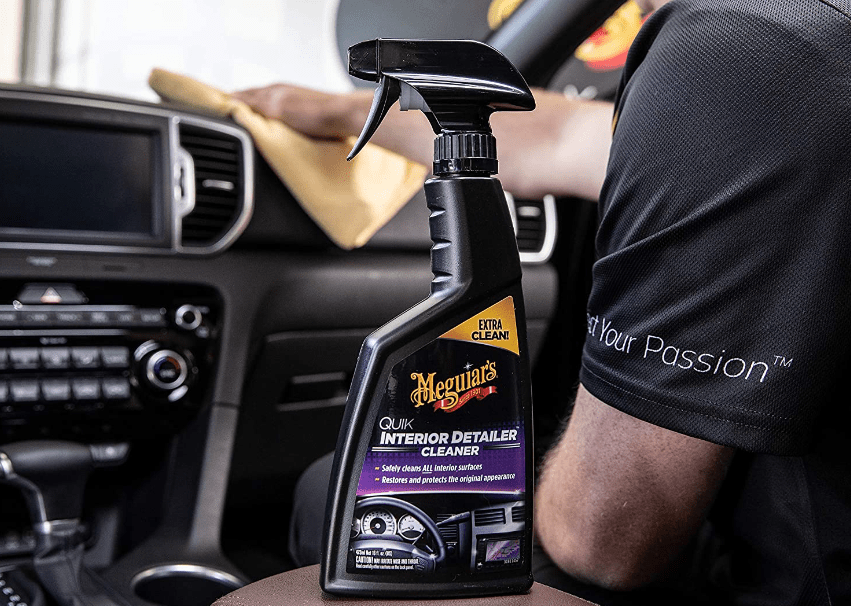 With Meguiar's Quik Interior Detailer, you can quickly maintain your automobile clean even when you almost live in it. Using Quik Interior Detailer is the quickest method to securely clean interior plastics, vinyl, leather, rubber, metal, and even LCD and navigation screens. The high-lubricity solution cleans thoroughly and rapidly, removing spills, dust, dirt, and grime to bring back the original appearance of all interior surfaces.
Cleans all interior surfaces without risk

Clean interior plastics, vinyl, leather, rubber, metal, LCD, and navigation screens quickly and securely.

It contains sun-blocking ingredients to maintain an attractive appearance.

A high-lubricity solution that quickly lifts dust, dirt, grime, and spills.

Preserves the natural appearance of surfaces.

Excellent for quick touch-ups.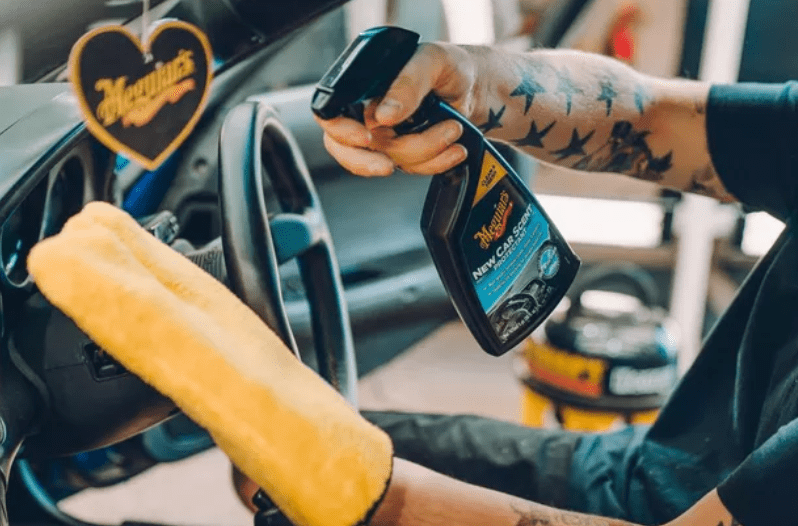 For a fresh, clean, and scented appearance on the inside surfaces of your car, use car interior cleaning accessories like Meguiar's New Car Scent Protectant. This non-greasy solution restores color and shines while cleaning and protecting. Strong UV filters offer long-lasting defense against fading, cracking, and aging.
This interior protectant, which works well on vinyl, rubber, and plastic surfaces, leaves a deep glossy shine and a welcoming new vehicle aroma. Spray on and wipe off with a convenient spray container to rapidly get a vehicle sheen and scent. It is also available in wipes.
A satin formula that is non-greasy — cleans, shines, and protects.

It makes your vehicle like new.

Exceptional UV blocking for long-lasting protection

It brings about a deep, satin gloss

Interior cleaner for the dash and glass by Turtle Wax. Excellent cleaning for the dash, electronic displays, and other surfaces. Excellent outcomes with perfect application—you do not have to overspray. It is simple to use, secure, and efficient on all indoor hard surfaces. In addition, it makes the windows streak-free and spotless.
Special glass, dash, tech screen, and more cleaning in 1 step!

Produces excellent outcomes!

On all indoor hard surfaces, it is simple to use, secure, and efficient

It makes windows streak-free and spotless

Ensures that your dashboard is UV-protected, non-greasy, and dust-free

Towels with polymer technology catch dirt for the first cleaning

Intended for general cleaning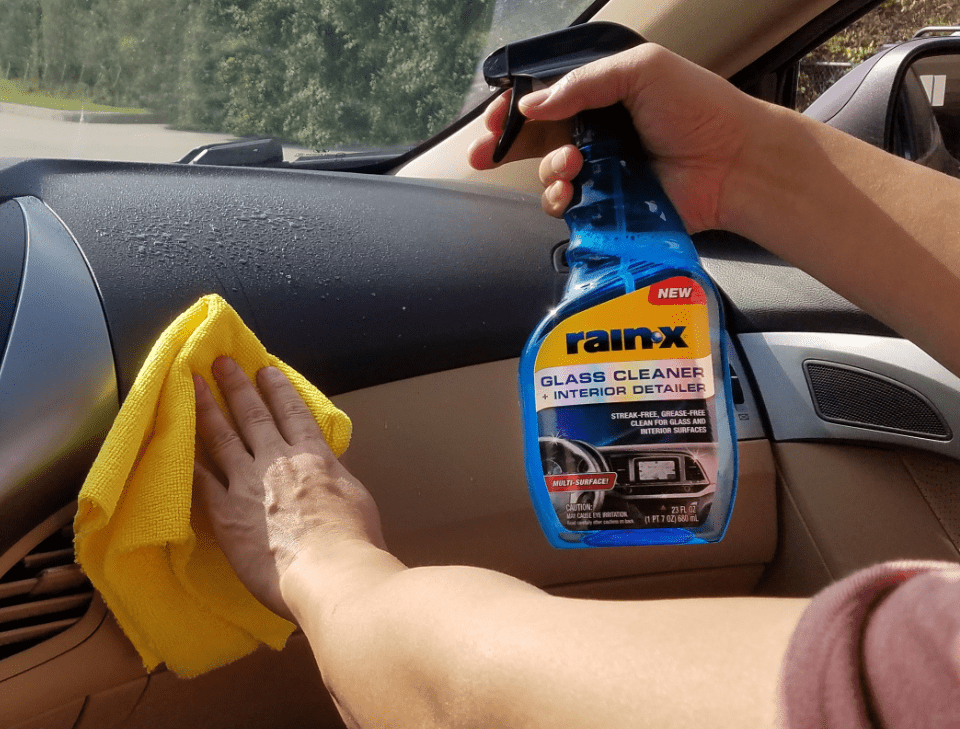 All interior surfaces, including tech touch pads, will be streak- and grease-free after using RainX Glass Cleaner + Interior Detailer. In addition, it removes dust, fingerprints, and other minor stains from your car's interior.
Cleans interior surfaces including plastic, leather, electrical displays, and trim as well as glass

Saves time and effort by combining two interior cleaning chemicals into one

The formula dries without streaks for the best clarity and vision

The cleaner doesn't leave a greasy finish and leaves the surface appearing clear, clean, and natural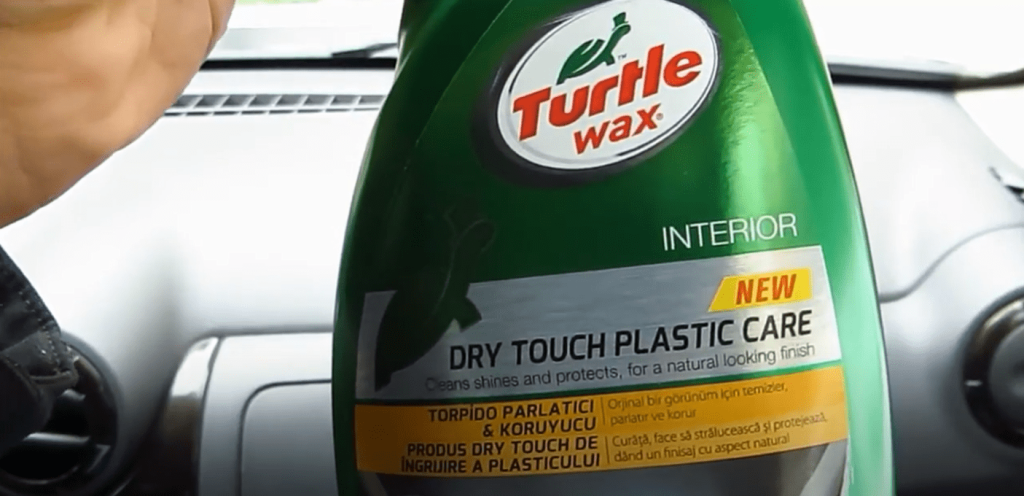 The rich polish will increase gloss with each application of deep Turtle Wax Dry Touch Plastic Care. It is perfect for use on dashboards, tire walls, and other interior and exterior automobile trim. It contains anti-UVB chemicals that help to protect interior sections from fading and cracking.
With no oily residue, the wax-emulsion mixture immediately dries to the touch. Wax Dry Touch Plastic Care assists the interior plastic trim to restore its original state. It is simple, secure, and productive to use on hard indoor surfaces.
All internal and external plastics are repaired and conditioned with silicone protectants.

Exclusive carnauba wax combination provides the luster and defense

With each application, the deep shine increases; more layers offer more fabulous gloss

Plastics are shielded from UV rays, so they won't fade, bend, or break

It also protects and polishes vinyl and rubber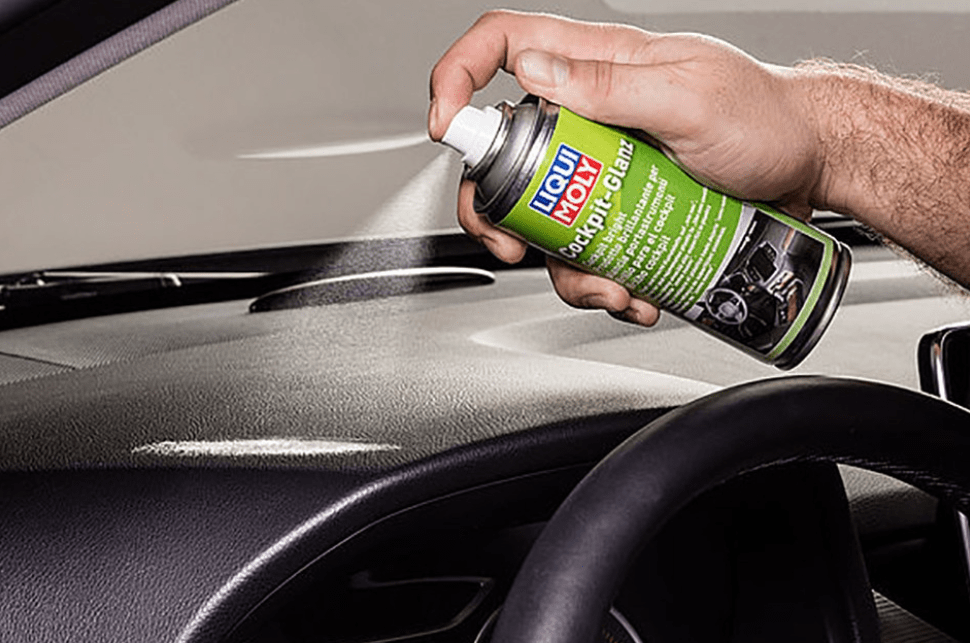 A silicone-based car care solution with excellent lubricity and aging resistance designed for widespread use on motor vehicles. Cockpit Bright is dissolved in the chlorine-free solvent.
Revitalizes worn-out plastic

The plastic components don't dry out and restore their original look

Stops annoying creaking and squeaking sounds

Dust-repellent, antistatic, and cares without greasiness

Effectively impregnates and insulates rubber and plastic components

Suitable for general application

Contains silicon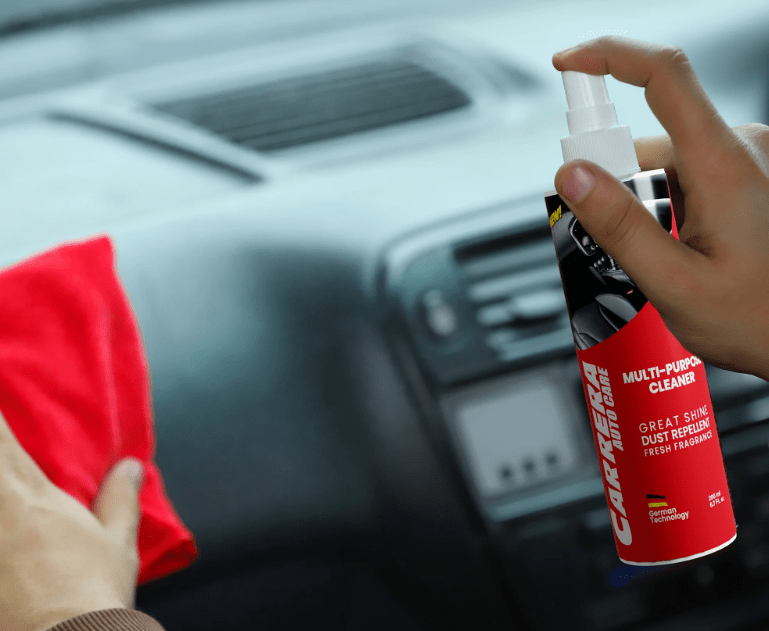 Leather, vinyl, rubber, plastic, and wood furnishings are cleaned, polished, and protected with Carrera Dashboard Cleaner. Car dashboard cleaning with this cleaner presents a neat and orderly image.
Can polish and clean the dashboard of your car and other furnishings

Leaves a light lemon scent

Dust cannot readily re-stick once the cleaner is used

Safe for your vehicle's dashboard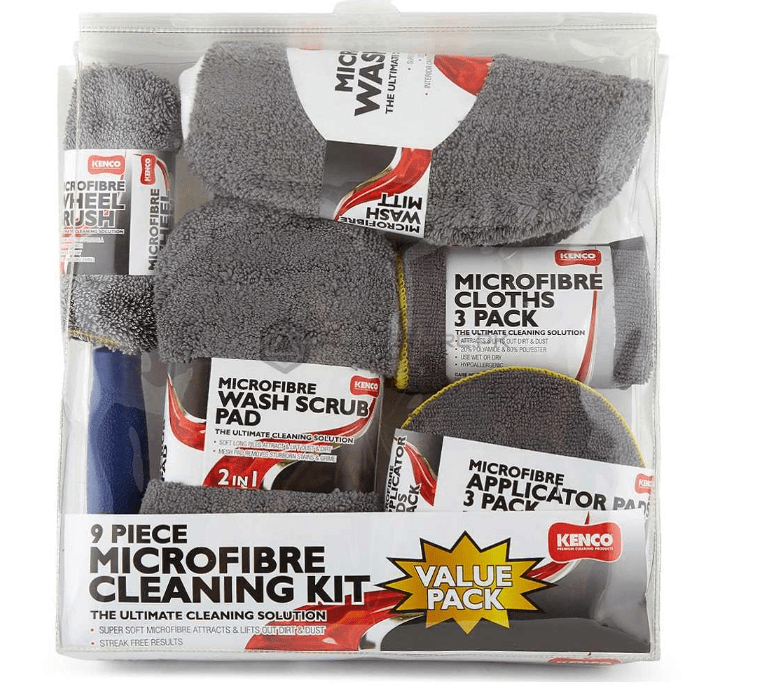 The best value package available for keeping your car spotless this summer. You can be guaranteed to get streak-free results on your vehicle, boat, or even house with the help of 9 microfiber cleaning tools!
Kit contains
3 applicator pads

3 cloths

A 2-in-1 wash and scrub pad

1 microfiber cleaning cloth

1 wheel scrubber

Super-soft Car Interior Microfiber Towels remove grime and dust
Advantages
Washable in a machine

Streak-free result

Super soft microfiber cloths lift out dirt & dust
Summary
Cleanliness on the inside and outside of an automobile improves its overall appearance. A dusty car interior loses its original appearance and ages more quickly. Unfortunately, many people ignore it, which is not the right thing.
The dashboard occupies a sizable portion of the interior, which also gathers dust and filth. To maintain your dashboard spotless, utilizing high-quality car care accessories involving an automobile dashboard cleaner is imperative.
This article covers the top 11 products for car dashboard cleaning in-depth, and we do not doubt that you've chosen the right one for your requirements. You can get all the cleaners from the Autostore.pk.