Why Do People Prefer Denso Horns Over The Locally Manufactured Horns?
Horns are the most important part of your vehicle and Denso horns are one of the most recognized imported auto parts you can add for your machine safety.
So you probably heard the name "Denso", if No then now you'll consider. Before we jump further and talk to you about why and where you can buy Denso horns online and what makes them better than local manufactures, we have to understand why horns are important for our cars, and what purpose they provide, because there is a very narrow line between the violation and the right use of it and we see more violation.
Why are Horns important?
Car horns are taken for granted or sometimes used in the violation without knowing the purpose.
Some of us honk out of frustration, while others honk to warn of or prevent an accident. People honk in response to actual or predicted traffic hazards.
The basic purpose of a car horn is to communicate with other cars on the road and alert them of your presence in the event of an emergency. This is important because you don't have to glue your hand to it so everyone knows, it's a way of communication when you either want to alert others when taking a blind turn on a street or making an emergency request.
In some countries having a horn in a car validated by law and not having it or a broken horn will be considered a violation along with a big fine for you.
What Is Denso?
Now that we know why horns are important, let's talk about why Denso is a better option for your car and the reason for its popularity.
Denso is a well-known and one the oldest Japanese car accessories brand in the market and the reason is their high-end and latest technology that provides your car with the best performance tech you can ask for.
If you're an automobile person then you should know how well recognized are Japanese products in the market, the reason is the Japanese car origin as well as the reliability of parts in the long run. The influence of the Japanese tag is untouchable and people trust them with their eyes closed no matter the price. 
Now that you know why customers choose Denso products over those made locally, let's have a look at some of their most popular products and where you can purchase them so you can properly care for your vehicle.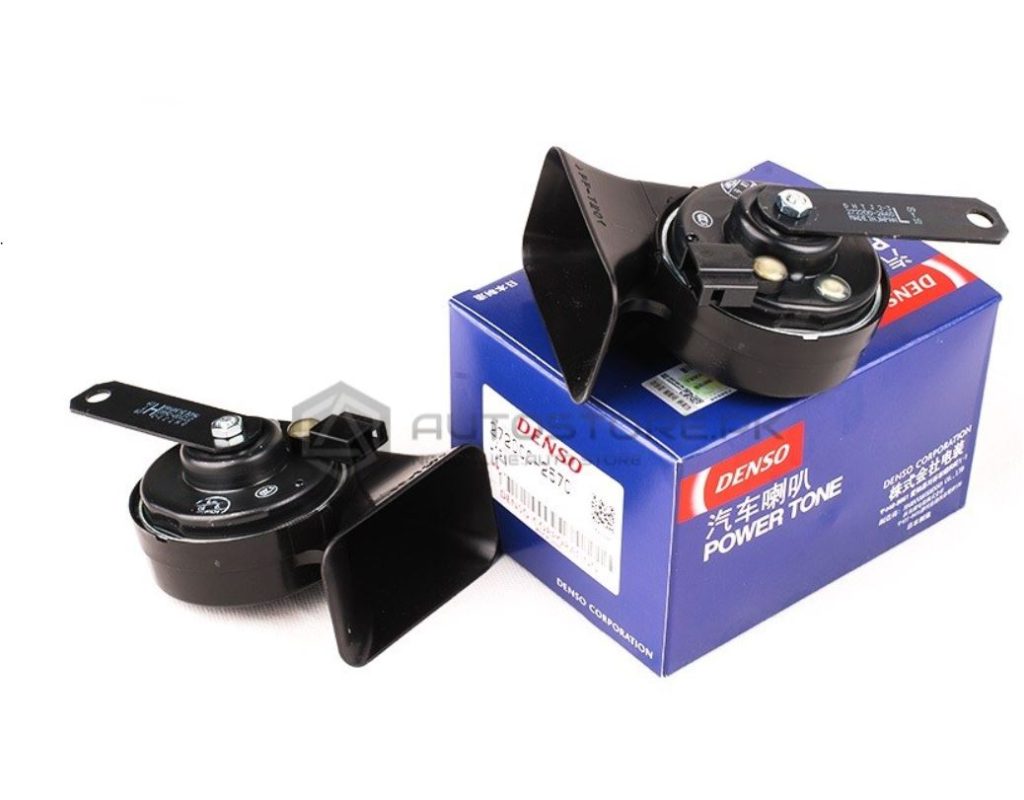 This snail-shaped horn is a 12-volt and produces a deep bass tone. 
This horn is composed of a durable plastic and steel mix, making it dependable and long-lasting.
The horn is simple to set up and universally compatible, making it quite flexible. The horn's frequency range is 400-500 Hz.
The frequencies provide a distinct blast of sound. A heavy-duty mounting bracket and hardware are included in the kit. It also works well as a motorcycle horn.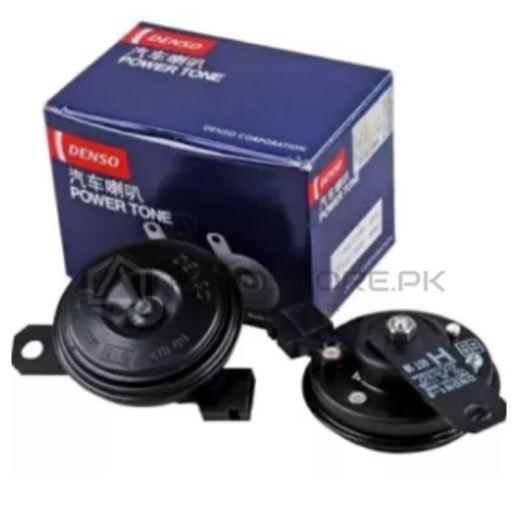 This round-shaped Denso sounds like nothing else you get from other horns. It is also loud enough to guarantee that your car has attention to every other vehicle that moves on the road.
Then comes their black-coated metal body. It protects the horns from scratches and also keeps rust and corrosion at bay. Equally useful is the red protective grill. You can count on it to shield the horn's inner components from dirt, dust, and moisture particles. 
The horn is simple to set up and universally compatible, making it quite flexible. The horn's frequency range is 400-500 Hz.
Everything you need to get these horns up and running is included in their kit. You'd also get a booklet of instructions telling you how to mount this horn.
Conclusion
The majority of factory horns may be modified to be weaker or less frightening. The upgrading is required to get road authority. That's why people prefer the best value to money products like Denso Horns.
These horns are available at a reasonable price at the autostore.pk website.