Top 10 Interior Car Care Accessories Under Rs. 2000
As we all know, our cars require regular maintenance, and if you want to keep them in pristine condition, the car's interior matters the most. But on the other hand, choosing the best interior car care accessories on a small budget is difficult.
If you go for the top interior car care accessories, they are manufactured from top-quality materials and are renowned for their durability, high performance, and fantastic quality. The article will include different car interior cleaning accessories under Rs. 2,000 that you can buy if you are on a budget.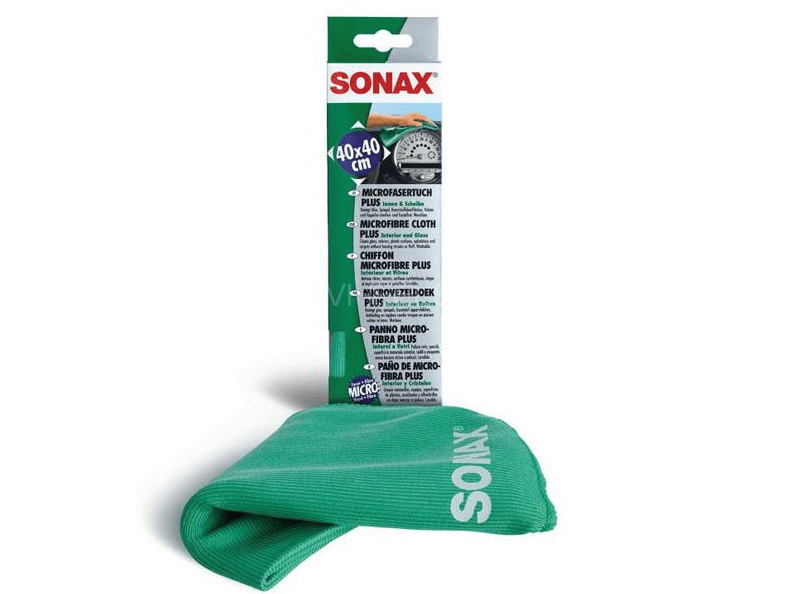 Microfiber cloths are among our most beloved products for their cleaning properties with minimal effort. Sonax microfiber cloth is a fine interior microfiber cloth that doesn't leave streaks, smears, or flakes. They are excellent for use on smooth surfaces. You can easily clean damp, dry for wiping, and dry for polishing off. To clean surfaces that are textured or made of textiles, use a wet cloth; for best results, apply a cleaning agent.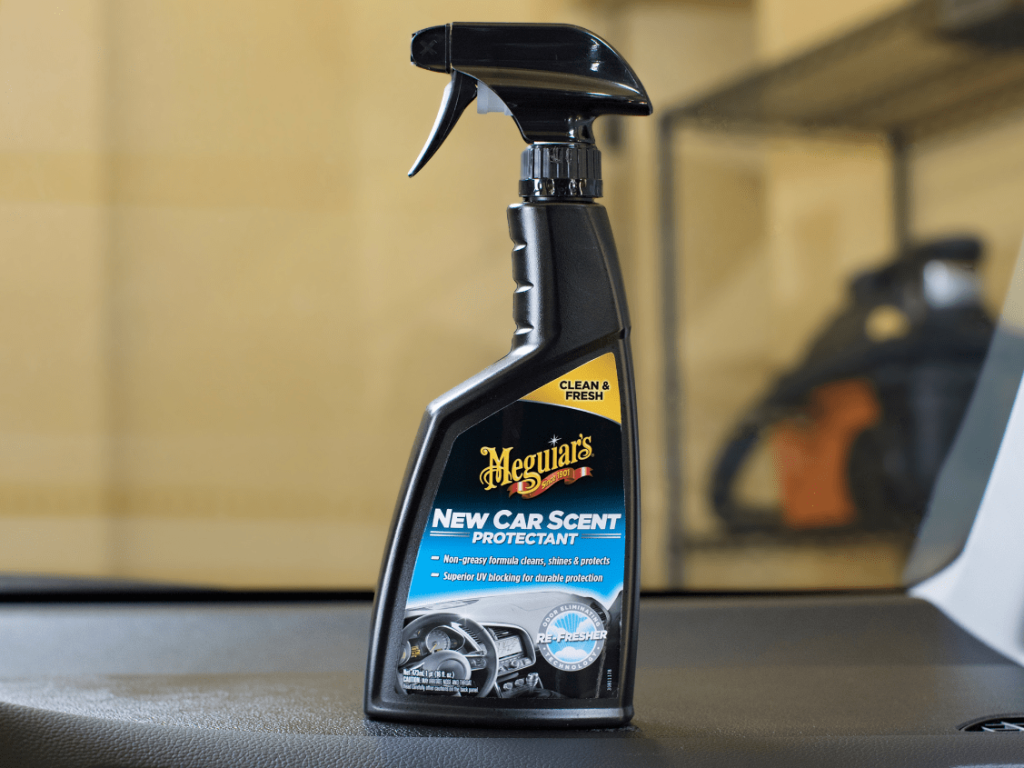 If you want to keep that shiny new feeling of your car intact, look for a cleaner that protects the shine. The Meguiar's New Auto Scent Protectant gives protection and shines to plastic, rubber, and vinyl, leaving behind the fresh scent of a new car. The protectant has a premium formula that is not greasy and offers protection against cracking, fading, and aging. Moreover, the car interior cleaner can also serve as a protection agent, which protects the dashboard and other components from harmful UV radiation.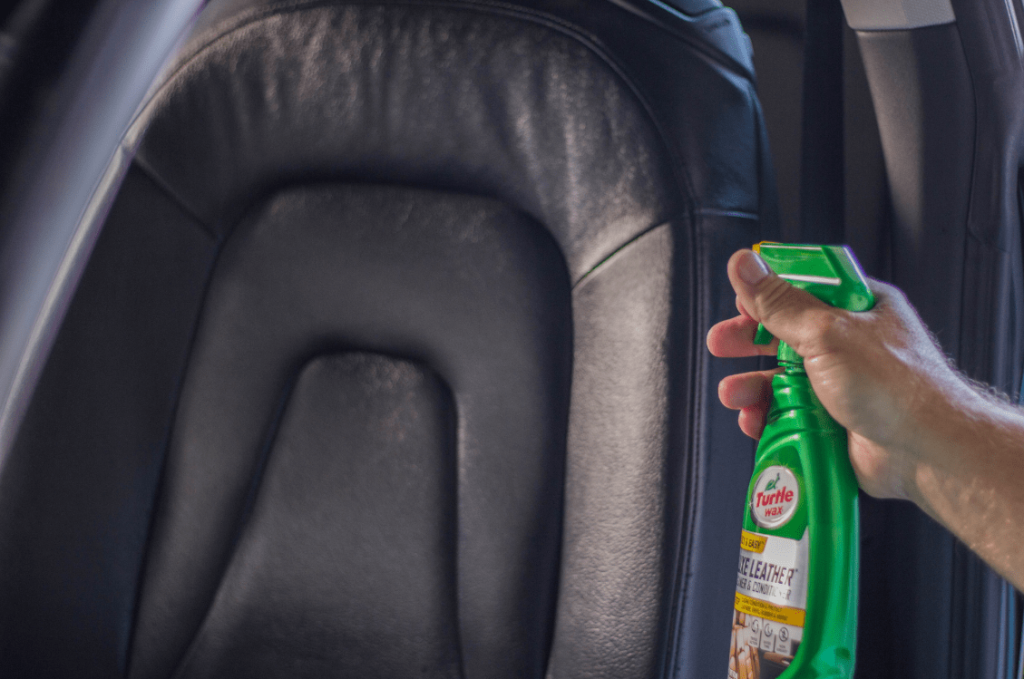 Turtle Wax's interior cleaner or conditioner is the best on the market if you're searching for an affordable, high-quality product. Created to block the sun's ultraviolet rays and stop drying, fading, and cracks in the leather surface. The triple-action, non-greasy formula of the product cleans, refreshes, and protects leather, vinyl, rubber, and plastic surfaces. The bottle comes with a trigger sprayer that makes it simple to use. Just spray it on and wipe it off. It gives off a mild leather scent that will persist long after cleaning.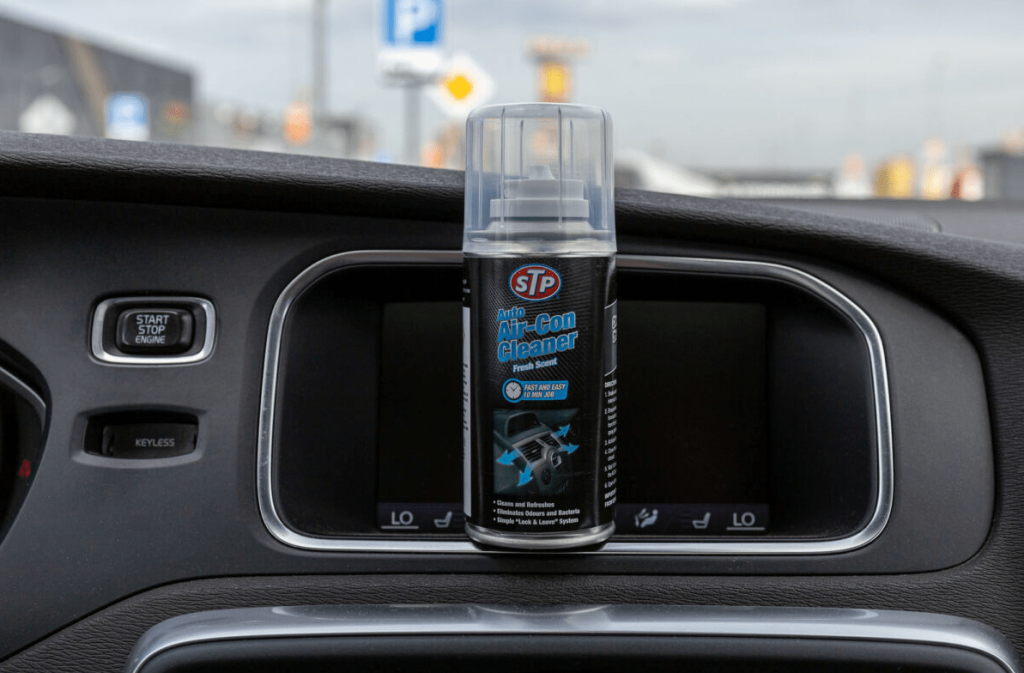 The air conditioning system in your car can become infected with bacteria. This buildup causes terrible odors and poor air circulation. You need a cleaner that can help disinfect and rejuvenate your entire AC system. TP is among the most trusted brands in automotive maintenance. They are revered among professional racers and auto enthusiasts. The easy lock and leave procedure removes odor and bacteria from your air conditioning unit in only 10 minutes and leaves it fresh and clean.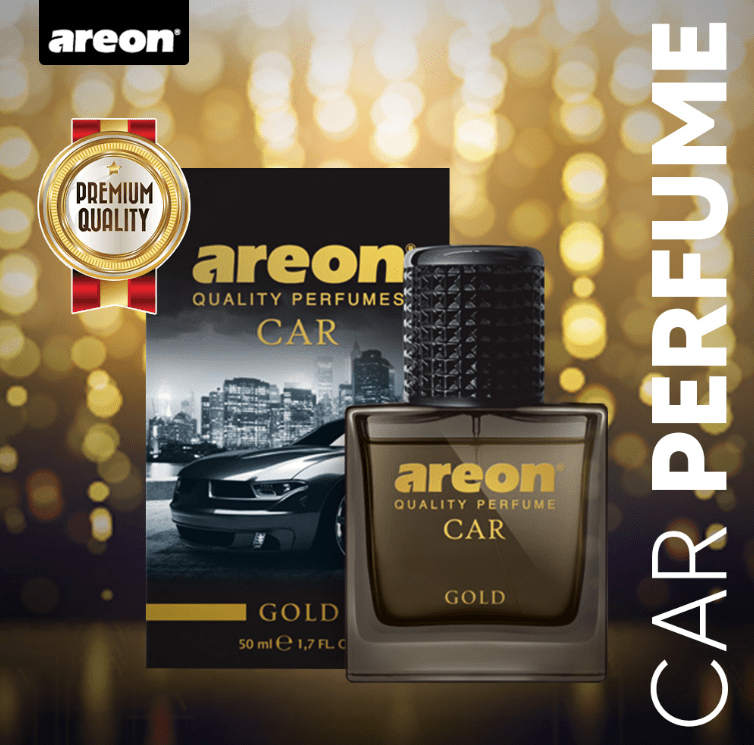 If you take long rides in your car, you want it to smell pleasant; buy a car interior cleaning spray. People sensitive to strong scents might be wary of purchasing car perfumes. Areon perfume provides a fresh scent to refresh the interior of your car. The scent is sweet and uplifting and lasts for up to 60 days.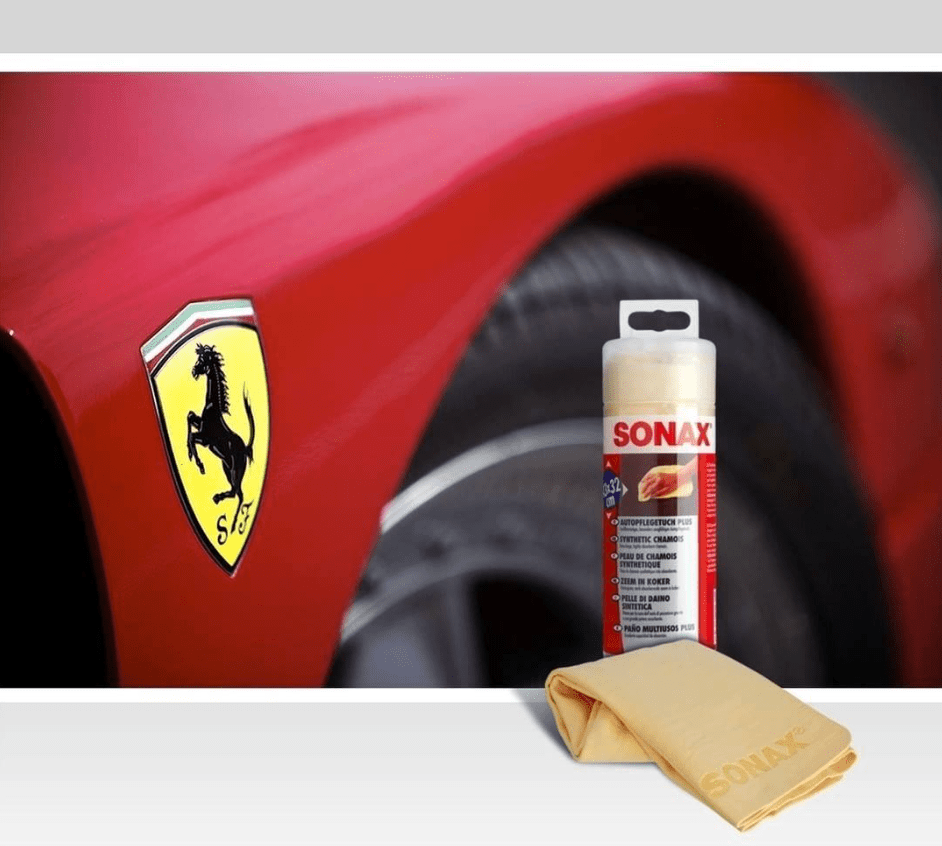 Look no further if you want a product with an excellent absorbent capacity that can also withstand cleaning oil spills, different fluids, fuels, and other chemicals. Synthetic Chamois comes with a fantastic ability to absorb. It is environmentally friendly and won't break like genuine Chamois. It is washable with soapy water and lasts longer and it's ideal for use in the glove compartment.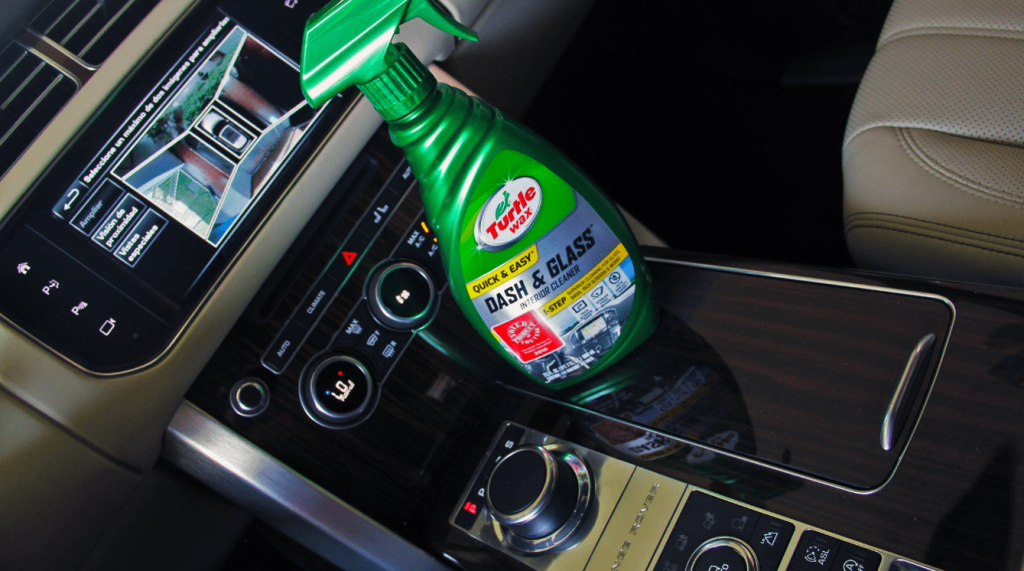 Another thing that you should include in your list of car care is windows. A turtle-dash glass interior is an ideal method to get perfect results. With the perfect application, there is no need to be concerned about overspray!
The product is simple to use, secure, and efficient for all surfaces that are hard to clean. It comes with ClearVue Technology, which makes windows sparkling clear and streak-free. You can apply it to your dashboard to make it dust-free, UV-protected, and non-greasy.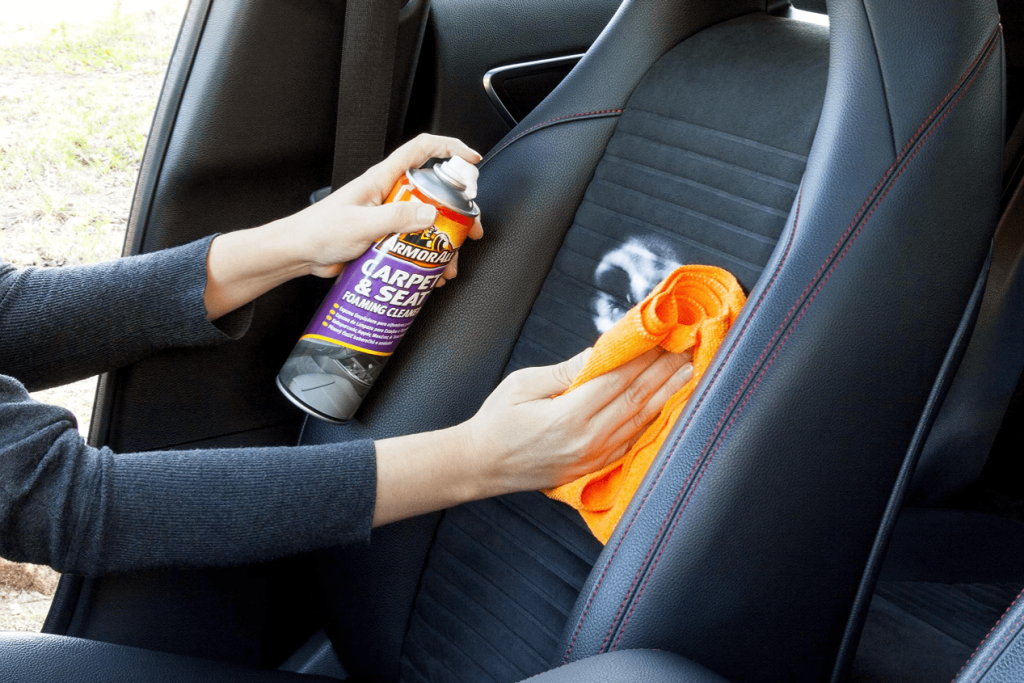 Over time, the car's surfaces may become soiled with dust and dirt. And, in the worst of cases, it could be a breeding ground for bacteria. Armor Carpet and Seat Foaming Cleaner are designed to keep your car's cloth surfaces looking like new. It can remove tough dirt, grime, and grease—but without drying or damaging even the most delicate surfaces. You can keep the car's upholstery clean by using this carpet cleaner for cars—the perfect solution for your cleaning requirements.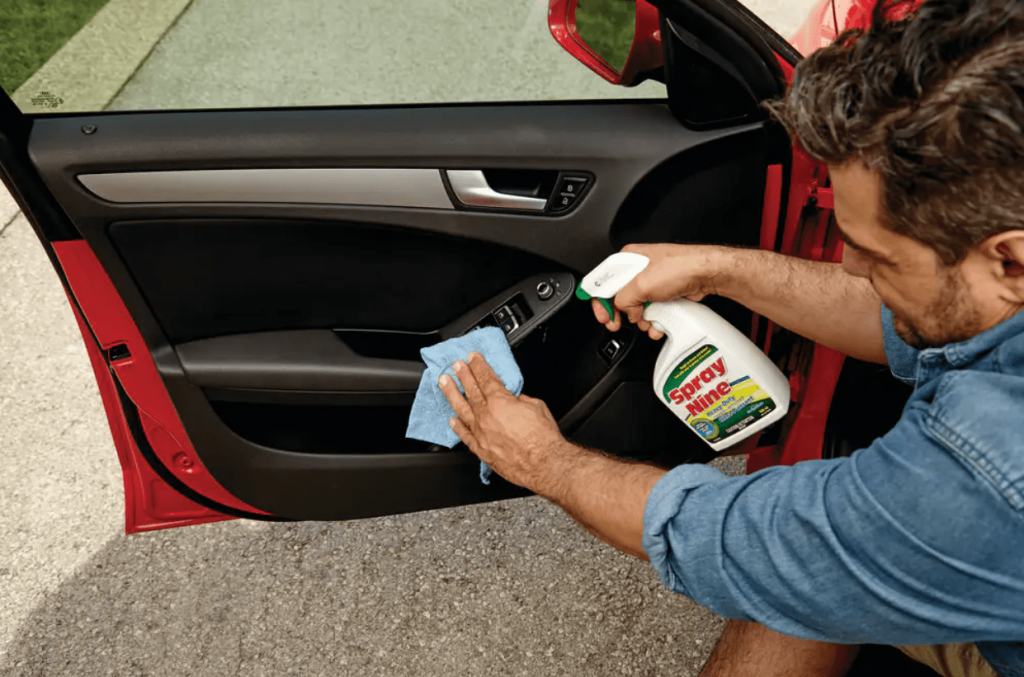 Spray Nine is ideal for home cleaning, including your vehicle. It is designed to reduce the capacity of soils to stick to surfaces. The cleaner is an all-in-one product that effectively cleanses, degreases, and cleans; it also removes stains and mildew. Furthermore, it manages mold and mildew and removes odors. This disinfectant eliminates 99.9 percent of germs within 10 seconds, viruses in 30 seconds, and bacteria in 45 seconds. This multipurpose cleaner is ideal with its ready-to-use formula to ensure quick clean-up.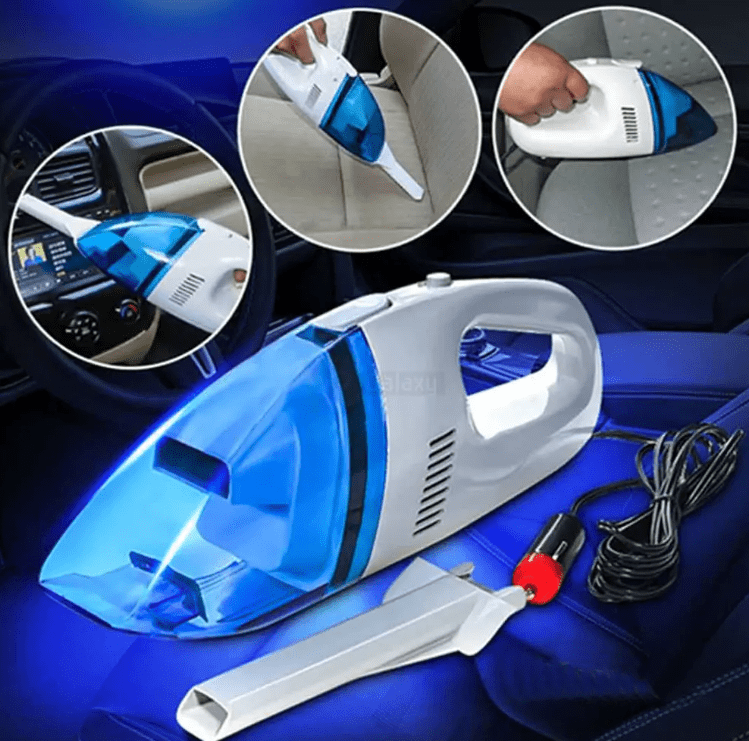 Went to a sandy beach? Have a furry friend? The handheld vacuum is designed for easy use and solving problems that are difficult to reach. The portable car vacuum cleaner is specifically designed to help solve issues. The handheld vacuums will remove debris, dirt, hair, or crumbs that are difficult to reach. This is an excellent solution to your interior car cleaning problems.
You can get all interior car care accessories from autostore.pk.