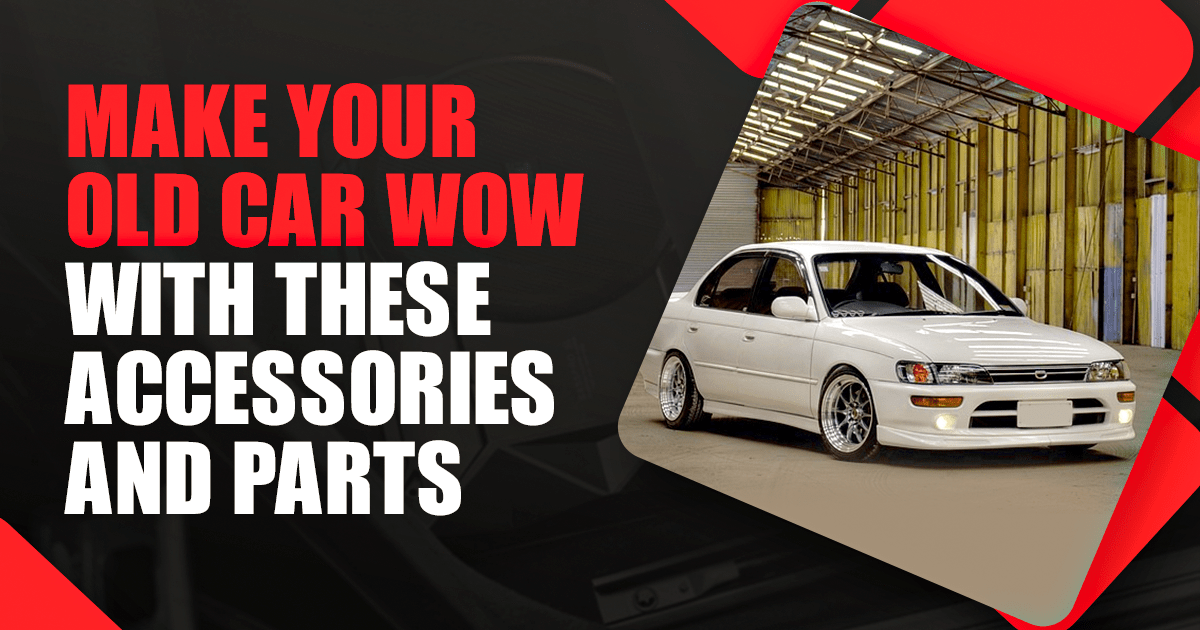 Make Your Old Car Wow: Add these Accessories and Parts
Introduction to Revamping Your Old Car
Most car owners spend considerable time behind the wheel, whether on weekend excursions to remote hills, commutes between work locations, or simply shopping for food at nearby restaurants. Maintaining and improving the condition of your vehicle requires spending some money to keep it looking brand new. Moreover, adding some extra car accessories and parts can revamp the whole outlook of your car. In this article, we will talk about these accessories that can make your car look brand new. 
Why Upgrade Your Old Car?
Modifying your current car can be more cost-effective than purchasing an entirely new model, mainly if you rarely use it and need more funds for an extravagant upgrade. Furthermore, adding top-of-the-line products can enhance its value as an economical upgrade solution.
Benefits of Adding Accessories.
High-end accessories add value and enhance the aesthetics of your vehicle.

Add specific accessories for optimal driving pleasure and to make driving simpler and safer.

Organization of accessories can enhance the visual appeal of your vehicle using accessories like glove boxes and storage bags.

Car accessories can add a luxurious feel to your vehicle and give it more class.
Car Accessories and Parts to Make Your Old Car Wow
Are You Searching for Essential car parts, tech gadgets, or accessories to customize Your ride? Below, we have assembled an exhaustive list of products on the market that may suit your vehicle best. Check these accessories and pick one that best compliments your car and can enhance your driving experience!
Interior Upgrades for Comfort and Style:
1. Upgrading Seat Covers and Cushions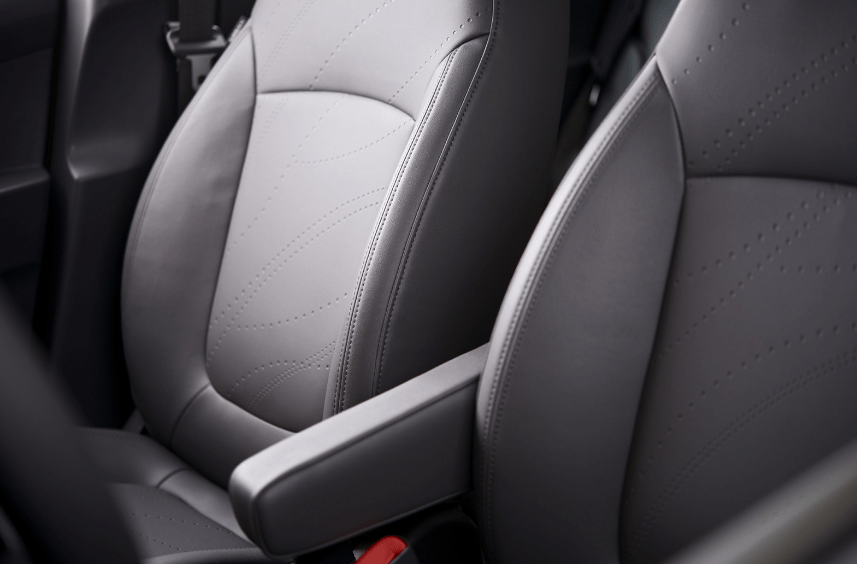 Upgrade your fabric-covered or faux leather car seat covers for a high-end experience with authentic leather seats made of genuine leather, creating an authentic leather experience in your car. Plus, you could upgrade foam for increased comfort, including single-color covers, double covers with different colored stitching patterns, etc.
Furthermore, prolonged sitting can result in back pain, though not an issue for children. Elderly individuals could find sitting still too discomforting; securing them securely when traveling long distances in your vehicle would be prudent.
2. Adding a Custom Steering Wheel Cover
Over time, steering wheels tend to become worn-down or cracked; for an update and fresh new look, consider purchasing a custom cover tailored for this wheel.
Steering wheel covers not only add style and class to any interior environment, but they can also protect it from being damaged in an accident. Many feature cushioned steering wheel covers for additional hand comfort so owners can drive for extended hours without experiencing hand stiffness or pain.
3. Upgrading the Sound System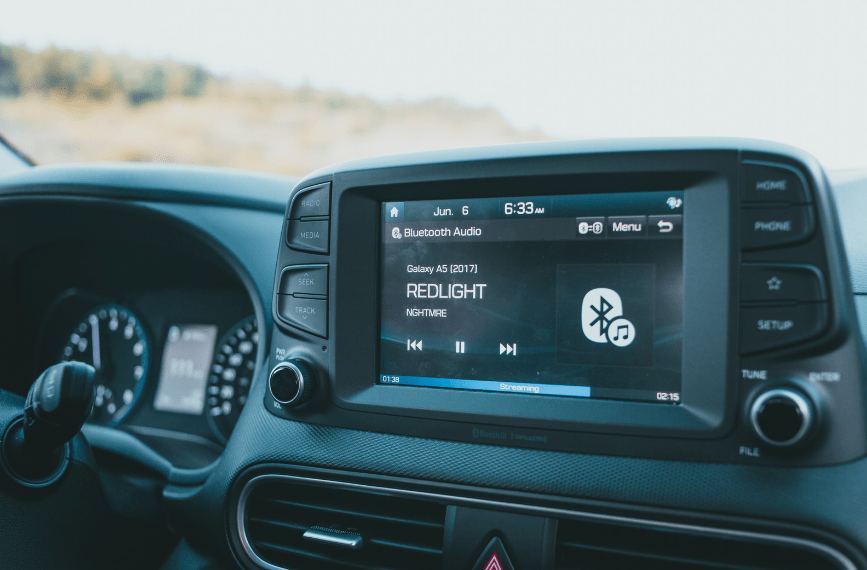 Your car serves as your second home; therefore, it should provide some form of entertainment while driving home in the evenings. A quality car sound system is handy here – interactive touchscreen systems may bring more fun. In contrast, more basic Bluetooth-enabled car systems allow users to easily pair smartphones or other Bluetooth-compatible devices to them for simple connectivity.
Look for car speakers with powerful bass and vehicle audio systems with rich capabilities. Modern vehicles often include elaborate audio systems far beyond radios or CD players.
4. Installing New Mats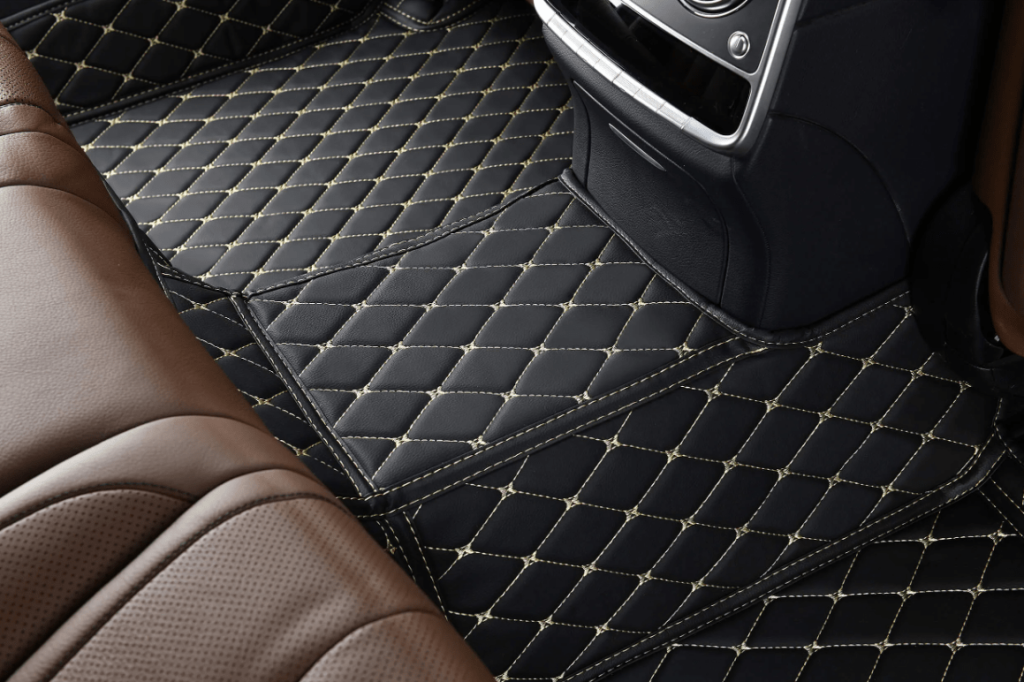 Car mats are a great way to protect your flooring against mud, dirt, grease, snow, and other debris that could damage or smudge your car's floor. The floor mats get worn and damaged very early. Sometimes, they are also prone to holes and mold that is difficult to remove. So it's best to get them replaced with high-end material. They are available in vinyl, rubber, and carpet alternatives. These typically have high edges for containing spills and are easily cleaned or replaced as needed. 
Exterior Accessories for Enhanced Look:
5. Installing Alloy Wheels or Rims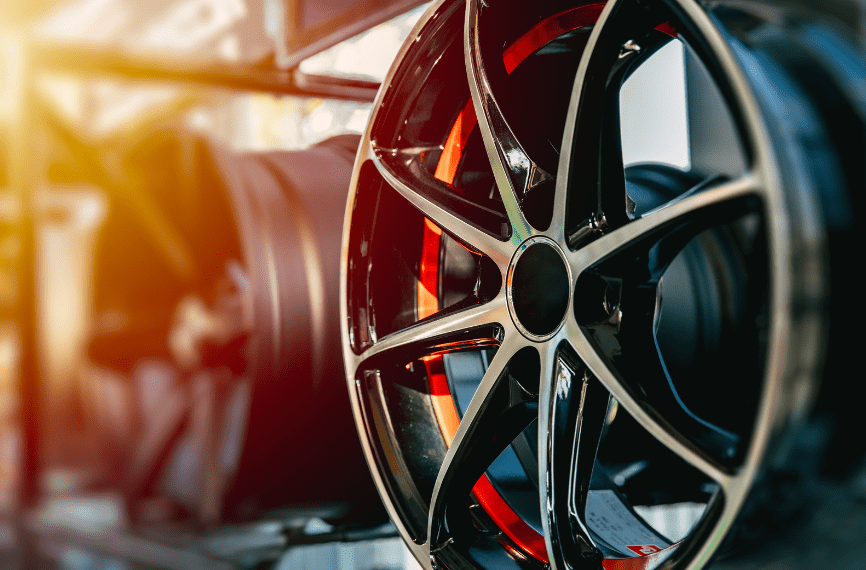 If you want to give your car a more sporty look, the wheels and rims can help you achieve that. The alloy wheels offer both aesthetic and practical advantages to your vehicle. The alloy wheels weigh significantly less than steel wheels. They also provide faster acceleration. Even though they are 
superior to steel wheels, but they also marginally cost more.
With a nice set of alloy rims, your car will be given an instant aesthetic boost. Additionally, the vehicle is likely to perform better.
6. Custom Paint Job or Vinyl Wrap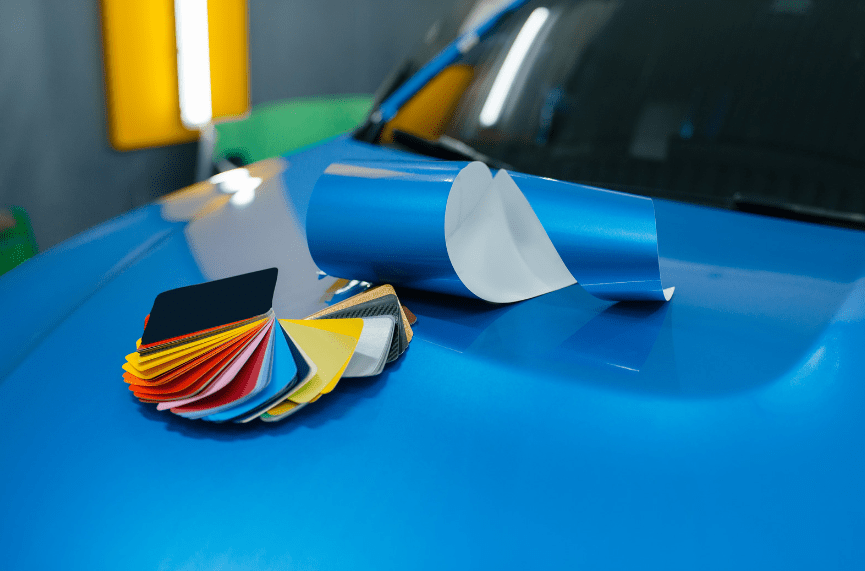 Wrapping your vehicle exterior can be the fastest, easiest, and most cost-effective way to create an eye-catching, cost-effective, and reliable aesthetic – much more so than painting! Additionally, vinyl wraps can easily be removed or applied back on.
Attractively styling your car begins with selecting its body color. Car wraps may be a budget-conscious solution, while fresh coats of paint could give your ride a lasting upgrade that makes it appear brand new.
7. Upgrading the Lighting with LED/HID Headlights and Taillights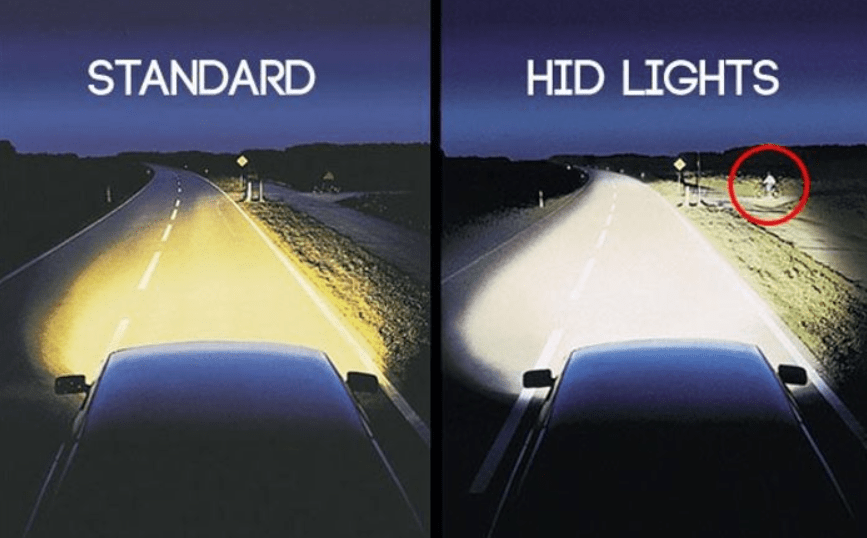 Upgrade the headlight and tail lights of your car for maximum illumination. Stock bulbs often don't provide an adequate explanation, so consider upgrading to HID or LED headlights, which provide more excellent lighting capabilities with broader field vision than regular bulbs and a longer lifespan. It can instantaneously upgrade the appearance of your vehicle.
8. Installing Chrome Accents or Carbon Fiber Trim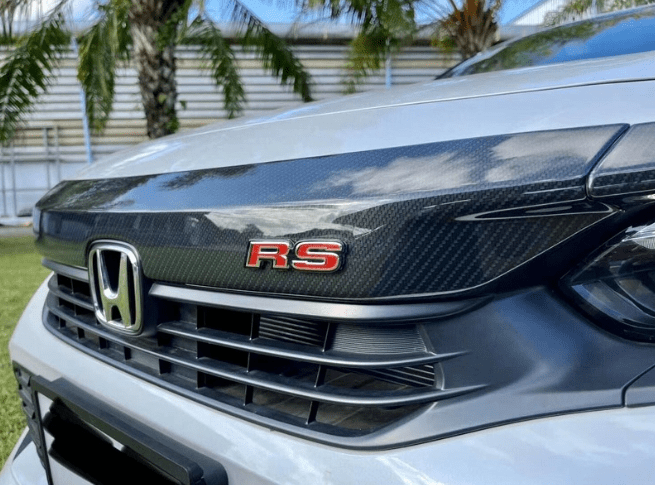 If you are also looking to add a luxurious style to your car, getting carbon-fiber or chrome accessories is recommended. What's interesting is that you could use chrome accessories for your car's interior and exterior.
Tech Gadgets to Modernize Your Ride:
9. Installing a Touchscreen Infotainment System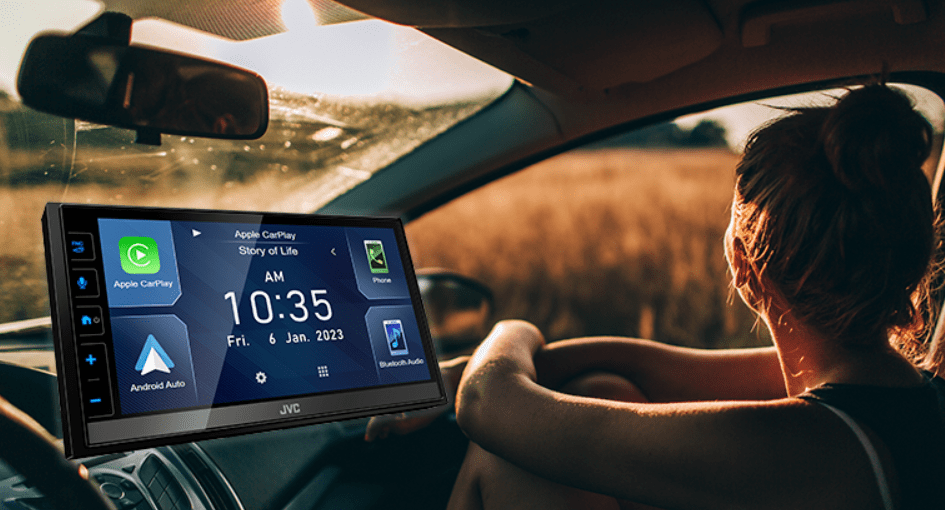 Are you searching for ways to add flair and charm to your car and impress its passengers? Nowadays, touchscreens have become all the rage.
These touchscreen infotainment displays add plenty of fun to your vehicle. Think of it like having a smartphone or tablet built into your ride, which also features cables or Bluetooth capabilities for communication with other devices.
10. Adding a GPS Navigation System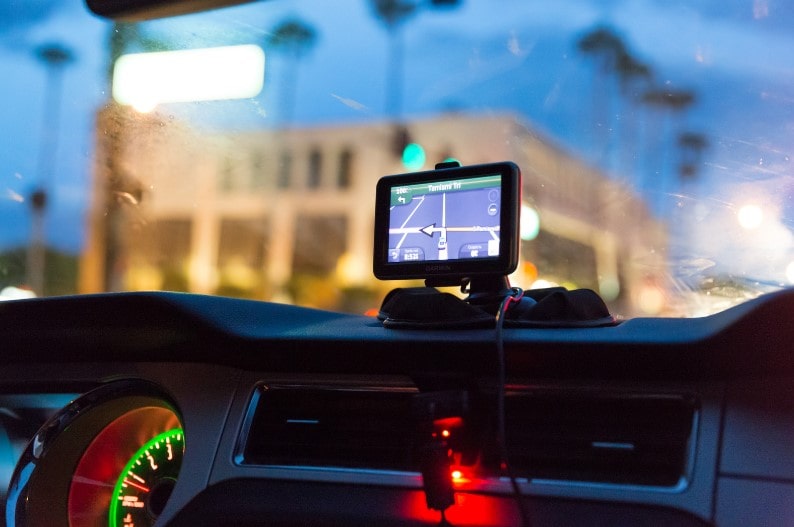 GPS offers convenience during daily commutes or road trips and saves time. Adding a navigation system proves quite beneficial in many unforeseen circumstances. You can easily avoid getting lost with the help of a reliable GPS navigation system that offers accurate directions and real-time traffic updates. 
11. Upgrading to a Rearview Camera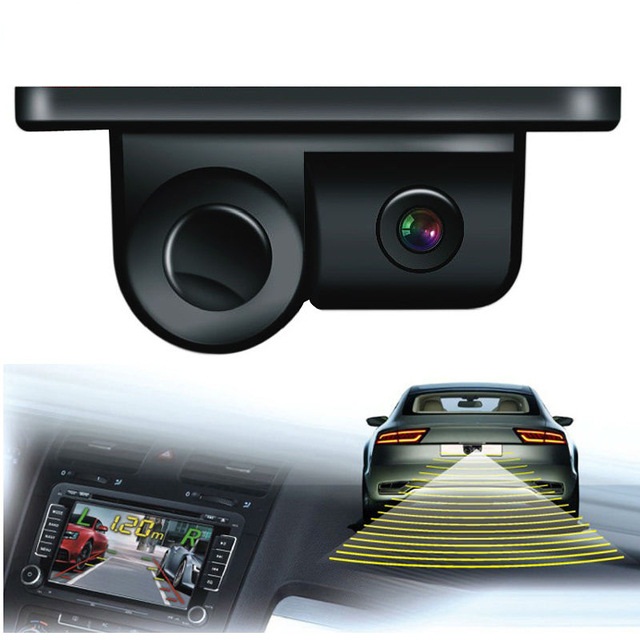 Rearview cameras aim to increase visibility behind a vehicle to help prevent collisions and aid drivers in maintaining a safe distance. The rearview car camera provides a high-definition digital image of the area directly behind your vehicle when driving in reverse, making parking more accessible and helping you avoid other obstacles. 
12. Installing a Bluetooth Hands-free Kit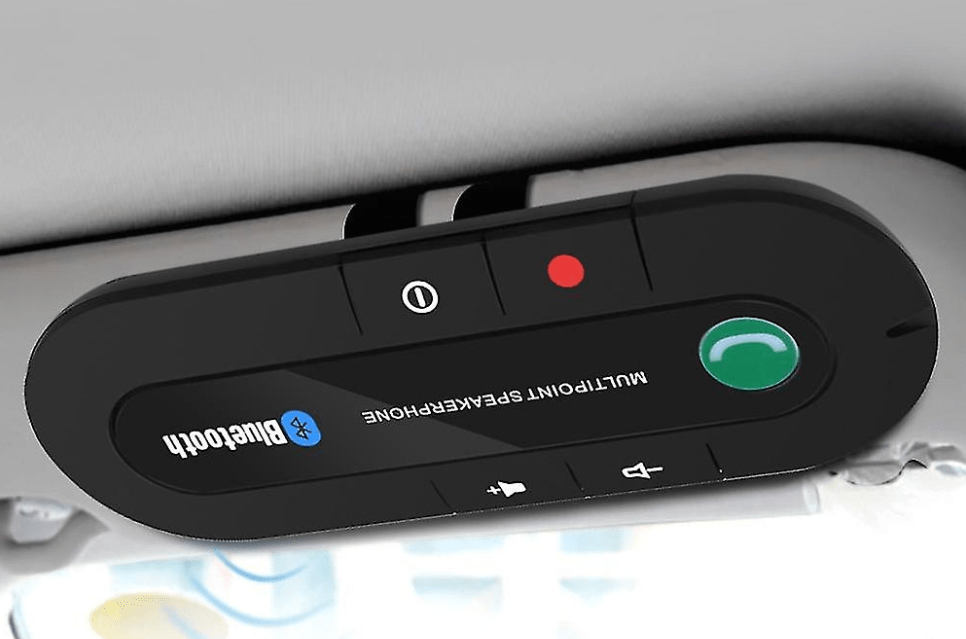 Installing a Bluetooth kit comes in handy; not only does it enable hands-free calls with noise cancellation, but it can also serve as an alert system. Some kits can also detect driver drowsiness; these headphones play sounds, vibrate, or flash LEDs to keep drivers awake. 
Safety and Security Enhancements:
13. Installing a Car Alarm System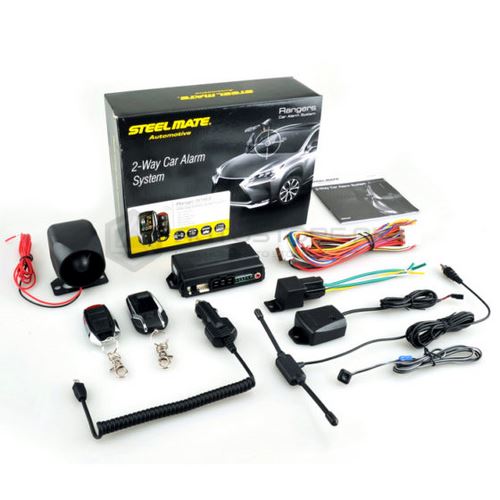 Are You Worried About the Safety of Your Car? Installing a car alarm system would give you peace of mind. Install a car alarm system that sets off loud sounds and flashing lights should any attempts be made at breaking into your vehicle.
14. Adding a Dash Cam for Recording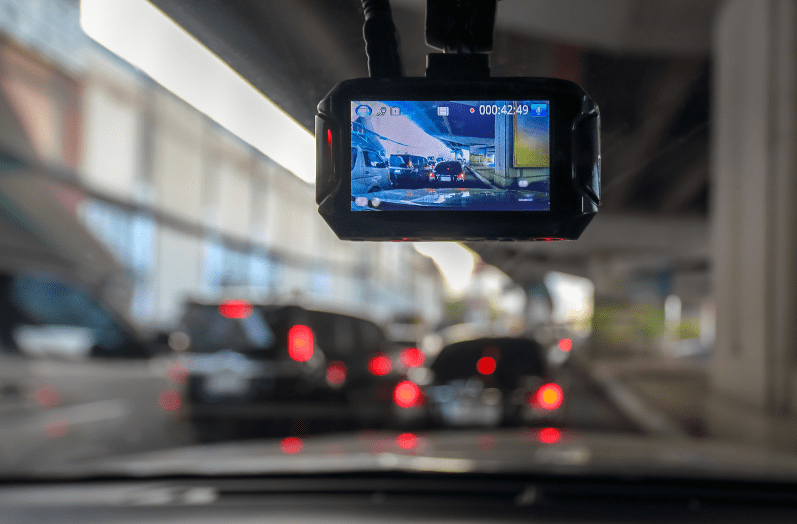 In the face of increasing road rage incidents, putting a dash cam inside your car is now a wise decision. Video footage captured on dash cams can be used as evidence against erratic road users if police are called. 
In addition, their recording could aid in accelerating insurance claim approval since these recordings can be used as evidence. Some expensive dash cams can also alert drivers about fatigue problems.
15. Upgrading to Blind-spot Mirrors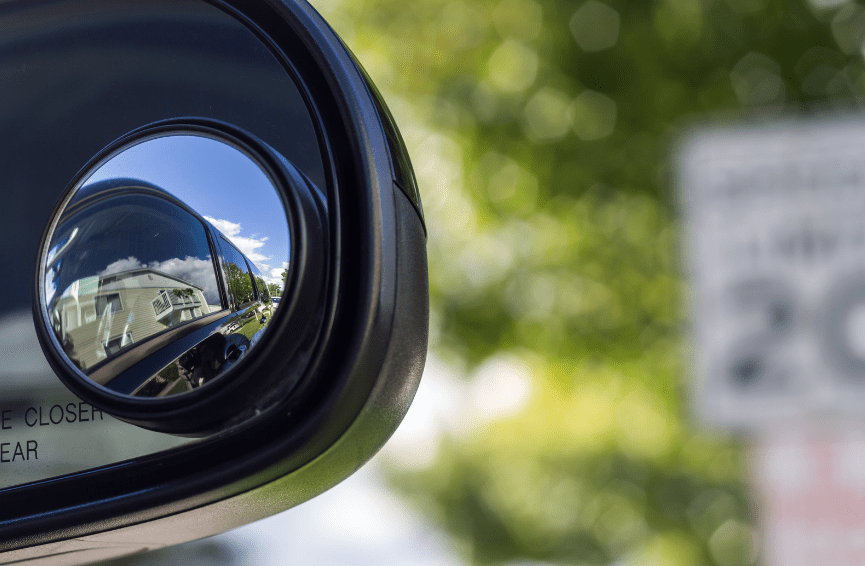 Blind spots can be dangerous as they obstruct your view of vehicles around you, restricting their view. An easy and cost-effective solution to this issue is installing blind spot mirrors.
These compact yet powerful mirrors have been designed to minimize blind spots by creating more room for vision. Expanding the field of view on blind spot mirrors significantly enhances driving safety.
Organization and Storage Solutions:
16. Installing a Trunk Organizer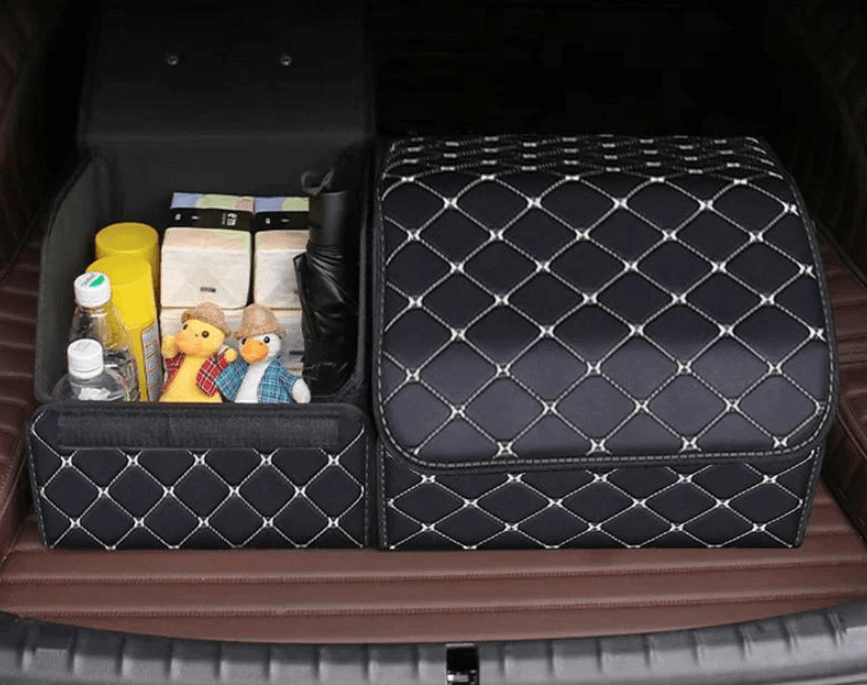 An effective trunk organizer or storage area will not only keep your equipment organized and easily accessible during travel, but it can also ensure they arrive undamaged at their final destination. They prevent items from moving around while driving and make everything readily available after stopping the vehicle.
17. Upgrading to Seatback Storage pockets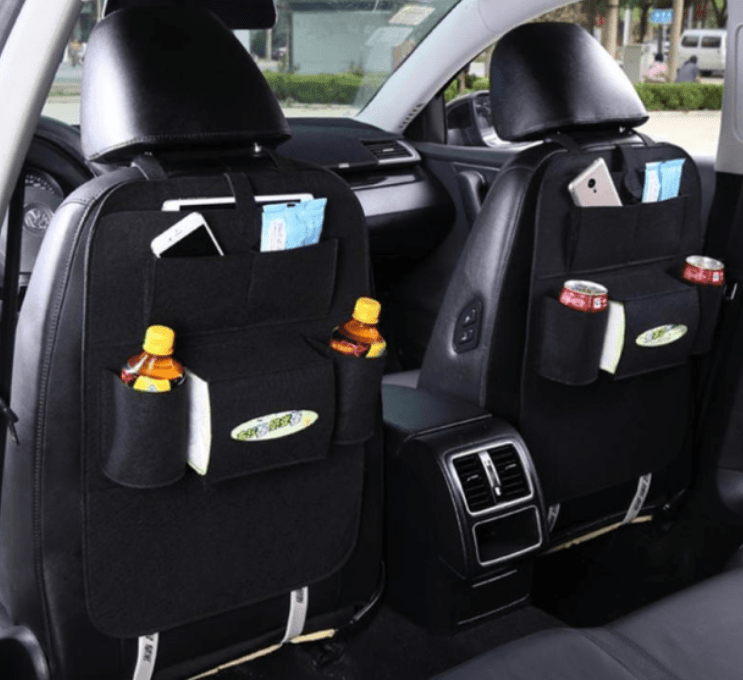 Traveling can be daunting with children. To keep them occupied on the ride, the seatback storage organizer provides the perfect solution, securely holding all their favorite toys and books, snacks, and snack items within its compartments. Even if you are traveling with friends, the organizer provides a valuable space to store all your necessary items.
18. Adding a Console Organizer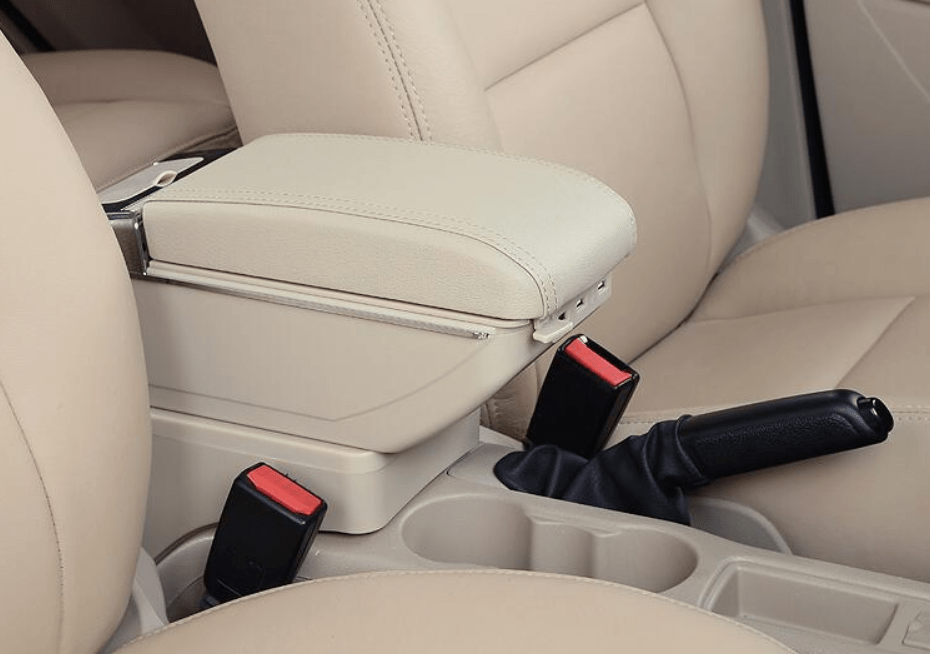 Center console organizers are for storage and are placed between the two seats in front of the car. The primary function of a car console box is to help keep your vehicle organized by providing storage space for personal items like CDs. Some center console organizers offer special storage compartments, and some come with locks to secure valuable things – a handy addition to your car!
Final Thoughts
Now, you can easily personalize and rejuvenate your vehicle with the car mentioned above parts and accessories mentioned above. Not only will the upgrades increase the functionality and aesthetic of your vehicle, but they may even increase its overall worth! So start with your revamping project and turn your old ride into a brand new model with these remarkable upgrades.