24 Amazing 2022 Honda Civic Modification Accessories
If you bought a new Honda Civic 2022, next on your list should be some amazing modifications to take your car to the next level. However, if you're confused and don't know where to start with all your custom makeup, we have created a list of custom Honda Civic modification accessories to make your Civic stand out on the road.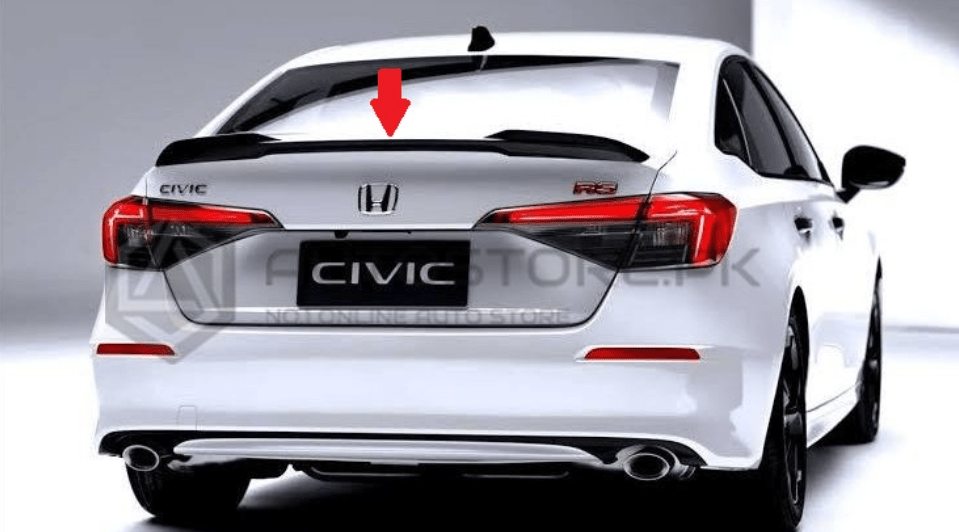 Buying and adding an RS-style spoiler not only elevates your overall outlook but can also assist the car in increasing brake stability. In addition, the spoilers on the back of your car help increase the traction and braking capability, so you will have an easy time braking when driving at a higher speed.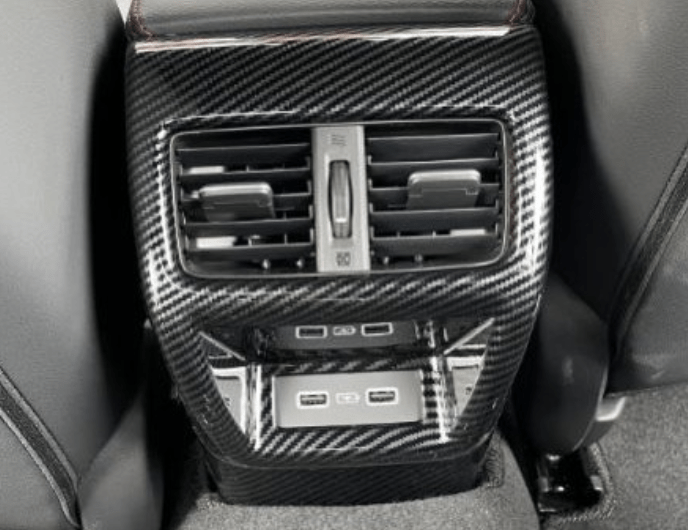 If you want to accessorize the Civic 2022 interior, covering your AC panel with a carbon fiber cover can make your car look smarter and can prevent moisture and dust buildup. This can affect the AC's efficiency, and dust built can cause mold infestation.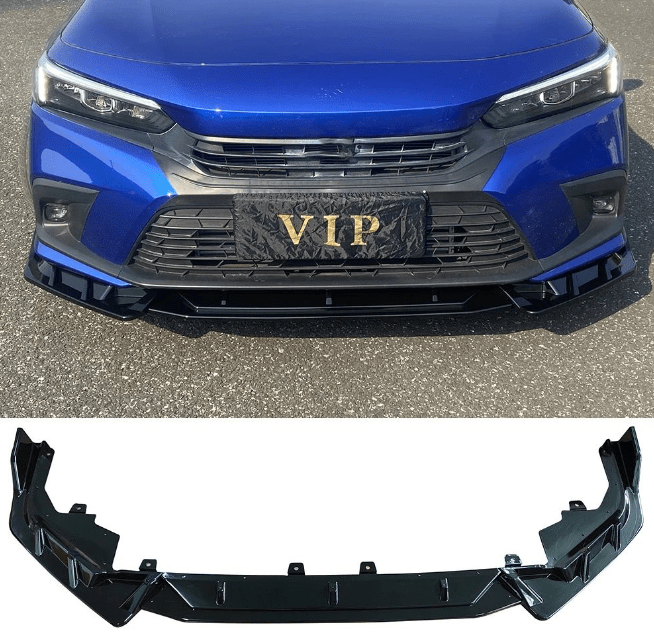 Are you a fan of Batman? If yes, you can make your Honda Civic look like a bat mobile. Customize your front with a Batman-style splitter. The splitters not only add a cool look to your car, but they also help enhance your Honda Civic's performance; they balance the front and read distribution of downforce and are suitable for aerodynamics. With these front splitters, you can go for a higher speed.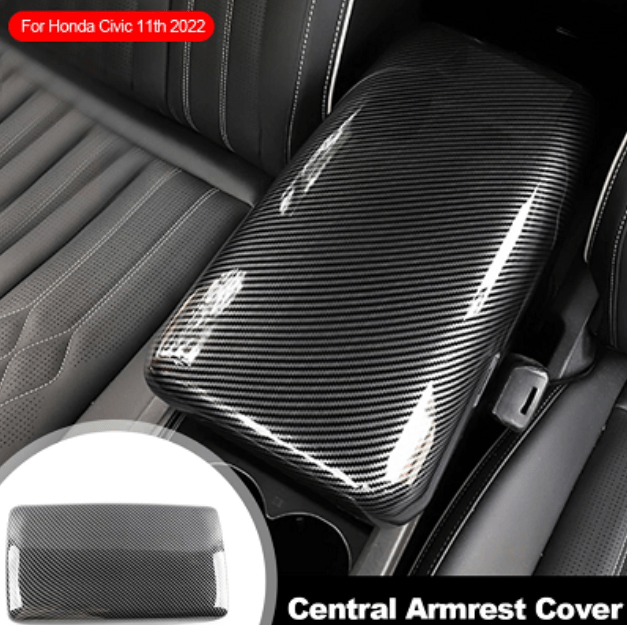 Armrest in your car ensures you can drive and steer your Civic easily. Moreover, it can enhance the interior of the Honda Civic. It provides stable support to your right hand. The factory-made cover isn't up to the mark with the customized carbon fiber covers made with high-quality PU leather can revitalize your car. If you don't do it over time, the armrest will get damaged and lose coloration, making you lose that new car feeling.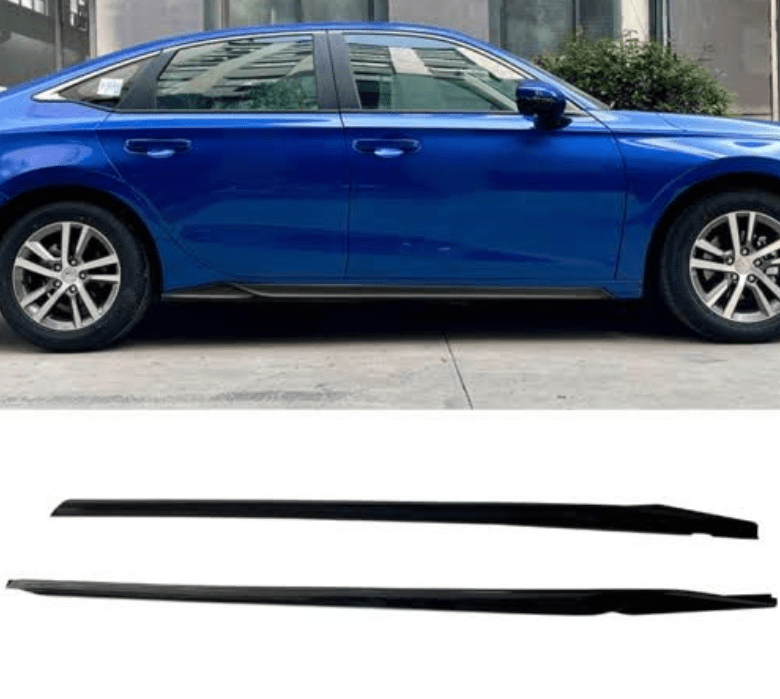 Getting Aero Style skid skirts attached to both sides of passenger side doors can offer protection and increased aerodynamic performance. The side skirts are trip panels placed on the lower part of your car, giving it a more high-end race car look.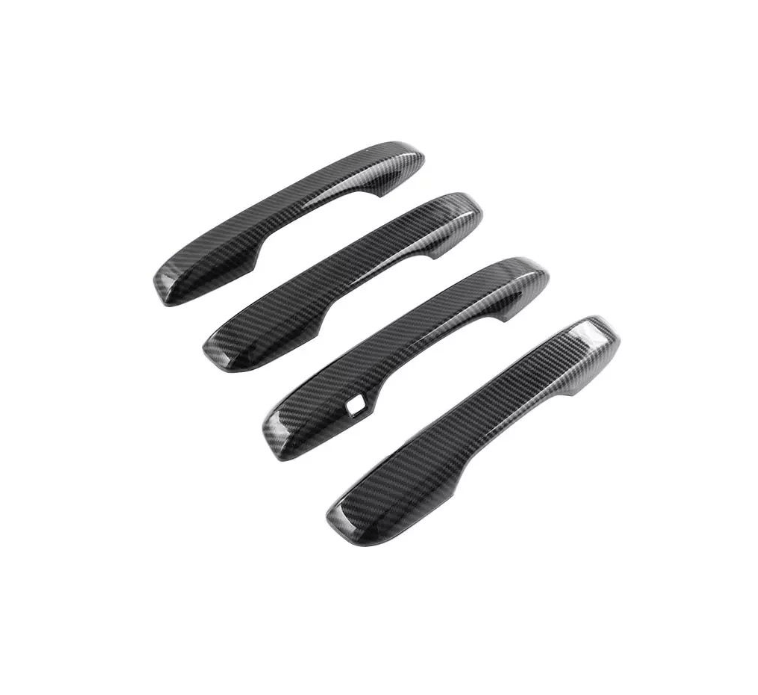 The car door handle is the first thing we encounter when driving our car. You can now customize the door handles with easy-to-install carbon fiber handle covers.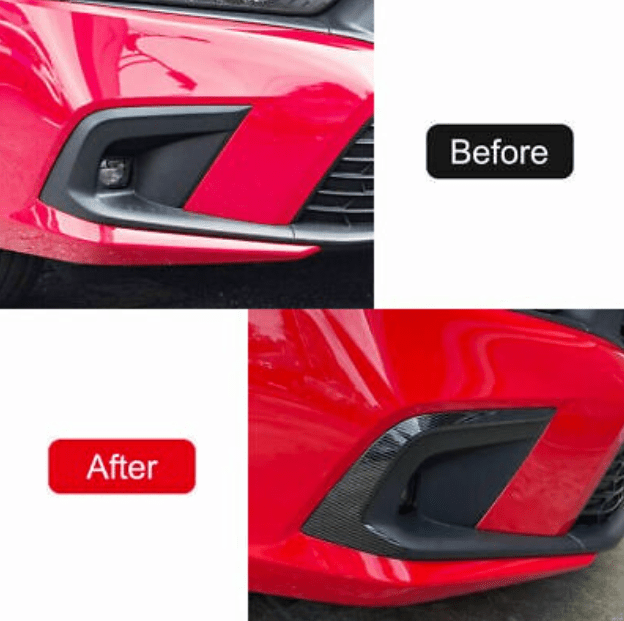 If you live in a foggy area, fog lamps are necessary. However, you can install them in normal areas too. Now you can make the fog lamp classier by installing the carbon fiber fog lamp trim on your new Honda Civic 2022. So not only you'll stay safe but look, but your car will look good while doing so.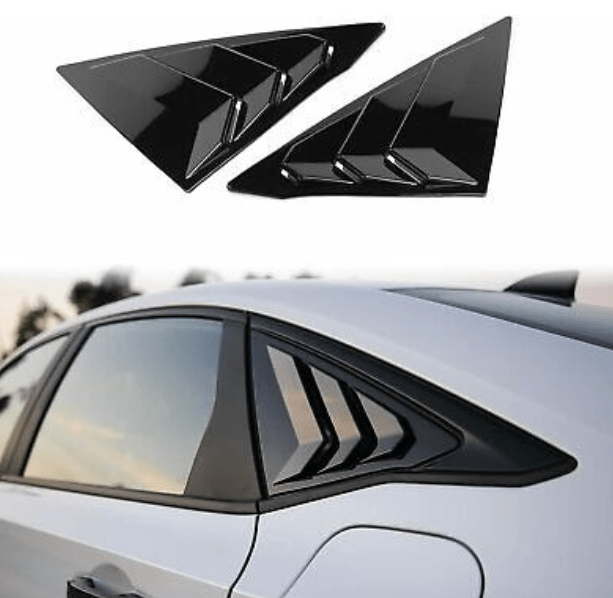 If you want to give your Honda Civic a more muscle car touch, then the side quarter louver option is the best option to give your car a style. These are placed on the rear side of the vehicle's window. The carbon fiber quarter lover is the best option. These windows won't allow any sunlight to pass; reducing sun heat in the car helps in cooling temperature.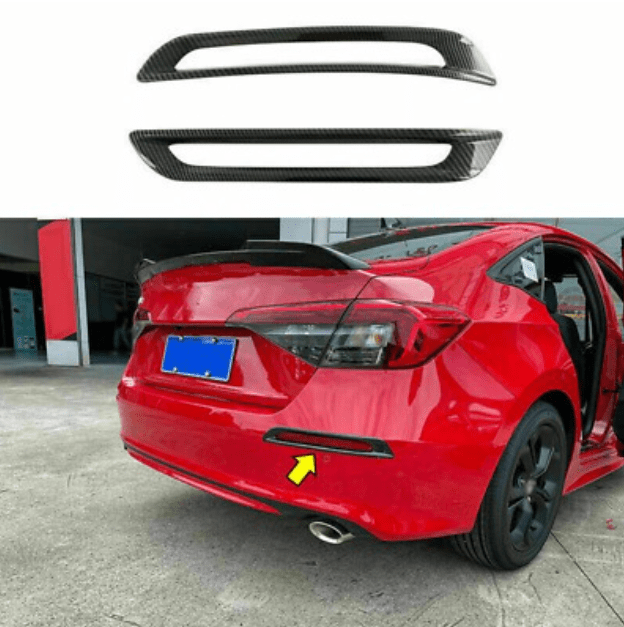 If you take long drives at night, a safety reflector trim improves visibility by reflecting light from the headlights of vehicles. Instead of using tape, carbon fiber reflectors are available that provide strength and high temp resistance and look good on your Honda. Moreover, carbon fiber reflectors can especially be helpful in areas without streetlights.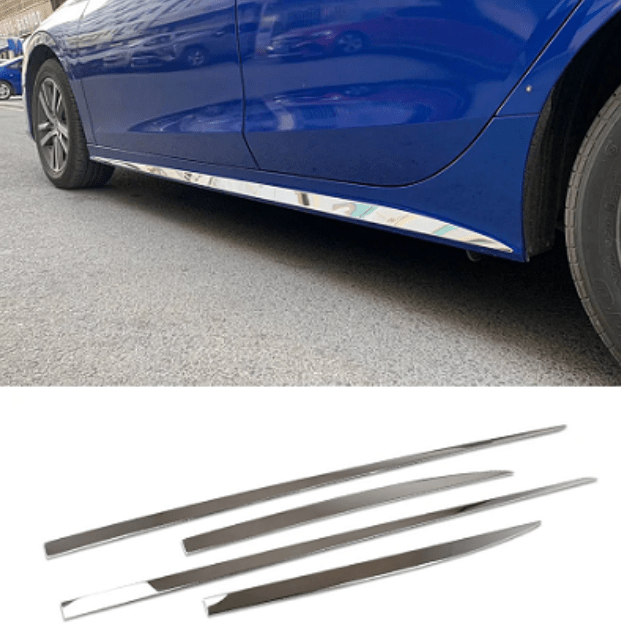 Door moldings are a protective layer that protects the doors. Imagine accidentally opening your car door and hitting a pillar or wall. The door molding will be damaged, not the car's door body. It is much easier to replace or fix door molding than the whole car's body. Moreover, door molding in chrome will enhance the overall aesthetic of your vehicle.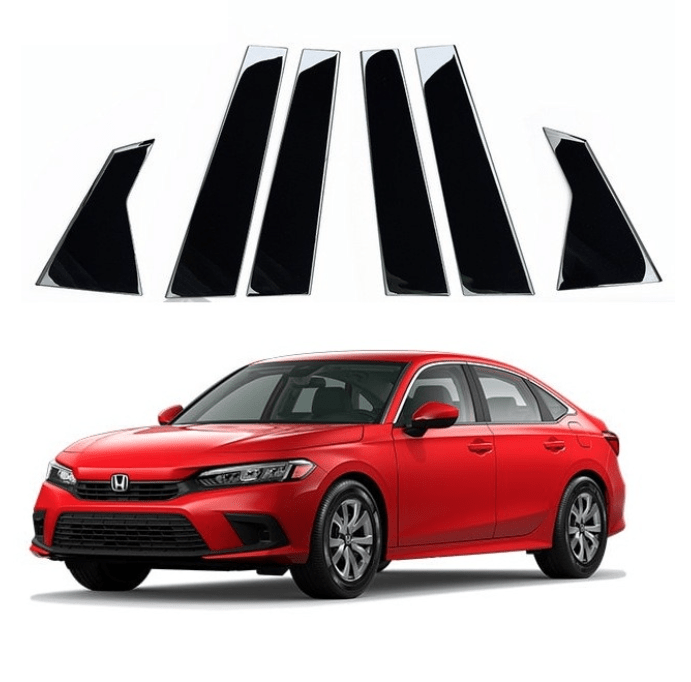 Do you want to improve the appearance of your vehicle's styling without adding too much? The door pillar glossy trim will enhance the factory pillar posts without adding much to your car. The black pillar posts are finished in glossy black and can be installed over existing pillars. Moreover, it will give your Honda Civic a simple and elegant appearance.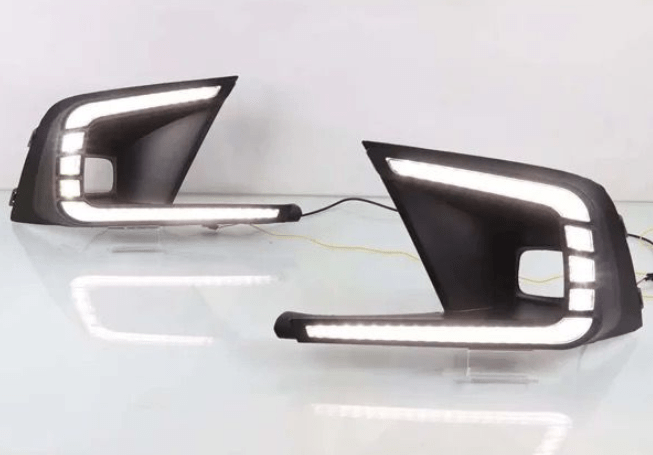 Fog light covers protect your vehicle's LEDs. This protects your fog light from damage when driving off-road or in harsh weather conditions. The DRLs V1 covers will give your Honda Civic a more definitive look and protect your lamps.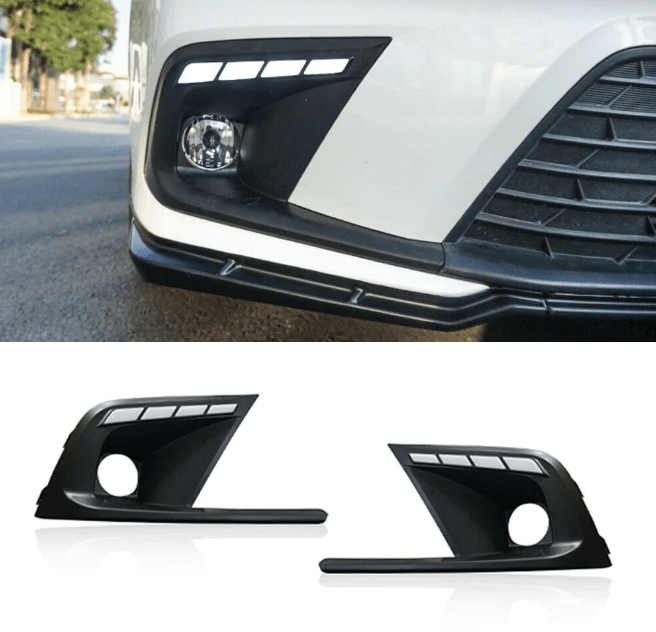 If you want a more stylish look when buying lamp covers, then the DRL Fog V2 cover gives your Honda Civic a sleeker look. This way, you can protect your LED fog lights and enhance your car's aesthetics.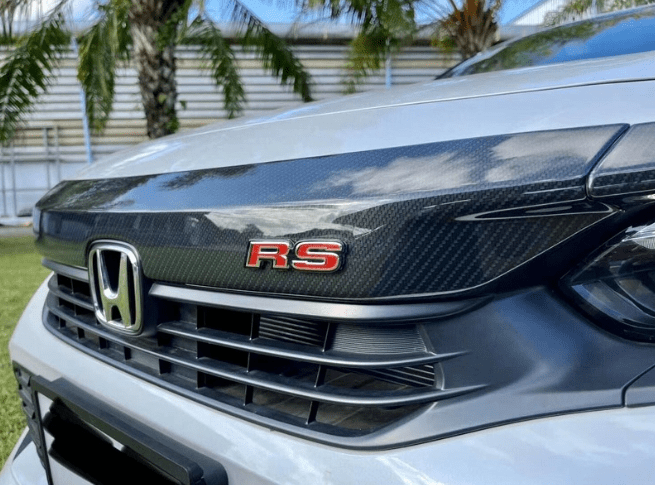 Do you want your Honda Civic to look more personalized to stand out on the road? The hood is the most prominent part of any car's body. Furthermore, they can also be a way of expressing the owner's personality. 
You can get the hood trims customized. Carbon Fiber trim looks elegant and is durable. It can be used to personalize your vehicle and make it stand apart from other models. There are many trim options on the market, so you can choose what best suits your pride, joy, and needs.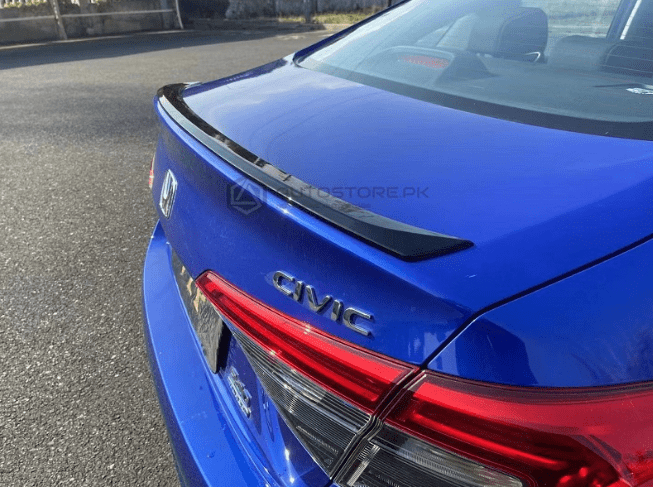 As an aerodynamic device, trunk spoilers are aerodynamically designed to reduce the vehicle's air drag. It reduces or cancels the effects of air pressure traveling over the vehicle's body. Moreover, the spoiler improves traction and braking by increasing the downward force at the car's rear. The spoiler makes it easier to brake at higher speeds and makes driving safer. You can now get all these benefits and killer looks by adding trunk spoilers in black on your Honda Civic.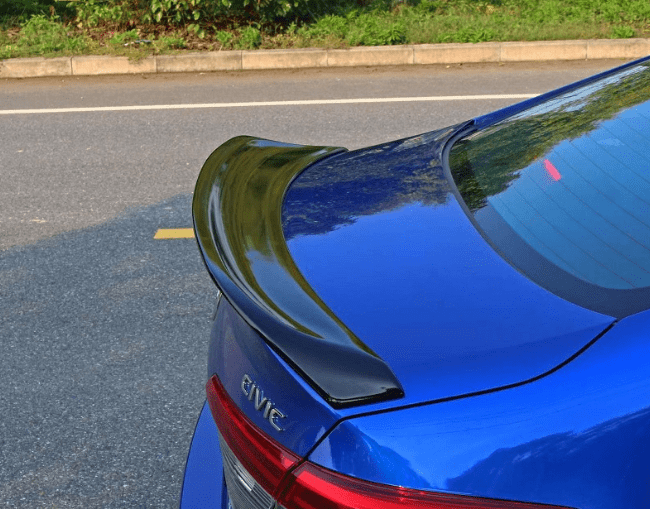 The ducktail spoiler protrudes from the trunk and creates a narrow wedge shape. Sometimes, the ducktail spoiler doesn't cover the entire trunk. This enhances the ducktail appearance.
The original purpose of the ducktail was to be used for Porsche in the 1970s. However, it has gained popularity. Now you can get the same Porsche feeling on your Honda Civic with the ducktail spoilers.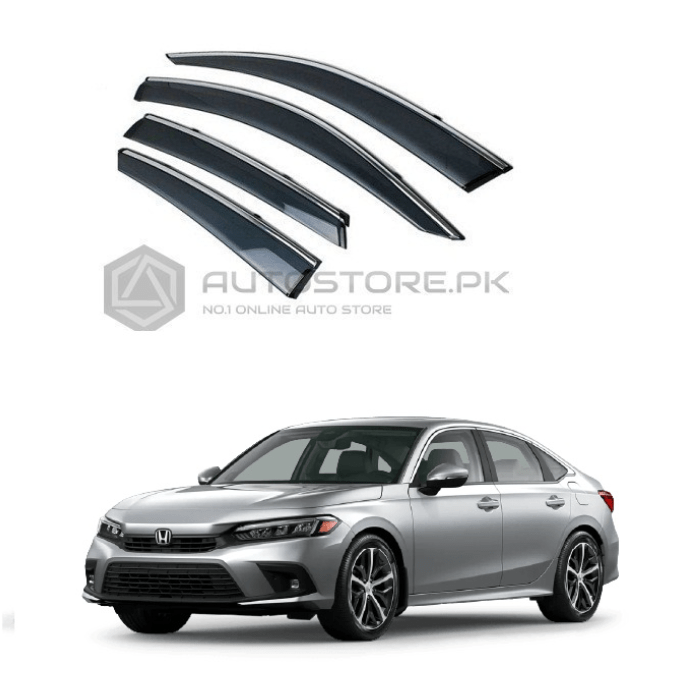 An air press reduces the interior wind noise and window glass vibration and protects it from cracking. It also helps reduce heat in vehicles. Most Air presses have a chrome lining that gives the car a luxurious look and makes it stand out on the road. In addition, chrome's durability means it will shine for at least five years.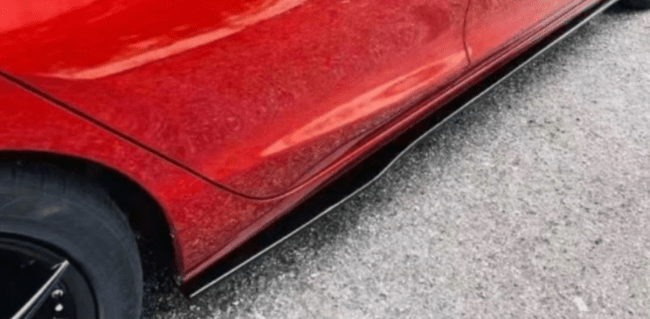 The car splitter helps split the air that a car drives into. It forces the high-pressure air upwards and allows the low-pressure air to pass underneath the car. This can help you a great deal when driving fast. Now, you can get a side-splitter in glossy black color to get a classy look to your Civic.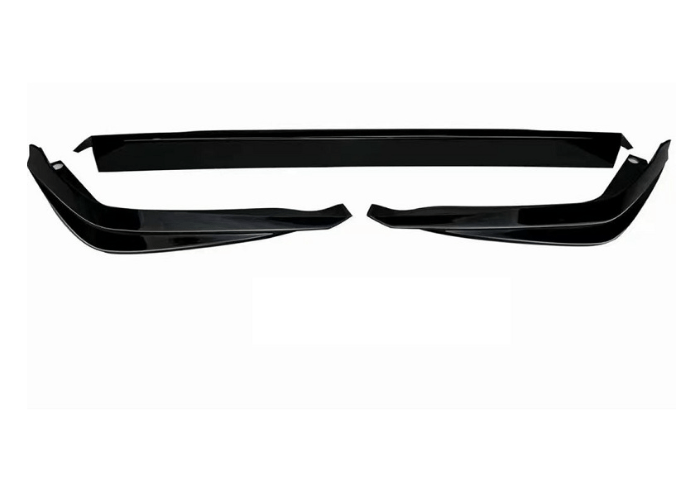 A car splitter is a great way to improve your ride and can be used with the right vehicle. The SI style bumper in high-quality carbon fiber ensures you get value for your money and last long.

When you drive fast, air pressure builds up, causing the pressure under the car to be extremely high. The air that gets pushed over the car's top is relatively low. This causes the front of your car to lift slightly, which results in less traction on the roads. With side splitters, you can balance the overall performance of your Civic. Buying carbon fiber side splitters ensures that your modification lasts a while.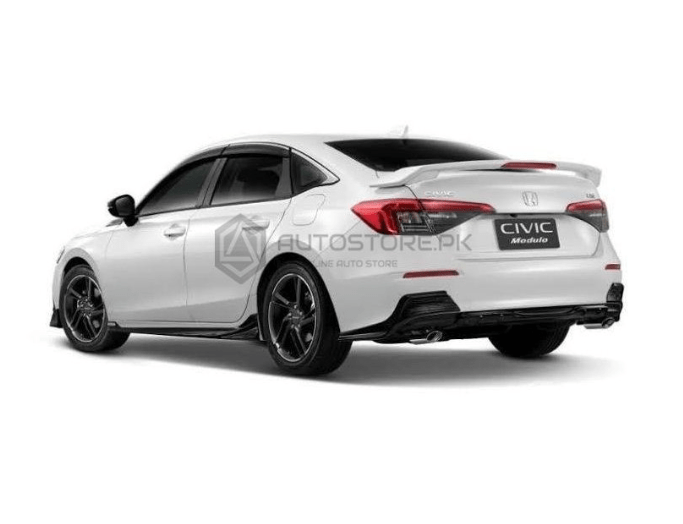 If you don't like the manufacturer's version of the rear end of your car, you can add spoilers to enhance its look. The modulo LED kit is designed to transform the exterior of your vehicle and give it a sportier look than the standard model.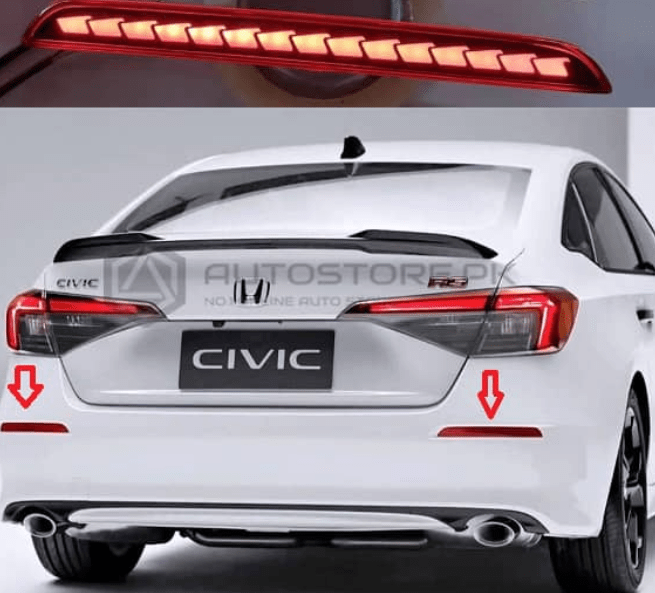 The rear bumper reflectors reflect the light from the cars behind your car. This makes your car more visible at night and helps to ensure your safety. For example, if you own a white Honda Civic, the red v2 rear bumper reflector can ensure your safety and enhance the overall look of the Civic.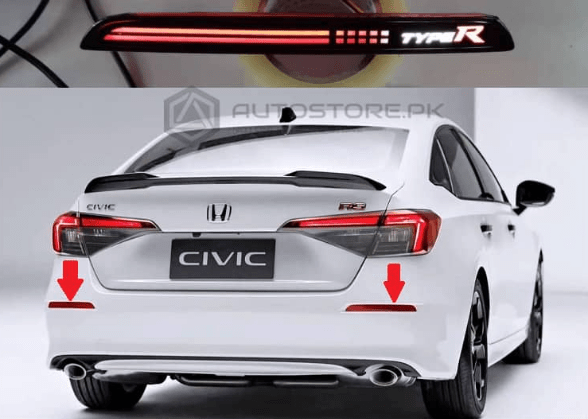 If you want a more advanced version of Type R's rear bumper reflectors, it adds a smokier illusion to the reflector. So, not only can your car be visible at night from afar, but adding a personalized touch can make all the difference in making your car unique.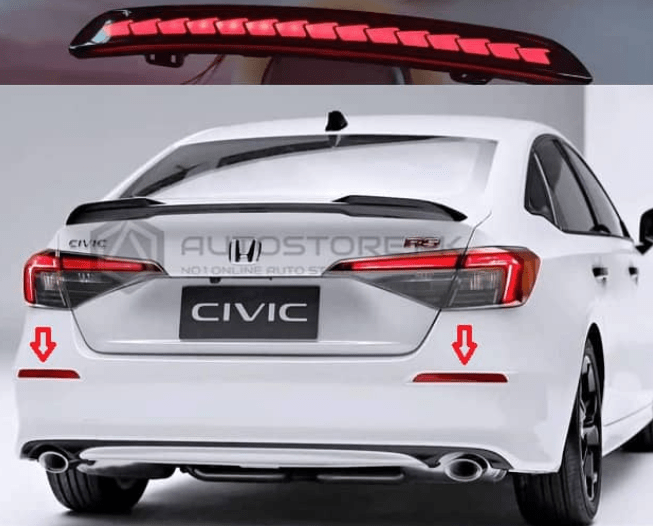 Another bumper reflector design that you can opt for is Smoke V2. Yet another reflector that can help you stand out at night and on the road because of your personalized touch.